https://giphy.com/gifs/hangover-hungover-bloodshot-xT77XZR8ZkwSnSQx8I
The worst part of staying up all night binge watching Netflix isn't that you're late to school or work.
It's your dark circles. They're purple, they look like really weird bruises and make you look like, well, death. Before you grab your favorite pair of sunglasses, know that they only work in the daylight and not indoors. Meaning, your sunnies can only take you so far. Instead, here's a sure proof trick to hide them.
SEE ALSO: For Korean men, groomed eyebrows is a signifier of masculinity
First of all, WTF ARE dark circles?
They're more medically known as "periorbital" dark circles, which are basically dark blemishes around the eyes. It's caused by many reasons like allergies, anemia, age, but mostly because of fatigue. Being super tired or sleepy can cause your skin to look paler than usual and allows the blood underneath your skin (the thinnest part of your skin!) to become more obvious, appearing super dark, purple and blue.
What can I do about it?
For a lot of people, dark circles may be hereditary. Meaning, there's no way to really reverse it altogether. For others, it's temporary. You can drink more fluids throughout the day to make you awake, or can do a few other things. One, is using Preparation H, what you use for hemorrhoids, which will immediately constrict your skin. Others, swear by topical antihistamines. Another thing you can do is prevent it altogether. Try sleeping on your back instead of your side or your stomach. Extra pressure on your face will not only give you premature wrinkles but also those dreaded dark circles.
If you want to get rid of it FAST, use a concealer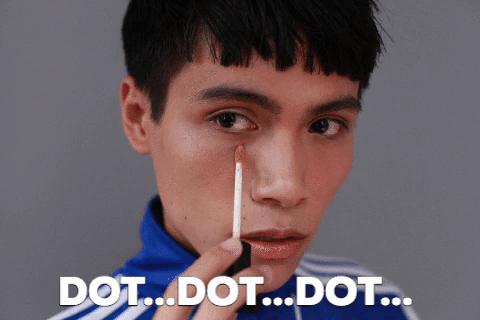 Truly, the easiest way is to conceal it altogether. After washing your face, toning, moisturizing and of COURSE, SPF, take a concealer wand and put three dots under your eyes. Try finding one that's a little brighter than your natural skintone. This will brighten the darkness.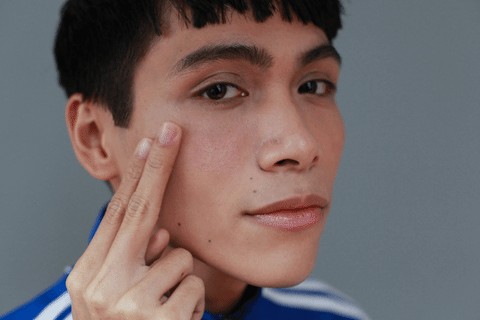 Then, simply dab into your skin gently. Make sure you blend it in completely so that there's no residue at the top. There's nothing worse than having a face with apparent dark circles and a light, weird color layered on top of it. Take two fingers and pat until it's completely soaked into your skin. VOILA! You're ready to face the day.
Some concealers we're into ATM:
Koh Gen Do Maifanshi Moisture Fit Concealer, $39: This concealer has a dewy finish and the best part is that it's waterproof. Meaning it won't come off after all your yawns throughout the day.
Milk Makeup Flex Concealer, $22: This is a multitasker, one that will hide your dark circles while always concealing your fine lines and wrinkles. It's also moisturizing, with blue lotus and chamomile, to calm your skin.
It Cosmetics Bye Bye Under Eye, $10: Developed by plastic surgeons, this is really a product that's made to work hard for you. And at $10, it's a complete steal.