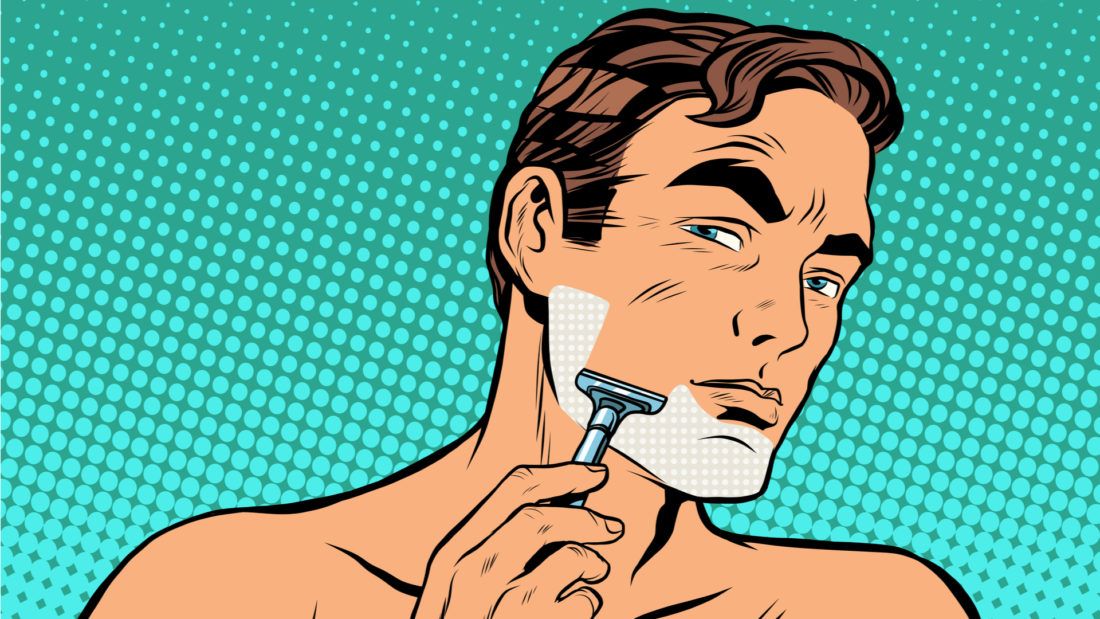 Back in 2013, Gillette, America's biggest razor brand, thought of a seemingly brilliant idea.
It would use three women – including a certain Kate Upton, the buzziest model at the time – to sell razors to men. In the commercial, the models, clad in sexy white dresses, are at a pool party where they corner an unsuspecting man. Somehow, he strikes up a conversation about pubic hair.
The first model says she likes a man with a little hair "but definitely not on his back." The second says she's into a guy with a smooth stomach "to show off his six-pack." The third says she prefers a guy without any hair at all, giving the camera a wink and a nod. The hunky man proceeds to go into his bathroom where he shaves his chiseled face, trims his muscular pecs, and etches out a trail on his hard abs. "It's the one tool you need to get the look she wants," he says.
The commercial is undoubtedly cringeworthy. But just four years ago, this very ad was considered to be wildly progressive. Media outlets like the Washington Post claimed it was "changing masculinity." Its media critic went on to write: "What's remarkable about the Upton TV commercial is not just its basic message — guys, you should be shaving down there — but who's delivering the message." ABC News interviewed a Men's Fitness editor about the ad, who said that it was a step in the right direction. "Being fit and well groomed is not something you can out-source or buy or get a bargain on. It's one real marker of success, and of having control over yourself."
Fast-forward to 2017 and we can conclude that this ad is obviously tone deaf, almost excruciatingly so. Namely, because of how it presents shaving through a hypermasculine lens, one that assumes that all men should pursue do something because of the interest of women, or that he's even interested in women at all. It also promotes this idea that man's own masculinity is affirmed if only beautiful women give him the permission to do so. It's this fragile masculinity, one that is based off of the permission from others, that's been largely perpetuated by the shaving industry. If it was up to them, the standard of a man would look straight, white, athletic, macho, hypermasculine. Anything other would mean that you don't exist.
Of course, this exclusion is problematic. Shaving brands, then, need to realize that man is far from one note, rather, multidimensional. They need to also note that masculinity and its definition is continuing to evolve and that there are men who are multidimensional. Today's man and comes in all shapes and sizes – from slim, to plus-sized, short to tall; he can shave not to feel more masculine, but feel beautiful; he can be gay, transgender, gender nonconforming, or none or all of the above; he can define is own masculinity on his own terms.
But as masculinity is changing, why isn't the shaving industry? More than one-hundred years after Gillette made its world debut in 1901, the brand is still one that mostly caters to a heterosexual American man. In its countless ads in 2017, the brand's messaging seems unchanged. A cursory browse through the brand's YouTube links will show you a bevy of videos (including an amazingly powerful one with an older gentleman shaving his father's face) with guys from very heteronormative backgrounds. There's also Schick, with its own problematic ads, namely one where a bearded woman in sexy lingerie looks off camera with the words "Would you kiss you?" over her head. Veet caught fire for an ad that was both misogynistic as it was homophobic, where a man wakes up, horrified, to discover a hairy leg next to him.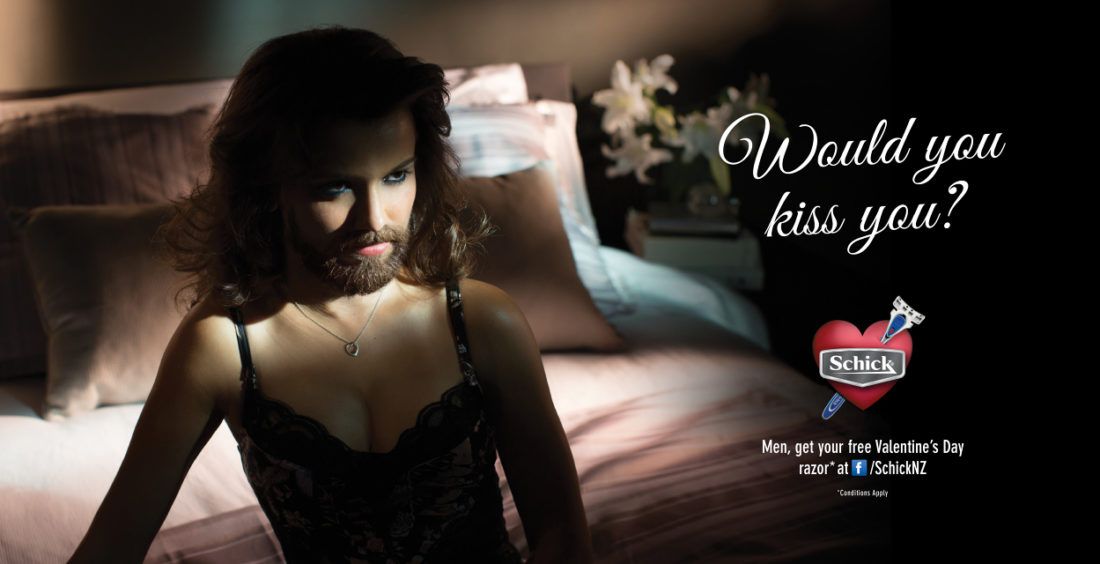 Even seemingly progressive startups like Dollar Shave Club, the viral brand that sold for $1 billion to Unilever, lives in a limiting heteronormative box. The clever viral campaigns include crude, frat bro humor with the brand's founder, Michael Dubin, playing to the camera. "Our blades are f***ing great," he says. At first glance, the ads are hardly offensive, they're clever, with slapstick humor. But a closer look into the proceeding videos, will show you a startling lack of diversity when it comes to ethnicity and different presentations of man. In all videos, the characters are all similar: their skin white, their orientation made obviously heterosexual.
What we've gathered throughout the hundred years of shaving is that the advertisements may have changed, the humor modernized, the videos seemingly more organic, but shaving as a whole is still promoting a specific, heteronormative guy (usually white, straight, athletic, hypermasculine). It's obvious that as the world has changed to embrace diversity, shaving is still one of the least inclusive of industries. That's not to say shaving companies haven't stepped up to the plate. Brands like Bevel are in existence to serve men with coarse and curly hair, specifically men of color.
But we want more.
For an entire week, we at Very Good Light want to redefine what shaving could look like if the industry practiced inclusivity. It's our goal to completely shatter shaving's traditional perceptions of masculinity with positive, culture-pushing stories from diverse communities. Together with Harry's, we're launching a video series called "My First Shave," one that reimagines the shaving industry's messaging altogether.
These include: transgender teens shaving for the first time, a man who reveals his bare face to his boyfriend for the first time, to a teen who learned how to shave from his single mother. Each of the videos document powerful, real, raw stories from all types of guys from all walks of life. To them, shaving isn't about becoming more of a man. Rather, it's about getting that much closer to loving the man you always were, one shave at a time. Here's to hoping the shaving industry follows suit.