The shaving industry hasn't changed in more than 100 years. With its advertisements that promote one single type of masculinity (usually white, straight, athletic, hypermasculine), it's one of the least inclusive of industries. We want to change that. For an entire week, we at Very Good Light want to redefine what shaving could look like if the industry was more open to all types of guys. It's our goal to completely shatter shaving's traditional perceptions of masculinity with positive, culture-pushing stories from diverse communities. Together with Harry's, we're launching a video series called "My First Shave," one that reimagines the shaving industry's messaging altogether. Each of the videos document powerful, real, raw stories from all types of guys from all walks of life. To them, shaving isn't about becoming more of a man. Rather, it's about getting that much closer to loving the man you always were, one shave at a time.
For some, shaving is a chore.
But for trans men like Cayden Carter and Tyler Vine, shaving is the ultimate symbol of pride.
"It's my rite of passage," Cayden says, stroking his bushy, wiry beard. "As a man I totally feel like my confidence correlates to the way I shave." He's hanging out at our shoot's location at Wellfed's Los Angeles headquarters,  supporting his best friend Tyler, who's shaving his face for the first time. Both met years ago on YouTube while documenting their transitions. Even though they live more than 2,000 miles apart, it's their close connection with their experiences that bonds them together.
"I feel like it's a friendship like no other," explains Tyler. "Honestly, nobody gets me like this kid does and I've only known him for 3 and half years. When you go through something as intimate as transitioning, just doing that alone is a lot and it's hard. When you have someone next to you who is kind of going through the same things, you grow attached to that person."
It's nice to know that he has Cayden here for this moment. After transitioning a few years ago, he's been steadily growing his mustache and goatee. And today's the first time he'll shave – ever.
"Do it in stages," advises Cayden, playing the role as an older brother of sorts. "I'd trim before you go into it so your razor doesn't get stuck."
Cayden's done this before and it was a moment he'll never forget. After his own transition years ago, growing out facial hair became a walk into becoming a physical manifestation of who he was inside.
"My first shave meant my first day of manhood," he says. "You correlate that with dads and how they shaved growing up. You get taught how to shave. When I was able to do it on my own, it really felt like a big turning out."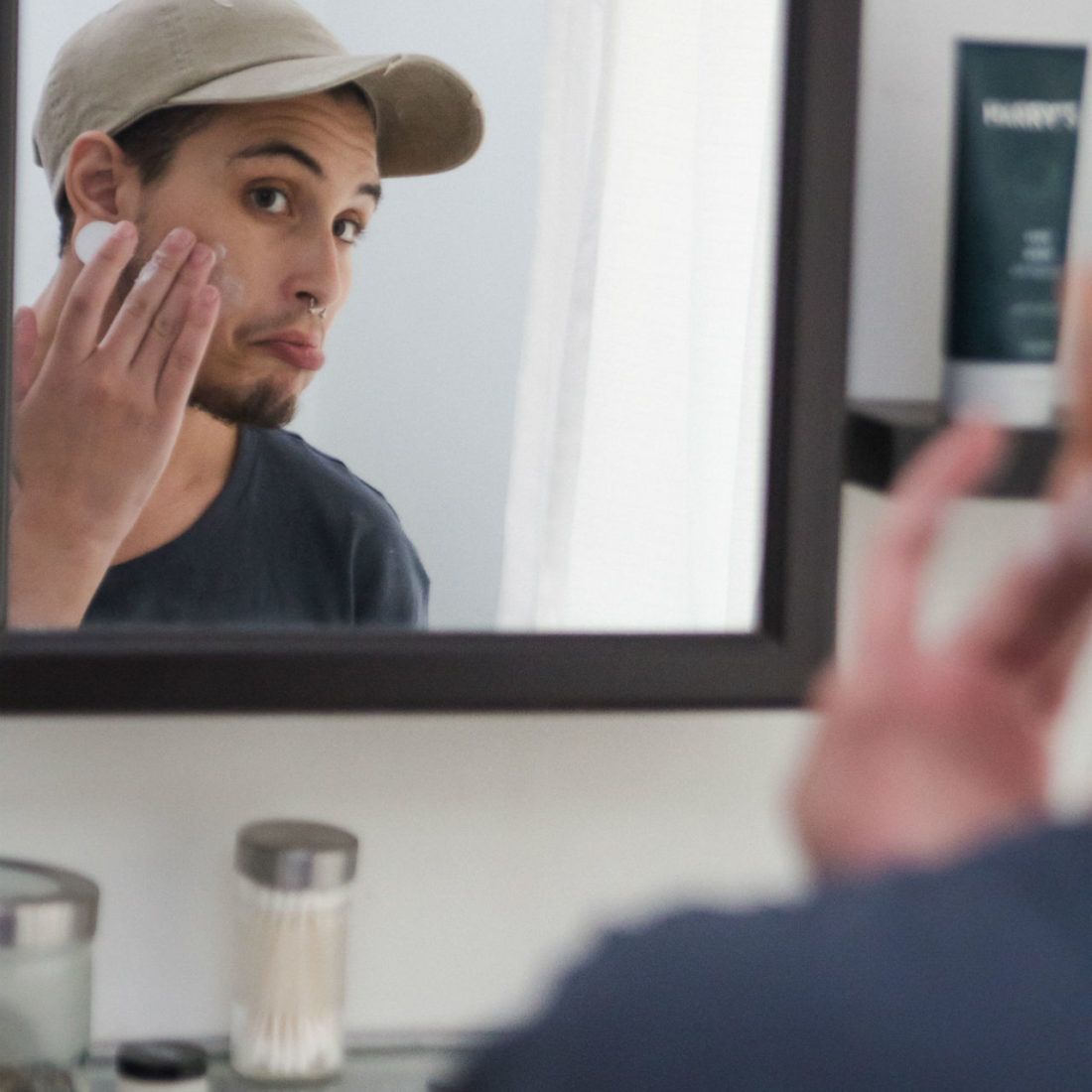 For Cayden, shaving his face allows him to structure his face to get it the way that makes him feel the most confident. "Through a razor I can get my face to be even more manlier and makes me feel like a better version of myself," he says. "Shaving was a huge turning point for me in my life."
Which is why he wants Tyler to have the same experience. And instead of doing it alone, he's there in support of his friend, just like he was when Tyler was going through the hardest times of his life.
He recalls when Cayden flew over to California to hang out for the first time. Tyler was wearing long sleeves and a jacket to cover his arms. He'd just had a skin graft on his forearm for SRS (Sex Reassignment Surgery) and was insecure about his scar. "I never walked out in public with my arm showing because I was ashamed of what people would think or say." Being with Cayden made him feel like he could finally show all of himself to the world. Through encouraging words from his friend, he was finally able to take off his jacket and wear short sleeves.
"It was a pivotal moment for me," says Tyler. "I remember walking around Venice Beach, a very, very populated place and going out for the first time without anything covered. If he didn't push me, I wouldn't have been able to get over my insecurities."
Like that day, the two are embarking on a new adventure. This time, it's about revealing a brave, clean-shaven face to the world. It's one he hasn't seen since his transition, but something he's looked forward to.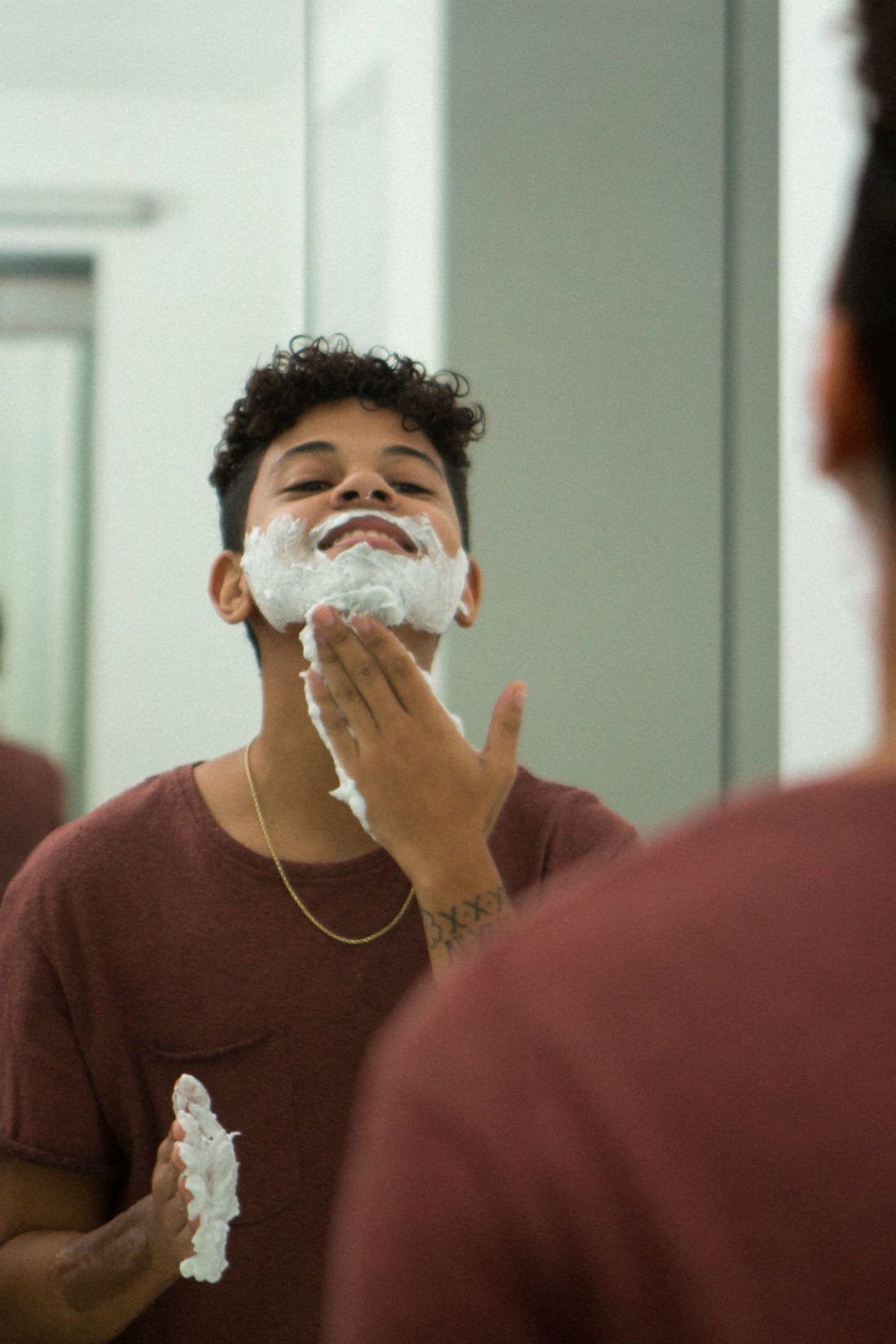 After a few moments in the bathroom, a few nervous giggles, a gentle lathering of thick Harry's shaving cream, he strokes his face gently. He goes against the grain, going at it methodically, from his sideburns do his strong chin. And after wiping the foam away with water, he grins. "I feel so … clean," he says, smiling. "Dude, come in and see this!"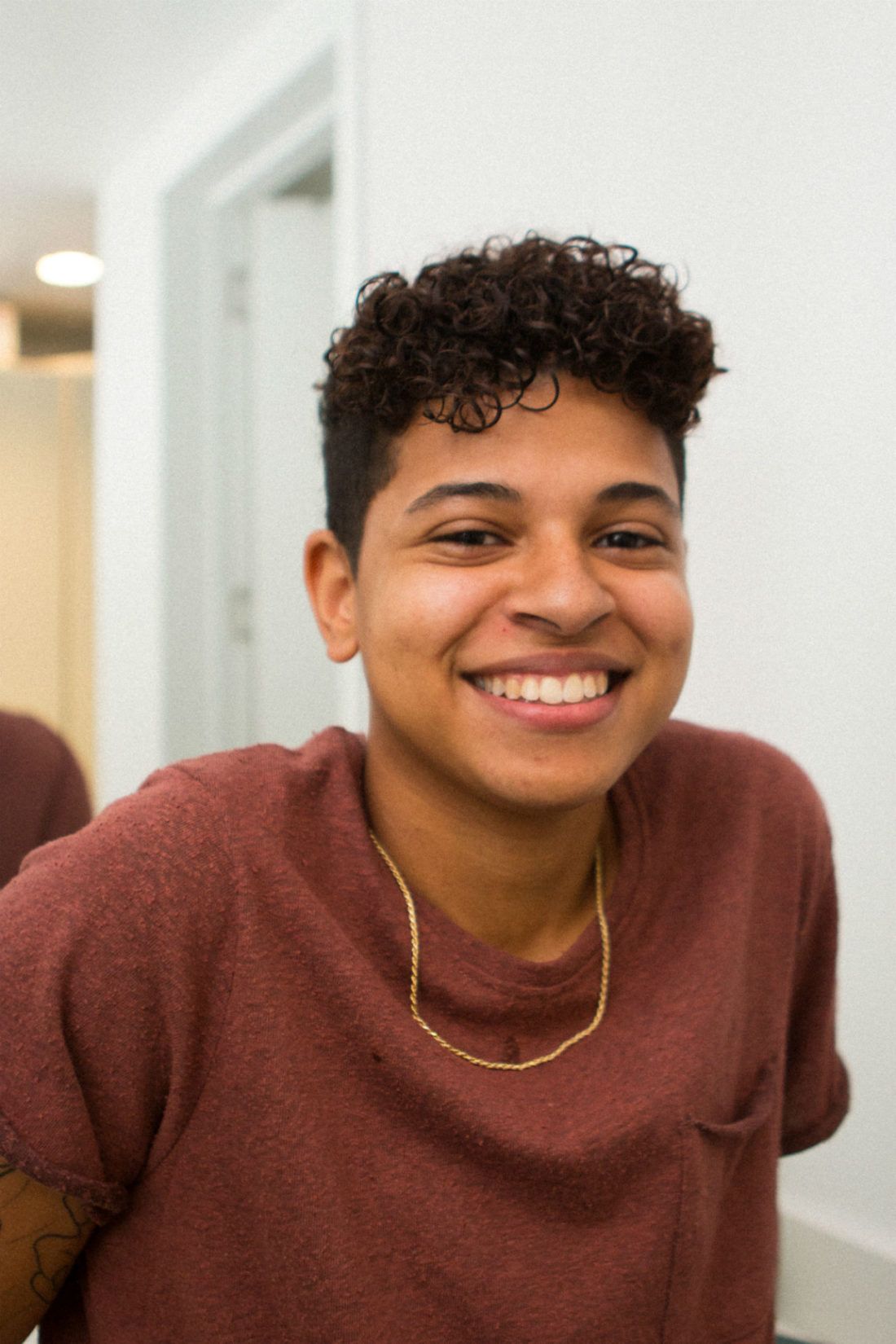 Cayden runs in, and immediately erupts in a hearty laugh, a mixture of pride and excitement. "You look so great," he reassures, just like he has, always. "Is that a five o'clock shadow I see there?" With a glimmer in his eye, almost as if seeing himself, he embraces his friend. "You got this."