Could a makeup brush set be so undeniably cool you lose your s***?
Such was the case last week when I landed in Seoul, South Korea and marched my Korean azz directly to Myeongdong, aka the capital's beauty district. There, you'll find brands small to big, indie to mass, including the likes of Nature Republic, IOPE, Laneige, to smaller brands that aren't sold stateside.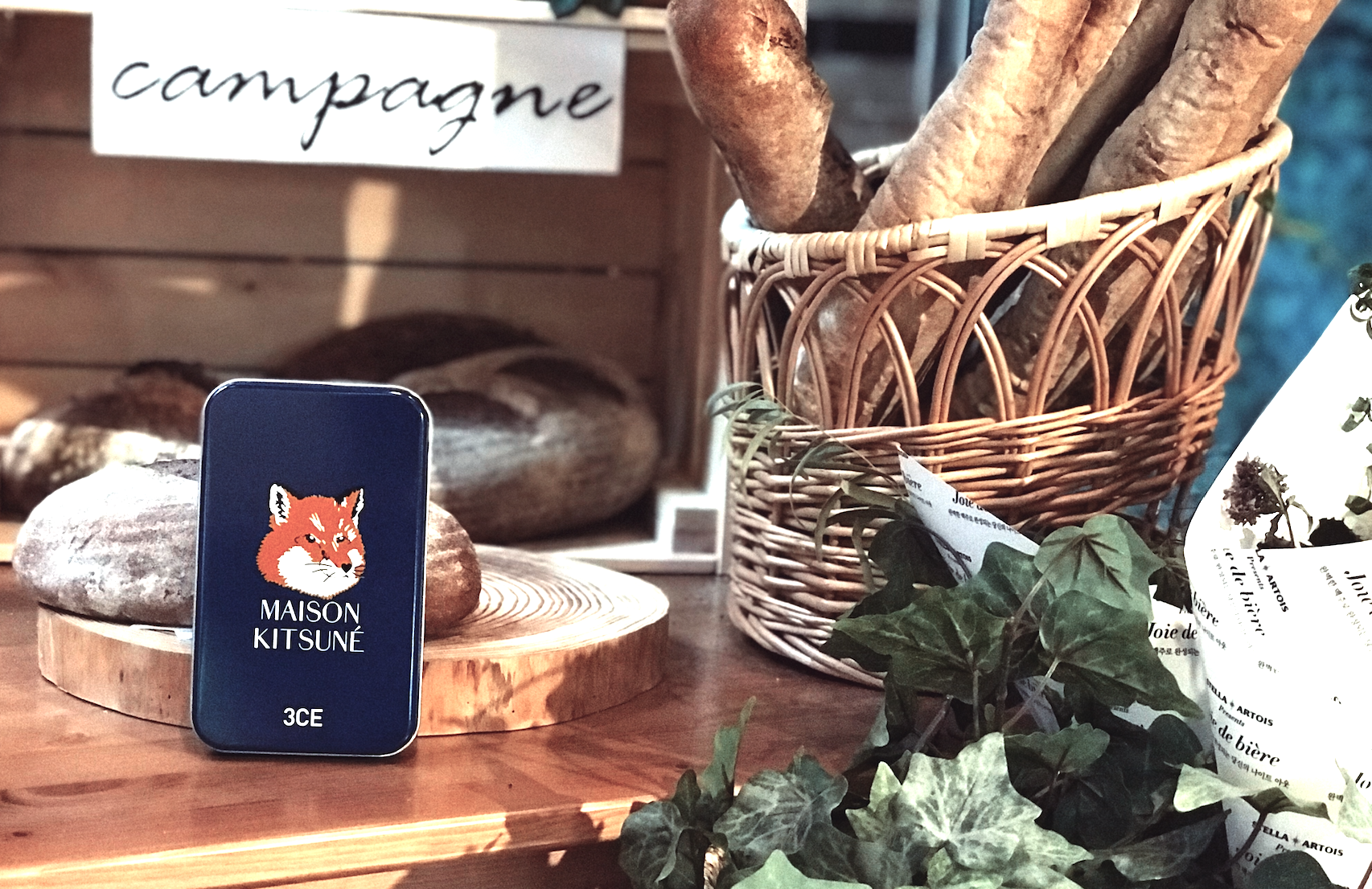 In the midst of it all, I stumbled into Korea's darling e-commerce brand, Stylenanda's brick and mortar store. Inside, there was a hustle and bustle of crowded girls swarming around Stylenanda's beauty brand, 3CE. From makeup, cushion compacts, eyeliners, lips tints and eyeshadows, 3CE is a brand that's taken the entire country by storm.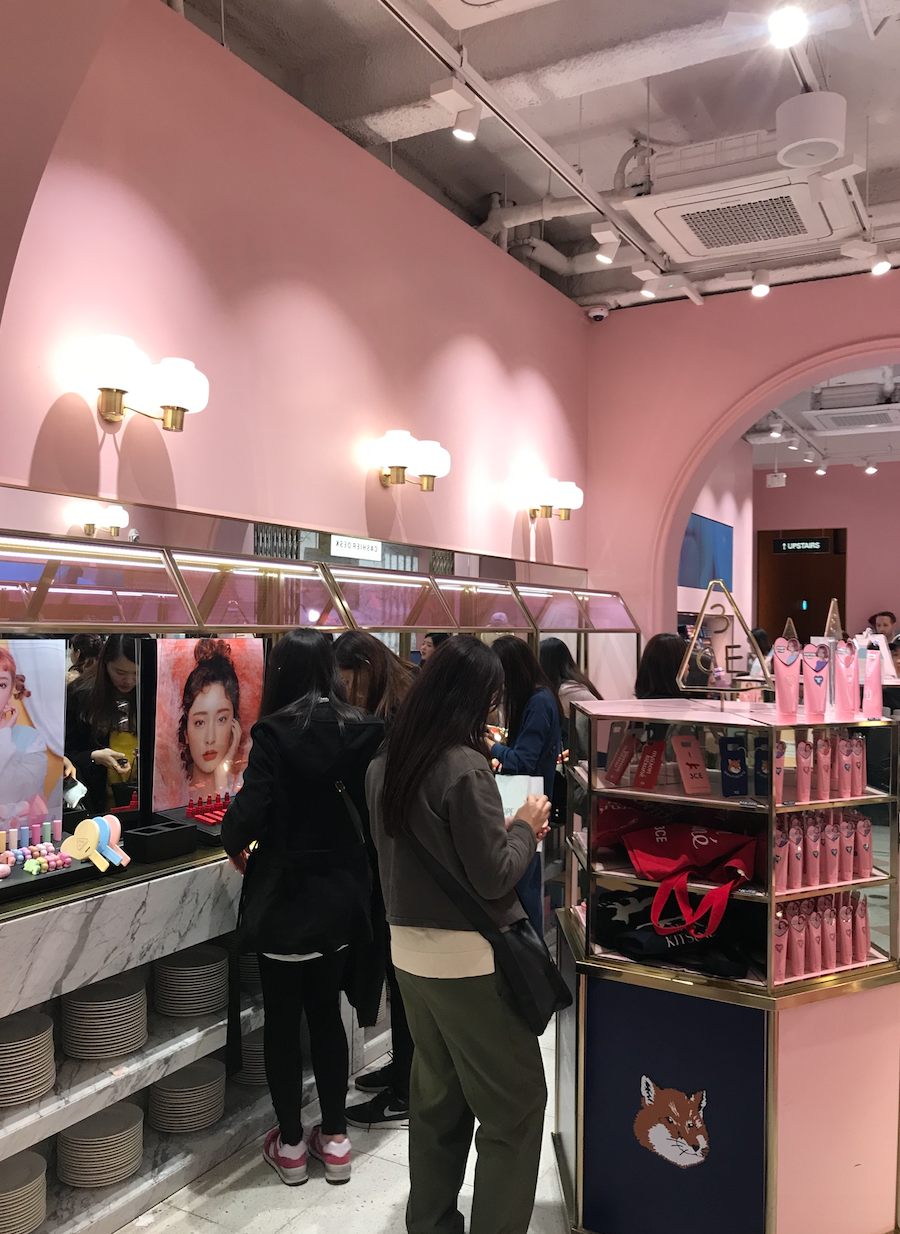 Of course, this isn't the brand's first foray into beauty. Back in 2015, they had a collaboration with Shu Uemura before. But what I was most attracted to was an entire section of Maison Kitsune, the cool French electronic music label turned fashion brand. You'll probably recognize the brand immediately: its mascot, after all, is a fox (that's what kitsune means, after all, in Japanese). But it was curious that one of my favorite fashion labels was stacked center of the beautiful pink building. There before me were Maison Kitsune merchandise – all beauty. They ranged from blue and red makeup bags, lip balms, lip tints and makeup brushes that were just as charming and thoughtfully designed.
I was completely smitten. The collaboration, called 3CE x Maison Kitsune, is the French brand's further venture into beauty. It's a smart move to target Seoul, as beauty is having an insane global moment here. Immediately, I grabbed the brand's limited-edition makeup brushes for 55,000 Won (~$48) that came in a blue tin case.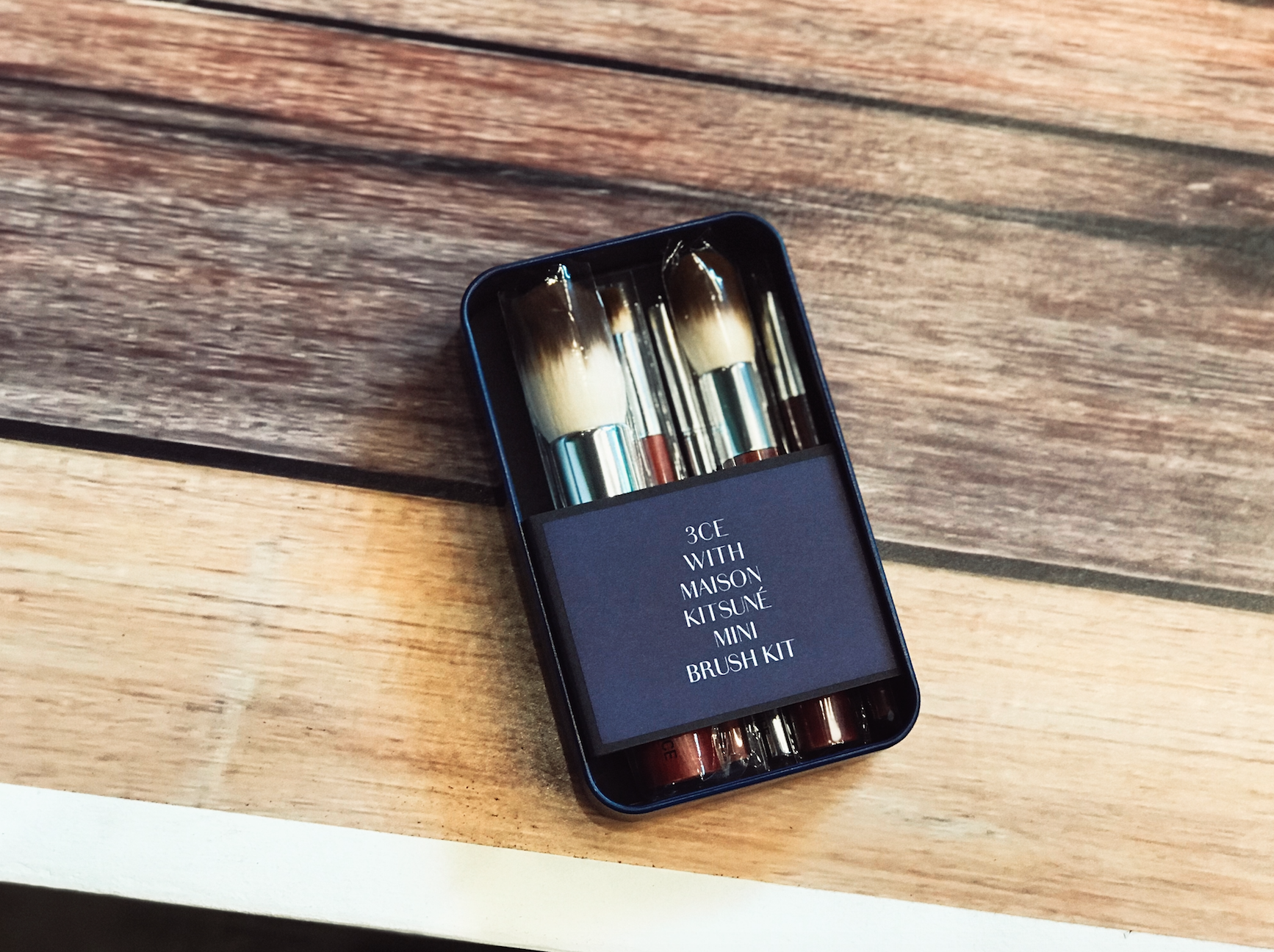 The brushes are made of wooden and a metallic handles and come in a set of five for all of your needs. Included are: a foundation, eye shadow, blending, eyeliner and blush brush. I couldn't help but think these adorable brushes are ~exactly~ like a small fox. Bushy, soft, and two toned, they resemble a fox's tail. Was this done on purpose? We don't know. But do we imagine ourselves as foxes every morning powdering TF our of our furry faces? Makes things a LOT more interesting in the morning, I must say.
Unfortunately, these aren't sold stateside but you ~can~ purchase them on Stylenanda's site. They go for $61, not including tax. You can buy here.