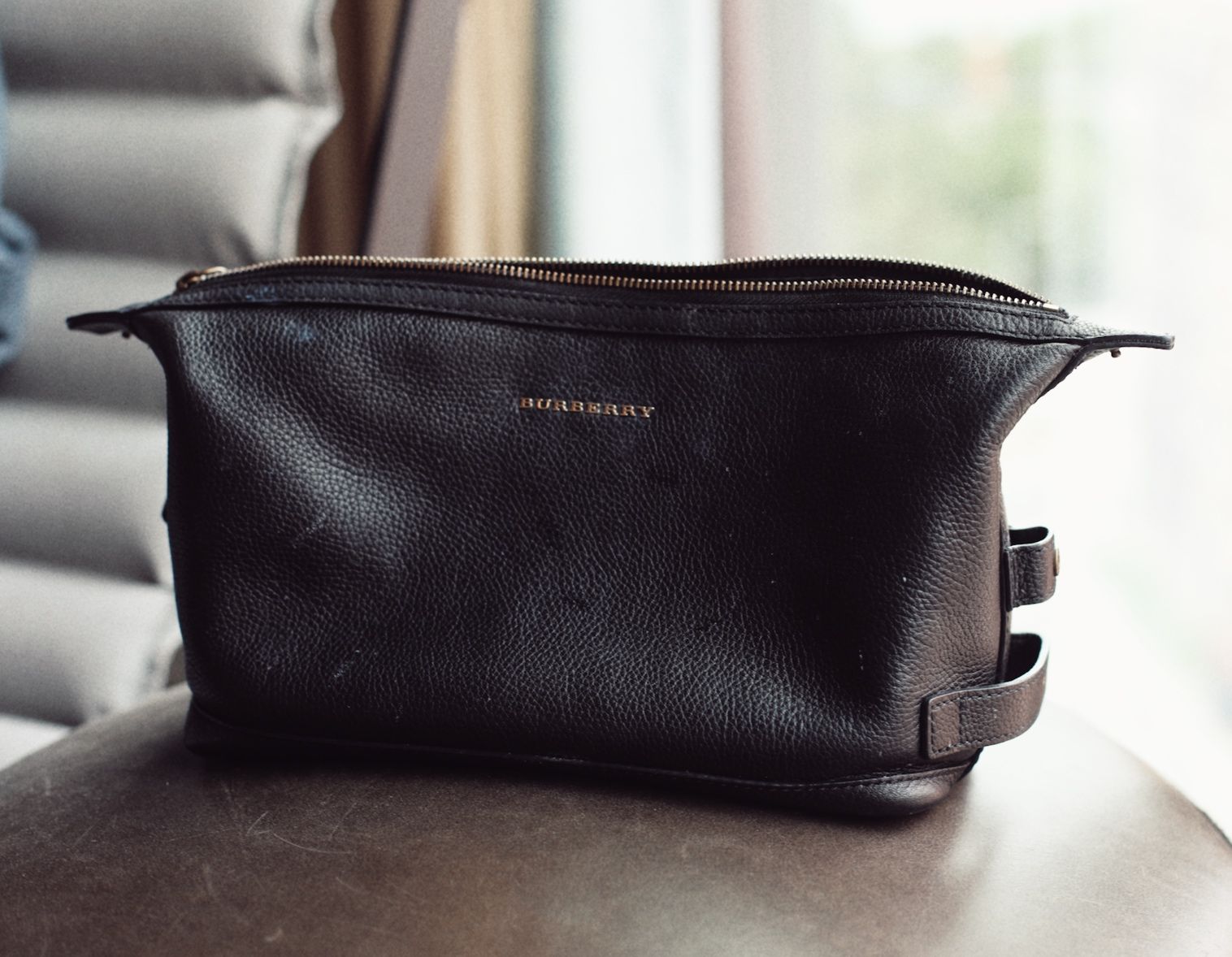 Packing: It's complicated.
Sometimes you want to go off on an adventure with nothing but the clothes on your back then you realize that lol, that's disgusting. Unfortunately, packing is a necessary evil, like Nutella.
SEE ALSO: Do men's grooming products have a masculinity problem?
I'm as terrible at packing as I am eating healthy things. Packing is like, the biggest chore, worse than doing dishes, walking your dog or cleaning your bathtub. An act so debilitating I can't actually do anything while in the middle of it. Instead, I find myself just sitting there, staring at my luggage, thinking so hard about what I'd rather be doing than packing (like guzzling a jar of Nutella), that I usually end up with a total of 12 minutes to do so before missing my flight.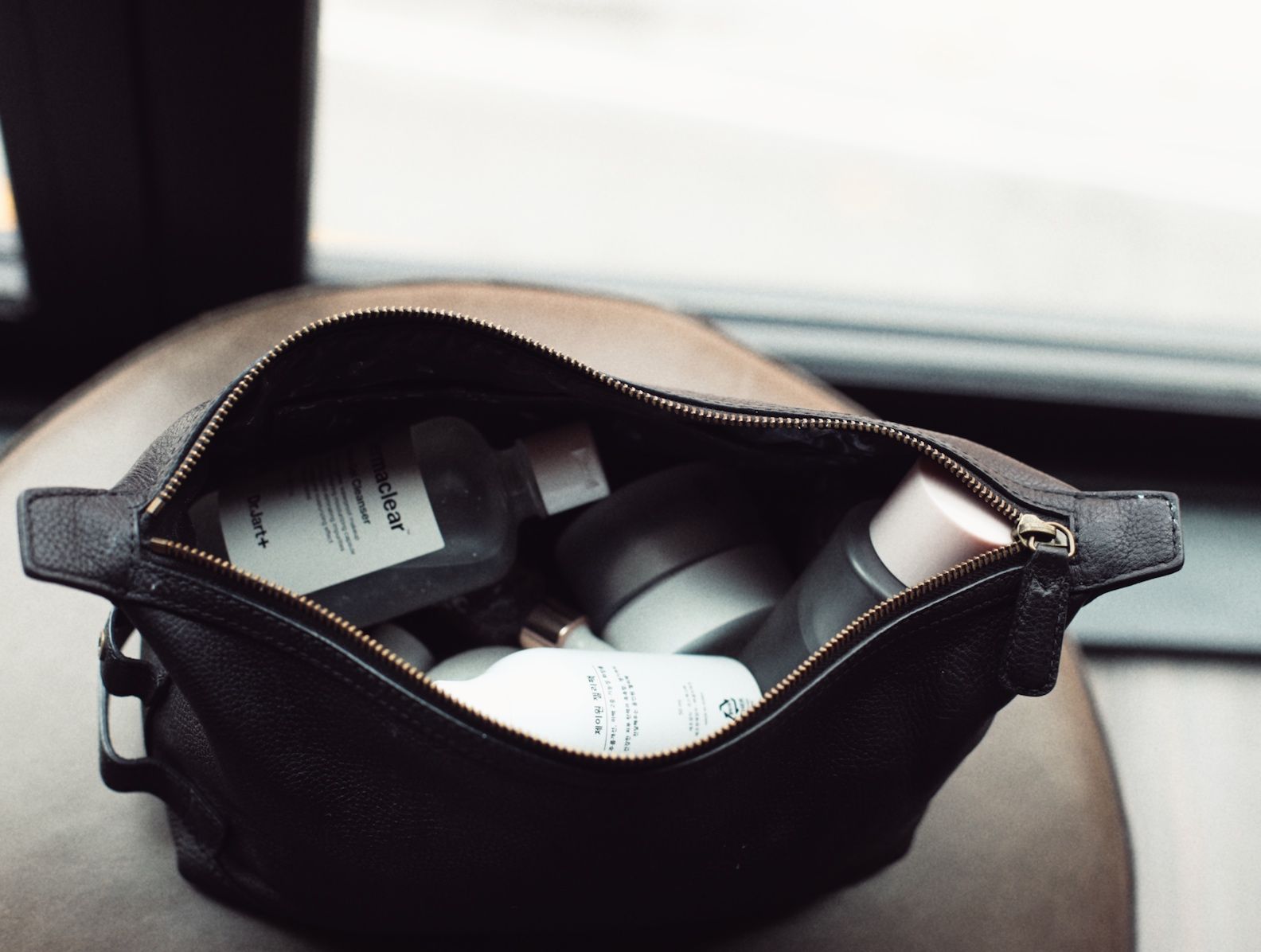 Things get even more complicated, of course, when you're a beauty editor. Not only do you have to pack things called clothes, you also have to plan ahead on what products you need for what occasion, weather, specific people you'll encounter. The list goes on and on. Like, is the trip going to be mostly lounging by a pool? Do I need to bring a concealer for daytime activities? Does the week involve dinners with important people where I have to do my brows and maybe use some light contouring or full-on Kim K contouring? How about skincare, then? Do I have time or capacity or space in my luggage to pack in 9 products? How about masks?
(Insert aggressive sigh here!)
You can imagine my anxiety when I realized I was going off on a week journey to Philadelphia with Buick driving the brand's Encore SUV (in-car wifi, WHAT??!), for the annual Asian American Journalist Association's convention. Knowing that I'd be hotel living for an entire week, I realized that I couldn't bring all 70 of my products with me. Instead, I only had room for 14 items in my dopp kit. I chose ~only~ the essentials to stuff into my leather bag. Here's my logic behind packing for a week-long trip.
(As a side note, and this is obviously #notsponsored but REAL thoughts: Can I just say how impressed I am with Buick and GM in general? I was taken aback by how the entire company has an entire diversity division that seeks to empower disenfranchised communities. They even sponsored the AAJA convention, something that's near and dear to me. Not only are they providing diverse groups with the means to put on important conventions like AAJA, they are continuing to learn about how they can become better allies. It's rare to see big corporations care about diverse communities, especially the Asian American demographic, but Buick and GM are making it a priority to reach out and put their money to good use. So huge shout out to brands that see the importance of supporting communities of color. Props to you, Buick/GM! Literally, ALL GOOD KARMA TO YOU!)
Skincare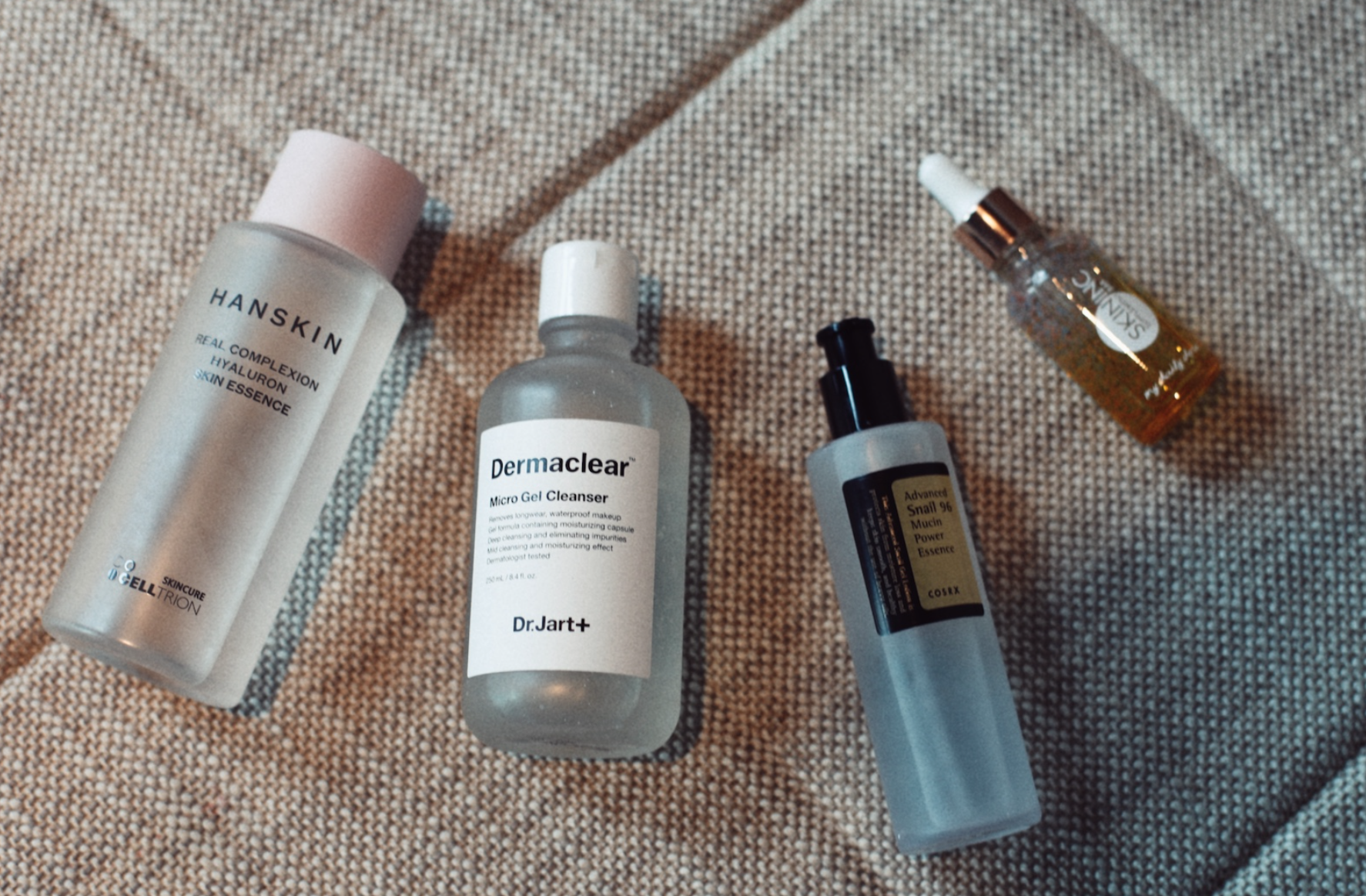 I thought about what I'd need for a solid morning and night routine. For this, I chose my Dr. Jart+ Dermaclear Micro Gel Cleanser, which is gentle on my skin but totally effective as a makeup remover. Then, I packed Hanskin's toner, which has 1000 times more moisture than water. It's supposed to have some version of hyaluronic acid that's smaller in molecules than any regular kind, which goes deeper into your skin. Perfect for air-conditioned rooms, I figured.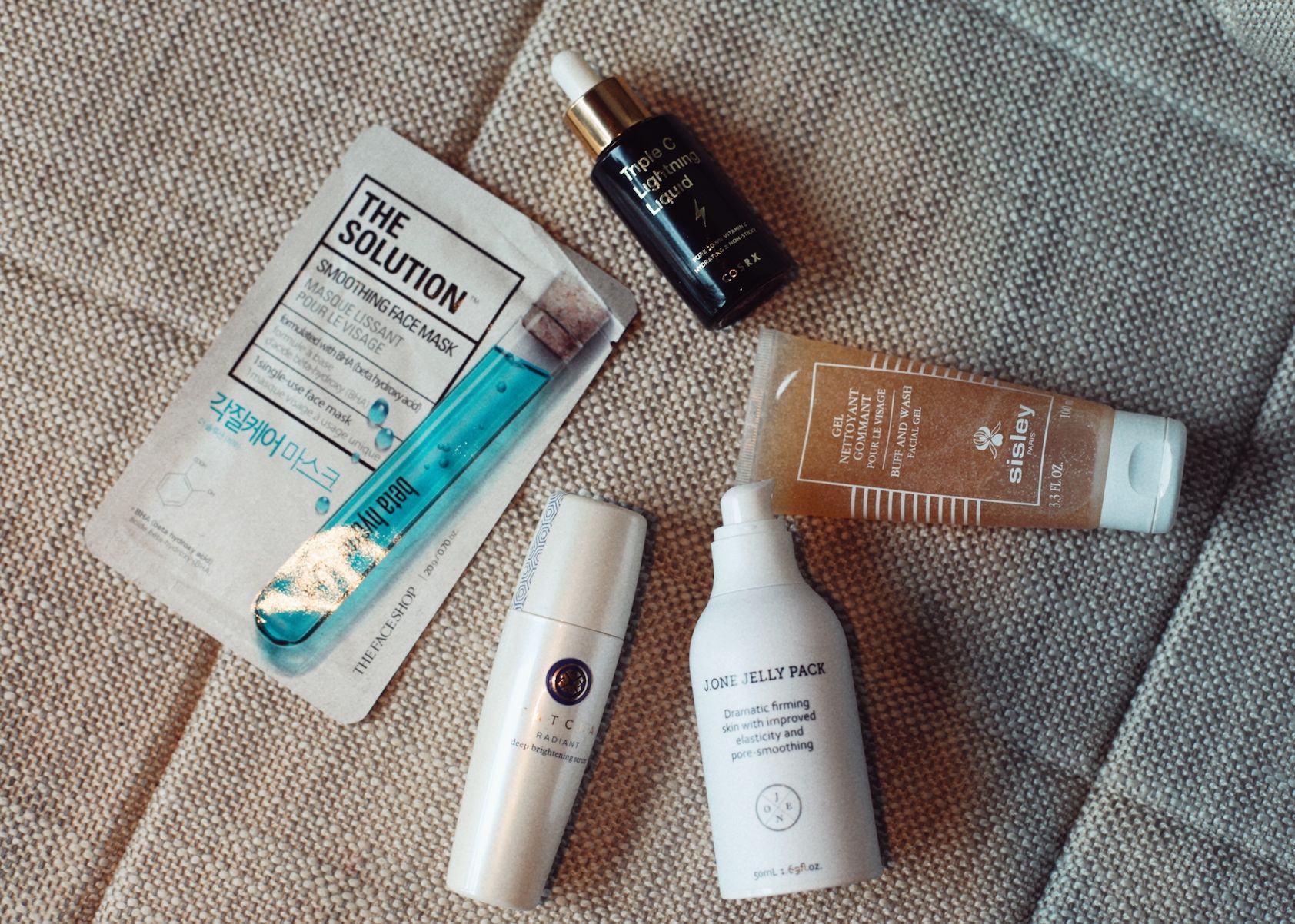 I brought CosRX's Snail Mucin as well, a formula with 96% snail secretion filtrate. It's an essence with ~real~ snail, that helps the skin replenish itself. It's super sticky, yes, but in the morning your skin is baby booty soft. Tatcha also has an amazing brightening serum that gives you a radiant glow the day after. It's not super hydrating but it's still awesome for when your skin is looking extra dull and ry.
For nights, I a light Vitamin C essence could undo sun damage, which is why I packed in Skin Inc's own version. It has Vitamin C and E beads that melt into your pores. For days where I'm exposed to more sun, I need something more potent. I brought Soko Glam's collaboration with CosRX called the Triple C Lightning Liquid. It's ~super~ fresh and will last you probably a week before it turns from clear to orange, a sign that it's not as effective.
Next was Sisley's Buff and Wash facial gel. I've been testing it for a while and I'm not the ~biggest~ fan, but it's a decent exfoliator if you need a physical one. I brought it along to test and realize that for the price, I'd definitely skip! Finally, the last item for skincare was a moisturizer (not seen in the photo) from Fresh's line, called the Peony Brightening Moisture Face Cream. It's light, super moisturizing and allows the pores to glow for 24 hours.
Makeup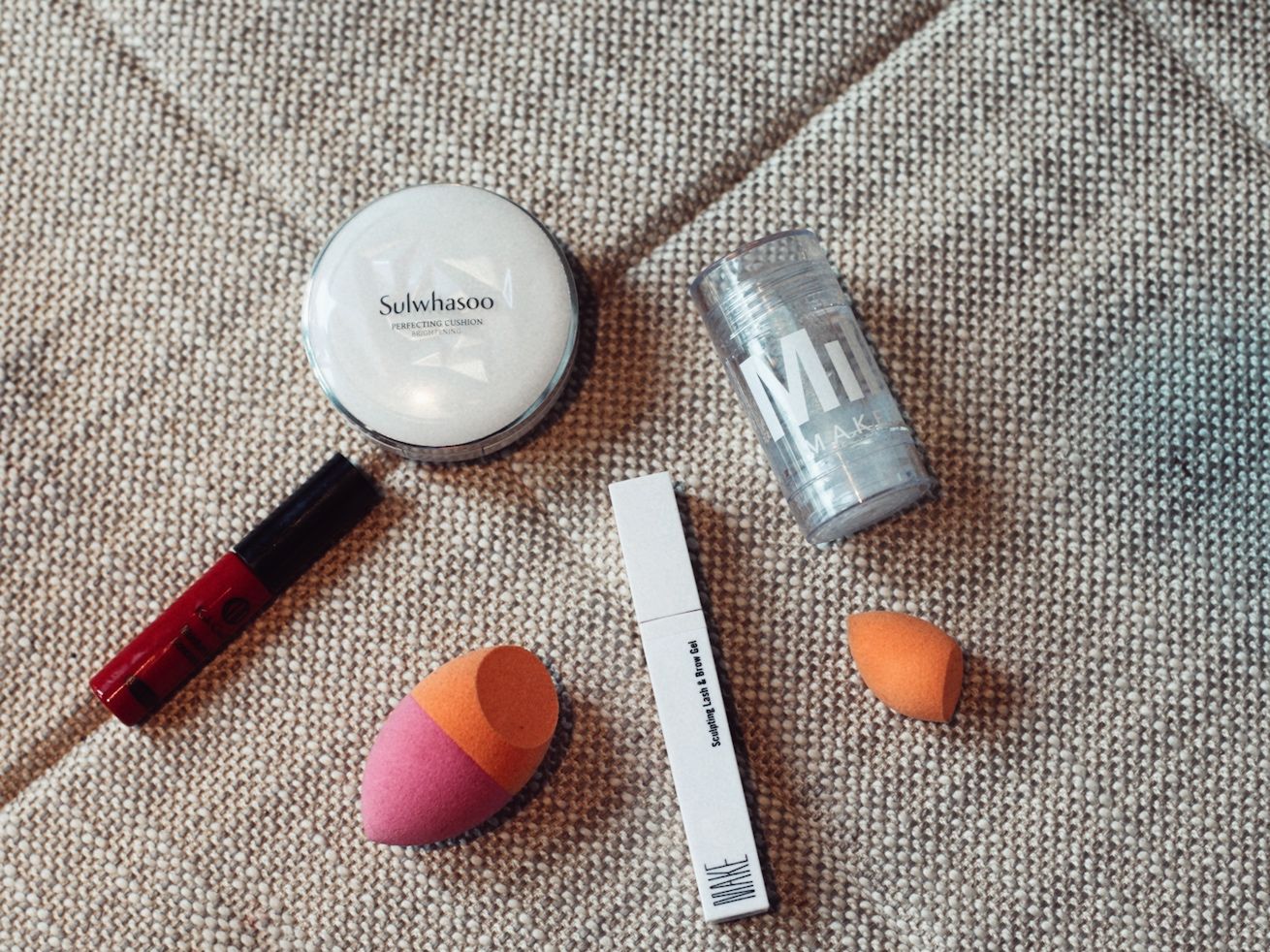 For the convention, I didn't think a full face of makeup for any of the panels or networking sessions was necessary. I left my contour sticks, eyeliner and lip tints at home and instead, brought a very good cushion compact from Sulwhasoo. Cushion compacts have been super popular in Seoul for a while now and for good reason. It's like a BB cream with its SPF 50+, plenty of moisturizing elements like apricot kernel oil, which promotes collagen formation, and something called Jaumdan Water, which allows for hydration. For that dewy look, this is perfection. It'll give you coverage that looks super natural while actually protecting the skin.
I tend to breakout for the most outrageous reasons, like eating pizza at midnight or Nutella sandwiches in the middle of the night. If I need to conceal said angry breakouts, I need something thicker than my cushion compact. Koh Gen Do's Maifanshi concealer helps my under eyes and blemishes go away. Before putting it into my skin, I'll use an excellent primer from J.One called Jelly Pack. It minimizes pores, tightens the skin but is also super sticky to hold onto your makeup. I'd probably say it's my favorite primer at the moment. Of course, you absolutely need to blend the product in so brought two blenders from Real Techniques. One is a mini for your eyes and the other one if a normal-sized one with a flat in to better blend. I'll bring a Make Beauty Brow gel to keep my bushy friends in place and Milk Makeup's Hydrating Oil Stick in case I get a little dry in those air conditioned conference rooms throughout the day. Voila! Packing complete.
So was my packing successful? I'd say so. I think I was pretty thorough with my packing choices, though I wish I did bring just a little more cosmetics. At the end of the week, my skin looked pretty good, stayed hydrated and healthy. But a monogamous beauty user I am not. And at the end of the week, I was itching for other products to use. Thankfully, this trip was only a week. I don't even want to think about what would happen on longer trips, like my month-long journey to Seoul later next month. I'm already dry heaving with anxiety. I'll be opening a Venmo account just for a Nutella Fund. Send help. Now.