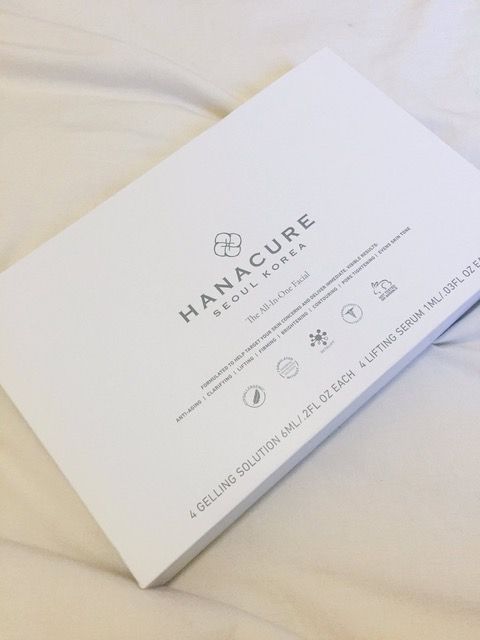 I remember the very first face mask I tried that changed my life.
It was backstage at a Marchesa show a few seasons ago, before too many models started arriving. I was having coffee and I didn't realize that makeup artist extraordinaire Gucci Westman was behind me and overheard me groan about how dull my skin looked.
SEE ALSO: A complete guide to using Korean beauty face masks
It was the tail end of New York Fashion Week and the lighting back-of-house was super bright with mirrors everywhere backstage. I happened to lament rather loudly to my reflection "Holy [redacted] — I look like someone slapped me with the word 'exhausted.'"
I heard a giggle and was going to make a bee-line for the exit when Gucci and I made eye contact in the mirror. I was telling her about the toll the long hours of fashion week were taking on my skin, and after telling me to stay hydrated and get plenty of sleep she gave me an SK-II Facial Treatment Mask that she told me she was going to have all the girls use before doing makeup. I've been using them religiously ever since.
I'm very particular about my skin because it's as sensitive as Donald Trump is about his small hands. I'm also the first to try something out of sheer curiosity. So when I noticed a person on my Instagram feed posting about a "zombie mask" from Hanacure ($29) that claimed to tighten, smooth, lift and improve texture tone, my interest was immediately piqued. The mask even has a huge celebrity fan in Drew Barrymore who posted her wrinkly face in it a few months ago. She swears it makes her look 10 whole years young. So, after a black hole of social media research, I found the before and after photos of people convincing enough to order the set and eagerly anticipated my shipment.
When I received the box, my immediate thoughts were how chic the packaging was. I'm a sucker for design and I think it compliments a really nice product to have packaging that is equally impressive. The set contains 4 small capsules of the lifting serum ampoules, 4 gelling packs that reminded me of little Nutella to go snacks, and a very soft application brush.The instructions were very simple to understand and after cleansing my face with Tatcha Camelia One Step Cleansing Oil I immediately got to trying one of the masks. They advise to only use 1-2 single use applications a week (depending on how sensitive your skin is) and I figured my skin would be a bit sensitive to the sun so it was best to do it before I headed to the Cape for a weekend.The ampoule bottles are very small and easy to open but the aluminum edges are really sharp after peeling off the plastic cap so I would use a paper when removing it. After peeling off the rubber cap you mix it in with the gelling packs that you only open very slightly otherwise the contents will spill out. You mix it for 20 seconds and the 2 liquids make a sort of thick gel solution. It didn't have a fragrance, which is nice since some facial treatments can smell very harsh, and the consistency is really easy to pick up with the brush.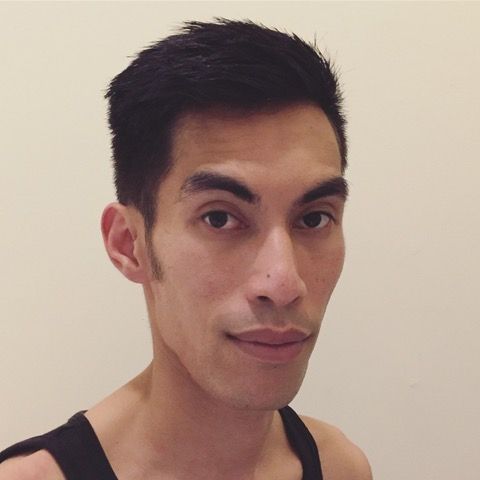 I applied the mask first to the forehead and temples which is where I have some scarring from blemishes long gone whose memories refuse to disappear. After carefully avoiding the eye area I made my way to my cheeks and sides all the way down to my neck, and continued all around my jaws and entire face avoiding my lips.The first 5-10 minutes had the mask tingling, it was nice and not bad at all and Hanacure even recommends using a fan if you want to speed up the drying and amplify the tingling.
Fifteen minutes in, the tingling is more intense but still bearable and you notice the mask tighten drastically. This is when you look in the mirror and notice you're looking a little more like an extra on The Walking Dead.
After 20-minutes as it begins to dry more, your face is tingling and you notice it really start to tighten and darken. The tingling is at its peak. As the mask starts to dry, you see some parts with lighter applications start to sort of dry up and crackle. This is normal but a bit frightening to be honest and Hanacure recommends avoiding facial movements as much as possible.
After 30 minutes, the mask has fully dried and the tingling has dissipated greatly. You remove it by rinsing with warm water and patting dry. Depending on how thick you applied it it may take a a few rinses to get all the residue out and you will notice some slight peeling and redness like you can notice under my eyes.Overall, it takes a lot to impress me especially with masks but I am thoroughly impressed with Hanacure. It's a very simple process, the ingredients aren't too harsh for my skin, and the results are amazing: I saw a noticeable change in the texture, my skin was more lifted, and it was so smooth and hydrated. The lines on my forehead and around my eyes also look less prominent, but it's the most noticeable around my laugh lines. The scarring on my temples are still there but the mask really did help with the skin tone and brightened my face overall. Other scars around my cheeks look less noticeable and my skin was absolutely glowing the whole day.
I think this is a great thing to add to my already lengthy regimen and I may take it a step further and after doing this mask use an SK-II mask to calm the redness and hydrate it more and because you only do it once every 1-2 weeks it's easy to maintain. I guess the only real problem is the sets keep selling out so fast. Pre-sale gods be with me, this September shipment can't come soon enough! Get yours here for $29.
Onell Ednacot is a casting director based in New York, he is mask 4 mask, enjoys a good facial, and is a vitamin sea devotee. You can follow him at @onellednacot