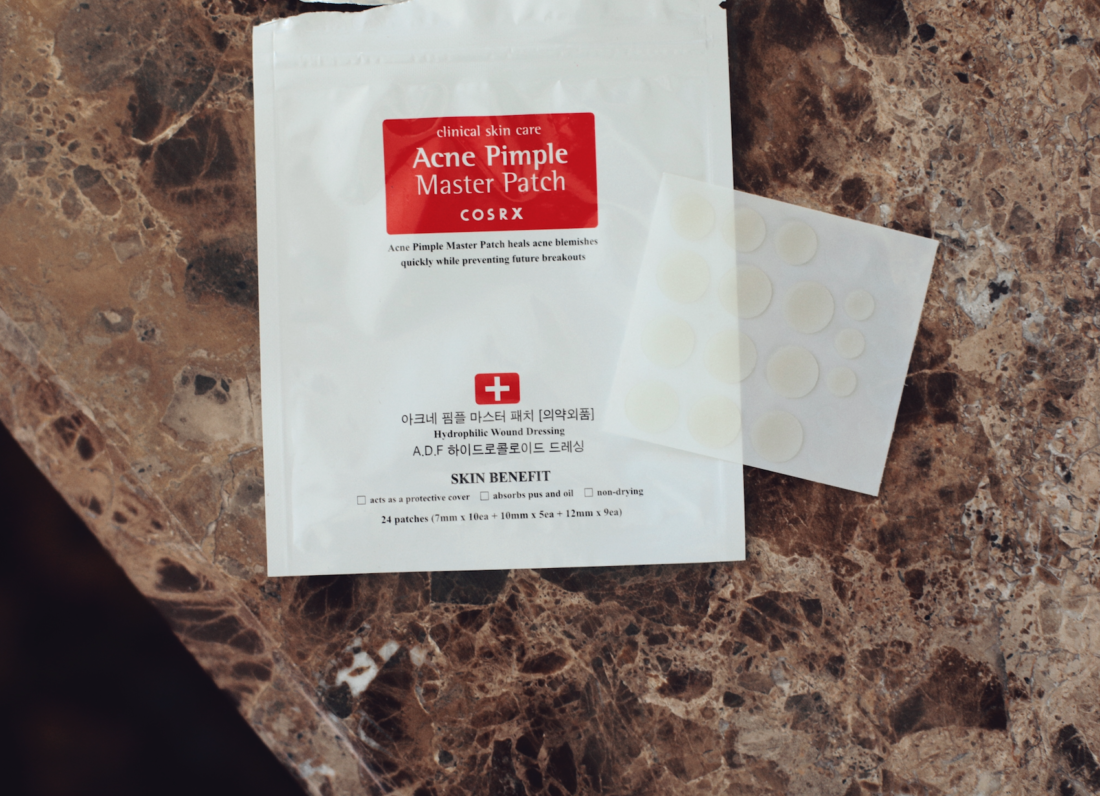 I'd rather listen to Katy Perry's Witness once through than witness a pimple sprout upon my skin. But clearly, my face really does not give AF when it comes to what conveniences me. It's like, swish, swish bish!
Such was the case two weeks ago when I was visiting parched Colorado for my sister's wedding. Being her only sibling, I was placed on many a duty. This included styling the groomsmen, singing not one but two songs, playing emcee, choreographing a dance and giving a speech. Basically, it was quickly unraveled that my sister's wedding was actually disguised as my own one man show.
SEE ALSO: Your acne scars will blur with this product
In any case, being the center of attention with all its glory comes with its many pressures. Like, you better look flawless if you're giving a show, especially in front of Koreans who will scrutinize you for every little detail.
So imagine how upset, mortified and thoroughly shook I was when the day before the wedding when a blemish decided it'd come through to ruin my life. I'd had this type of pimple before, which was the last time I visited Colorado. I'm unsure if it's the water, the dry climate, or me testing a new product, but the blemish was deep, extremely red, and angry. Like, people watching Katy Perry dab on SNL, angry!
Being a beauty editor who crams everything in a small dopp kit, I was smart enough to bring COSRX's Acne Pimple Master Patch ($5) along with me for such occasions. It was either this pimple patch that would have to work or brainstorming ways to hide said pimple, like in this photo below where I really did contemplate putting my hair down for the wedding (notice the huge pimple on the left of my nose!)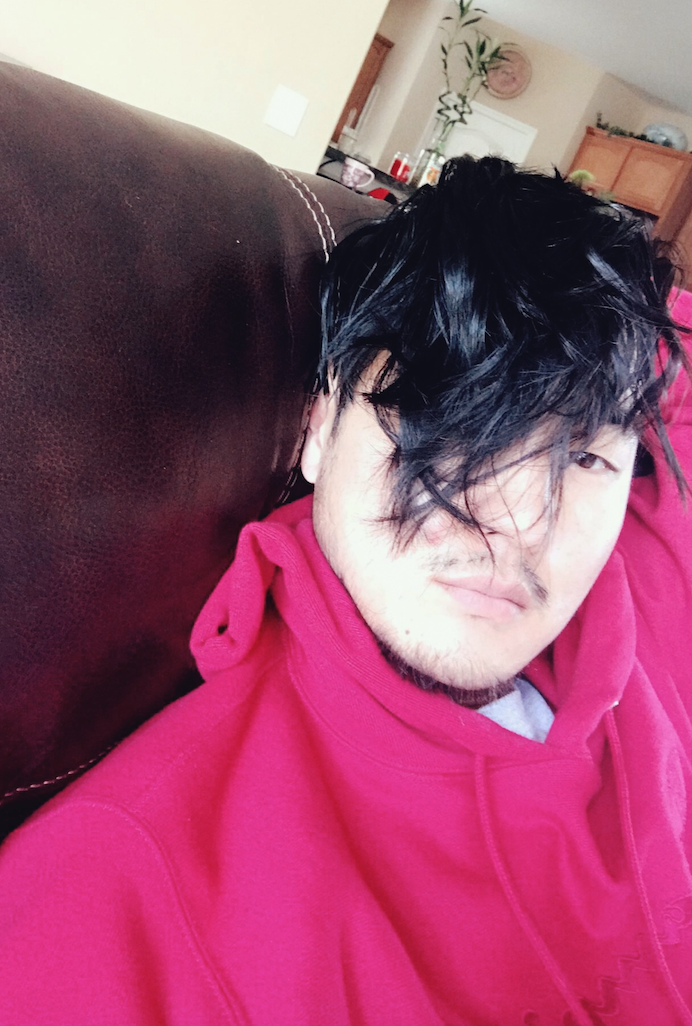 I've used many a pimple patch, from The Face Shop's own tea tree oil infused ones, to generic patches I've found at drug store counters. Nothing really worked. To me, it seemed like it was more of a spot treatment than actually getting rid of the pimple at hand.
So I was a bit skeptical when Soko Glam's Charlotte Cho recommended the product to me. I took what she said to heart, that it did work, but still had this lingering doubt in the back of my mind. Then, I saw beauty goddess Michelle Phan post the patches on her Instagram Stories. It was a sign.
Having had no other choice, I opened the package and found that the stickers came in a single sheet of 24 with three different sizes: Small, medium and OMG sizes. The thinking behind the patch is like treating a wound, which more or less, a pimple is.
The texture of the patch is a little rubbery and super sticky thanks to it being made of hydrocolloid. It's so sticky and effective, it stays on through showering, moisturizing and washing. After I washed my own face, I attached the OMG size to my pimple and went about my business of toning, applying essence, moisturizer and eye cream. Then I moseyed my way to bed, not expecting anything.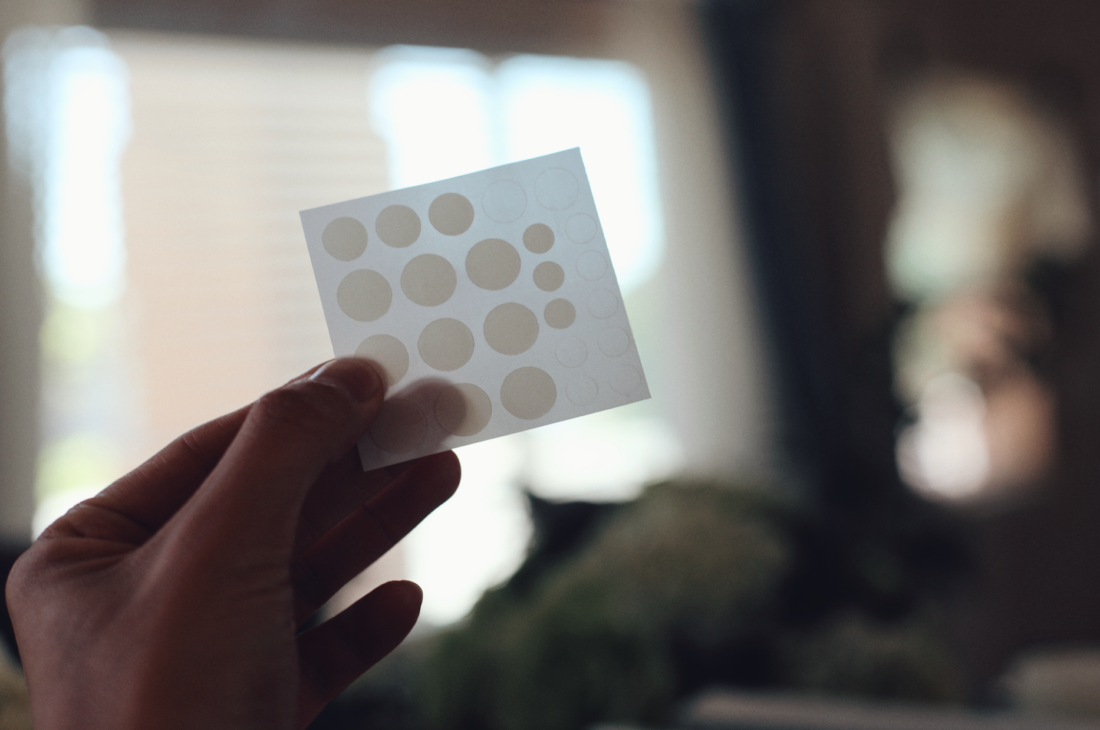 In the morning the patch turned a gooey, cloudy white. Almost as if it slurped all of the sebum out of the pimple and spat it out. I was truly amazed if not totally taken aback by what I just witnessed. I gently peeled the product off, and realized that it did exactly that. It flattened my blemish, took away its angry red color, and created a squeezable white head, ripe for the picking.
Which makes sense, after researching how it works. It's supposed to treat the breakouts by eliminating infection and bacteria, while breaking down blackheads and completely absorbing sebum from whiteheads. According to Soko Glam's site, it helps flatten and heal cystic acne.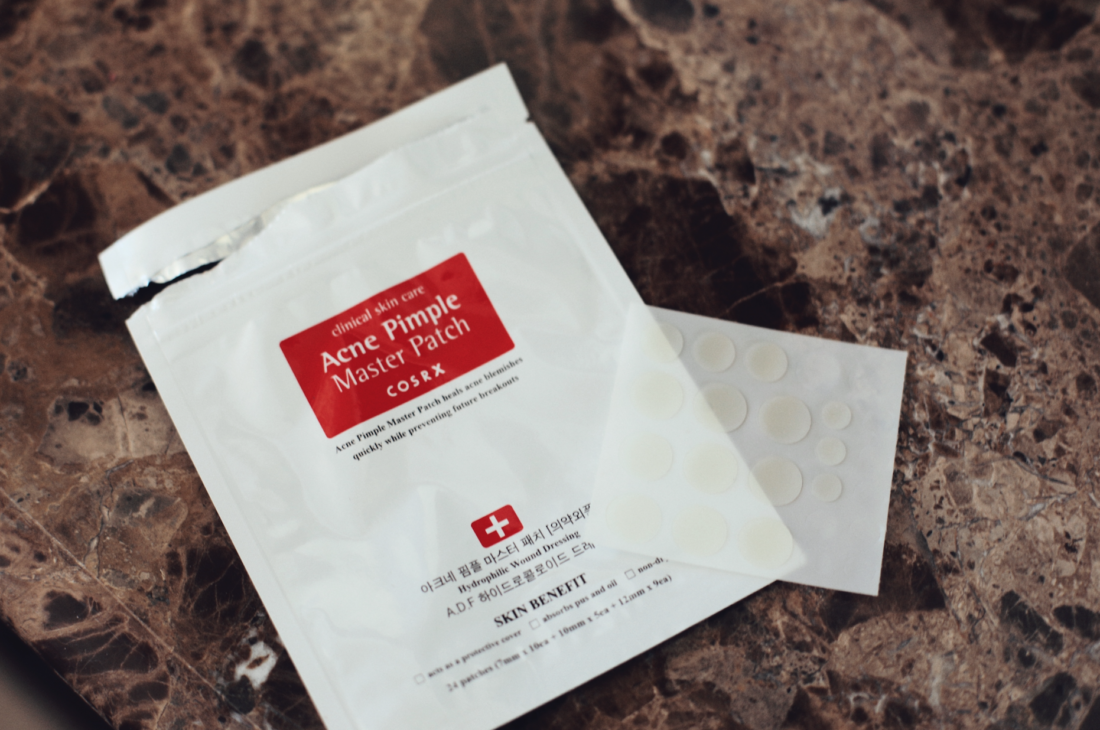 The latter, which was me. It totally, completely, mesmerizingly worked. Right before my eyes, eight hours later, the pimple completely disappeared. I was so shocked, I rubbed my eyes once more and looked intensely again into the mirror again. It was gone. Completely gone. Like Katy Perry's career gone. JKJKJK!
Guys, I've come across many a product to help blemishes and tried them all. From salicylics, benzoyl peroxides, sulfurs, you name it. They don't really work, at least for me. This though – this!!! – saved me, my sister's wedding and my own one man show. Miracles do happen, and this pimple patch totally came through.
Buy COSRX's Acne Pimple Master Patch here for $5.