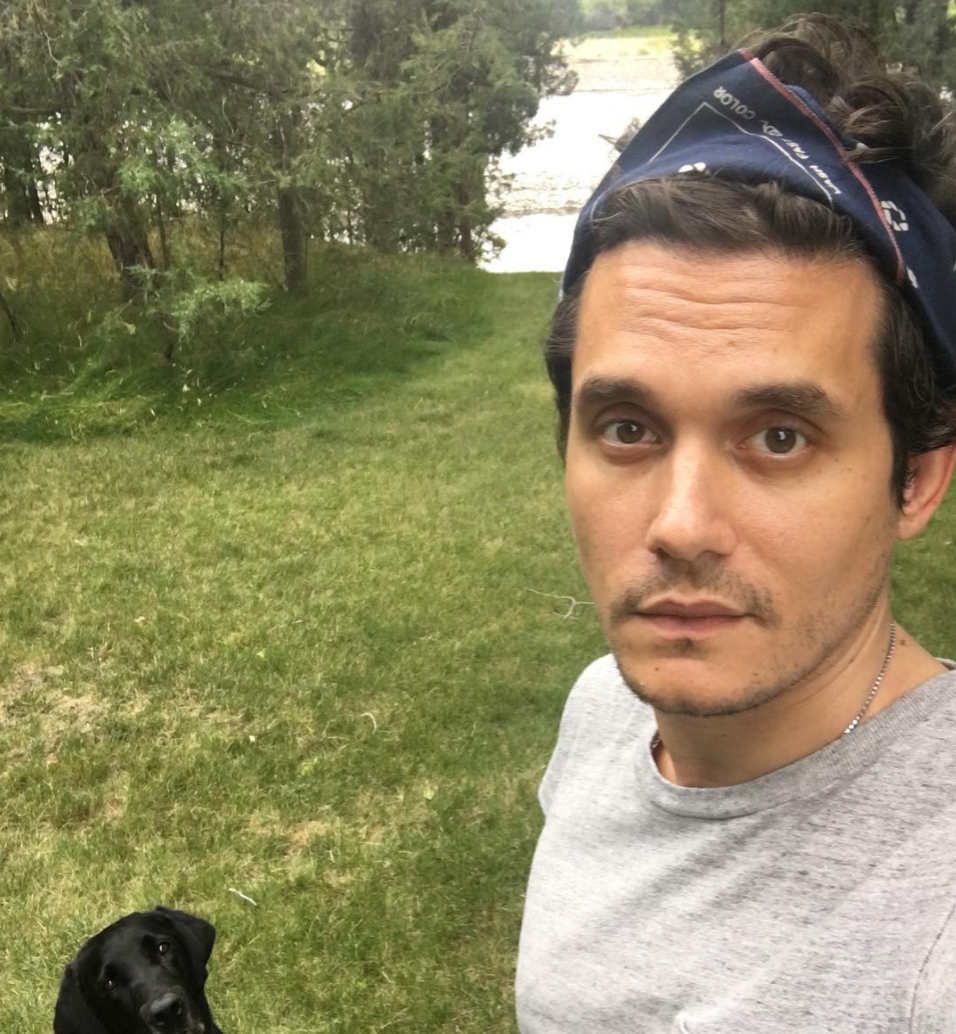 It's no secret that John Mayer is our favorite beauty vlogger. Crooner by day, beauty enthusiast by night, we live for his every Snap and Instagram Stories' update.
I mean, he is the genius who coined the term, D.A.T., which stands for Direct Application Technique, one where he applies product directly to his face so no product goes to waste. The application process, of course, isn't anything new. My own Korean mother, for instance, has been using D.A.T. (lol) since the dawn of my existence.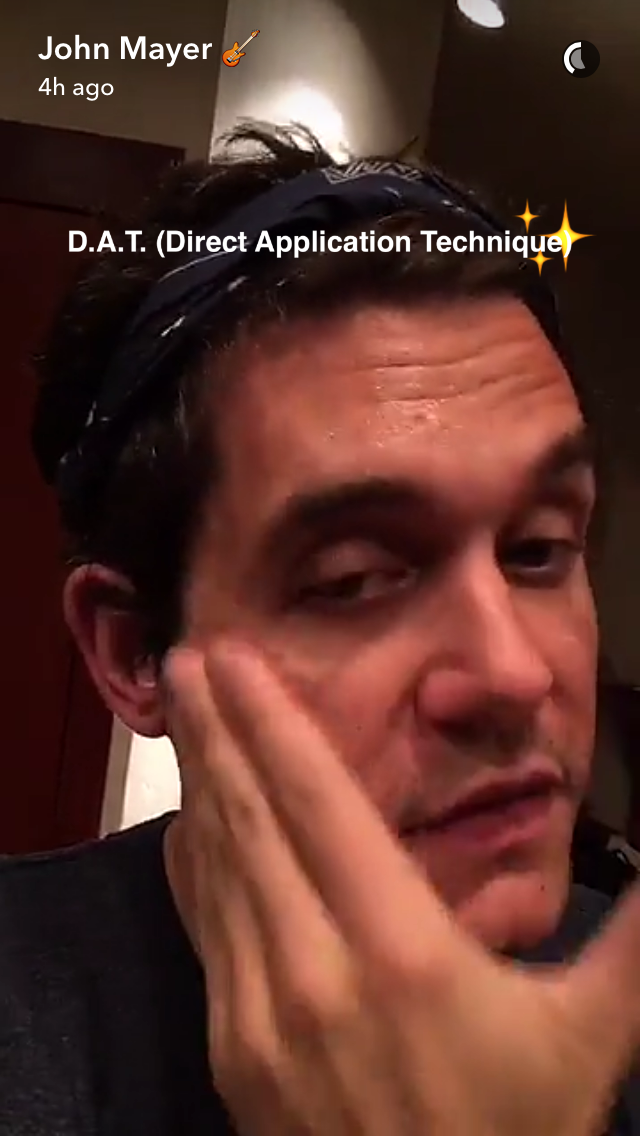 But yesterday, John confessed on his Instagram Stories that even he, beauty guru extraordinaire, has questions when it comes to his own face. In this case, it was breakouts caused by what he thinks, was makeup.
"My skin was fine," he says on his Stories. "I do an interview, they put makeup on to somehow get me ready for television. But then, I get zits from the makeup which sends me on a makeup loop and I wanna cover this one now."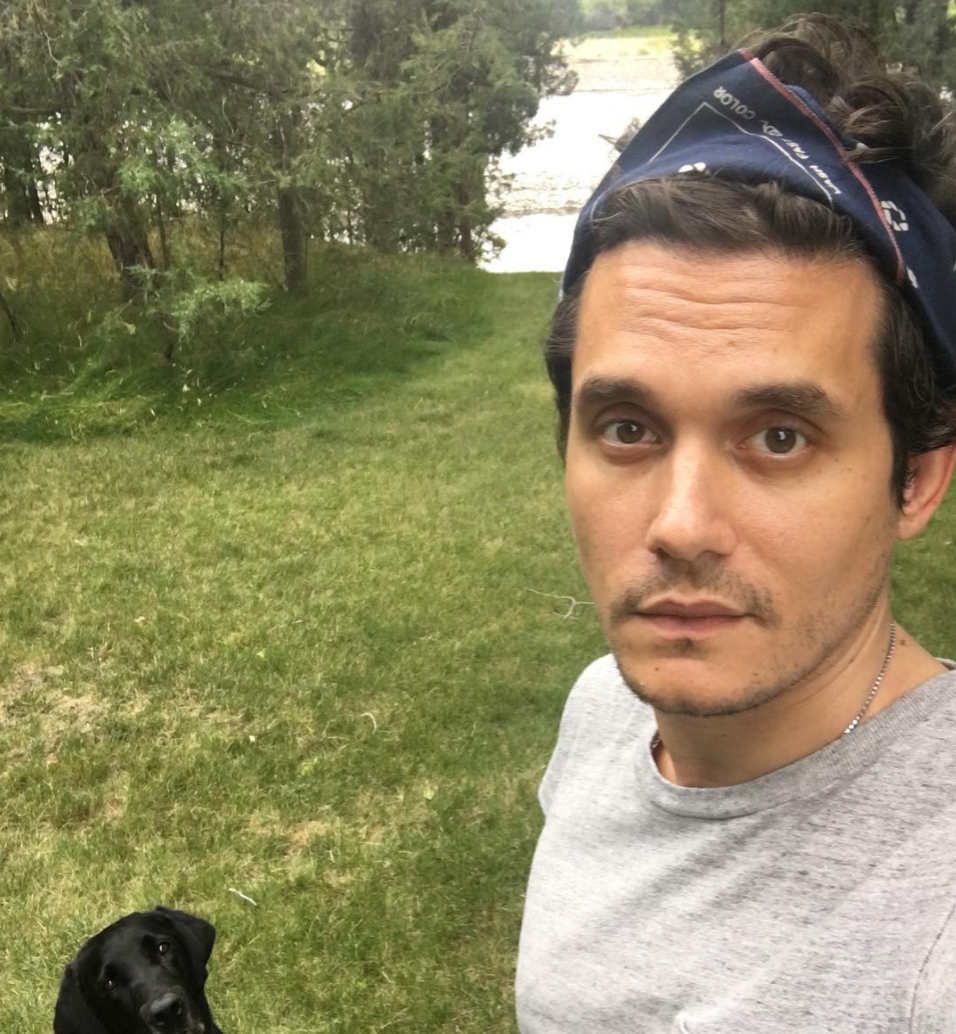 It's certainly a problem many guys who wear makeup go through. But was the blemish really caused by the makeup or something else? And if it was caused by makeup, what can you actually do? For these answers, we consulted our friend Alicia Campbell, a New York-based makeup artist and skincare expert known for working with the biggest rockers in the industry. These range from the likes of the guys of Metallica, Green Day, My Chemical Romance, among others.
According to her, John's breakouts could have resulted in many factors.
Other than the obvious, working with a groomer who actually understands men's skin, Alicia says that caking on makeup can definitely be a culprit when it comes to breakouts.
"Makeups artists tend to be heavy handed when applying face makeup to men, which isn't necessary unless they're appearing on television," she says. "But less is better than more, even if it's for HD television."
Another possibility for the breakouts? Using a bacteria-infested, unclean makeup brush. "I would suggest he bring his own concealer and brush so he knows it hasn't been in contact with anyone else and properly clean," she tells Very Good Light.
To ensure his brushes are properly sanitized Alicia suggests that he tell the makeup artist to sanitize any concealer with alcohol before application. For anyone at home, simply washing brushes with a gentle hair shampoo and laying it out flat, will do.
Possibly most important than applying the makeup is how you take it off, Alicia says. "Keeping everything clean and sanitized and taking makeup off immediately after television or film is key," she tells us. "Then, if you still have breakouts, a spot treatment will do."
Here's a list of products you should use, John:
For getting that acne to settle down, Nelson's natural acne gel is a miracle. Simply apply after cleansing your skin and dab it on evenly across the face.Then, use La Roche-Posey's Effaclar Duo. It reduces all types of acne blemishes and has benzoyl peroxide that will fight acne deep in the skip. It's non-drying as moisturizing as well, so basically, perfect.If you're looking to hide that zit, try Cle De Peau
, basically the industry's go-to when it comes to concealers. "It's creamy and the most blendable formula and is a favorite amongst the biggest makeup gurus in the industry," Alicia says.If you're looking for something matte, try Nars Immaculate Ultra-light Complexion Concealer
, which comes in a tube. Simply apply on a specific area, dab with your fingers, and go.Finally, Alicia suggests Laura Mercier Secret Camouflage
. Its two tones allow you to blend up your perfect shade.If you're going through acne, Clinique Acne Solutions Clearing Concealer
with treatment will do wonders. It'll hide your blemishes while also treating it at its core.