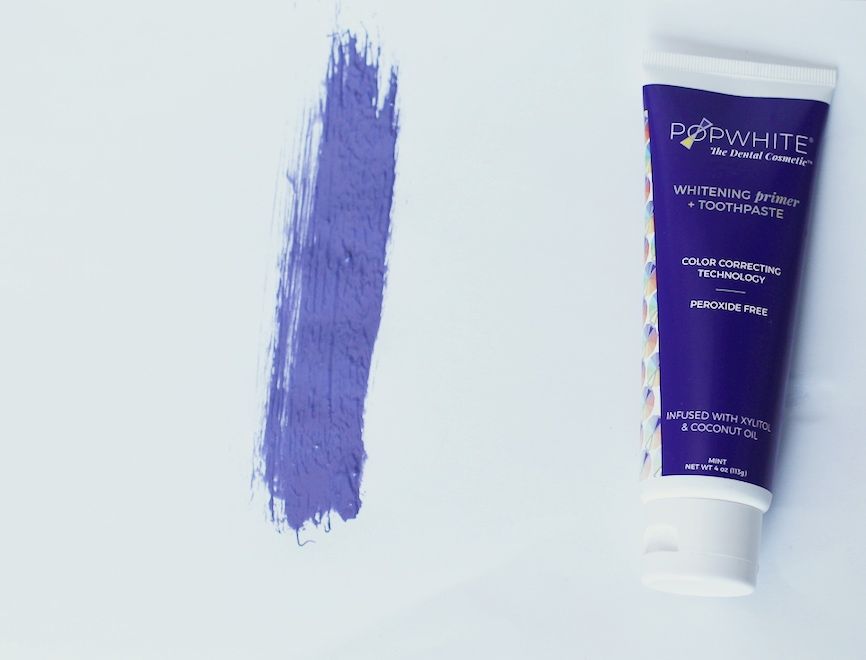 Suckling on a green teet, that is also called a straw from Starbucks since I was practically a fetus, made me realize that my teeth began resembling the very daily caffeine juice I slurped.
I always order my daily lattes "Solange," not too dark but not too milky. Too much of a splash, and my latte turns into a "Lucy Hale on spring break," basically homogenous whole milk with a drip of caffeine.
But years of careless abandon with my caffeine intake has had a major toll on my teeth, almost as if I was taking the nude on nude look to an extreme, matching my smile to my skin. I tried Crest White Strips for all of two days before realizing how much it made me wince in pain. Not only was it messy, drool seeping all over, the strips were so slimy I felt as if I was making out with a minty-mouthed snail named Dustin Diamond.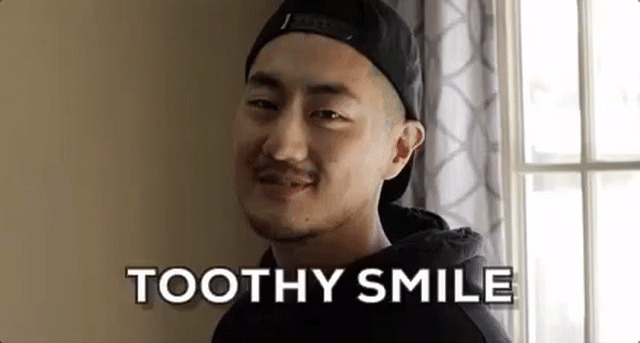 I stopped immediately and got an appointment to get them professionally whitened, the biggest mistake of my early 20's, other than that one time I accidentally wore the same outfit as another Asian fashion personality. The stripping of your teeth was so unbearable, there was a lasting electric shock throughout the weak that felt as if you were chewing on tin foil.
I always order my daily lattes "Solange," not too dark but not too milky. Too much of a splash, and my latte turns into a "Lucy Hale on spring break," basically milk with a dash of coffee.
Needless to say, I've allowed my teeth to resemble my concealers throughout the years. It was the other day when I was hanging out with Michael Bastian for Very Good Light's Groom Raider series that the designer joked with me about creating a purple whitening toothpaste. He had used purple shampoo to get any yellow out of his hair, so why wasn't there a toothpaste that would counteract the yellow in your teeth? Genius! I replied. A totally amazing idea.
Little did we know that there actually was a purple toothpaste out in the wild. After publishing the article, said purple toothpaste company contacted me informing me that they already existed. It's called PopWhite, a brand based in California. The brand said it was peroxide and sensitivity free. Instead of stripping your enamel by bleaching your teeth like other brands, this one is all about color correction. That is, using a purple formula to counteract the visibility of yellow stains.
If it works for your hair (purple shampoo, after all, is a god send to blondies!), could it work for your teeth?
Initially, I was skeptical. No peroxides? No bleaches? Vegan and vegetarian? It was even fluoride free? I mean, was this a dream product or a scam? Instead, it's filled with Xylitol, a natural substance found in birch trees that naturally reduces plaque buildup. Instead of a minty taste, this one is a little sweet, though fresh. It's because of its coconut oil. Apparently, coconut is not only for oil pulling but research shows that it also reduces tartar.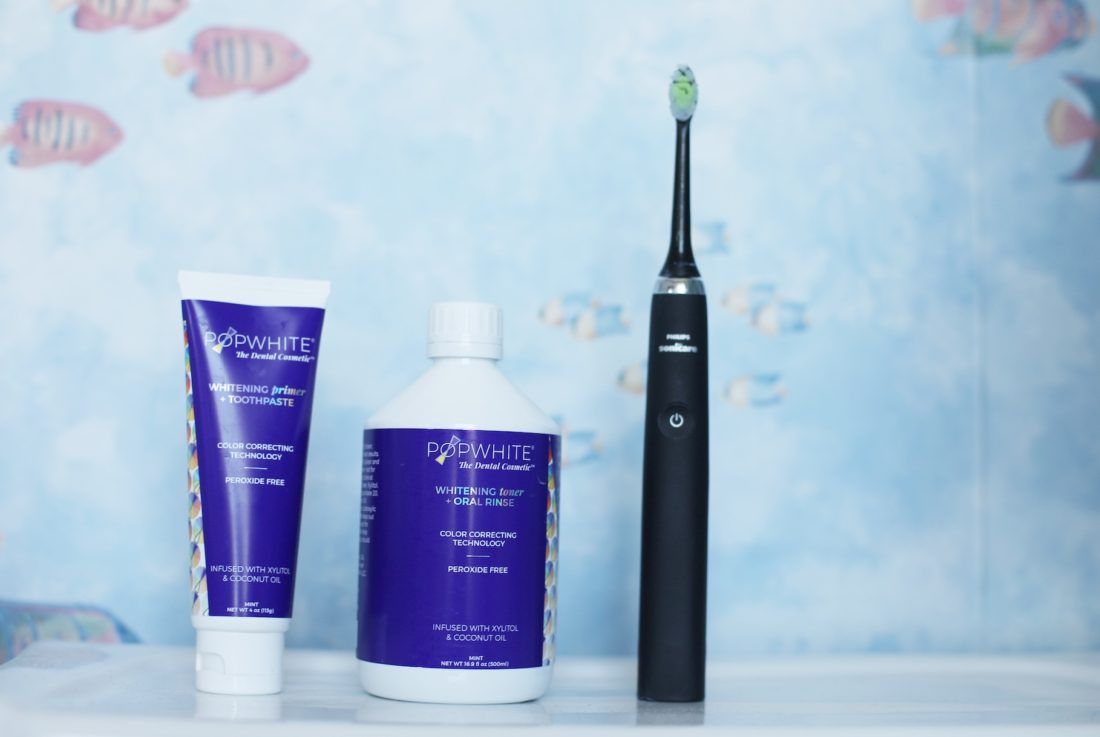 I started this product and immediately, everything in my sink and counter turned purple. If you're a messy brusher, beware. I'd suggest going shirtless when brushing your teeth, or wearing an apron (lol). It also temporarily turns your tongue and lips purple, almost as if you were licking on a grape-flavored lollipop. Of course, the color goes away in a few minutes, of course.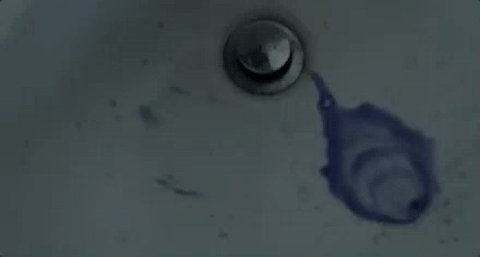 What I realized after using Popwhite was how pleasant brushing your teeth can actually be. After years of being a masochist, using mouthwashes that burned my mouth until I spewed ugly tears like Lea Michele, I found that it simply didn't have to be that way. Popwhite's own mouthwash (its "toner and primer") was super gentle, tasted like coconut candy and was effective. I had to retrain my brain that my mouth was cleansed and it didn't need to taste minty for it to be so.
Best of all? THIS ACTUALLY WORKS! Ecstatic to report that after brushing my teeth twice a day and gurgling with the magical purple juice for a month, they are finally a lot whiter. It's so much better than Crest White Strips and waaay more economical/less painful than going to get them professionally clean.
Both the toothpaste and the toner are $24 separately, or $36 in a bundle deal. It's definitely not easy on your wallet and almost three times the cost of drugstore brands. But compared to professionally getting it whitened, it's a steal. I find myself smiling more now, teeth and all. No more yellow, no more insecurities. I call my new shade "Sansa Stark," pasty AF and totally beautiful. 🙂
To get PopWhite, Buy it here.