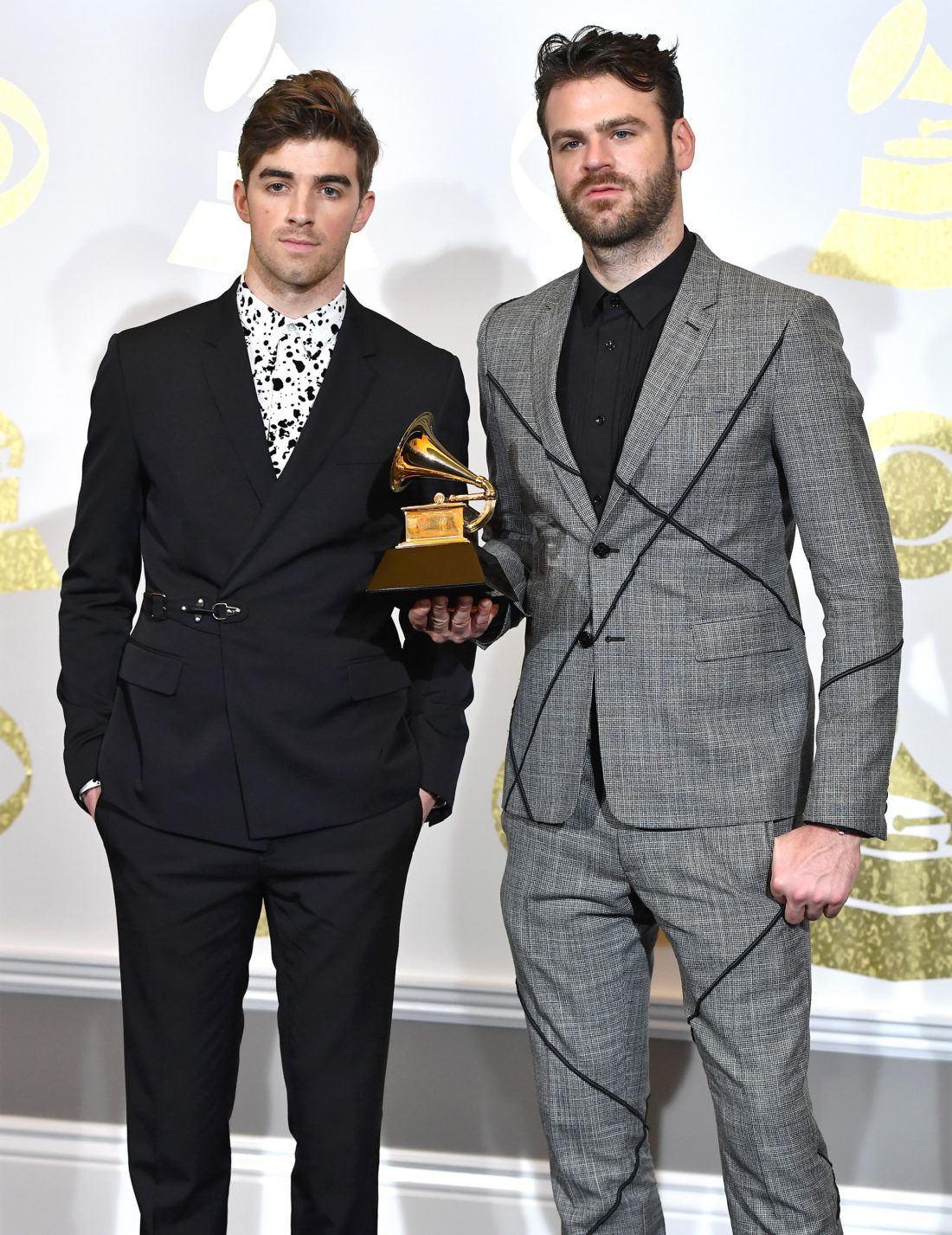 The Chainsmokers smoked the competition at Sunday's Grammys.
And they looked smokin', too. The band, made up of Alex Pall and Drew Taggart, took home the award for "Best Dance Recording," for "Don't Let Me Down," the biggest song on Spotify for 2016. But they also won our award for being one of the most stylish men the entire night. Both rocked perfectly effortless, laid-back California hair with skin that was matte, healthy with a Westcoast glow.
SEE ALSO: Here's how to get Ryan Reynolds' Golden Globes 2017 hair
Very Good Light got all the deets from celebrity groomer, Simone, who got the boys ready for their big night.
"I knew the guys were going to have a long night ahead of them celebrating so I kept it simple but sexy," she tells Very Good Light. "Drew styles his own hair and it always looks great but effortless."As for their faces, Simone says the guys don't use any makeup at all. It's all natural, baby. "These guys don't need any makeup. They are young and fresh and have great skin."The mood behind the scenes was just a chill as the guys themselves. "I have worked with the guys before so I had a good idea of what the grooming prep would be," Simone says. "Even though it was a big event, the guys were still super calm and laidback. It was a relaxed energy getting them ready and I think that came across on the red carpet. I think that's all they could have wanted."
If you want that easy-going, effortless California style, Simone gave us a play-by-play on how she helped The Chainsmokers get Grammys ready.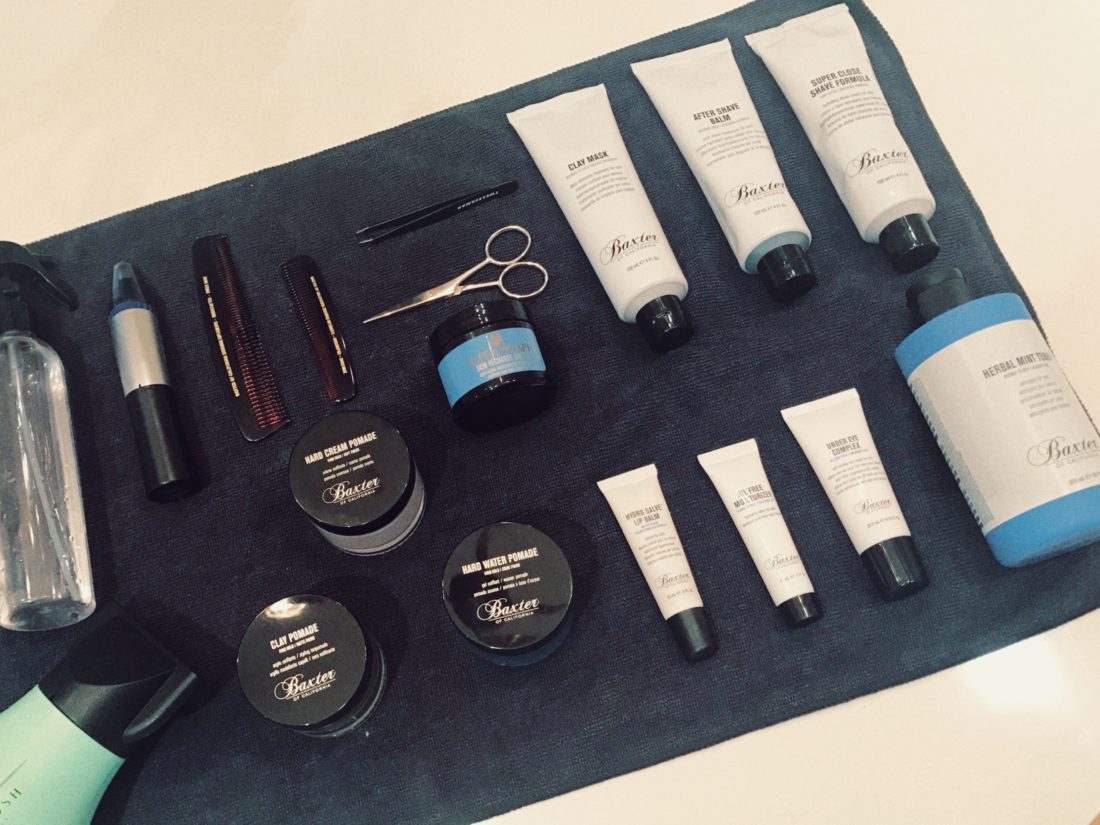 Skin
Alex:
To get that flawless, taut skin, Simone says she started with a quick toner to cleanse and prime the face. Using Baxter of California Herbal Mint Toner, she allowed the skin to get ready to soak in some moisture. From there, she applied Baxter's Oil-Free Moisturizer. "It's for that needed hydration without the shine, especially for the red carpet," she says. Next up was an eye cream from the brand, which she says she massaged gently under the skin to reduce puffiness or dark circles. The last aspect be very real for a DJ like Alex. Finally, no look is every complete without soft, supple lips. "I finish the look with the Hydro Salve Lip Balm, which he takes with him to use throughout the night to keep lips smooth."
Drew:
For the look, Simone used the same toner to give Drew's skin that refresh he needed. Pro tip: A good lesson for anyone reading: toner allows for the skin to soak up the most moisture. Use it, abuse it, don't refuse it.
Simone then massaged the brand's Under Eye Complex into the skin for any unwanted puffiness or darkness and followed it up with Super Shape Recharge Cream. "[I used it] in any dry patches as a nice way to revitalize the skin, topped with The Oil-Free Moisturizer to keep hydrated through the evening," she says.
Hair
Alex:
With Alex's newly grown beard, Simone used a comb to put it all in place. For his hair, she used Baxter's Hard Cream Pomade for shape and then cocktailed it with the Hard Water Pomade to add a last minute texture and shine which stays in place all night. Pro tip: sometimes utilizing two products with different purposes into one gets you what you really need to achieve. In this case it was something for shape and another for shine.
Drew:
Drew apparently did his own hair before the night, so Simone's job was pretty easy. "With Drew I keep it a bit more simple since he loves to have some flexibility as he runs his hands through his hair often," she says. She used the brand's Clay Pomade to achieve a "more laid back, matte look right before he walked out the door."