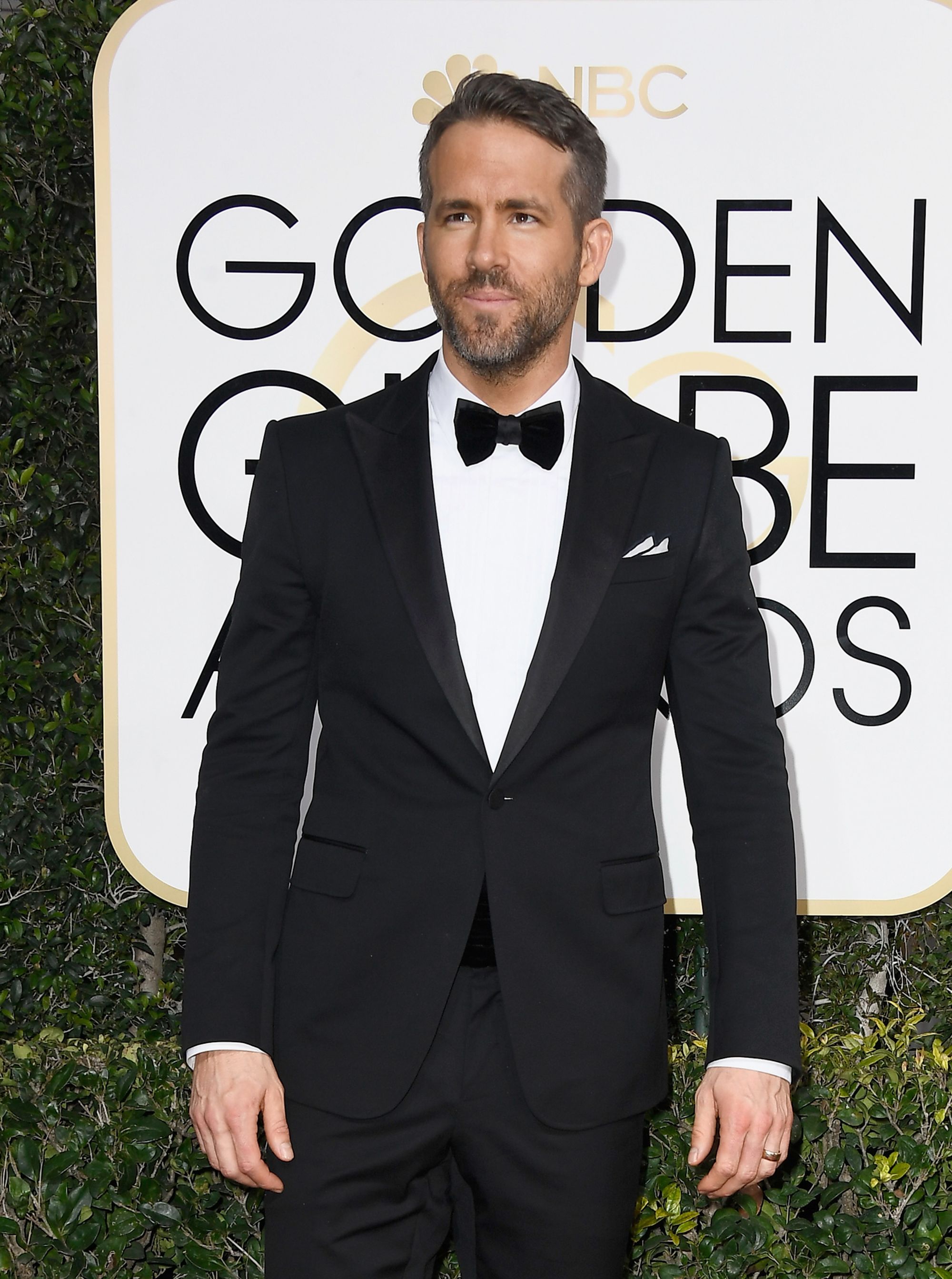 Ryan Reynolds had a huge night.
Other than his first Golden Globes nomination for Deadpool and the fact that he wore a major Gucci suit, it's his Old Hollywood steeze that really made him shine. To get the look, Very Good Light spoke to his groomer, Kristan Serafino, who cut and styled his hair for the big night.
"We wanted the look to be Old Hollywood, but contemporary," she tells us. "What I wanted to do is combine the oldness and the newness."
The beard
The process, Kristan says, is always one that is totally collaborative. As she'll tell it, the two will bounce ideas off one another to get the perfect look. "It differs from what the style is for," she says. "Is it a movie premiere? An ad campaign? Is ready carpet?"
For the Golden Globes, Ryan's "manicured stubble," as Kristan will describe it, went perfectly with his shorter style. "The last time I saw him was just before Christmas. He was completely clean shaven. For Ryan, he'll cut and shave then grow out and do it all over again." For the stubble on the red carpet, Kristan says it was was three weeks of growth. "In between he'll clean it up so it doesn't get out of control," she says. But don't count Ryan coloring his grays. They're staying. "He's a real man and embraces who he is."
Pro tip: The trick to getting the best beard? Beard oil. "The oil will help with moisture and the coarseness of facial hair. A lot of men get dry patches as well underneath the beard as well, so this will help with that."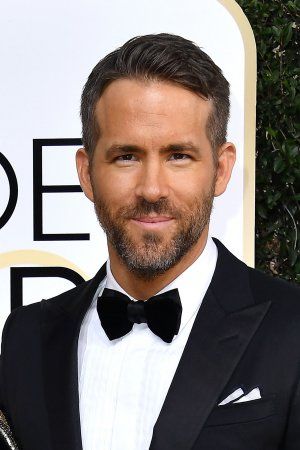 The hair
"We were going for a relaxed elegance," says Kristan. "That was the keyword for the night." To achieve that, Ryan went shorter than he has gone for an award show. He also intentionally grew out stubble to connect to his hair style. "To keep the style modern, I did a fade on his sideburns," says Kristan. "Sideburns can get unruly and bushy. What we were going for was a relaxed elegance. That was the keyword for the night."
To get the hair tight, Kristan went long on the top and short on the sides by clipping around the curve of the head with a Wahl clipper. For the actual styling, Kristan says she only used two products: Baxter paste and Layrite. After shampooing and conditioning Ryan's hair, Kristan says she'll let it air dry. "Blow drying puts out any movement. Ryan's hair is thick, straight with a slight wave, so we wanted to keep it natural." According to Kristan, the entire look took all over 10 seconds. "I used Baxter for the styling part and Layrite I used to spot shine. That is, highlight parts of his hair that the light would be hitting."
Pro tip: Spot shine is all about highlighting the best parts of your hair. If you're looking to highlight say, your hair part or your front bangs, Kristan says to use a "microscopic" amount of product. "Put a minimal amount on your thumb and rub between your fingers. That little piece will give you a little shine and will make the look pop."
If you need still need extra assistance getting the style (who doesn't?), see a professional.
Tell your barber this
If you're looking to get this cut at a salon or a barbershop, Kristan says to give your guy or gal a few instructions.
Fade the sides. "You want to round the corners of head. That means you don't continue straight up. You curve with the clippers to the head shape."
Point cut is golden. "At the top, tell them to point cut to retexture. The point cut technique creates a 'v' into the hair. Instead of cutting something bluntly, pointing into the hair creates texture. I will 99% of the time cut hair this way."
Cut hair dry. "Have them do a dry hair cut. The reason why is when you cut wet you can't see how the shape is going. Cutting dry allows you to see if you're doing it correctly."
To get more tips, follow Kristan Serafino at @serafinosays.