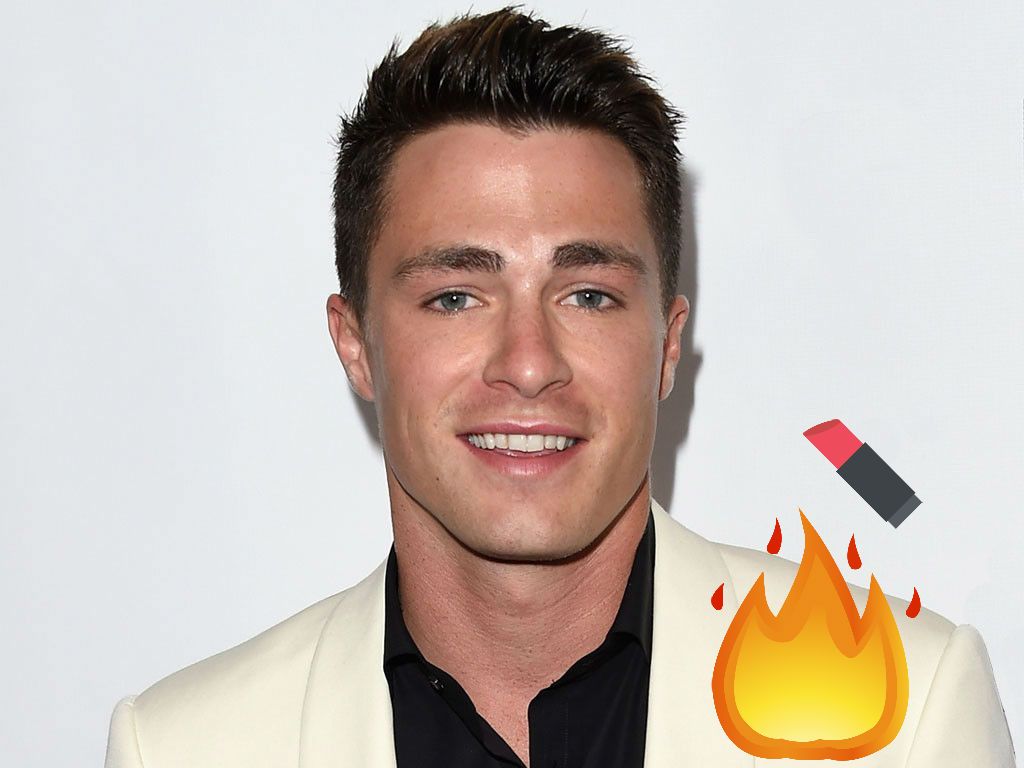 "This is a secret," says actor Colton Haynes, as our eyes widened and our jaws proceeded to drop.

He was telling us all about his one beauty hack. We met the 28-year old actor at New York Fashion Week: Men's at a kick-off celebration hosted by designer Todd Snyder. Colton had just celebrated an entire night of SAG Awards the night before and was in town from Los Angeles. After traveling so much, he found that his face felt and looked exhausted from all of that travel.
"People would be like, have you been traveling?" he said. "It was getting to a point that I was like, is it that obvious?"
That's when he pulled out two unexpected items from his coat pocket. The first, was Yves Saint Laurant's Touche Eclat concealer, arguably the best-selling product in its category for years. "It's what I swear by," he said. "I put it all under my eyes so it hides everything." The second? Original Chapstick. It wouldn't have been so crazy if he told us he used one for his under eyes and the other for his lips.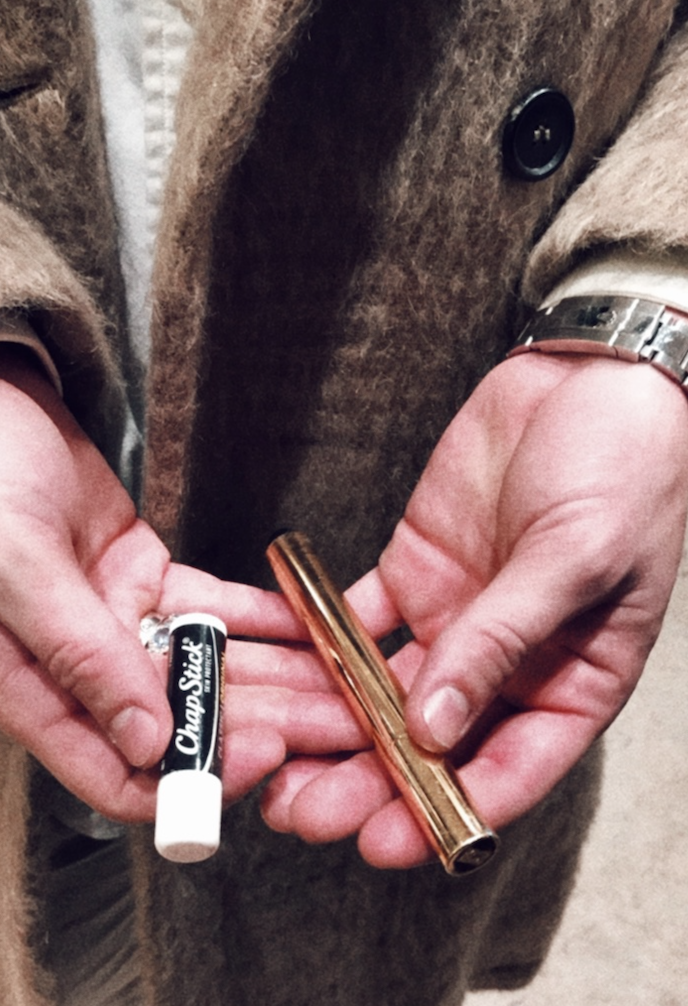 But then came this bombshell: "I use the chapstick first under my eyes then I put the concealer over," he said, excitedly. Wait, kind of like a primer? "Yeah, kind of like a primer." He informed us it keeps his color on, the Chapstick's sticky consistency grabbing hold of the concealer for dear life, while also hydrating his skin. Okay, Colton, we see you.
Taking a look at Colton's skin up close, we really couldn't say anything but that he looked great. Scratch that: flawless. It was actually very surprising that he even used any makeup on, a total beauty scam, if there ever was one. Who knew that Colton Haynes, actor and action hero, was also, well, a beauty god?