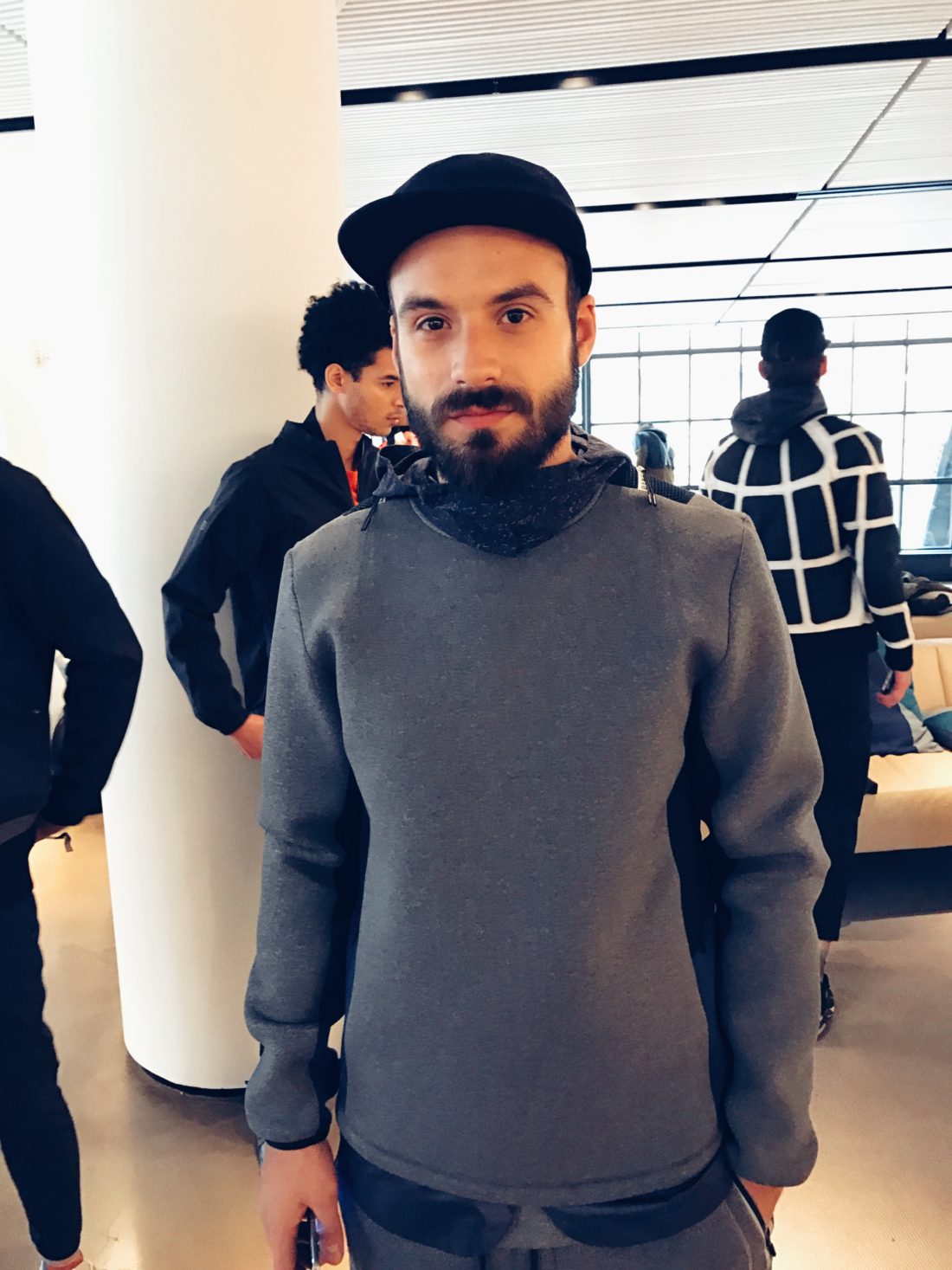 Konstantin Veltsi never thought he'd be modeling for New York Fashion Week, let alone be alive to witness the moment.
In fact, he was supposed to be dead by now. Seven years ago in Greece, the then 19-year old was involved in a car accident. Though he barely survived, unfortunately, his left leg did not. In a single moment, his leg was amputated.
"It was a moment where my mom and dad were devastated," he tells Very Good Light at the Dyne show at Samsung 837 studios, Tuesday. "I told myself that I'd be an example of what I am today but that my life could be better."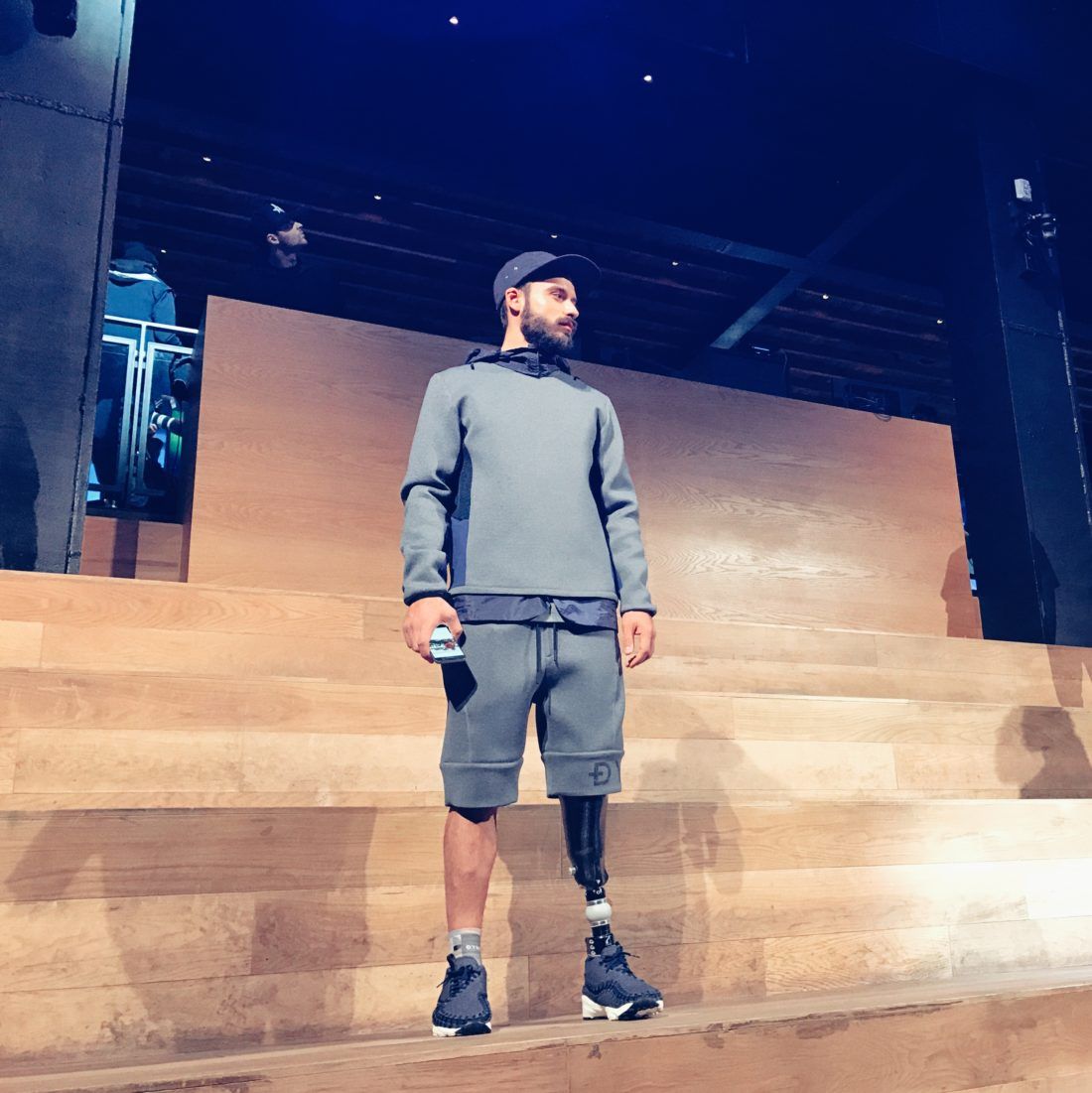 It's a moment for many that would be completely devastating. But for Konstantin, it was the opposite. It was a life-altering event, but one where he vowed to change for the better.
Before the accident, he was overweight and wasn't confident. "I wasn't an athlete at all, I never went to the gym." But his newfound mantra filled with positivity was the impetus for a healthier life. "It was a blessing in disguise, for sure."
It's working out and getting into shape that made Konstantin realize he was an elite athlete all along. After training for three years in track and field, he qualified for the Olympics in long jump. After competing in the games at Rio de Janeiro, he hopes to compete in 2020's Tokyo games.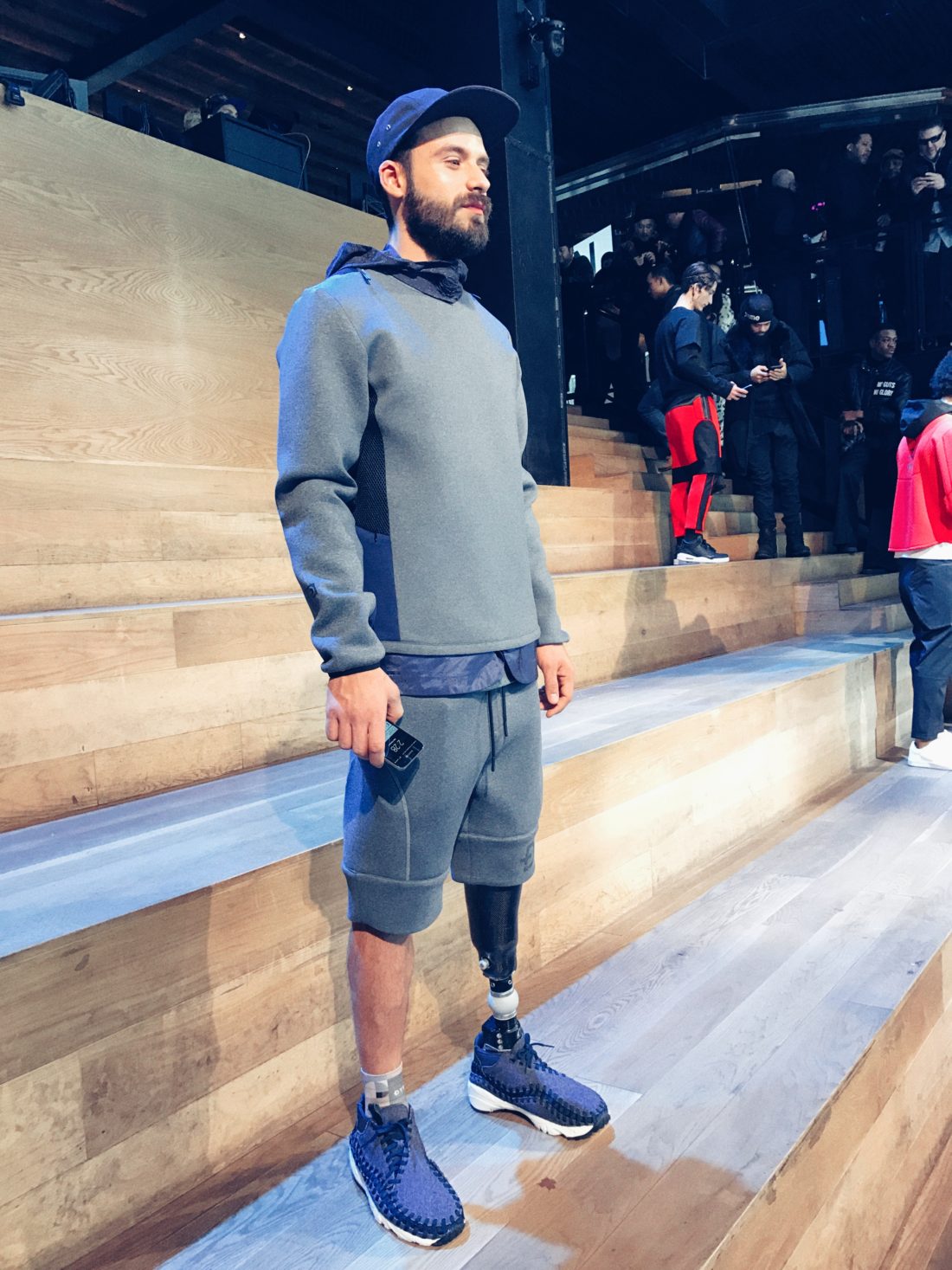 The biggest lesson from all of this? "Drive safe," he says. "Really. But I also found that you just have to be positive. You have to believe in yourself and not care what other people say. Just do what your heart says and confidence will shine through." True words.