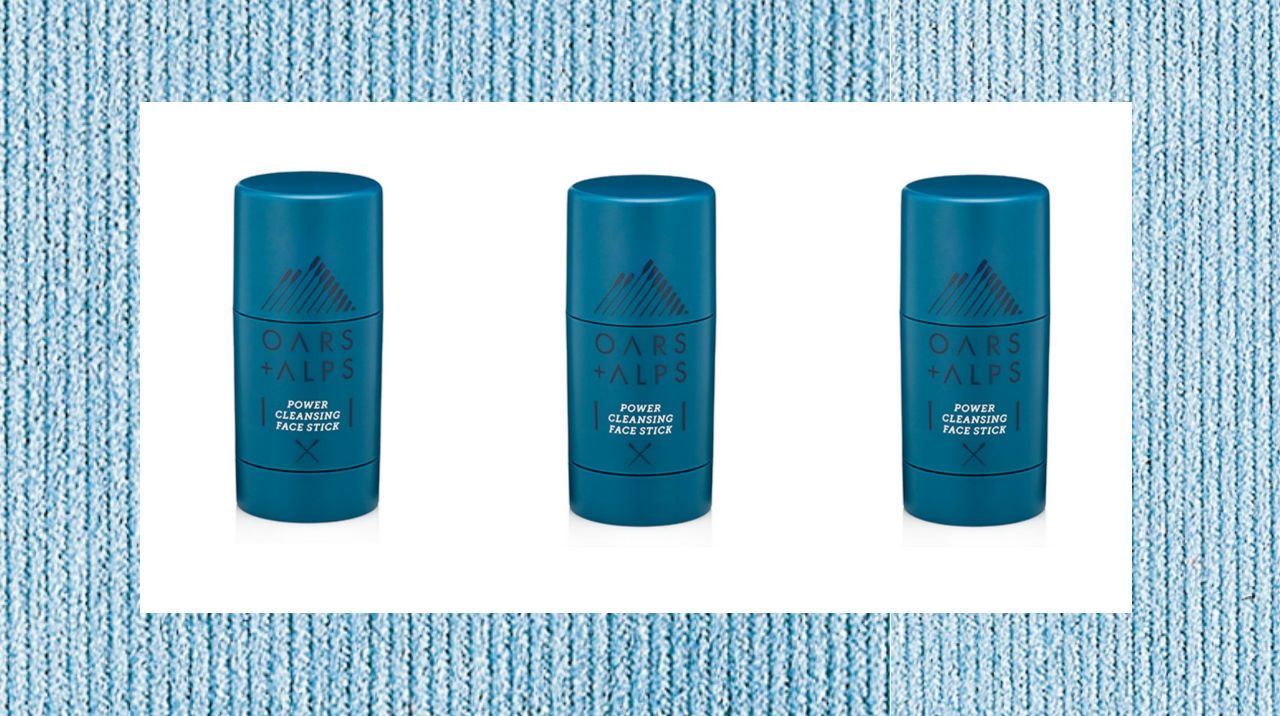 We use roll-ons, or sticks, for many a things in beauty.
There's deodorants for one, that glide on your underarms and other sweaty areas. Then, there are amazing roll-on under eye products, like those from the drugstore brand, Boots. Now, you can add cleansing sticks to the mix. That's right. Now the laziest of lazies who can't be bothered to squeeze product out of a tube, can use a cleansing stick simply by rubbing it all over one's face and then splashing it with water.
In line with every other women's brand that introduced cleansing sticks last year, from Boscia, Korea's own Su:M37 to Julep's Love Your Bare Face, comes the first ever for men. It's called the Power Cleansing Face Stick from the new brand, Oars and Alps, which launched in the latter part of last year.
The idea came from the two founders of the brand, Mia Saini and Laura Cox, both who lived abroad in Asia for years. Asian skincare, it turns out, was the inspiration for starting the line. But not how you'd expect it.
"Living in Asia also showed us how American men preferred simpler routines in their skincare habits compared to Asian men," says Mia. "Men in Asia have extensive, several-step processes in place to cleanse, tone and moisturize their skin. Men in the U.S. have a more straightforward approach and thus their products need to be more multi-functional." AKA most American men are totally about that no-fuss approach. Taking that into consideration, they then conducted two years of market research to find that the number one concern for men was finding TSA-friendly products. "Guys hated finding out if something was TSA-friendly," Mia says. They also didn't want spillage in their gym bags.
So was born the cleansing stick, one that's made up of charcoal exfoliants with anti-aging caribou moss that's supposed to keep the skin youthful. Taking this all into consideration, we totally tested the cleansing stick for a week.
Initial thoughts
Super clean, minimal design with a stick that resembled a mini deodorant stick. When you twist to open, the fragrance is fresh, clean and not overpowering at all. It's black, dry to touch, and feels a little grainy to touch, given it's supposed to exfoliate your face and goes for $14.
How you use
On a dry face, you apply the stick on your forehead, cheeks, nose and chin. You then activate it by getting your fingers wet and massaging the product in. Then you rinse. It took no longer than 30-seconds for us, which is pretty efficient, especially for the "athleisure-minded" customer base they're going for.
Verdict
Totally great for efficiency and time but we did feel like after using this every day for a week, it was a little drying. The exfoliation was also a little too abrasive on our face, so we found that we had to be extra careful and sensitive when rubbing all over every day.
Also, probably not best to exfoliate on the daily, any way, so it's probably not for everyday cleanser. This does defeat the point of being the only product you'd take on a business trip or a week-long vacation, as you wouldn't want to exfoliate every day.
Additionally, we didn't like how things got a little messy with the stick. After water inevitably mixed on the stick, product would be leftover on top of the product and would pile up in the twist cap. While that's not that big of a problem, it was something we noticed we had to wipe away with a paper towel.
That being said, we were impressed with how fast and novel the idea of a cleansing stick was. It was actually even exciting to cleanse in a different manner. If you've never used a cleansing stick, this one  is definitely a great option for a great exfoliator. It's also super easy to use and did save us time and energy in the morning.
TDLR;
-Excellent, clean fragrance.
-The stick is a good exfoliant, though a little abrasive. Shouldn't be used daily.
-Amazingly fast and efficient way to wash your face.
-The stick will pile up with goop if it mixes with water, which is inevitable. We felt that product was going to waste.
-Overall, we'd recommend you give it a try.
To get your own Oars + Alps cleansing stick, Buy it here for $14.