If Patrick Bateman was a real-life entity and living in 2017, what would he use?
We're not talking about tools for shanking someone. If the man known for his intense multiprocess skincare regimen that would make any Korean woman blush was alive and kicking it in today's age, would there be one brand he'd be adamant on using?
That's the basis for Bateman Skincare, a new skincare brand that made its debut in the latter part of 2016. For the young brand, the fictional character from the 1991 novel, American Psycho, and then subsequently the epic 2000 Hollywood adaptation portrayed by Christian Bale, was the impetus to create a skincare line for men.
"I had always been attracted by the clean aesthetic, attention to detail, interest for design, music and fitness that are part of the character," Michael Cohn, one of three founders from the brand, tells Very Good Light. "Our initial idea was to present his meticulous skincare routine by producing a current, natural and ethical line of products."
It makes sense that Patrick Bateman as a character is a symbol of male grooming. It was Bale's own portrayal, in fact, of a sociopath who'd peel off a face mask as he was peeling off a woman's own face, that thrust him into overnight stardom. Who could forget the now legendary scene where Bateman goes through this entire regimen, one that could definitely have slayed any of our Get Ready With Me features (and then probably have literally SLAYED us afterwards)?
The result was a brand that includes five main products. They include a Rose Hip & Seaweed Facial Cleanser; herbal toner; a daily hyaluronic moisturizing cream; a hyaluronic serum and a zinc and clay mask that can also be used as a cleanser. An exfoliator is coming out later this year, Michael says.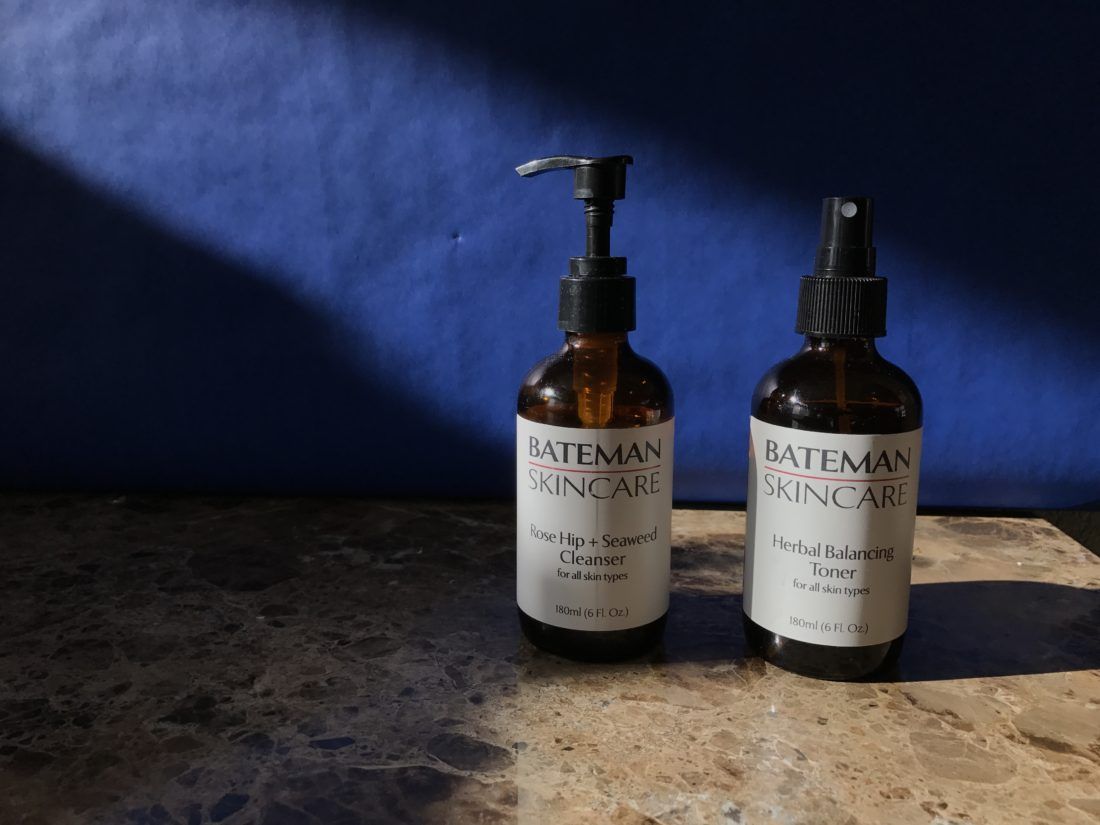 "There are a lot of skincare brands, despite having great success, [they] lack real character," he says. "They all play in a safe and clean environment, which we found to be monotonous."
Cohn seems to have taken that mantra and beat it on its head with the brand's marketing. In photos on its site, Bateman presents the products in an almost violent manner, each photo taken shattered containers. It's definitely compelling to look at and is a complete departure from the many clean, stark and sometimes boring art directions of men's brands out now. More so than the aesthetic, Michael and his partners want to spread the message of inclusivity with grooming.
"This has been a very difficult year for society but it has been the culmination of many years of injustice and inequality," he says. "We want to acknowledge that our society is flawed but we believe that change starts from within. We must strive to be better humans and use our voices and platforms in order to become better allies."
With our own testing (which consisted of the cleanser, toner and serum), we found that the regimen was a pleasant experience. The packaging, for one, felt premium. All made from glass, it had a hefty weight to it and felt very luxe.
Cleanser
When we tested the cleanser for two weeks, we were impressed with the beautiful and slightly feminine rose fragrance. No wonder, since its most active ingredient is rose hip seed oil, which supposedly has vitamins A, C, E and F, which help in creating a smooth, younger appearance. We were also really into its seaweed properties, since it's super hydrating, and unusual for many Western brands.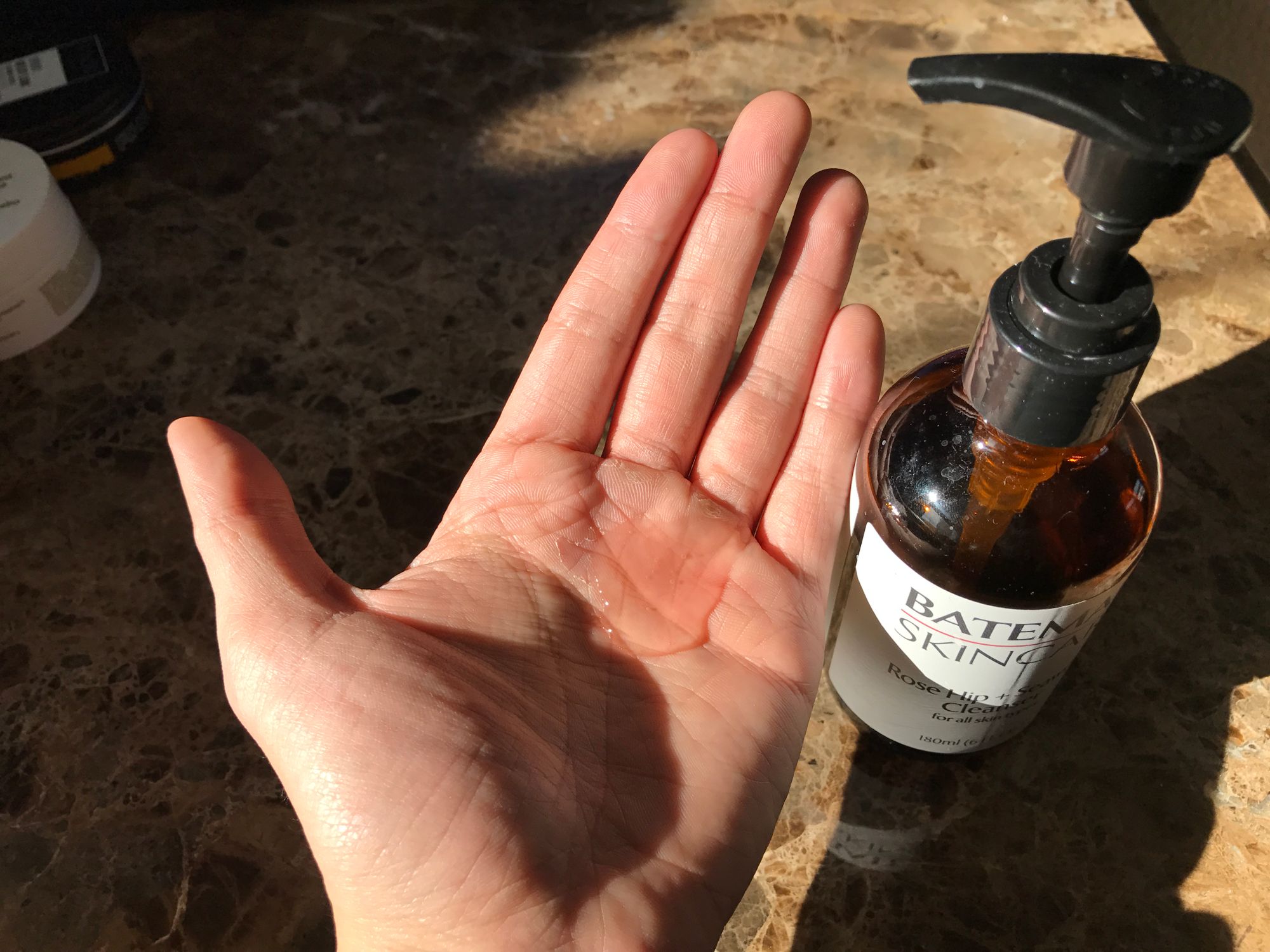 The cleanser wasn't overly foamy or soapy, so if that's essential to you for that super clean feel, you'll want to skip this one. Though, we must say that it was a very pleasant experience lathering up the cleanser into our hands and then purifying our face. We couldn't help but think how ironic it was that such a dainty cleanser could be so powerful. Then, we thought how perfect it was since the character Patrick, was dainty on the exterior but deadly inside. Very solid product and we found our face feeling hydrated after every wash. We even looked forward to washing our face with the product every morning and night. Totally using this as a new staple in our daily regimen. Buy Rose Hip + Seaweed Cleanser, $28.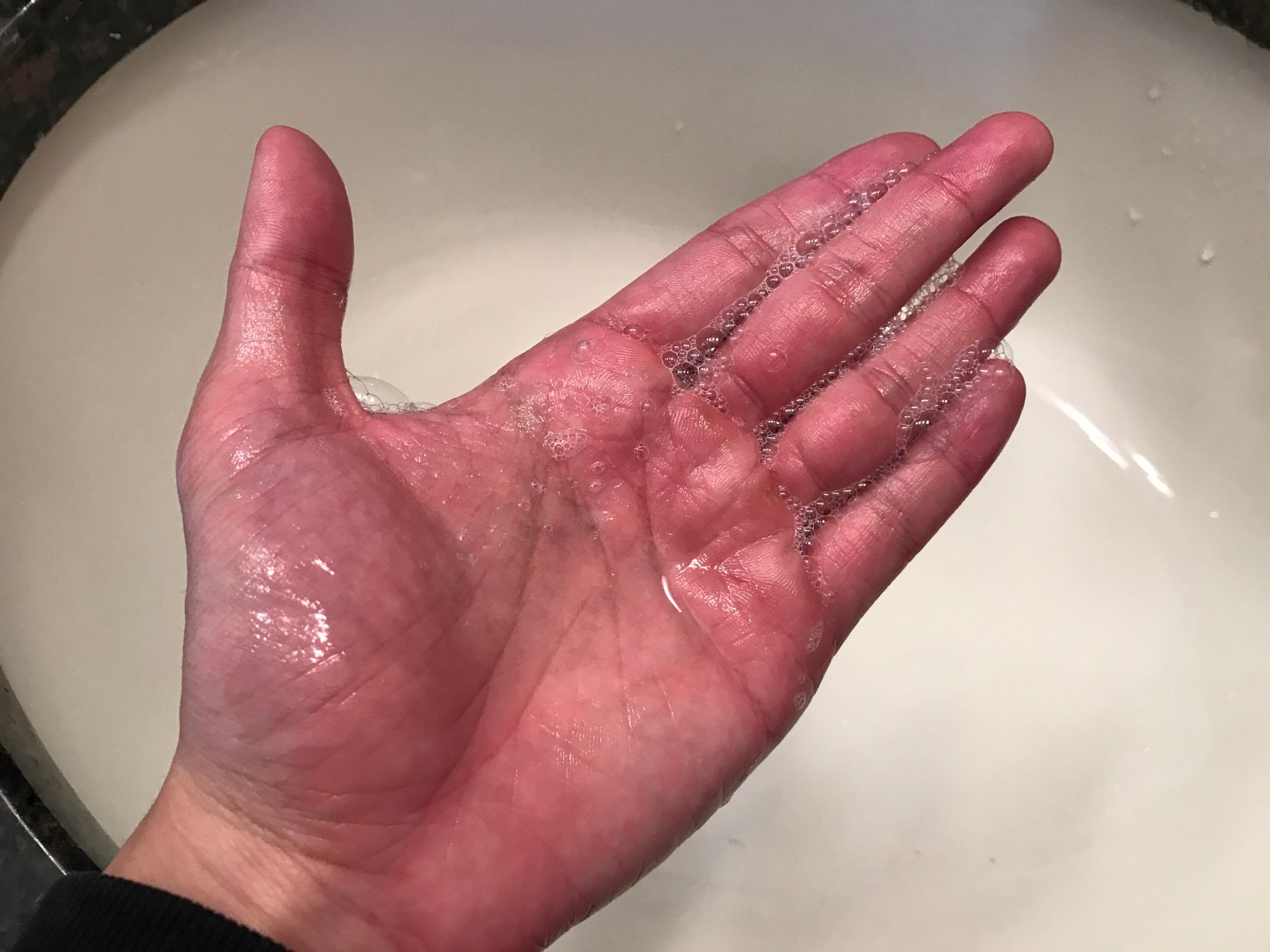 Toner
If there ever was a toner Patrick Bateman would use, it'd be a $600 bottle of Cle de Peau. Or something trendy like Dr. Jart+. Let's be real. But if there was a very affordable new alternative that was sent to him because of his terrifying social media following, it'd probably be from Bateman. The solid toner is alcohol-free (so it doesn't dry out the skin) with ingredients like witch hazel, lavender, licorice root that, mixed with water and hyaluronic acid, create a concoction that supposedly tightens your skin. I didn't necessarily feel that it tightened my skin per se, but did feel that it was cleansed. The spritzing property is extremely efficient that a light spray will spritz a lot of product all over your face. So close those eyes tightly – and your mouth. We accidentally had our mouth a little opened and the taste is like Robitussin. Lol. Buy Herbal Balancing Toner, $28.
Serum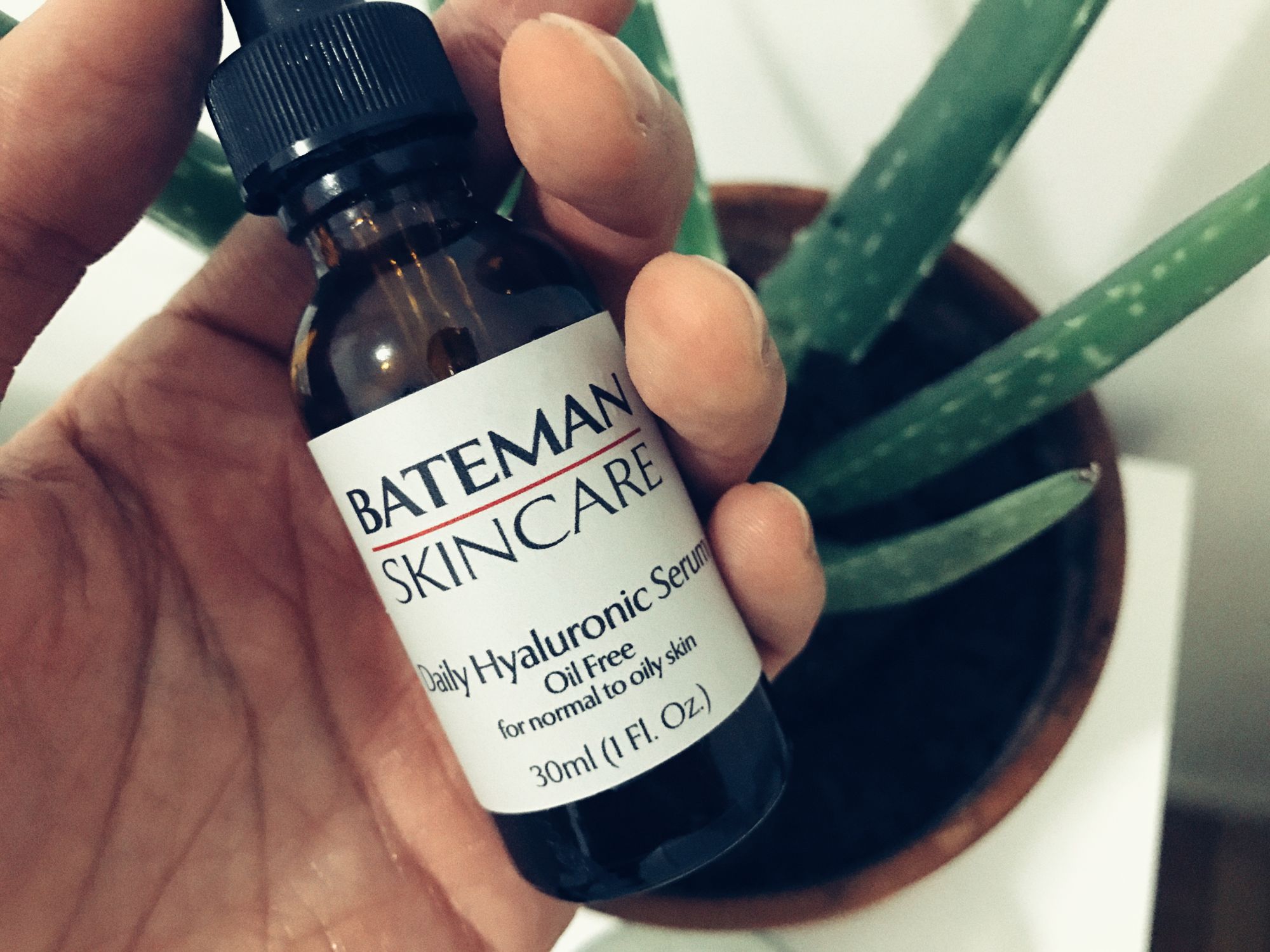 Stripping your skin too much from your harsh cleanser and toner? This serum claims to boost hydration in your face instantly. The hyaluronic acid properties along with seaweed extract work in tandem to add hydration into your skin. The serum isn't overly oily, which can be overbearing for a lot of people who have sensitive skin. But it is a bit slimy. If you're into rich, argan oils or those from Sunday Riley, this probably isn't for you. But if you're looking for oil-free products that seep right into the skin, this serum is a solid choice. Buy Daily Hyaluronic Serum, $33.