It seems like there are always so many unanswered questions.
What's the meaning of life? Why doesn't Carly Rae Jepsen receive the commercial success her album Emotion deserves? Why did Lauren turn down a free trip to Paris to spend time with Jason of all people on Earth? One of the questions that I never thought I'd get an answer for was why the hell I would need to incorporate a toner into my skincare routine. WHY.
I had briefly experimented with toner when my mom bought me the Proactiv three-step set from the mall as a teenager. I prayed that all of the products would work together like a magic spell and bestow upon me glowing, perfect skin. But sadly, they didn't work. And, most of all, I hated the harsh toner and its annoying effects on my face.
It hurt, it made me red and worst of all, I woke up only to find my acne was significantly worse. WTF!? If this was toner, I wanted nothing to do with it. The problem wasn't that all toners are ineffective, it's that the particular toner in that case wasn't effective for me.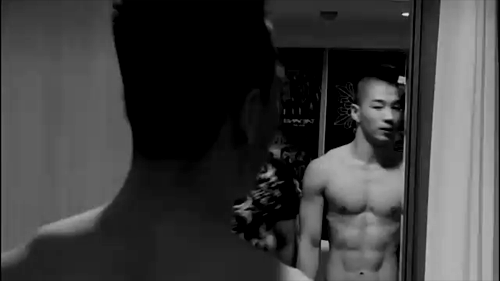 Toners serve to further cleanse the skin, acting as a step in the skincare routine that regulates and balances the skin's levels of oil production, shrinks the size of or aids in purifying the pores, and improve the face's clarity. It's something that I highly recommend you use if you aren't already!
They can serve many different purposes and are diverse as the reality show villains we love to hate. Whether it's for oily, porous skin or dry and flaky skin, there's one that you can incorporate to enhance your entire regimen. When picking, keep in mind the ingredients that go with each specific skin need.
Now back to me … I just needed the right toner to change my life, or my skin, basically the same thing. Thankfully, I did.
Dream Team
[aesop_image imgwidth="80%" img="/content/images/wp-content/uploads/2017/01/Snapseed-2.jpg" credit="(Photo by Louis Baragona/Very Good Light)" alt="Sunday Riley Bosica" align="center" lightbox="on" captionposition="left" revealfx="inplaceslow"]
Any questions I had about toners were answered by the dynamic toning duo of Sunday Riley's Martian Mattifying Melting Water-Gel Toner and Boscia's Balancing Facial Tonic. Alone, these two were exceptional. Together, they're totally the Zayn and Gigi of toner couples. Call this one Zigi. Perfection.
Sunday Riley
The Sunday Riley Toner is a mint green, gel toner with a soft, yogurt-like texture that clarifies and calms skin, exfoliating and cleaning it, while tightening pores and making the surface look matte without making it dry or scaly.
My first impression of the toner was extremely favorable. The packaging is gorgeous and I loved the applicator. A pump of toner is more than enough to use on the whole face and not only is it easily applied with the help of a cotton round, but it also smells amazing, with a fresh, sweet, minty, and natural scent.
I am always hesitant with something that is supposedly deep-cleaning and mattifying because this usually translates to irritating and drying. My skin has a red undertone, particularly on my face, so I worry that toners will only worsen the problem. I'm mainly oily, but I do have a small dry spot (between my brows) and I don't want anything to take it from matte to full on flaky.
This toner, with the help of its formula, which includes cucumber, witch hazel, and Manuka (a type of tea tree oil), left my face bright, matte, smooth, radiant, and without acne. It also noticeably decreased the size of my pores and very much helped with blackheads.
Boscia
I loved incorporating Boscia's Balancing Facial Tonic into my morning routine. For as regimented and clean as the Sunday Riley felt, Boscia's toner was the luxurious, relaxing addition to my growing list of skincare tasks.
This product is a spray and Boscia instructs users to simply close their eyes and do just that… Spray away! I was skeptical at first. How could a toner be a spray? This one isn't necessarily meant to provide as much of a squeaky clean "new layer of skin" feel, but instead to balance the skin's natural oils, to make sure everything is hydrated, and to soften and smoothen the skin's appearance.
Where the Sunday Riley Toner may have left me slightly dry or a little bit too matte, this aided in making sure my face felt evenly toned and as though it was all working together. It also really aided in decreasing excess oils while making me feel hydrated.
Unfortunately, without a toner that is rubbed into the skin more roughly, this one just doesn't feel quite as good. I spray it on my face when I feel a little too dry, but as of now I haven't been able to replicate the magic.
Anthony
[aesop_image imgwidth="80%" img="/content/images/wp-content/uploads/2017/01/IMG_2101.jpg" credit="(Photo by Louis Baragona/Very Good Light)" alt="Anthony" align="center" lightbox="on" captionposition="left" revealfx="inplaceslow"]
When I opened these, I was scared. The Anthony Purifying Astringent Pads practically smell medical, that's how overwhelming the scent is. If I had one major complaint about these that hasn't changed since I began toning with them, it's that the scent is way too much.
Beyond the con of the smell, these pads are a great toning product. Unlike gels or sprays, these tone with the help of saturated astringent pads. They're soaked in alcohol and witch hazel. Together, they immediately cool and calm skin when gently wiped directly onto the face.
For anyone who may immediately diminish these as drying or chemical, they also help retain essential oils with the ingredients of aloe and citrus-mint.
At first I was a little hesitant.. There was no way in hell that I was wiping these ultra manly, harsh strips onto my face. But after the better half of my toner power couple ran out, I was desperate. I don't regret it. These are great for anyone who struggles with irritable, acne-prone skin. I use these a few times a week, not the recommended a.m./p.m., and I find them really comforting when I'm having a breakout or when my skin isn't reacting well to natural agents (weather changes and the usual culprits).
Follow using a pad with the help of a good moisturizer and your skin will feel soft, clean, and smoothing, as though a pimple never happened.
[aesop_image imgwidth="80%" img="/content/images/wp-content/uploads/2017/01/Snapseed-3.jpg" credit="(Photo by Louis Baragona/Very Good Light)" alt="Anthony" align="center" lightbox="on" captionposition="left" revealfx="inplaceslow"]
There are so many different types of toners, each with specific and unique uses and applications. They're just like all of the universe's questions. Some are meant to be answered, and for that, we revert to Oprah's Life Class. While some come in the form of reunion episodes or Joel Osteen, others come in the form of toners. Some spritz, some are dabbed on a cotton pad. Whatever the case, the answer is clear for us all: Your face is meant to be cleansed in this life and the next.