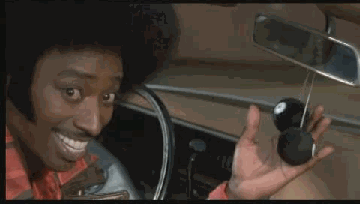 The Internet is completely shook after one 18-year old woman bravely (crazily? disgustingly? ingeniously??) used her boyfriend's own testicles as a beauty blender for her face.
In the NSFW video, Joanna Hines, a beauty enthusiast from Florida, takes her boyfriend, Damon Richards' testicles and dabs them on her forehead. The ballsack, which does resemble a squishy, spongey, $20 beauty blender, seems to be doing a superb job as Joanna's forehead is painted with foundation.
"This actually works really nice because it's warm," she says, giggling.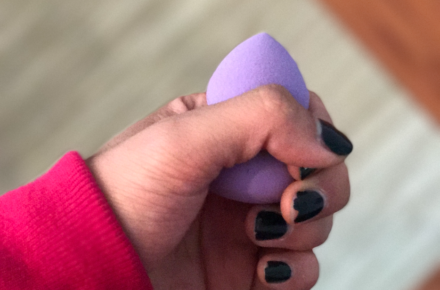 If you've wondered if you, too, can and should beat your face using your boyfriend's gonads, here's how. JK. Don't. Truly, do not do this. It's unsanitary, isn't the best blend for your head, and ewwww gross. Bye.
Instead, spend your night with the boy eating some balls. Cake balls, that is. Here's a delicious, no frills recipe from food.com that doesn't involve human ball-bacteria seeping into your pores. You can roll them, lick them, tease them, squeeze them and most importantly, eat them. So enjoy eating your balls!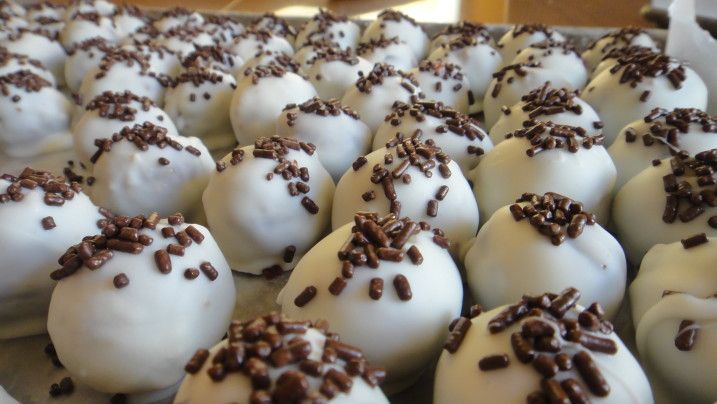 Cake Balls (makes 36)
What you'll need:
18
ounces lemon cake mix, any brand
3
eggs (or as called for by your cake mix)
1⁄3
cup oil (or as called for by your cake mix)
1 1⁄3
cups water (or as called for by your cake mix)
1
(15 ounce) containerready made lemon frosting, any brand
1
(20 ounce) package almond bark (vanilla confectioner's coating)
How to make those balls
Bake cake according to directions on package.
Let cool completely.
Crumble cake mix in large bowl and mix in container of icing.
Mix well (I find it is easiest to use hands).
Refrigerate for approximately 30 minutes or until it will hold together when rolled into a 2 inch ball.
In saucepan over low heat or double boiler, melt almond bark.
Roll cake mixture into 2 inch balls.
Dip balls in melted almond bark and set on waxed paper to dry.