Welcome to the 2022 Lightning Awards — Very Good Light's awards for the crème de la crème of beauty. We tested products fervently over this past year, taking careful note of the ones we would restock without hesitation. These products are the standouts, the ones we would easily and effortlessly recommend to a friend (like you!).
Best haircare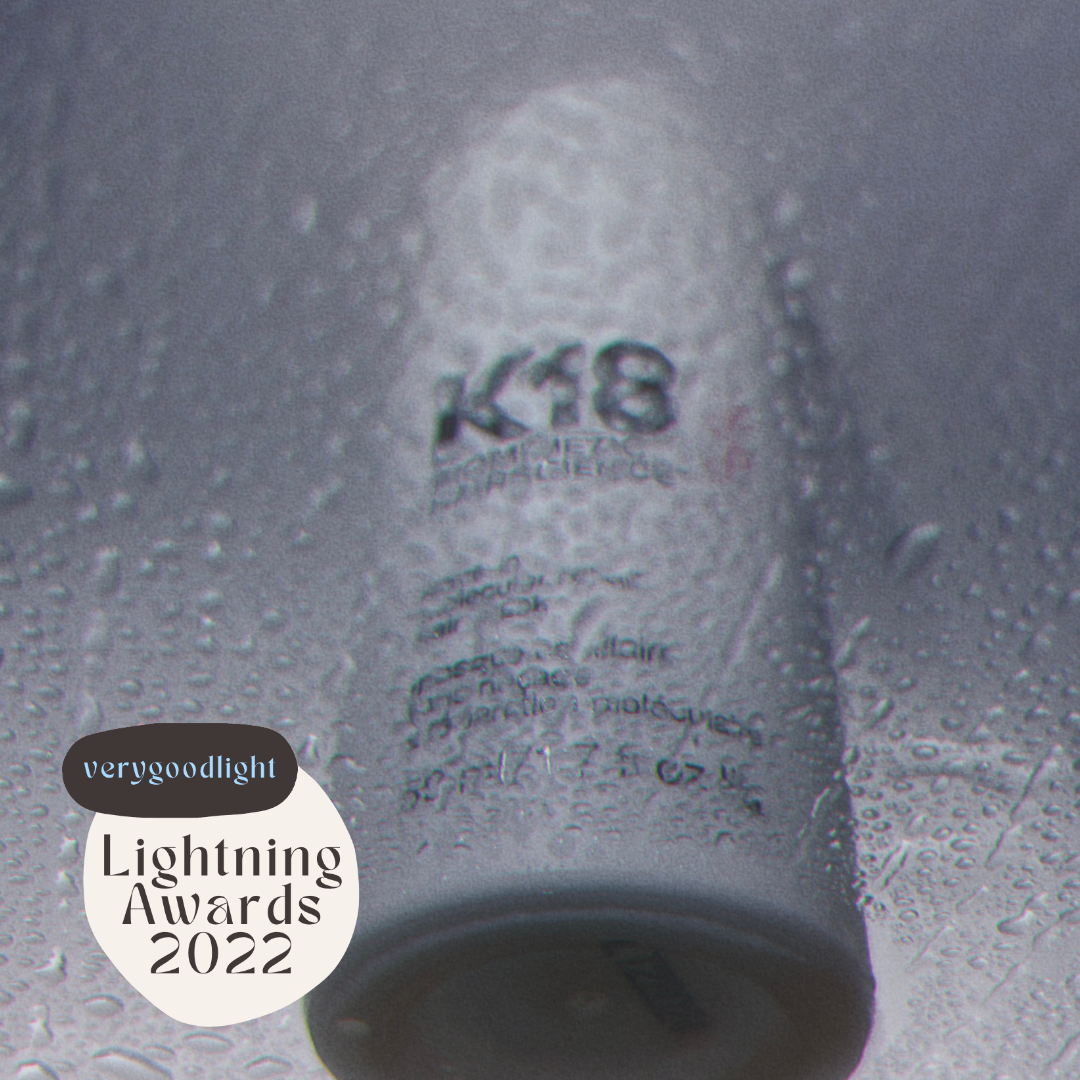 K18 created the new golden standard for hair repair: a serum you apply to clean hair and, after just four minutes, leaves you with hair that feels and acts like it's virgin. Those are tall claims, we know, but if Kim K can turn to this product when going platinum blonde in one sitting — just think of what it can do for folx like us.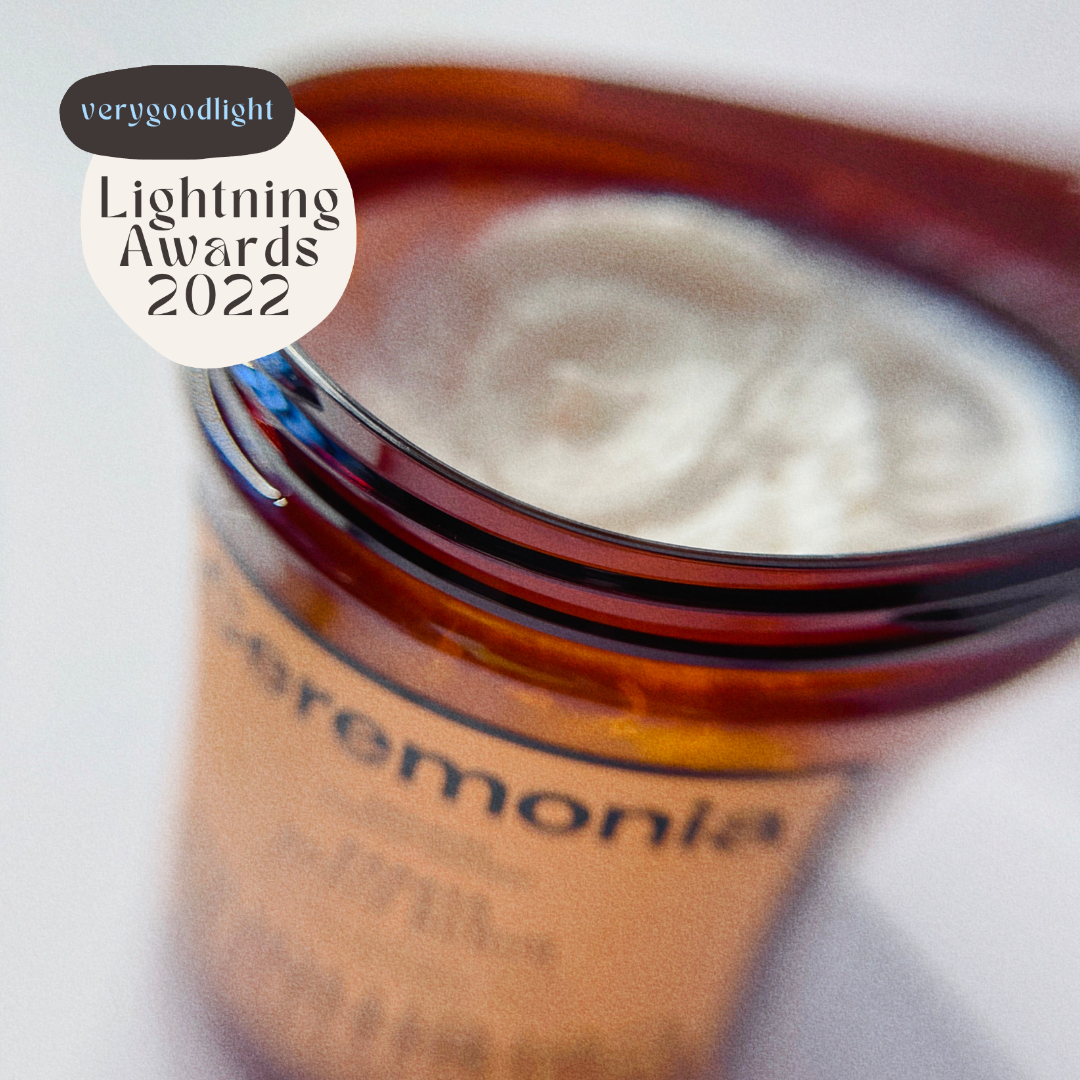 Latinx-owned Ceremonia makes wash day a little more inviting with this sumptuous formulation that does everything you want a scalp scrub to do (remove build-up, smell fantastic) and nothing you don't (weigh hair down, take forever to rinse out.) There's no hair health without scalp health, and the former is that much easier, thanks to Ceremonia.
Best for body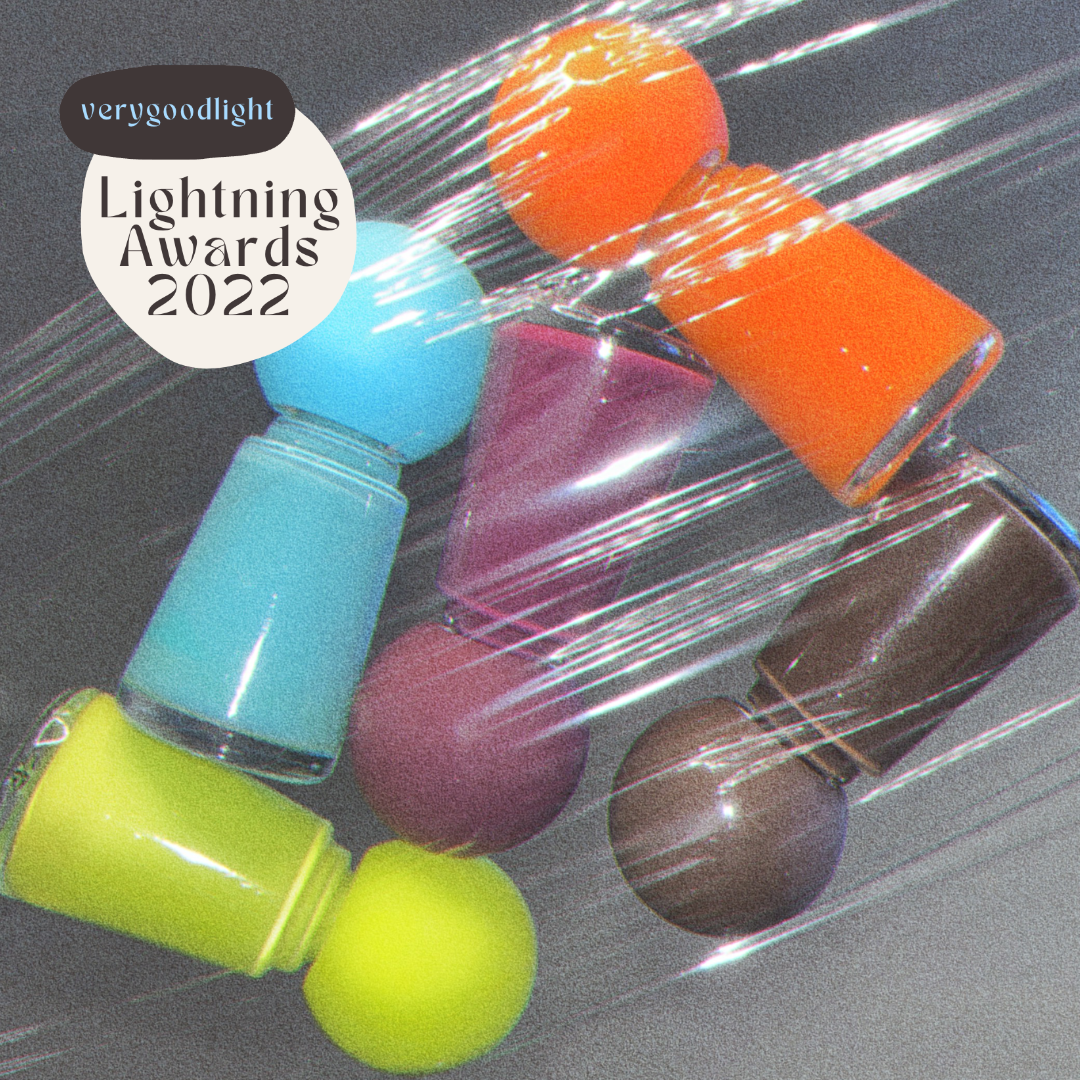 The fact that male manicures are even as commonplace as they are can be credited to showman Harry Styles. His cool, devil-may-care defiance of gender standards translates, 1 to 1, to his beauty brand Pleasing — one of my favorite brands of recent history. You can always count on unexpected colors, a beginner-friendly application, and packaging porn. Collect them all.

[Editor's note: The Marco Ribeiro set pictured above is currently sold out online but available at Pleasing Holiday stores in NYC, LA, and London.]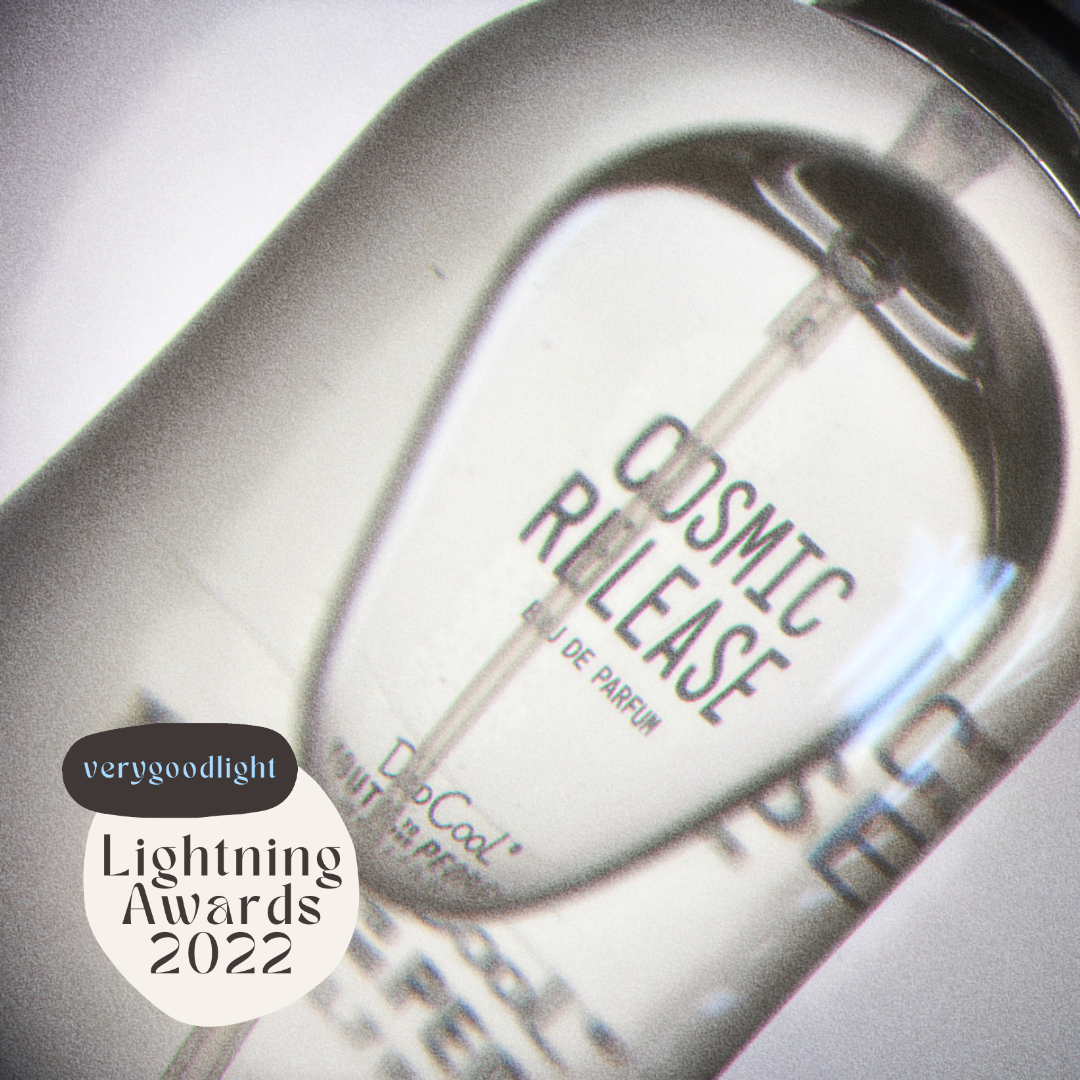 Published author and my boss, David Yi, pointed out that he think's this fragrance smells like another popular sandalwood scent — I can see where he's coming from. There's a note right at the base of of the eau de parfum, if you bury your nose in. But, in my defense, I think it's high time sandalwood was reclaimed. Reinvented. Kicked off a sheer-sided cliff and brought back to life. And this collaboration between punky fragrance house DedCool and one of the first cool-kid skincare brands, Youth to the People, joined forces to create a fragrance I personally think smells like fresh linens stored in a cedar chest. A compound of old and new. A contradiction — and a cozy one at that.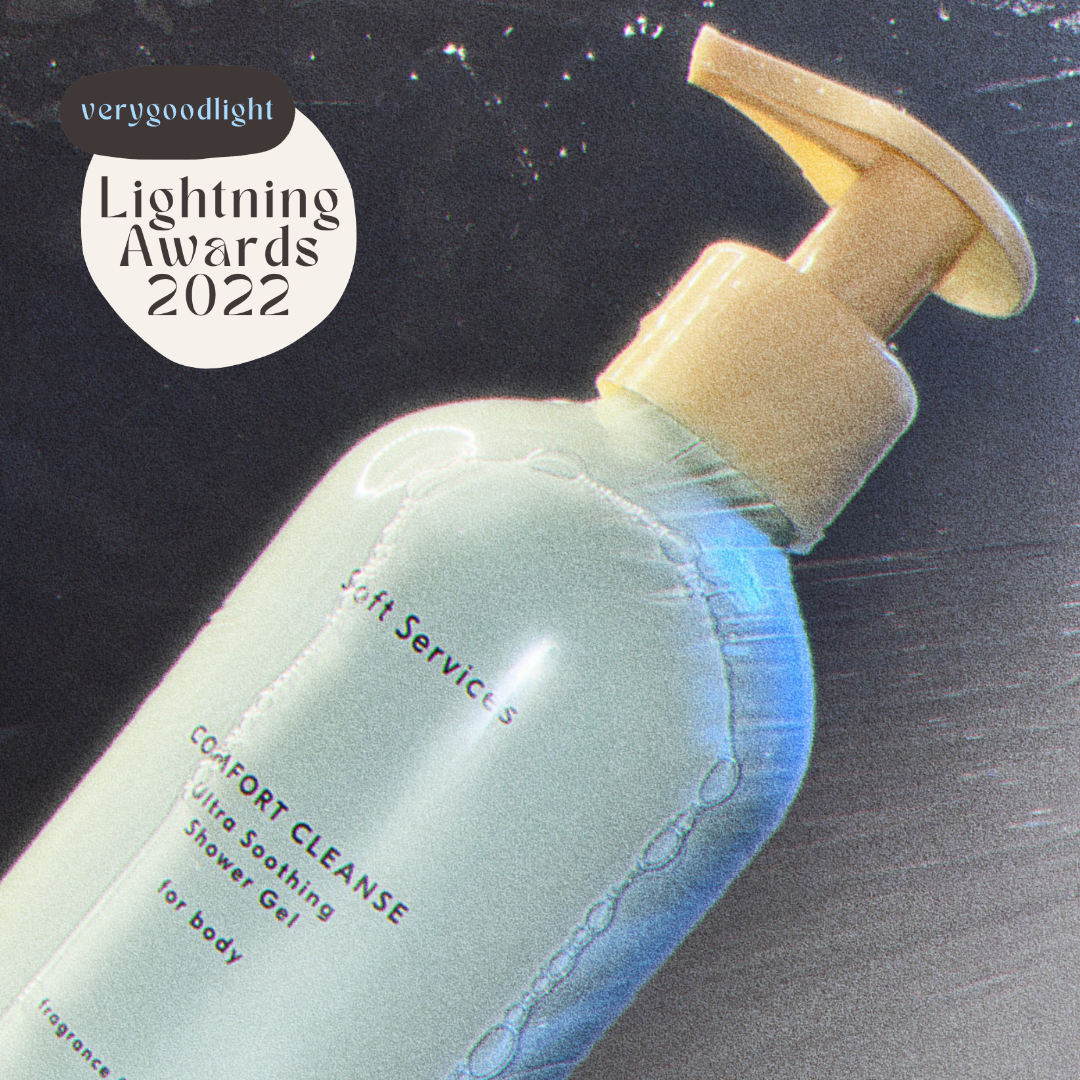 Depending on the part of the internet you're in, "3-in-1" can be a dirty word. I never thought I'd say this, but that's no longer the case. Comfort Cleanse is part cleanser, part shaving gel, and part moisturizer. It does it all three very well, too. Soft Services doesn't really care what you use this for — just so long as you walk away with gently cleansed, moisturized skin.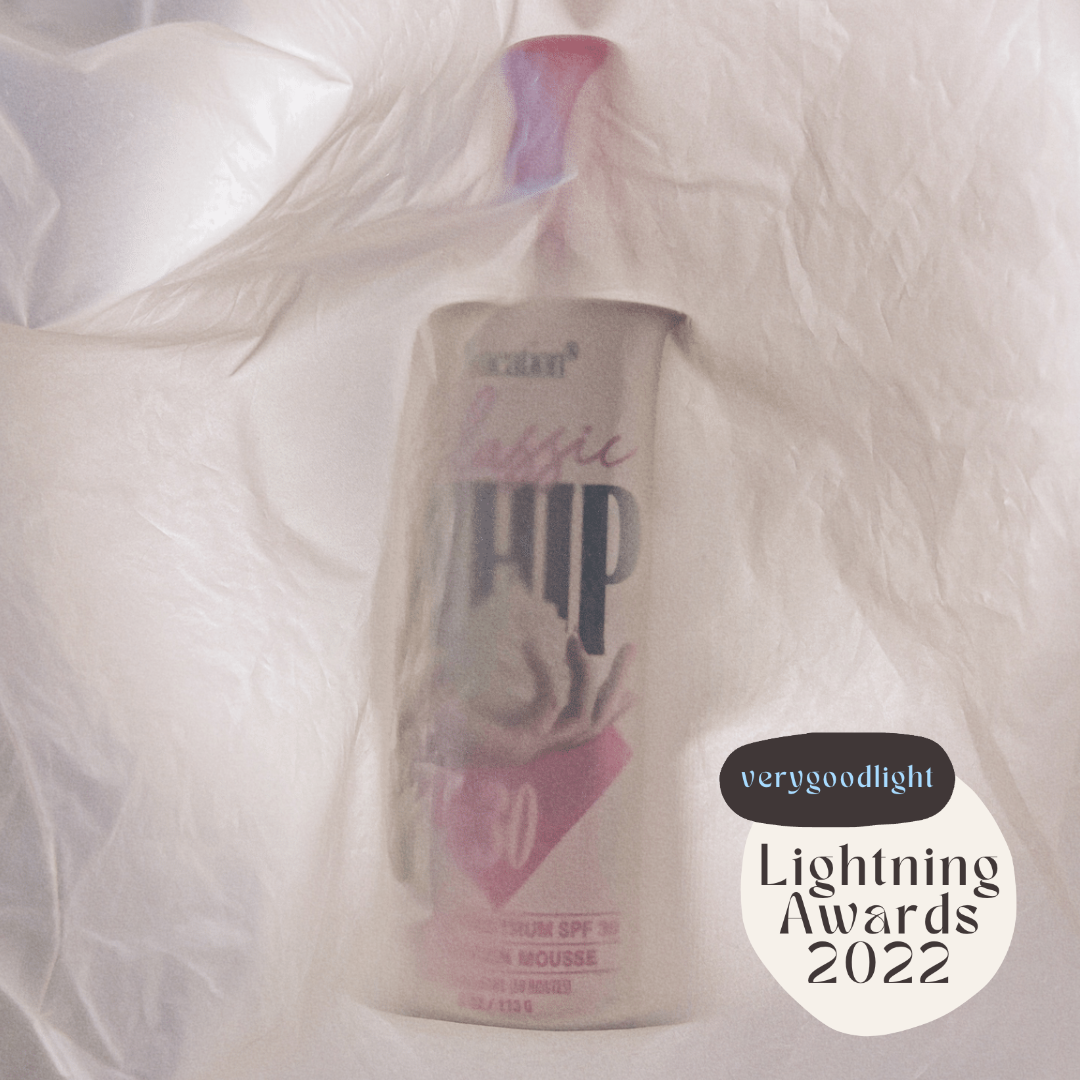 I can think of no other circumstance in which sunscreen reapplication seems more fun. This sunscreen comes bottled in a can that dispenses exactly like whipped cream. If that doesn't sell you on the experience of your SPF, the truly intoxicating signature Vacation scent of coconut, pineapple, "solar musk," and pool water will.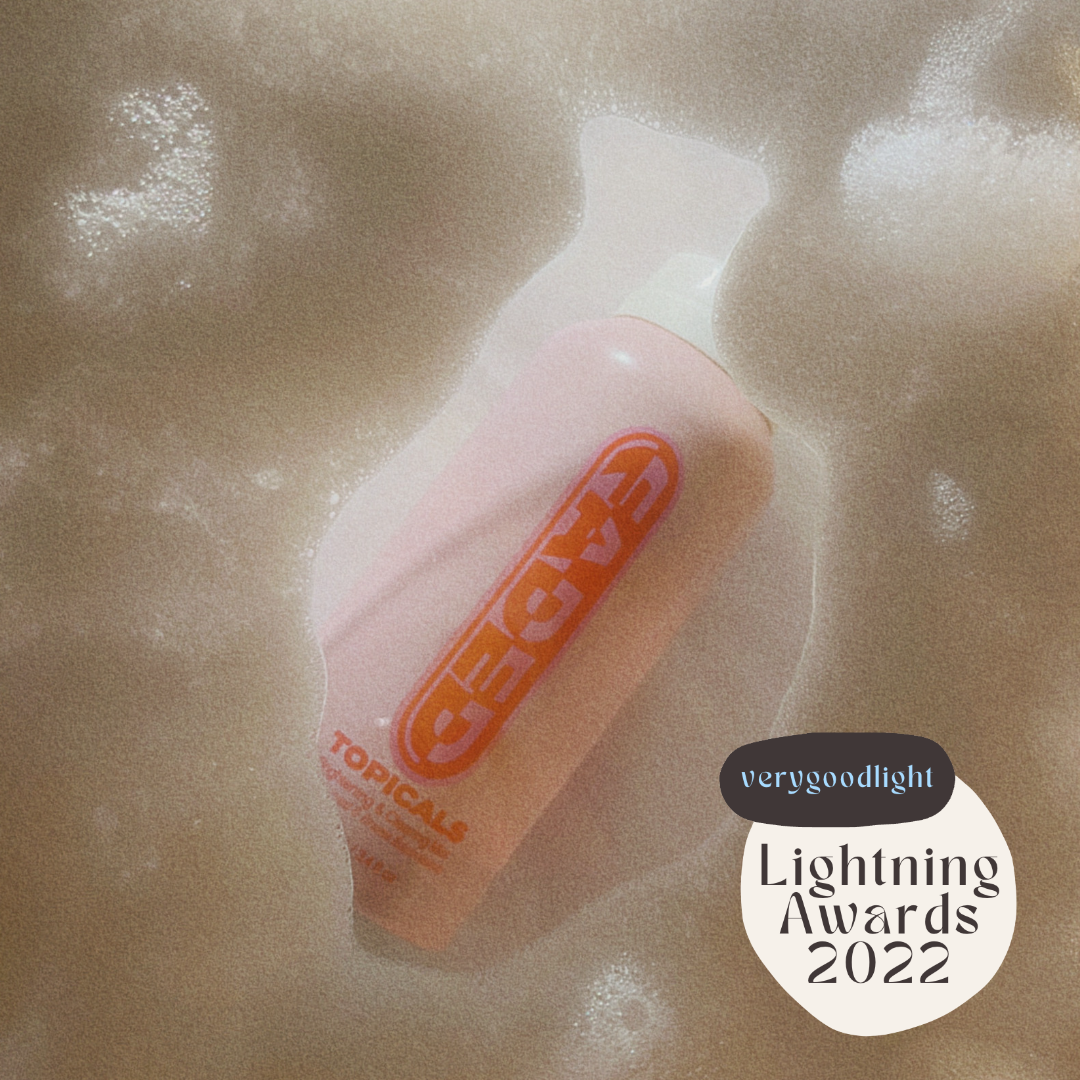 It's impressive when a product can offer a reliable solution so good that you stop worrying about the problem. Topicals accomplished just that with a spray that prevents bacne and fades the evidence that it was even there. They even went as far as making sure the bottle could spray from all angles for those hard-to-reach spots where zits just love making an appearance.