I can't help but feel like I was interrupting something important when Will Gao and I met up to talk.
He had just finished dining al fresco at an Italian restaurant in London with his friend and mentor, actor Rosalind Chao. I would categorize this as a "big deal," but he seemed laid-back about it all, even briefly introducing me to Rosalind. While his vernacular and general mannerisms were what I consider to be "very British," he carries himself like a good ol' Southern boy: polite, well-mannered, and comfortable in his skin. He speaks with an easy, congenial quality, sometimes peppered with an occasionally deadpan wit that would leave me fumbling for words. We spoke over a video call, but I could imagine his feet being kicked up on an ottoman or guitar amp had this interview been in person. If I was interrupting him, he was too polite to say so.
For our call, he had a dark button-down on with a patterned silk scarf tied raffishly around his neck. His hair — healthy and dark like a leather jacket — was parted down the center. I once read that Gen Z exclusively wears their hair in a middle part, so for this interview, I did the same for reasons I have yet to discuss with my therapist. I could not see what pants he was wearing.
Over the course of our hour-long conversation, we bounced around from topic to topic, with Will's internet connection intermittently cutting out. Being considerate as he is, he kept apologizing for his wifi "being crap." While it, in fact, was crap, it stayed intact long enough for me to hear about his startlingly fast rise to stardom.
"You won't catch me wearing sunglasses on the Tube."
It all started with music. He's classically trained in piano and cello. This led to him and his sister, Olivia Hardy, starting Wasia Project, a band that, in his own five words, creates "dream-pop bedroom-jazz-fusion." He explained that "Wasia" is a portmanteau for "white Asia." (We later explored this identity marker in length.)
"Music's such a big part of my life — in addition to my acting," he explains. "We're really happy with what we're making right now, and I'm looking forward to the journey we go on developing as songwriters and just artists in general."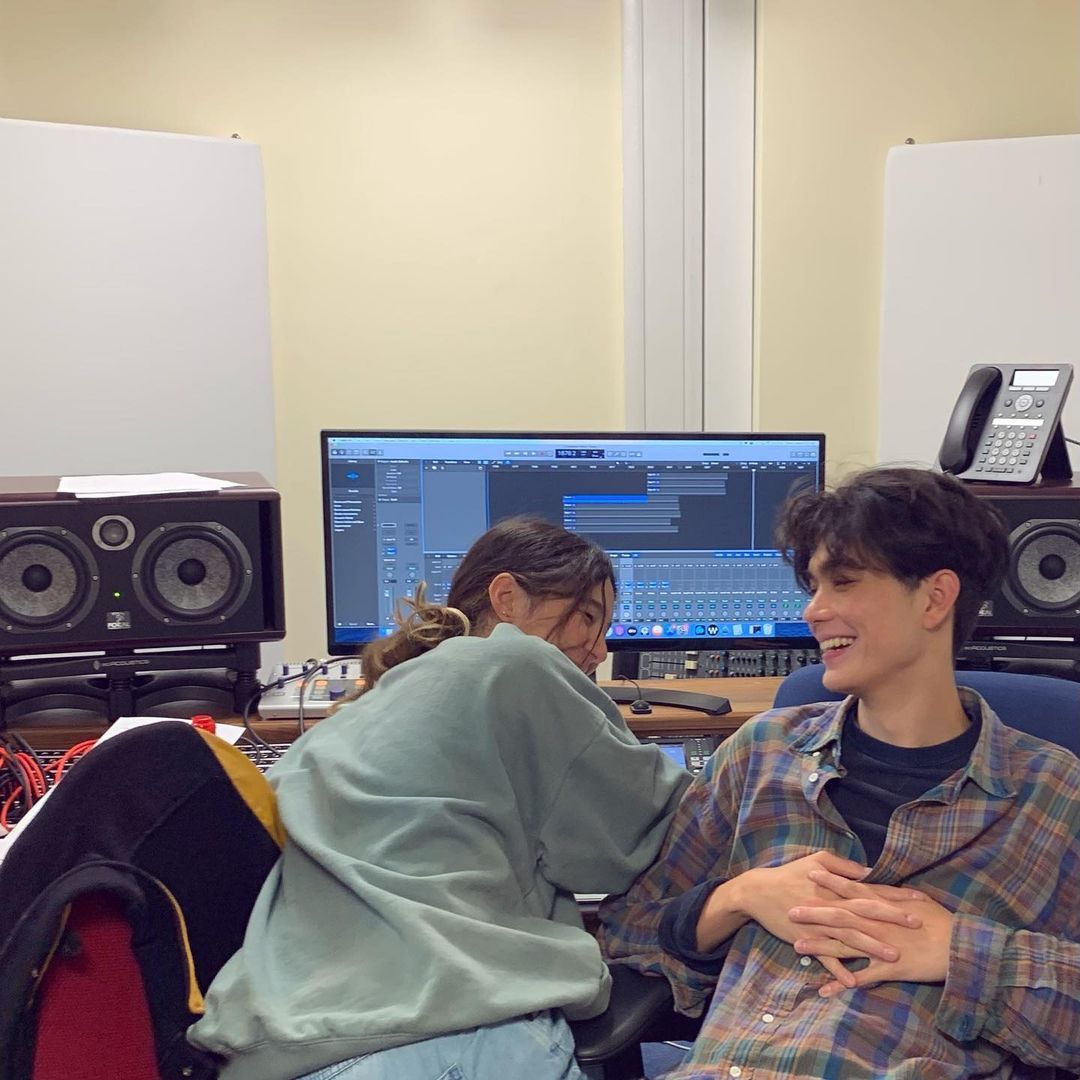 This love for music and performance would eventually inch him towards landing in the realm of acting. He grew up attending the theatre, pop concerts, and school plays. "I started in a boys' choir, and we did a lot of theatre and opera. I had a great time doing that with them." This planted the seeds that would eventually make it clear what he wanted to do, full-time: "Perform. Be on stage. Make great art with great people."
Which is precisely what he's doing now. On Netflix's Heartstopper, Will plays Tao Xu: the "token straight friend" alongside Joe Locke's Charlie and budding romantic interest of Yasmin Finney's Elle. Tao is of Chinese ancestry, mirroring Will's own Chinese and English background. He recounts, introspectively (and briefly, with a tinge of quiet guilt), that growing up, he felt more connected to his English side than his Chinese side. His experience was like many other minorities living in Western cultures, wishing to repress their diversity in favor of homogeneity: a defense mechanism, as it were.
"More recently, I started to resonate with my Chinese background and heritage. I've never been more proud to be half-Chinese."
I could barely blame him for his ethnic pride not coming easily to him. The film and television industry hasn't always been known for the best Asian representation. "I don't feel like I had many people to look up to. That's the sad truth, really. I never really thought I could do that career because I never saw anyone that looked like me on TV or film until quite recently." When he was 14, he saw the play The Great Wave, starring his mentor, Rosalind Chao. "It was literally the first time I saw an all-East Asian cast represented on the stage in an East Asian story. I was so overwhelmed by this. It was a big moment for me."
Now, Will acts as a totem for Asian folx looking to see themselves in the media. In the weeks following Heartstopper's debut, it reached Netflix's Top 10 charts in 54 countries — with a 100% score on Rotten Tomatoes. Will's presence in one of the most-watched shows on the most used streaming platform in the world is significant within itself. Tao isn't a punchline (like Sixteen Candles' Long Duk Dong) or caricature (like Mr. Yunioshi in Breakfast at Tiffany's).  He's headstrong and dogmatic. He's concerned with being a good friend and standing up for what's right. He's steely in the face of the schoolyard bully.
"That's actually something I talked to Alice [Oseman, the show's writer] about in rehearsal. It is an important thing. We're showing a character who is very strong — I'm not even that opinionated. I wish I was! — It's a big power move."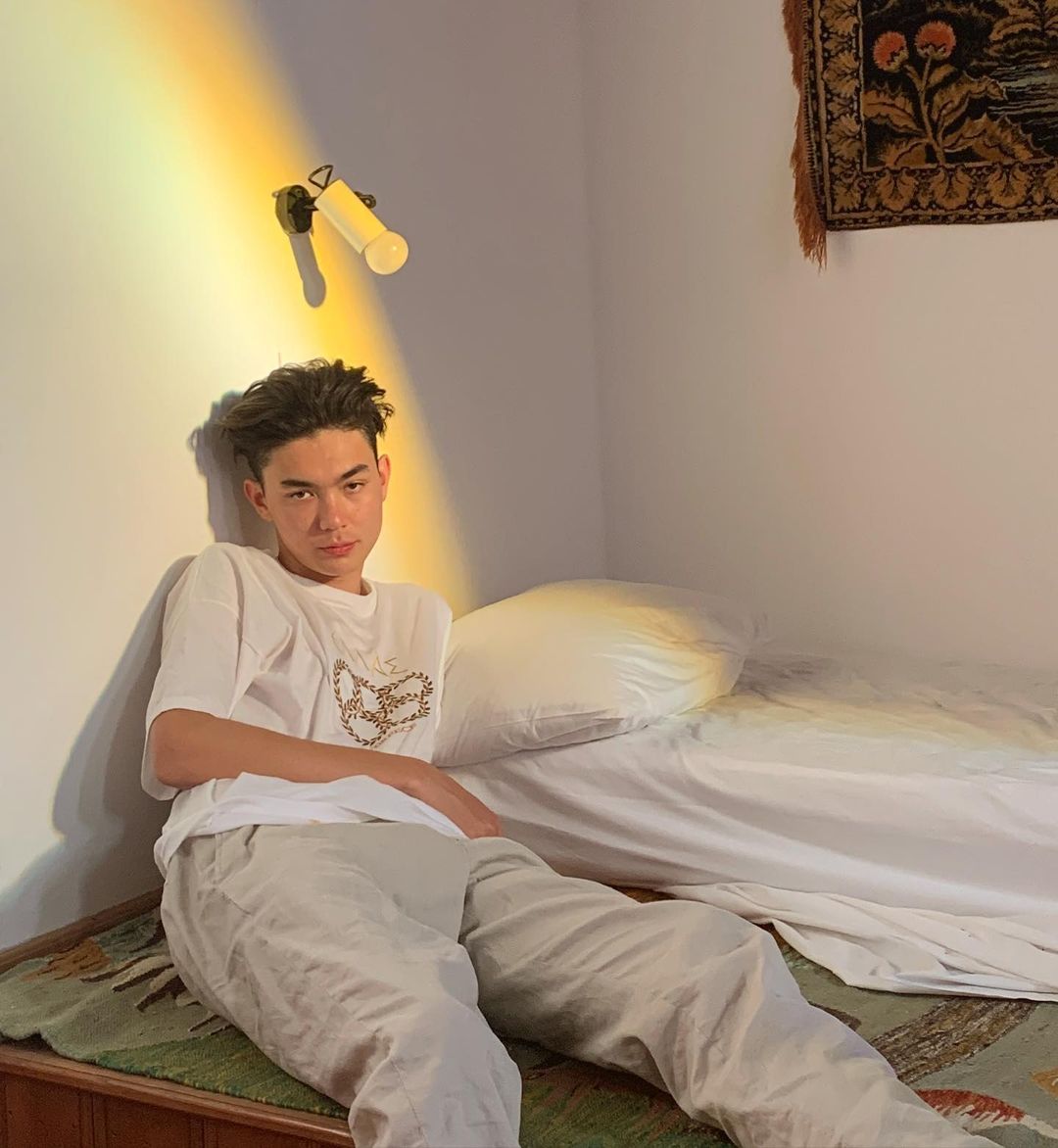 For Gen Z, representation is more than an afterthought. They're known for championing diversity in a way that it hasn't been seen before. Within the main cast of Heartstopper, there are gay, bisexual, trans, and aromantic/asexual (Issac, portrayed by Tobie Donovan, was written as aroace, according to Alice Oseman) characters. When I asked Will why diversity is so important to Gen Z, he searches carefully for his words. "We live in a time where there's a lot of hate, especially with social media. A lot of people feel unheard, unseen, and underrepresented. Social media is a catalyst for all these issues, and it's really important that we represent love and joy as we can because it drowns out all of the awful things happening."
Which, of course, includes the rise in anti-Asian violence. I ask how it affected him. "Asian hate has always been an issue. COVID only amplified it. In my day-to-day, we've all experienced it in some form or another." Alluding briefly to the microaggressions he and many Asian people often face,  "Even if it's a so-called 'joke.' Jokes are jokes, but it can get to the point where it makes you feel crap."

Will's impact has been noticed all over the world. "There's a big support in China. The fans in China and the Philippines feel represented, and that's cool that they can have someone to relate to." Pausing for a moment of humility, Will adds. "I'm just very grateful."
"There's no way to explain what the last four weeks have been like for me, let alone everyone else in the cast. It's crazy." Recently, he left a concert after being recognized by multiple fans. I asked him how he keeps a level head about all of these changes. "I think the only way to deal with it is to remember that at the end of the day you're living. You're human. I'm eating, I'm drinking my glass of water, my cup of tea," presumably gesturing to his surroundings. He continued,  "I'll take the bus. It's the little things that keep everything the same. That's the best thing that I've been finding. Keeping relaxed. I expected this, even though there was no way to expect this."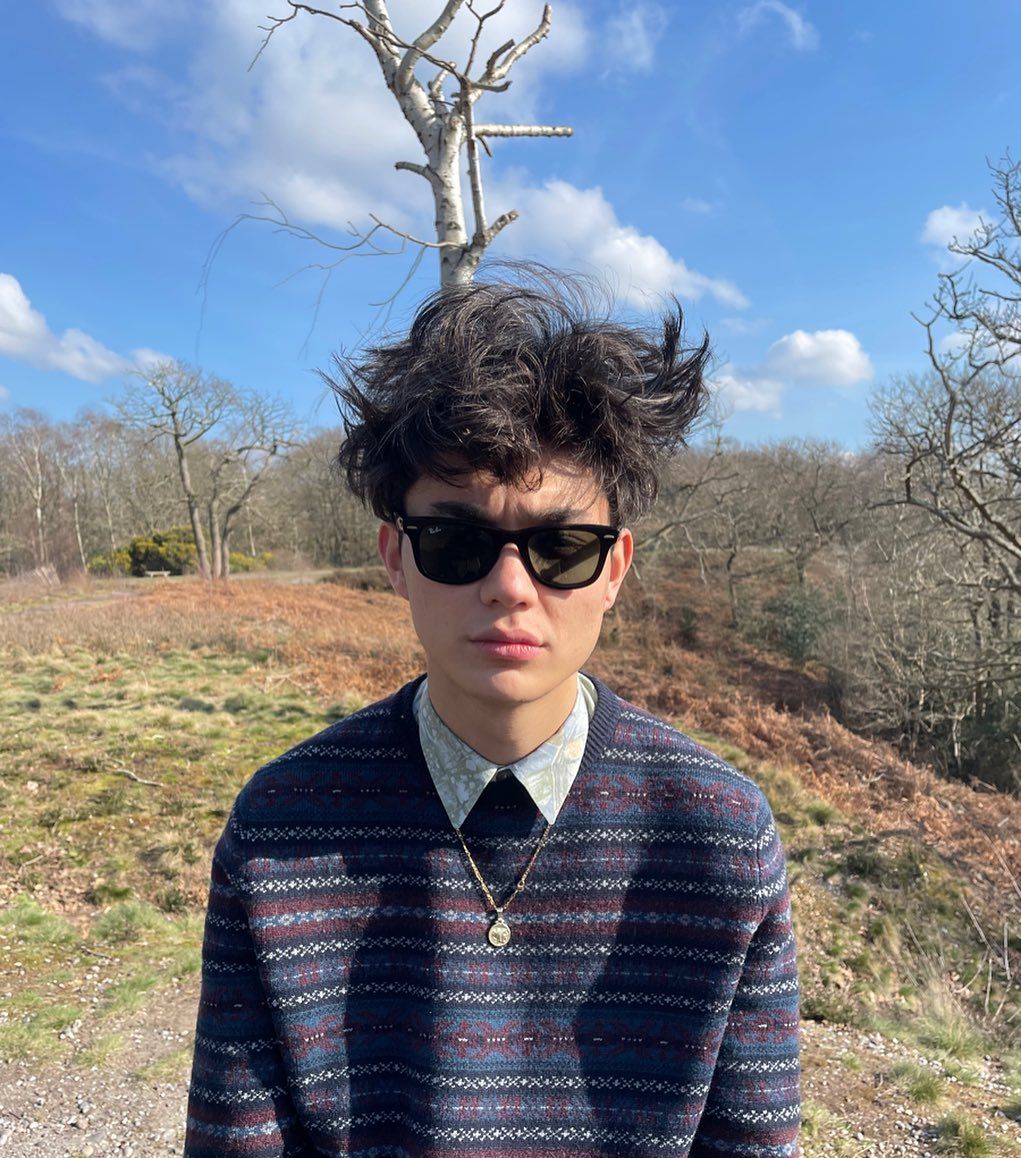 I ask him if he wears a baseball cap and sunglasses to walk around unnoticed, to which he replies, laughing. "You won't catch me wearing sunglasses on the Tube."
For the month following Heartstopper's launch, Will has averaged about 30K new Instagram followers a day — having him slowly but surely set for 2M followers sometime before Labor Day. (That's roughly the population of Houston, Texas.) I ask him if he still runs his own social media account. He does. He believes staunchly that his voice and opinion should be his and his alone. "I post much less these days — I keep my personal life as something that's very personal to me — but, I run my social media. If there are problems or opinions I want to voice, I'm not afraid to do that. It should come from me and no one else."
Ultimately, I can't help but notice that, despite his stratospheric rise to fame, Will seems very "normal." You'd never know by speaking to him that the show he stars in a show was signed for two more seasons. He resembles most other 19-year-olds, heading home for a night in and a glass of wine. [Editor's note: England's drinking age is 18.] He's obsessed-adjacent with his pets: a golden retriever "called Jesse" and a kitten named Rupert. He's still squeamish when it comes to seeing himself on screen. So much so that he's only watched Heartstopper once. ("I find it weird watching myself. I loved watching everyone else's scenes, though. They were really lovely. Watching Kit's and Olivia Coleman's scenes was really inspiring.")  Even mentioning starring in a show that features the likes of Stephen Fry and Oscar-winner Olivia Coleman hasn't seemed to faze him.
Maybe, for Will, his newfound stardom just hasn't completely settled in, yet.
"It will take time. I'm happy that's the main thing."
---
"I feel most confident when: I'm on stage."
On his favorite films: Pulp Fiction, Fantastic Mr. Fox, North by Northwest. "My favorite film of all time is called Nine Days. It changed my life. it talks about morality and chance. It's got one of my favorite actors, Benedict Wong. 'What if you had to audition to have the chance to live?' I fucking love the film."
What cologne he wears: Dior Sauvage
On what he stole from the Heartstopper set: "I stole a pair of socks. I think I stole a speaker. I stole lots of tea bags. Lots of green tea."
On horror films: "I'm very scared of them. I don't tend to go near them, but I would watch if someone really persuaded me!"
On what excites him most about season 2 of Heartstopper: "Tao and Elle's storyline. Seeing how their love blossoms."
On skincare: CeraVe. "Moisturize your face. Keep your skin healthy. Anything else, I don't really know. I just do it because I have to."
What he uses in his hair: water
"I never leave the house without my: clothes."
"I own way too many: ties."
"When I need to relax, I: play piano or sleep."
Interview has been edited for length and clarity.
Artwork by Or Gotham and photos courtesy of Will Gao.
---
READ MORE LIKE THIS