NoMBe may have been born in Germany, but he has always belonged to the world.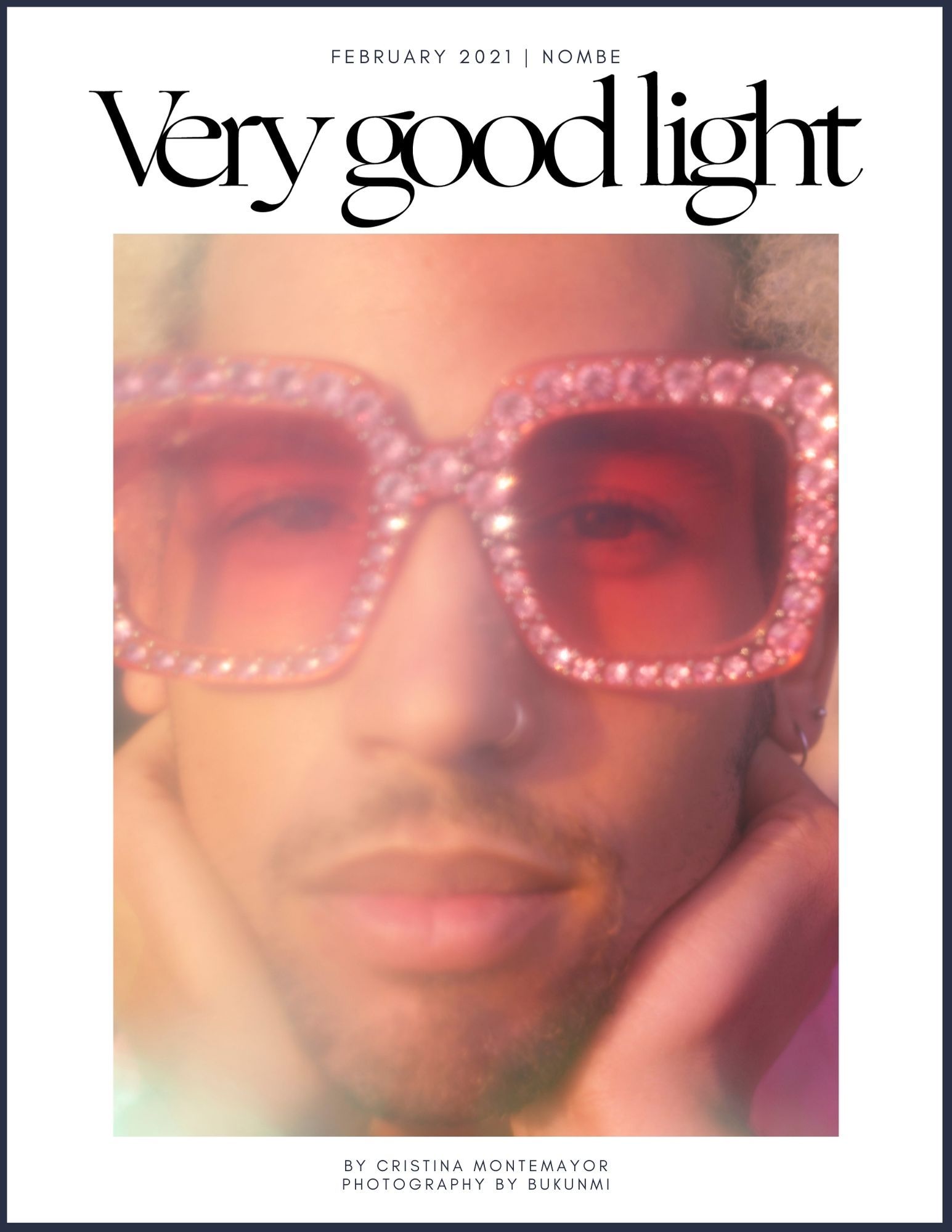 The triple-threat singer/songwriter/producer was born Noah McBeth to a German father and Black American mother. His parents divorced when he was young. He spent the rest of his childhood splitting time between the rural town of Heidelberg, Germany, where his dad worked in the music business, and Milan, Italy, where his mother worked as a model. He grew up in a multi-lingual household speaking English, German, and French. Somewhere along the way, he also picked up Spanish and some Italian. Right now, he's spending his free time learning Japanese.
"I love the childhood I had growing up in Germany, but I always was very cautious and conscientious that it is not the only home for me," says NoMBe "And that sort of forced me to find a home and everywhere I go."
NoMBe's ability to thrive in new environments and rely on inconsistency as the only constant variable is undoubtedly what's helped him find success in the turbulent music business – especially after a year like 2020. After his 18-track debut album, "They Might've Even Loved Me" was released in 2018 to critical acclaim, Pharrell took notice of the rising star and snatched up NoMBe's song "Can't Catch Me" as the theme for his self-directed HBO docu-series "Outpost."
Pre-COVID, NoMBe was sitting at the top of a roller coaster, waiting for the big drop. But then the ride—and our world—stalled. Last year squashed his plans for a US headlining tour and pushed back the release of his follow-up album – and that's not even the half of it.
When I catch up with him on a January afternoon, he's talking to me from Hawaii. He's been living on the island since he left Los Angeles in July following his own harrowing experience with police brutality during the Black Lives Matter protests in June. The move to Hawaii was an impulsive one that he says turned out to be the best decision in his life.
"I'm the happiest I've been in years," he tells me with a smile over Zoom. "I quit smoking immediately on arrival. I quit drinking. I'm working out, I'm swimming, I'm surfing, I'm doing all this stuff. I feel like it helped me grow up a lot being here."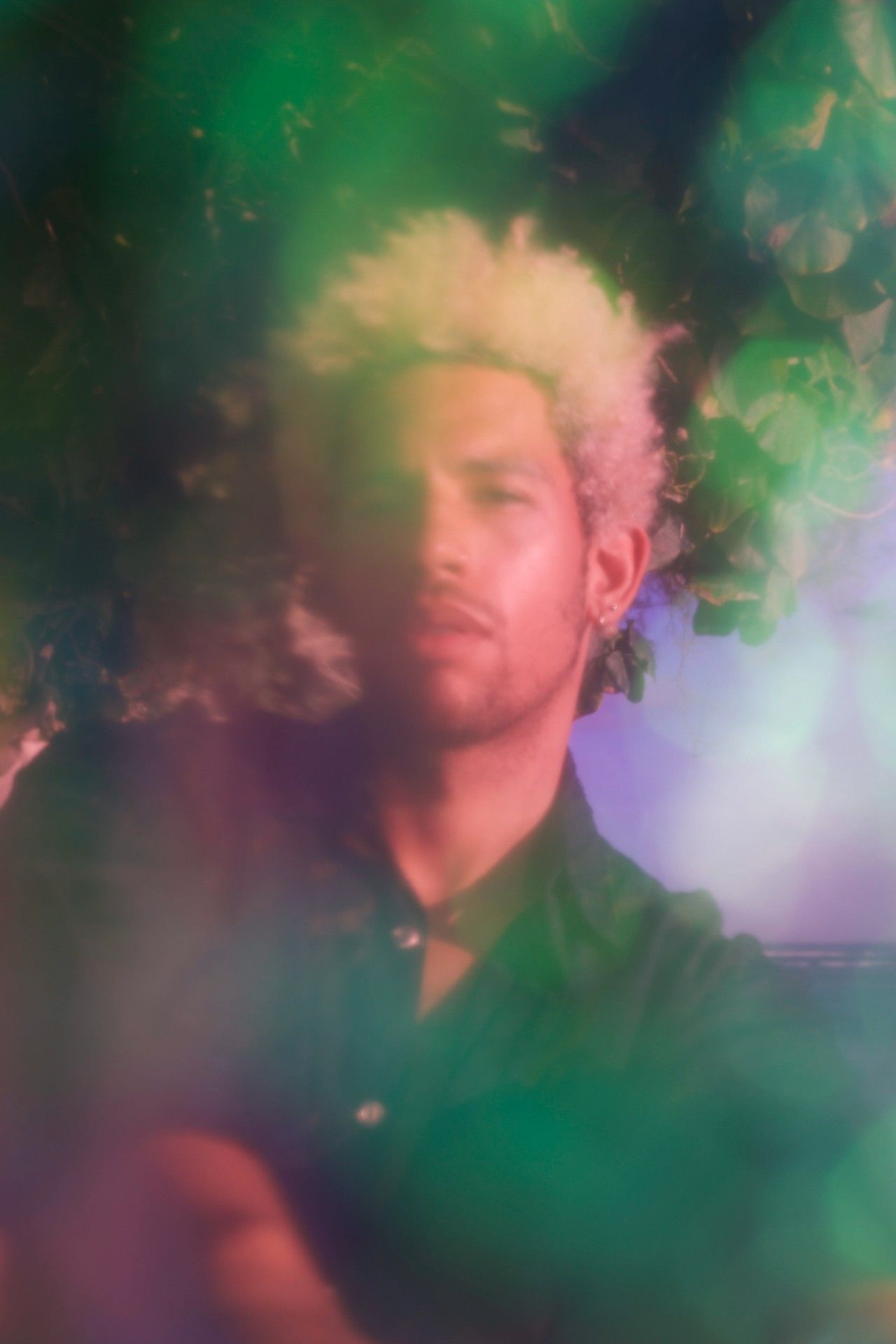 Growing up biracial in a rural German community with no Black role models forced NoMBe to come to terms with his identity at a young age. Luckily for him, NoMBe's mom was a working model living and working in Milan. He always knew her and saw her as beautiful from a young age, and as her son, he knew he was too.
"When I was a kid, I didn't think of myself as Black, and once I realized I was, I was never self-deprecating," says NoMBe. "I was always angry at other kids because I knew I was beautiful and they didn't see it, and that was frustrating to me."
NoMBe was the only Black kid not only in his class, but also in his town of Heidelberg. German kids who idolized American music and culture enforced a stereotypical archetype of what they believe a Black American kid should look and sound like on a young NoMBe. On the other end of the spectrum, he recalls the struggle of being othered by his own Black family in the states for being "not Black enough."
"I learned about colorism when I was in America," says NoMBe. "I realized I'm not just a Black dude to other Black kids. That was actually very upsetting to me."
It's a struggle that will feel familiar to anyone who's biracial. It's feeling like you don't belong in any circle while also wielding the power and privilege to maneuver spaces in a more acceptable manner, but without ever really being accepted. It's a false compromise that leaves biracial individuals feeling not like they're both and neither.
NoMBe's father recognized the responsibility that came with raising a biracial son. He's always been proactive in helping minorities and marginalized people not out of some misguided guilt, but as NoMBe will explain it, because it's the right thing to do.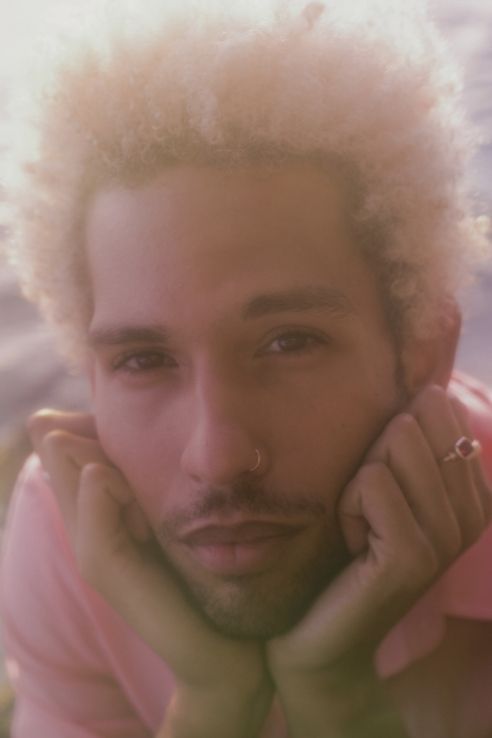 "He's a very authentic character," NoMBe says of his father. "There are a lot of phony allies who don't want to come to terms with their racist actions. They might understand that it is socially unacceptable to be racist, but they would never date a person of color. I don't know if it makes them racist, but it makes them complicit and inauthentic."
NoMBe's wandering childhood exposed him to the prejudices and injustices of the world at an early age, but it also gave him a wise perspective well beyond his years. He has seen firsthand that systemic cultural change does not come easily – not just in America, but in the rest of the world as well.
"People don't change shit out of the goodness of their hearts," he says. "That's the one reason why I say it's okay to protest and riot, because that's the only way we get things. It's been like that for hundreds of years. When people come around, you don't get a medal for that."
The police brutality that defined 2020 felt incredibly up close and personal for NoMBe. Shortly before George Floyd was murdered on May 25, 2020, he was held at gunpoint by the police in Los Angeles. The experience was traumatic, to say the least, and NoMBe briefly considered suing the LAPD. But he let it go, opting instead for therapy, the outpouring of support he received on social media, and the impromptu move to Hawaii have helped him find peace in the months that followed. In this journey of self-healing, he's even been able to find empathy for the perpetrators of his crime while acknowledging that there's still room for growth.
"I'm a realist about what is broken about our society, and it's hard to be optimistic when you don't see certain changes not happening or not happening quick enough," says NoMBe. "We have to be very eager on raising sane members of society. On a surface level, you can blame cops, but these are broken people. These are people with PTSD and just spiritually low vibrational people. That is 90% not their fault."
"I think it's what's wrong with the world," he continues. "I really think that generational trauma is passed down and is hard to break through. The abused becomes the abuser. Our bodies are very beautifully designed, and the world is very beautifully designed, and when you tamper with that, that is where our problems come from. It's very biological and chemical. And that's important shit to talk about."
In Hawaii, NoMBe's been able to reset, slow down, and see things clearly for the first time. A year later, living in a new place with this new perspective, he's finally ready to put out the album he's been sitting on for the last year. Coming out in April, the album is called "Chromatopia," which is a reference to color theory.
NoMBe is in an open relationship, and the album reflects on the idea that if gender and sexuality are on a spectrum, why can't love be, too?
"I want to touch on the idea that love is a spectrum. You can customize your relationship to be anything you want," says NoMBe. "The album is half my personal story and has a wider message, which is that I believe that everything is on a color spectrum."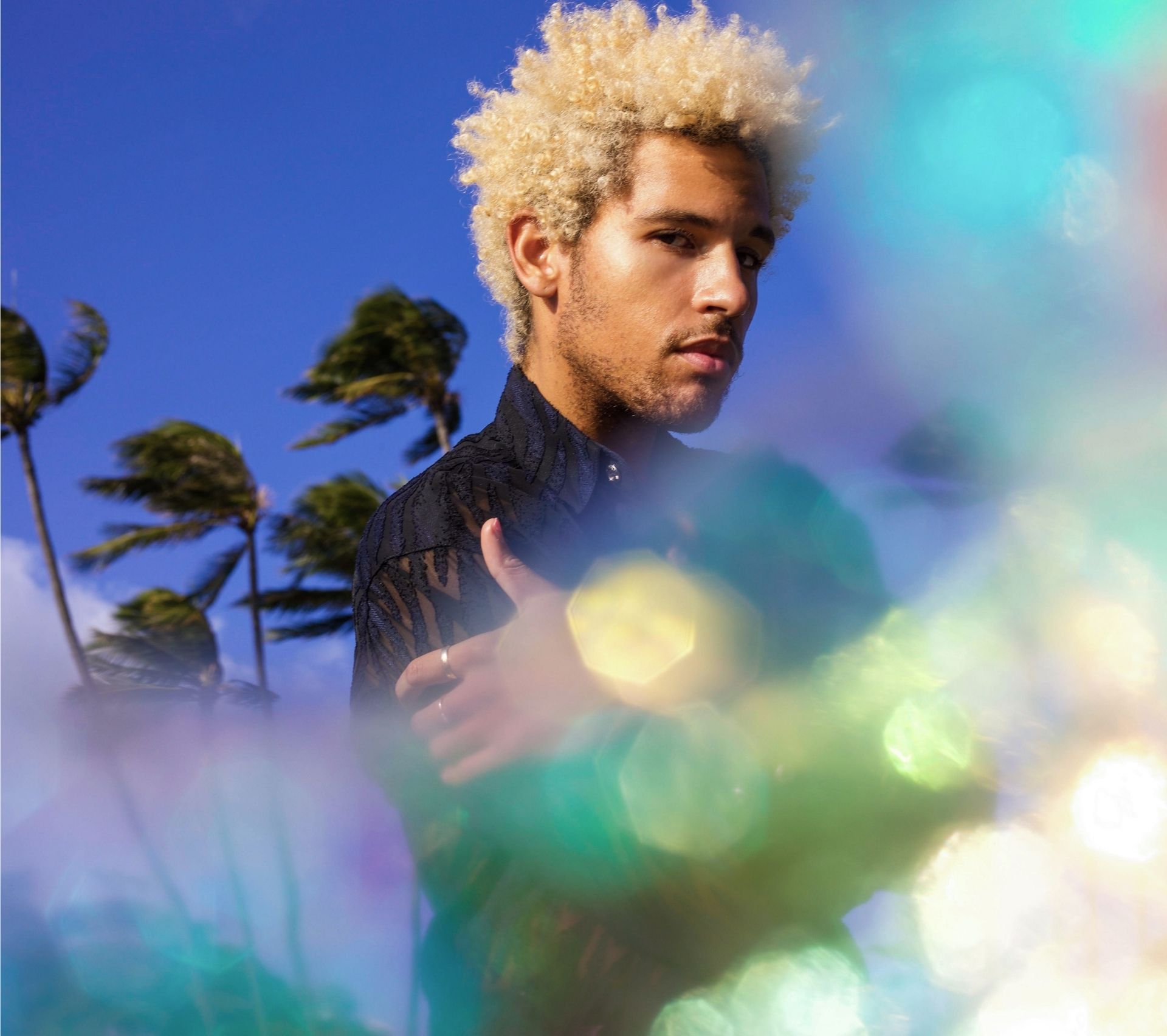 NoMBe was inspired by the bright, futuristic 80's anime that he grew up loving as a kid. It's Daft Punk meets electric soul, which is what NoMBe describes as his genre, if he had to put a label on it. NoMBe was also trained as a classical pianist in his youth, and this album will be the first where he marries the classical German music he grew up on with the sound he invented all on his own in his early work.
"I am that thing," he says. "NoMBe is the genre."
The album will coincide with the release of futuristic music videos featuring 60s, 70s, and 80s-inspired creative design. He also has a few collaborations up his sleeve, ranging from smaller indie artists to established industry giants.
Through his music, NoMBe is creating the world he wants to live in. His nomadic upbringing took him all over the world, but here and now in Hawaii in 2021, he's finally found a place to call home – at least for now.
READ MORE LIKE THIS