Shaving is my least favorite part of my beauty regimen.
The razor bumps, ingrown hairs, and the incessant itchy feeling that just won't go away always turned me off from shaving. A Brazilian wax could be an option if I wasn't so terrified of all my hairs being ripped out, but each to their own.
The whole "beauty is pain" mindset never made sense to me. For a while, even though I preferred being hairless, I didn't shave because it was too uncomfortable and not worth it to me. That is, until I found a video on TikTok that changed my beauty regimen forever. Once you try out a few of these shaving alternatives, you won't want to turn back to a razor.
SEE ALSO: The new Schick Xtreme Eco-Glide is the first fully recyclable disposable razor
1. Shaving powder
@hannah_wehringReply to @kinl3y..barn3s this saved my legs 😩🤞 ##magicshavingpowder ##shavingpowder ##magicgrooming ##likemagic ##shavinghacks♬ original sound – Hannah Wehring
This is the easiest hair removal process I've ever tried! I saw another girl on TikTok talk about her lifetime supply of shaving powder that she ordered off of Amazon. They sell for only about $4 and you can find them at your local Walmart in the men's grooming section.
All you have to do is mix equal parts of the powder and water until it's a pasty consistency and apply to the area you want to be hairless. Leave it on for 5-7 minutes and just wash it off with water.
2. An epilator
Epilady Legend 4 Full-Size Women's Rechargeable Electric Epilator, $49.99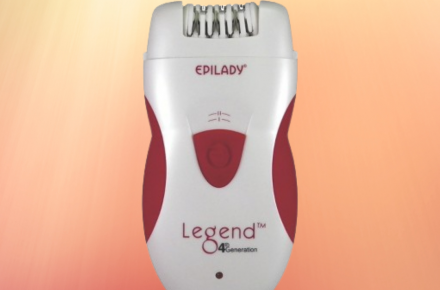 This appliance can remove individual hairs from your body within 5 minutes. Make sure whatever spot you want to remove hair from is cleaned off and dry. Apply the epilator to your skin at a straight angle and in the direction that your hair grows.
If you're wanting to use a wet epilator, make sure to take a warm bath and exfoliate your skin first. Apply your favorite shower gel on your skin and don't wash it off. Apply the epilator at the same straight angle along your skin and remove it in the direction of your hair growth.
3. Depilatory creams
Nad's Sensitive Hair Removal Cream, $6.98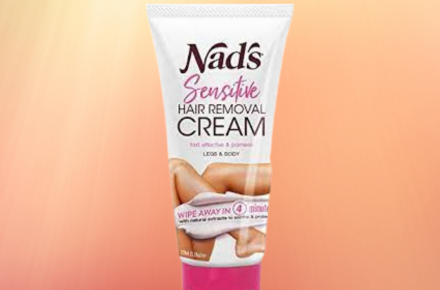 A depilatory cream uses a chemical process to remove the hair. Similar to the shaving powder, you apply the cream to the area you desire to be smooth and leave it on for five minutes and wash it off. The benefit to the method is that your hair will grow back finer, so the feeling of itchy stubble is minimized.
4. Sugaring
@destiny.pinoDIY Sugar Wax @ Home! ✨🍯 link to full detailed video WITH DEMO in my bio! ##fyp ##foryou ##sugaring ##sugarwaxtutorial ##sugarwax ##howtosugar♬ original sound – Destiny
This is a chemical-free wax alternative. Sugaring has benefits that a chemical wax doesn't have. Sugar is a natural exfoliant, so no only will you skin be hairless, but it'll also be smooth. Plus, you can do it at home. All you need is two cups of sugar, ¼ of warm water, and ¼ lemon juice or apple cider vinegar.
Put the ingredients into a pot and bring the mixture to a boil and stir for about 5 to 10 minutes until it's at a bubbly consistency. Remove the pot from the stove and let it cool.
After you've exfoliated and cleansed, apply the sugar wax to your skin and pull it off quickly in the opposite direction that your hair grows. You can store any excess wax at room temperature for future use.
5. Hair Remover Mitten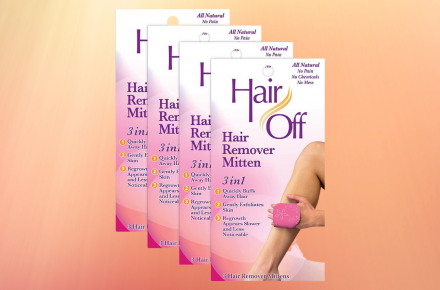 Hand mitts are to be used just for your legs. These have a sandpaper-like texture to them. All you have to do is put the mitten on and massage your legs in alternating clockwise and counterclockwise directions.
You can do this once or twice until your legs are smooth. Don't overdo it, though, you don't want your skin to be irritated. This method is pain-free and exfoliates your skin at the same time!
---
READ MORE LIKE THIS