I'm no stranger to going down the rabbit hole of prebiotics, probiotics, collagen supplements… the list goes on.
I even tried an anti-inflammatory diet for my skin (and it worked). But most supplements don't seem to work for me.
SEE ALSO: Can an anti-inflammatory diet help with cystic acne? We tried it out for a month to find out
The concept of 'beauty snacks' does interest me though. It's a term I haven't been able to escape in marketing meetings this past year and I think it's beauty's new big bet when it comes to new, innovative launches.
Brands like Embody are thinking outside the box and zeroing in on targeting specific skin conditions like eczema and dullness in supplement form. I'm still waiting on the magic pill that will make a raging cystic pimple go away in under 12 hours, but I'll remain patient for now.
What is Embody?
Embody is founded by Jenn Chung, who grew up watching her mother start and grow her own skincare business.
"At a young age, I worked alongside my mother to learn the in's and out's of running a beauty company. I started with packing customer orders, being a customer rep in our makeshift call center (aka dining room table), and eventually was promoted to president after I graduated college in 2017," she says to Very Good Light.
Embody originally launched with an Apple Cider Vinegar gummy to support gut health and the world's first Retinol gummy to prevent signs of aging from the inside out. And now, the brand has gone on to launch S.O.S, a gummy meant to help and heal eczema.
Jenn said she learned the hard way skincare is so much more than what we apply topically to our skin. She suffered from horrible acne and became interested in what she could do to help her breakouts and heal her scarring. She notes that Embody doesn't carry a single serum or moisturizer, as their goal is to not clutter anyone's shelves but rather inspire healthy routines and easily fit into busy life schedules.
Embody products: The ACV Gummy, The Retinol, and S.O.S. Gummies
All three products from Embody are in gummy form. Plus, they all do different things and have little overlap. You very well could use all three of their products if you were the right candidate, which is exactly what I do.
The ACV Gummy ($24) is perfect if you have acne-prone skin and struggle with digestive issues. Instead of taking a shot of apple cider vinegar each morning (which is quite hard to do!), these gummies offer the same benefits with none of the ick factor.
"As a nice bonus, ACV helps curb sugar cravings, which can help you avoid those late-night ice cream cravings that inevitably lead to a pimple the next morning," says Jenn.
The Retinol and S.O.S Gummies ($28 each) are more geared towards specific skin concerns. For some, topical retinol can be way too harsh for regular use. And if it's not regularly used, it's kind of a useless product. For my skin, I use retinol to balance oil production and keep my acne under control. But sometimes, my tolerance varies. The Retinol Gummies have really helped me stay 'on track' more easily.
How do skincare gummies work?
Both topical and ingestible retinol improve skin by stimulating cell turnover, but they do so in different ways.
"With topical retinol, that stimulation is concentrated in the area that you applied the product," says Jenn. Because there's so much stimulation in a small area, your cells essentially freak out and that's why you get redness, irritation, and dryness. With ingestible retinol, the stimulation is spread throughout your entire body, so it is much more gentle and you are less likely to experience a 'purge' phase."
Last but not least, their latest launch is meant for eczema-prone individuals who struggle with dry and itchy skin. This gummy promotes a healthy skin barrier by using vitamin D, zinc, pantothenic acid, and evening primrose. They work to soothe skin and actively work to improve moisture in your skin barrier.
Embody gummies review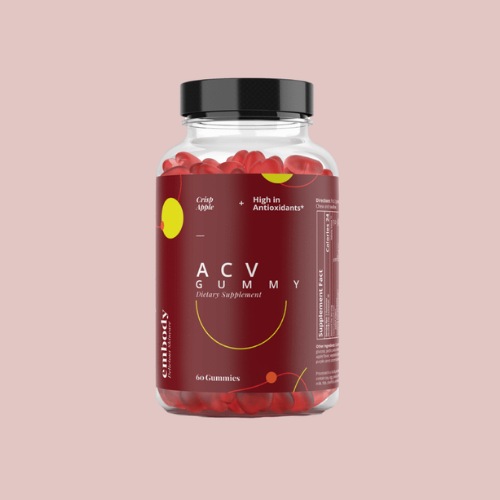 The first product I dove into when getting to know more about the brand was the ACV Gummy. I struggle with cystic acne that's largely triggered by stress and a poor digestive system. I'm allergic to a lot of different foods and my body reacts poorly to additives and preservatives causing really physical side effects. I used to do shots of apple cider vinegar, but it was too tough for me to stomach. Plus, I always forgot.
I have tried so many probiotic gummies claiming to help with gut health, but most only made the problem worse. These are a must-have if you are acne-prone or need to clear up some digestive issues.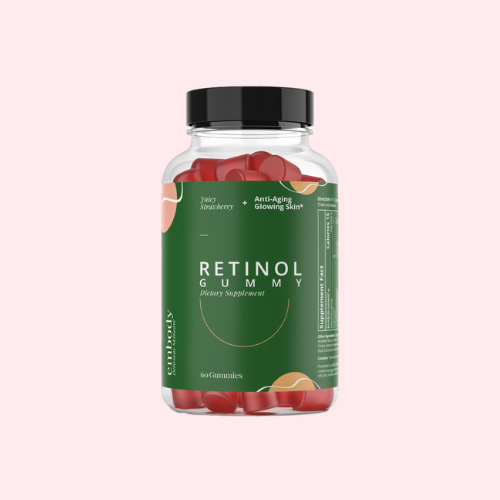 When it comes to the retinol and eczema gummies, those took longer for me to feel and see results versus the ACV gummies. I have to be honest, I finished two bottles of the retinol gummies and didn't see much change. But, I'm chalking it up to the fact that my job is to try A LOT of skincare products. And with that, I'm used to seeing results really fast and in semi-real time. I think the retinol gummies are best suited for someone who has a basic skincare routine for sensitive skin and wants to combat dull skin and signs of aging in a less harsh way.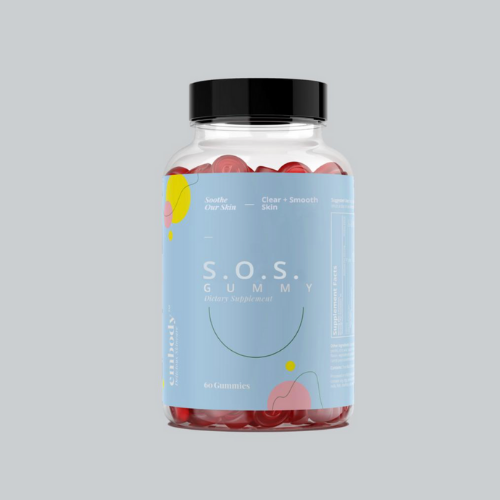 I saw GREAT results with the eczema gummies. My skin can become pretty irritated and I get eczema patches on my arms and legs. In the winter, it's easy for me to treat because I'm already so focused on hydrating and my skin is mostly covered due to cold temps. But in the summer,  heat, sweat, SPF all irritate my sensitive skin My patches become hot to the touch and sometimes look like open wounds.
It was so apparent that my skin was healing and becoming easier to hydrate and please when I started taking these gummies. It took about 12-ish days to see the difference, but wow, was it there.
Embody: BUY or BYE?
If you struggle with gut health and need something easy to get you on track, the ACV gummies are for you. And if you're wanting to try ingestible skincare that ACTUALLY works, go for The Retinol Gummy, $28 or The S.O.S Gummy, $28. Buy HERE, at Embody.