Every time I see an Asian person on TV or in the movies, I scream for them.
When I see it, I feel proud of my Asianness in my heart.  I love to see my fellow AAPI siblings shine. We all do. It feels redundant at times to talk about how important it is to have Asian representation in visual media, but honestly, we at Very Good Light won't stop talking about it until Asian representation in Hollywood and pop culture is normalized in our day to day lives. And not just on the screen: but in production and directorial roles as well.
SEE ALSO: These are the 34 fiercest Asian American voices in beauty in 2021
The world cheered when Chloe Zhao and Youn Yuh-jung won their Oscars at the Academy Awards this year – it was and is a historical and monumental victory for the Asian community at large. But we have so much more work to do even within our own communities, specifically, advocating for the inclusion and recognition of the vibrant South Asian talent that exists within our community. The majority of the sliver of Asian representation we see in Hollywood is centered around East Asian actors and films, but that doesn't mean there aren't South Asian people who are out there making top tier work and performances.
Very Good Light had the pleasure of talking to four South Asian actors working today about their experiences in the industry, their dreams and ambitions, what a big break means to them, and the biggest lessons they've learned from their careers thus far.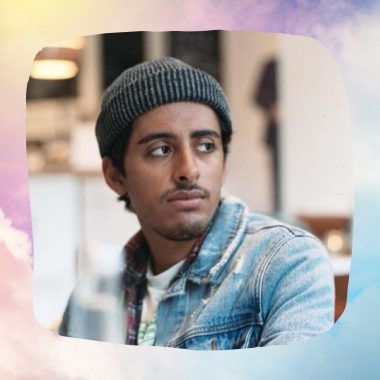 22-year-old Karan Brar got his start as an actor at the age of 9 with "Diary of a Wimpy Kid" after a random audition at the age of nine. One formative experience was being a person of Indian descent having to work with a white Italian dialect coach to learn a traditional Indian accent.
"It was really weird, I'm not gonna lie. Especially because when I booked "Diary of a Wimpy Kid," I couldn't do an Indian accent," he recounts.
Karan didn't plan for a career in acting. "I thought I'd go to college in Seattle and live out my suburban life and if I wanted to do a movie, I'd spend my summers doing it," he tells us.
Obviously, that wasn't the case. After the success of the Wimpy Kid series, Karan booked a role on a Disney show called "Jessie" and wound up moving with his entire family to Los Angeles when he was 12.  As an actor, at times he felt excluded and isolated, not because of overt racism, but a lack of representation.
"When I was younger I didn't see anyone like me so I thought there wasn't room for me. I think that was a big mental thing I had to get over at first and push past was fighting for myself to have room."
Karan has been working actively in the industry ever since. In 2020, he had four film acting credits, but his biggest takeaway so far is this: "There need to be more [Asian] storytellers. Anything in the arts is really outside the normal specifically for Asian parents. What I think is really important is Asian Americans and Asian immigrants have such beautiful stories to tell and we need to encourage arts in our community and encourage their creativity instead of trying to fit into a generalized mold."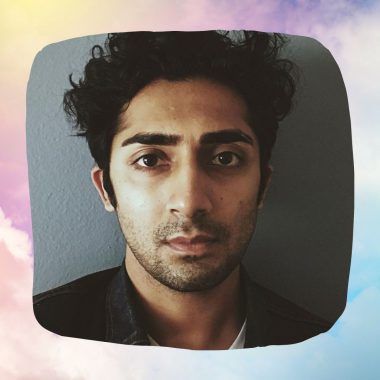 Vinny Chhibber is a multi-hyphenate actor, activist, and producer. Most recently, his production company, Chibber Mann Productions, produced a film called "Slap Face," which was released this spring. Vinny is currently developing his own TV pilot, as well as a project with Oscar-nominated filmmaker Smriti Mundhra. Vinny also co-leads the Salon Mentorship program, where established South Asian actors and entertainment industry vets mentor emerging South Asian talents.
Vinny's first big break was as Meathead #2 on the NBC TV show "Chuck". "I'd say my first real 'break' came about with the role of Sarayu Blue's – another talented South Asian actor– brother Rohan on a CW show called "No Tomorrow." I was a recurring on the show and it was like a dream. I couldn't believe I got to do what I loved, with really cool people and get paid! It was just great."
It's difficult to find roles specifically casting for actors of Asian descent, and especially more so given that these roles often are written in ways that are racist and tokenizing, and that people expect actors to play the trope.  "Anytime you came in and made another choice, one that was challenging that stereotype or one that was dangerous – you didn't work, you didn't even get a callback."
Often the pushback and prejudice shown towards Asian actors is not overt, but that it is a function in how Asian people are perceived at large. "It's also just as important to ask how people are represented in stories. What we wanna see are characters that are informed by, not defined by their cultural background, gender, or gender identity – characters that represent the intersectional nature of the spaces that many of us navigate daily."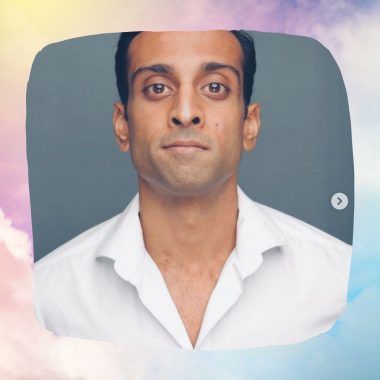 Vishaal is an Indian film actor and a producer working in Tamil and Hollywood cinema.  He knew early on that acting was what he wanted to do with his life.
"I watched Bollywood movies as a kid and would make my parents stop them so I could recite the dialogue in different accents," he says. "At the age of six, I told my parents I was going to be an actor and I haven't really stopped wanting that dream."
As a queer South Asian actor, Vishaal knows the importance of representation – and how important his work is for people like him. Creating and starring in the web miniseries "INSOMNIA" "in a way has made me more visible to the world, in ways I didn't expect. It's a queer Indian story and that's something that's rarely seen so I think it resonated with people."
Shows like "Never Have I Ever," "Master of None," "Brown Girls," "The Good Place," "Atypical," and "The Mindy Project" have made a dent in the lack of South Asian representation in television.
"But growing up, I never saw a queer South Asian human in the arts nor was that story being told," says Vishaal. "So because of that, I've decided it's important to tell them – for all the young queer South Asian people out there who just want to see themselves reflected in art. "
Actress, model, and screenwriter Sujata Day is best known for her roles as CeeCee in Issa Rae's web series, "The Misadventures of Awkward Black Girl," and as Sarah in "Insecure." Most recently, her directorial debut, "Definition Please," premiered at the 2020 Bentonville Film Festival in U.S. Narrative Competition and later won the Grand Jury Award for Best Narrative Feature at CAAM Fest 2020; the Best "Made In Pennsylvania" Award at the 2020 Centre Film Festival; and most recently Outstanding Directorial Debut Award at the 2020 South Asian Film Festival of America.
In her own words, "Definition Please" is a "sibling dramedy from a South Asian American perspective. It's a late bloomer's coming-of-age tale that hits on grief, mental illness, and familial relationships."
Sujata recalls her most formative experience of seeing herself in film. "Jess in 'Bend It Like Beckham' was a turning point in my life. Even though it was a British film, Gurinder Chadha really touched on a universal immigrant kid story. I had never seen 'me' onscreen before that moment and it pushed me even harder to create, write, and act."
As an actor and a director pushing to get her work seen and recognized, Sujata acknowledges that one of the biggest problems is that "There's still only a pittance of roles for leading Asian-Americans. The fact is that movies don't get greenlit without stars. So, let's make and cultivate Asian-American stars. The one and only thing that needs to happen is hiring."
And the most important thing? "We have to support each other. Once you get in the door, pull five others along with you. If you've achieved some level of success, use your name to executive produce and greenlight other South Asian creators. A success for one of us is a success for all of us."