As a beauty junkie, I'm always looking for ways to pare down my routine.
Seriously though – it feels like I always have too much skincare, but so little of it is products I actually use: serums I've tried once or twice, endless unopened face masks (the skin kind), and little tools that I've bought off Instagram ads and never ended up trying.
There is so much waste inherent to the consumption of beauty products: recycling the packaging, disposing of the actual products after finishing the bottles, and the single-use aspect of some beauty tools as well. Even though my bathroom drawers are filled to the brim with products, I still find myself searching for the latest and greatest to add to my routine.
Enter the world of the multi-use product: 2-in-1 formulas that you can use for a first and second cleanse, serums and creams you can use on your face and body, and multipurpose tools that pack a punch. The industry has moved past your basic Dove 2-in-1 shampoo and body wash, and you should too. It makes it easier to travel and move around with fewer physical products that take up space – and potentially saves you time as well.
SEE ALSO : Everything you need to know about beta-glucan, the secret to glowy skin from the inside out
What is multi-use skincare?
Dr. Joshua Zeichner sums it up: "Multifunctional skincare are products that do more than one job in the skin. It means fewer purchases and less time in the bathroom. [For the face,] they usually contain multiple actives that address various concerns like wrinkles, dark spots, hydration, and radiance. "
Best multi-purpose face creams
A good multi-purpose face cream will take some guesswork out of figuring out what active ingredients you might need to add and incorporate into your routine. Common pairings include niacinamide and retinols, vitamin C and peptides, and retinol and glycolic acid. Our favorite is the Charlotte Tilbury Multi Miracle Glow ($60), which you can read more about below.
There isn't really an objective consensus on whether or not multi-use skincare products are better for your face than having, say, a 20-step routine. What matters most is the care you put into meeting your skin's needs. If you wear a lot of makeup you might consider skipping the 2-in-1 double cleanser, and stick to a normal two-step double cleanse to better remove the makeup and cleanse your skin. If your skin is super dry, it might make more sense to double up on products.
Something else to think about here is cost: if one single multi-use product costs more than the two single-purpose products separately, it might be worth it to stick to using two products instead. The most important thing in terms of building out a skincare routine is buying things you will actually use and work for you.
Best 2-in-1 skincare products
Bliss Bright Idea Vitamin C + Tri-Peptide Collagen Protecting & Brightening Serum ($27)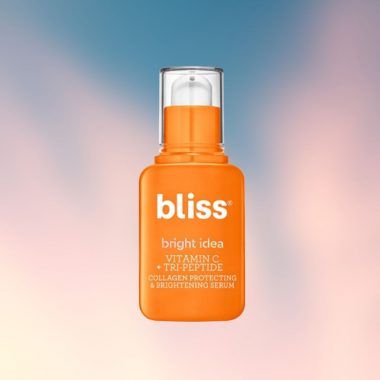 This derm favorite, spa-grade formula packs a punch at $27 with a gentler Vitamin C formula along with tri-peptides to boost skin elasticity and protect collagen from damage and free radicals. It's light enough that you can layer it under moisturizer and a full face of makeup.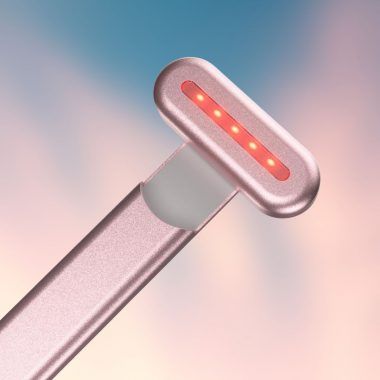 I have been seeing these on Instagram for weeks now and (spoiler alert) I caved and bought one. The SolaWave Wand is a multi-use microcurrent and red light therapy facial massager. Red light is widely known for improving complexion and replenishing collagen. The microcurrent facial massager is perfect for massaging serums into the facial skin, but I use it with and without serum morning and night to improve puffiness and tighten my skin, especially after getting plastic surgery this year. I have been pairing it with the Good Light we come in peace probiotic serum. It's definitely worth the moolah if you have it.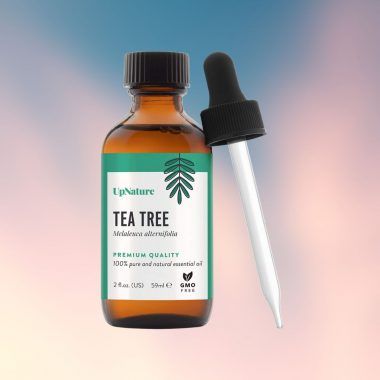 Tea tree oil is an unsung skincare hero in my opinion. You can use it for so many things: a little dab of it on a q tip as a spot treatment for acne, dilute it (and dilute it a lot, it's concentrated) in a pinch to make a toner when you travel (one day soon), and mix it in with your shampoo (or make a new one altogether) to alleviate dandruff and scalp issues. You can add a drop or two to your baths to give it that super fresh smell. Because it's so highly concentrated as an essential oil, one tiny bottle will last you a long, long time.
Charlotte Tilbury Multi Miracle Glow  ($60)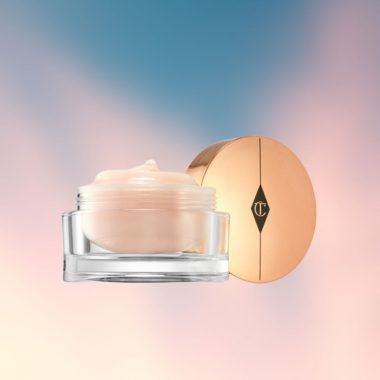 Charlotte Tilbury's Multi Miracle Glow balm is probably the most versatile skincare product in this price tier that I've seen. $60 is certainly pricy for any kind of skincare product period, but this balm functions as a cleanser, overnight mask, and face and body balm/moisturizer in spots that need a little extra TLC.
I can see this being a good workhorse for someone who wants luxury but doesn't have a lot of extra space in their bathroom, or just simply wants to pare down. It's packed with good stuff: arctic cloudberry oil, vitamin C and E, vitamin A, rosehip oil, and camellia oil, so keep that in mind when adding it to your routine so you don't overdo it on the vitamin C and A.
Dr. PAWPAW Multipurpose Soothing Balm ($9)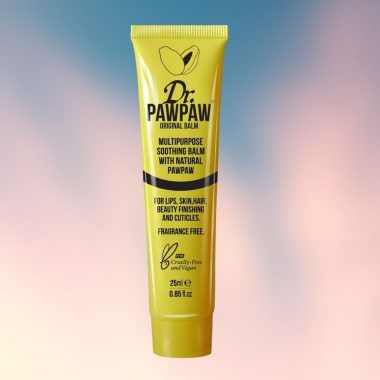 PAWPAW is the OG, cult classic soothing balm. You can use it on your lips, dry skin, and split ends, as well as your cuticles. I would describe it as a toned-down, more functional version of Glossier's Balm Dot Com. I hesitate to even call it a dupe because one, it's been around longer, and two, it's just straight-up better and cheaper than Balm Dot Com.
It's 100% natural, vegan, and cruelty-free, and costs less than a sandwich in any major metropolitan area in the United States, so you won't feel bad if you lose it in transit or spill it on accident.  It also comes in a tinted version as well if that's more your cup of tea.
Necessaire The Body Serum ($45)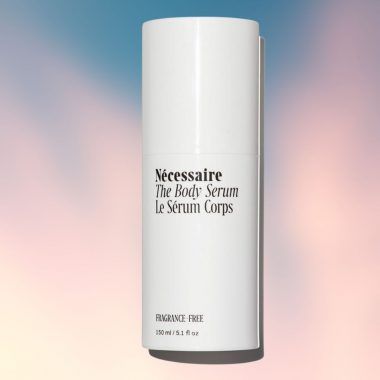 Necessaire's approach to skincare for the body leads at the top of the class in a crowded field of products. The entire line is killer, but if you were to buy only one thing from them, I would go for The Body Serum. It's a multi-purpose hydration treatment that can be used multiple times a day on its own or mixed with moisturizer. The formula contains hyaluronic acid, vitamin B3, vitamin B5, and ceramide NP.
It's face-level ingredients for your body, so I would dare say you could use it on your face mixed with moisturizer as well if you needed the extra hydration.