The beauty industry produces over 120 billion units of packaging each year.
And that's just packaging. We can't even begin to wrap our heads around the amounts of energy used and potential pollutants spread into the air that happens before our beloved products actually make it into our hands.
Consumers have long-held brands responsible for the lack of sustainability initiatives, and now most brands think twice before launching new products. Today, brands know sustainability is not only important to customers but it's also the right thing to do for our planet.
SEE ALSO: Here's how to recycle your beauty products for Earth Day!
But beauty brands are struggling to find the balance between sustainability and design. Even with new innovations like ocean waste recycled plastic (OWP) and post-consumer recycled plastic (PCR), the technology isn't quite there as those options haven't become the standard. Sustainable packaging options generally cost a lot more and finding compatibility with specific product formulas can be challenging.
The good news is, the industry is slowly but surely getting there. Check out these sustainable options from all beauty categories. They're sure to make you excited about caring for the planet. Happy Earth Day, Lighters!
Beauty tools: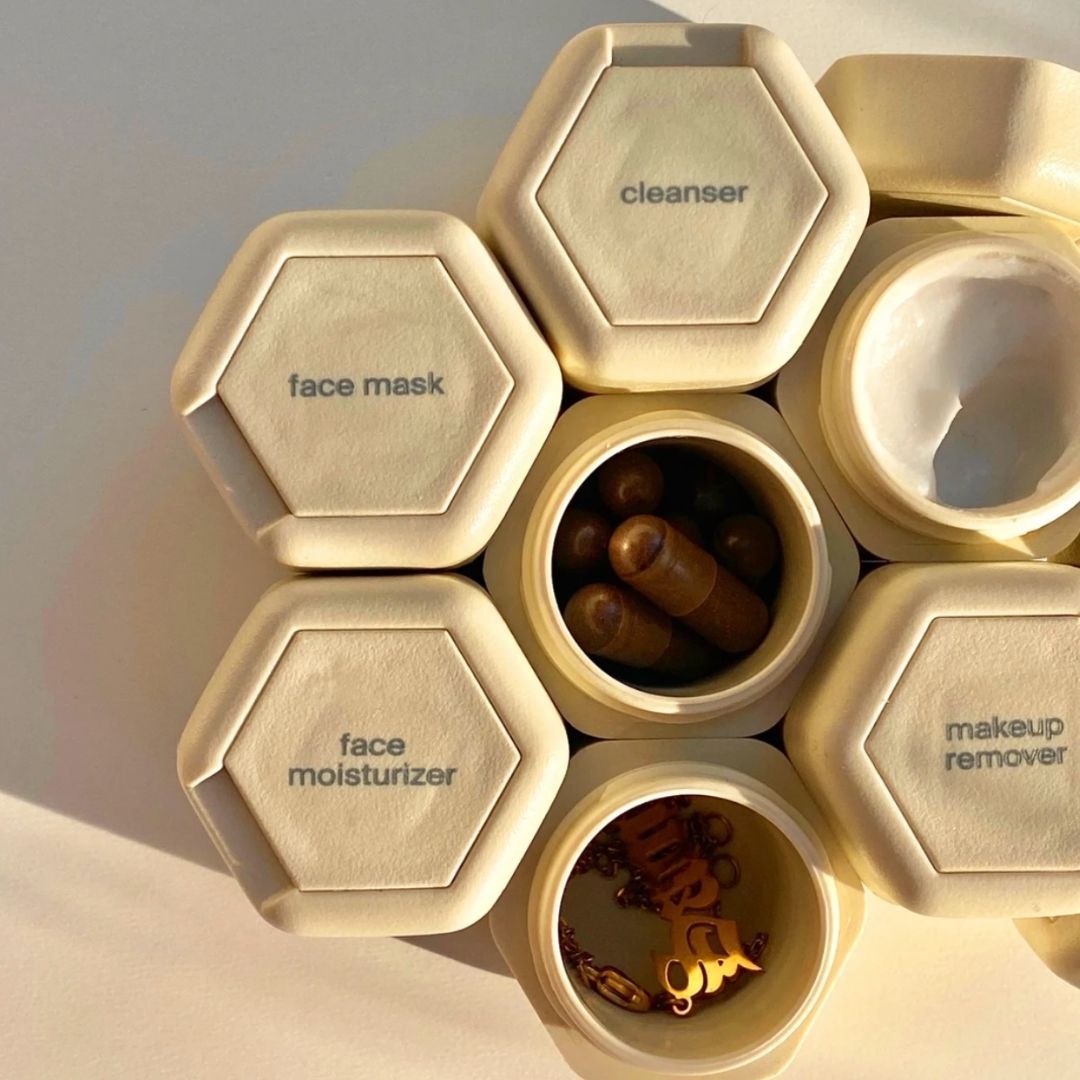 This is probably the cutest and most needed travel essential. You can also use this every day to keep your vitamins, jewelry, and skincare organized. Cadence sells these honeycomb-shaped containers in singles and groups of six. You can constantly keep building your collection as they're magnetic. The packaging is made from ocean waste recycled plastic and no two containers are exactly the same. You can even personalize your containers with icons or labels on your jars.
Cocokind Reusable Facial Rounds, $18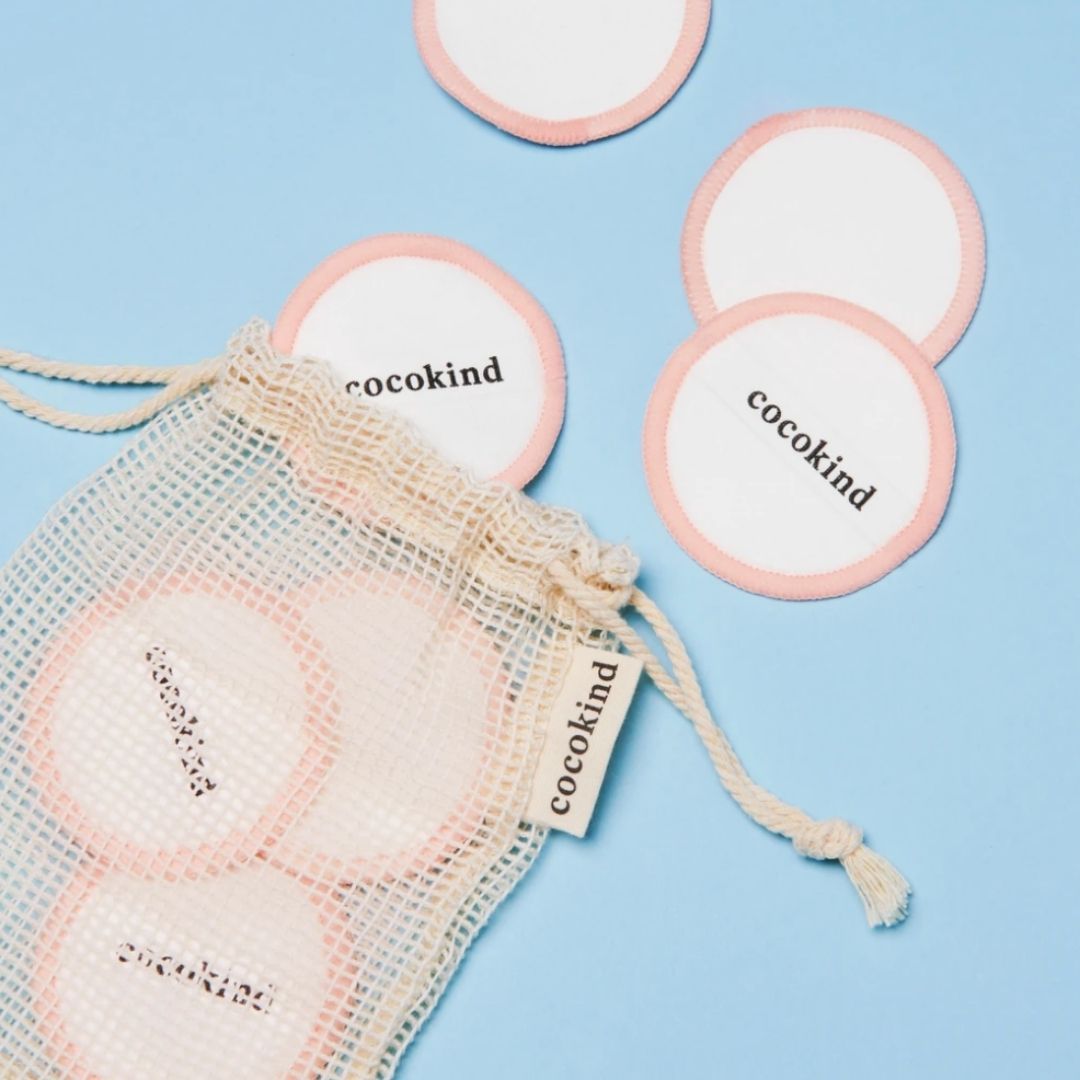 If you're still using makeup wipes, ditch them. Not only are they wasteful for the planet but they have a lot of chemicals and preservatives in order to keep them moist in their package. Instead, try reusable cotton rounds. Cocokind sells their own branded cotton rounds made of bamboo fibers (super soft) complete with a travel/wash bag. 14 rounds come in every package!
Crown Affair The Comb No. 001, $36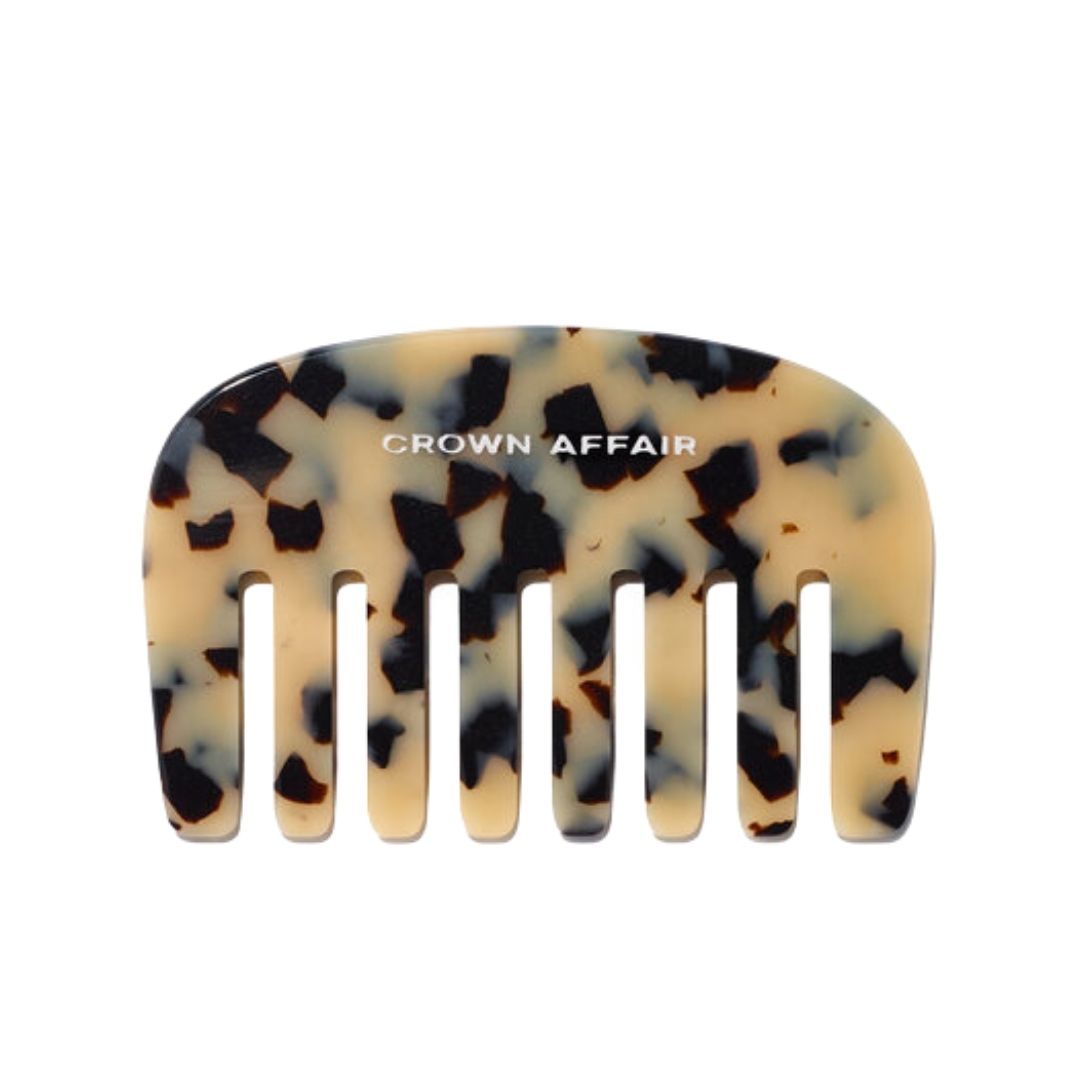 Hair accessories like brushes and combs are huge contributors to plastic in the beauty world. And most of the time, they are not able to be recycled. This comb from Crown Affair is not only cute but made of 100% plant-based cellulose acetate. This comb is designed to last for however long you need it. And since it's made from a renewable resource, it is 100% biodegradable.
Skincare:
good light We Come in Peace Probiotic Serum, $24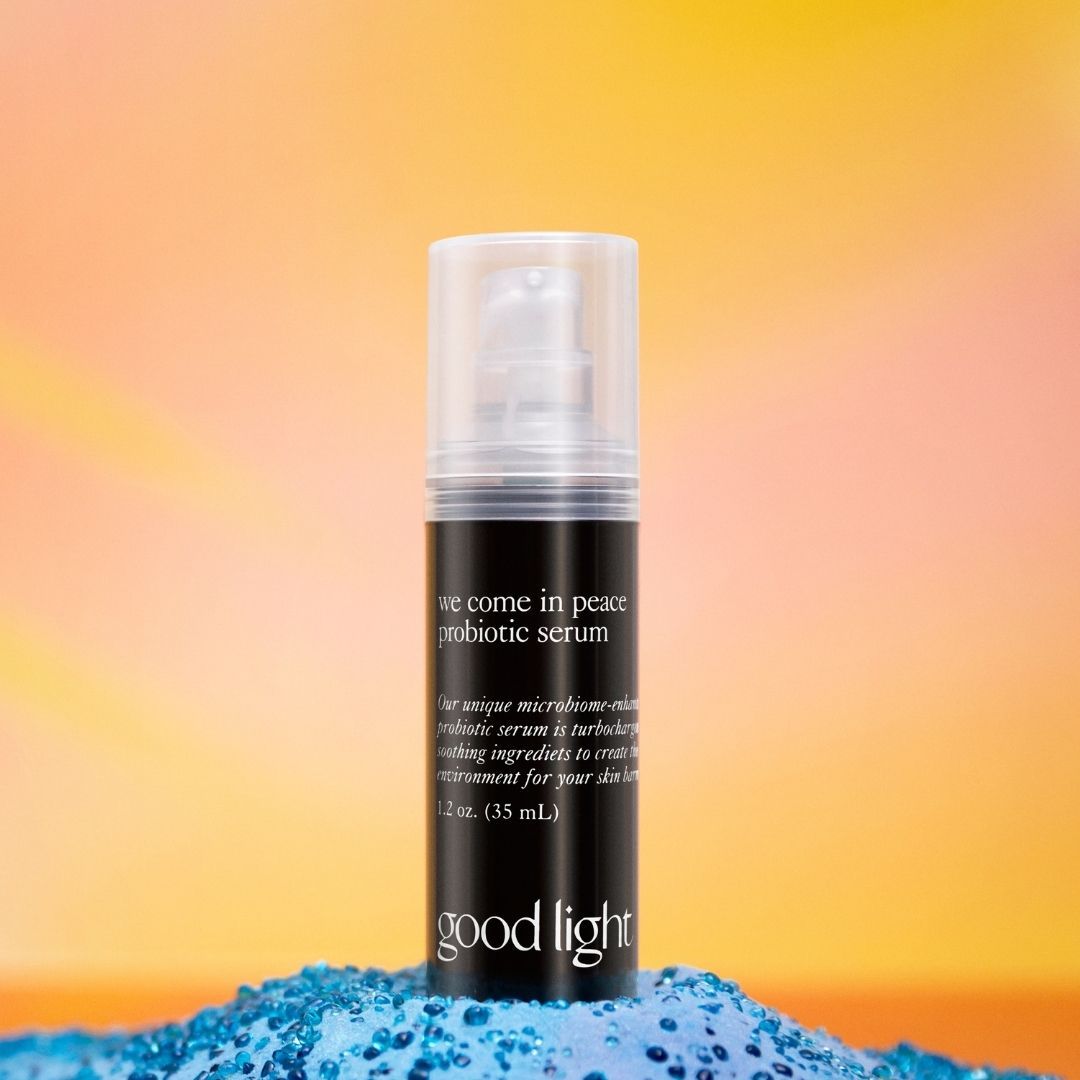 Did you know most spring-loaded beauty products are unable to be recycled due to the metal spring used to make them functional? The We Come in Peace Probiotic Serum from good light is in a 100% springless and recyclable packaging. This serum transforms skin to a supple, baby-soft state while taking care of your microbiome. It has bakuchiol, carrot seed oil, and blue tansy.
Dew Mighty Jelly Serum Bar, $45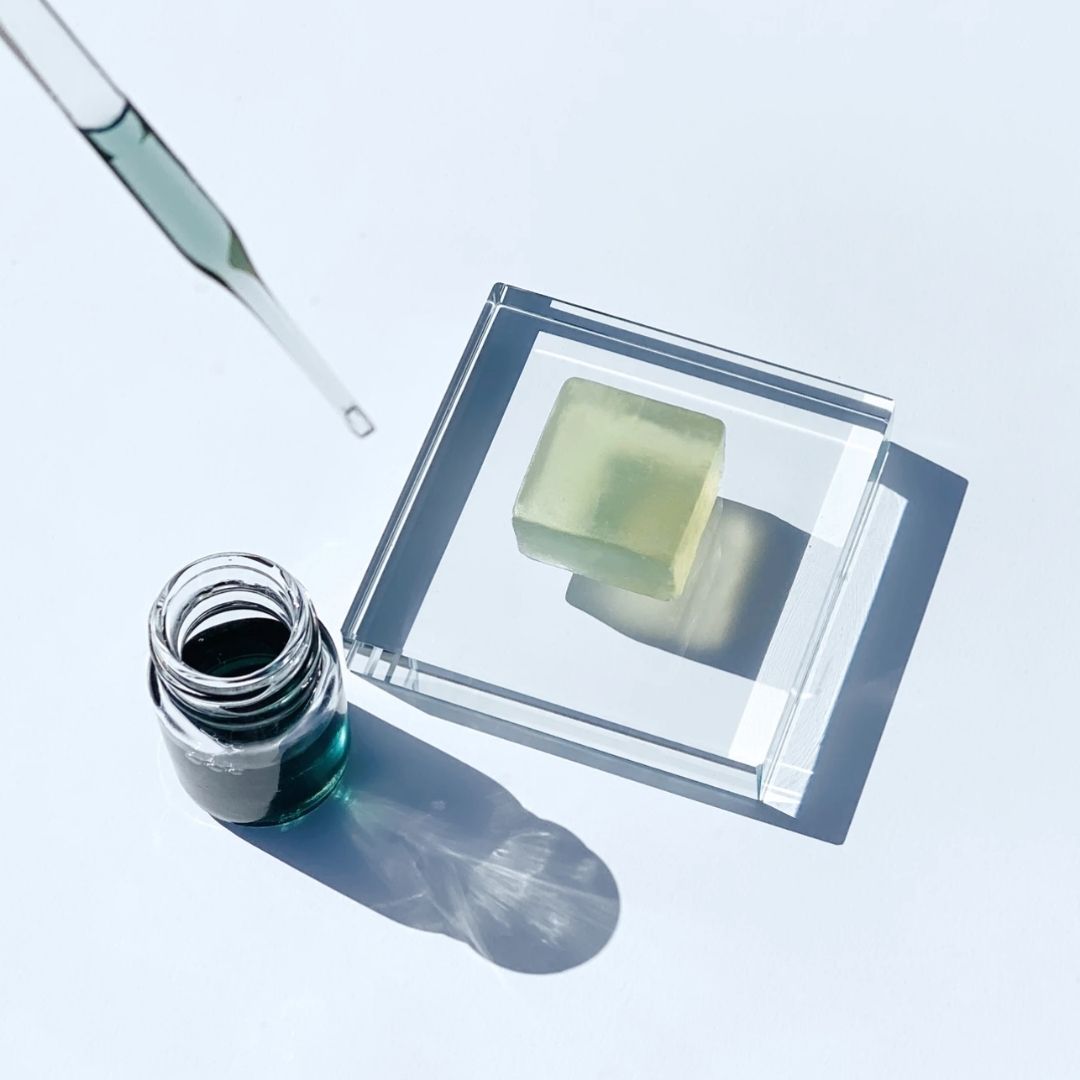 You've heard of facewash bars but what about serum bars? Dew Mighty's hero product is their Jelly Serum Bar. Made with jojoba, olive, and squalane, this serum's goal is to calm your skin. It also has vitamin C, licorice extract, and German blue chamomile. The bar is waterless and comes in 'veggie coated' paper which can be composted or recycled! Make sure you keep it a soap tin or dish to get the most out of this product.
Common Heir Vitamin C Serum, $88 (60 capsules)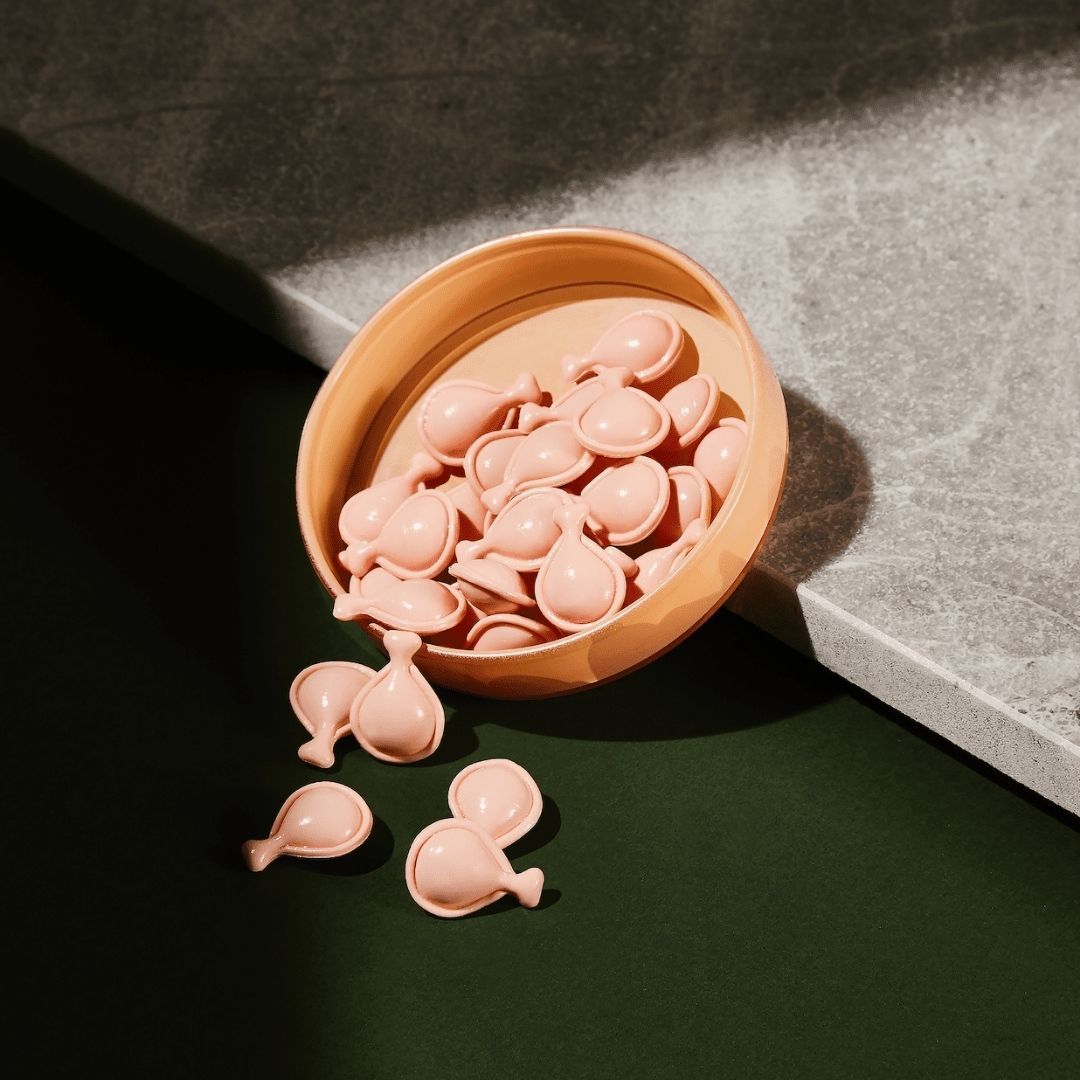 Common Heir is a newly launched brand aiming to redefine packaging in more ways than one. $88 is a bit pricy for a 60-day supply of vitamin C serum, but you know what's priceless? Saving the planet. Not only is their outer packaging (which holds the capsules) biodegradable, but the capsules are too! Common Heir is bringing together the feeling of luxury with sustainability. The serum is super soft and silky.
Haircare: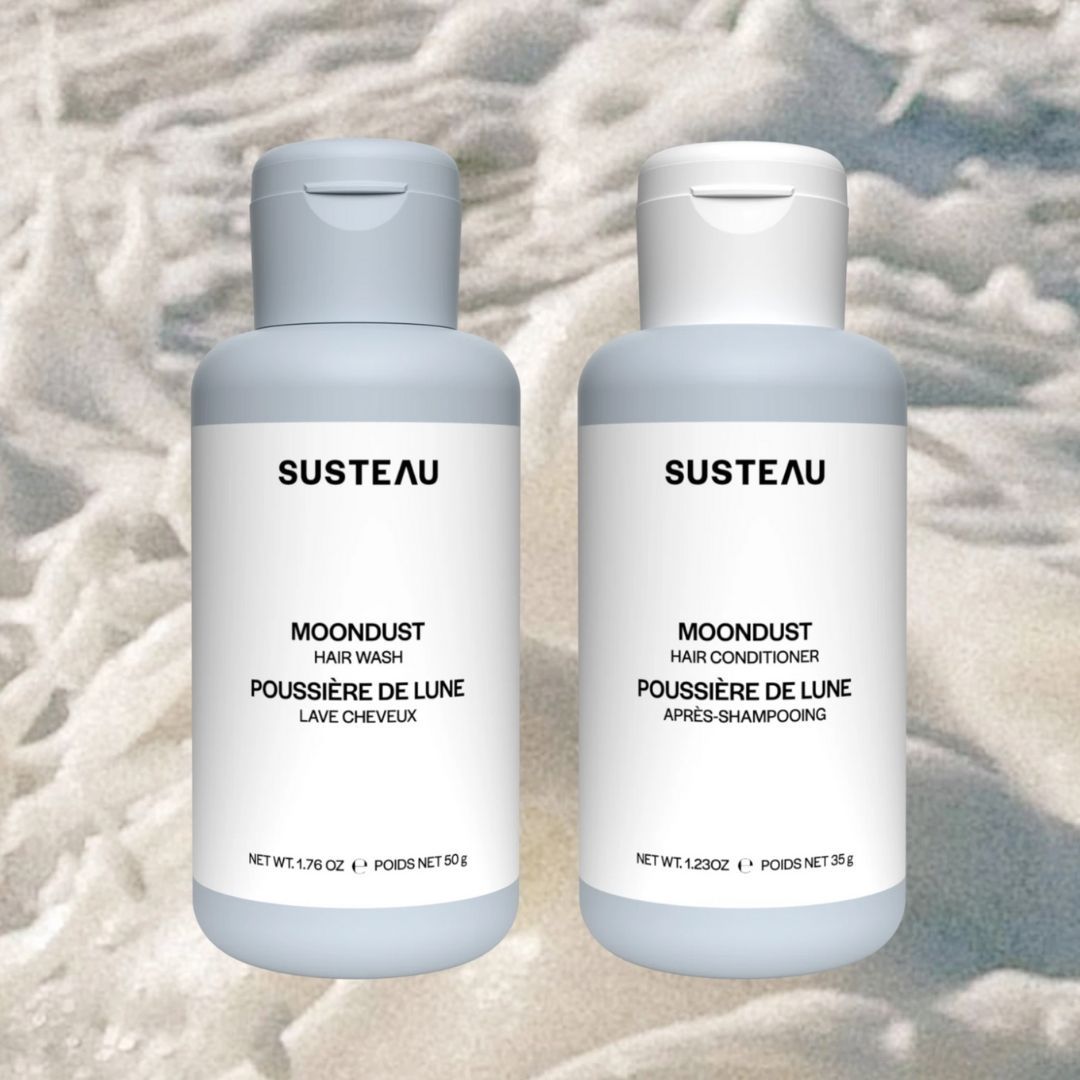 If you don't like shampoo and conditioner bars but still want to make sustainable choices, that's okay! Susteau haircare is completely waterless and comes in powder form. You would be amazed at how well the shampoo foams once the powder is mixed with water. It takes a couple of times to practice getting the right ratio of powder to water but the results are unbeatable. Your hair will feel hydrated and smooth. Plus, the bottles are completely recyclable (no need to rinse out!).
Everist Waterless Hair Care Concentrates Starter Kit, $46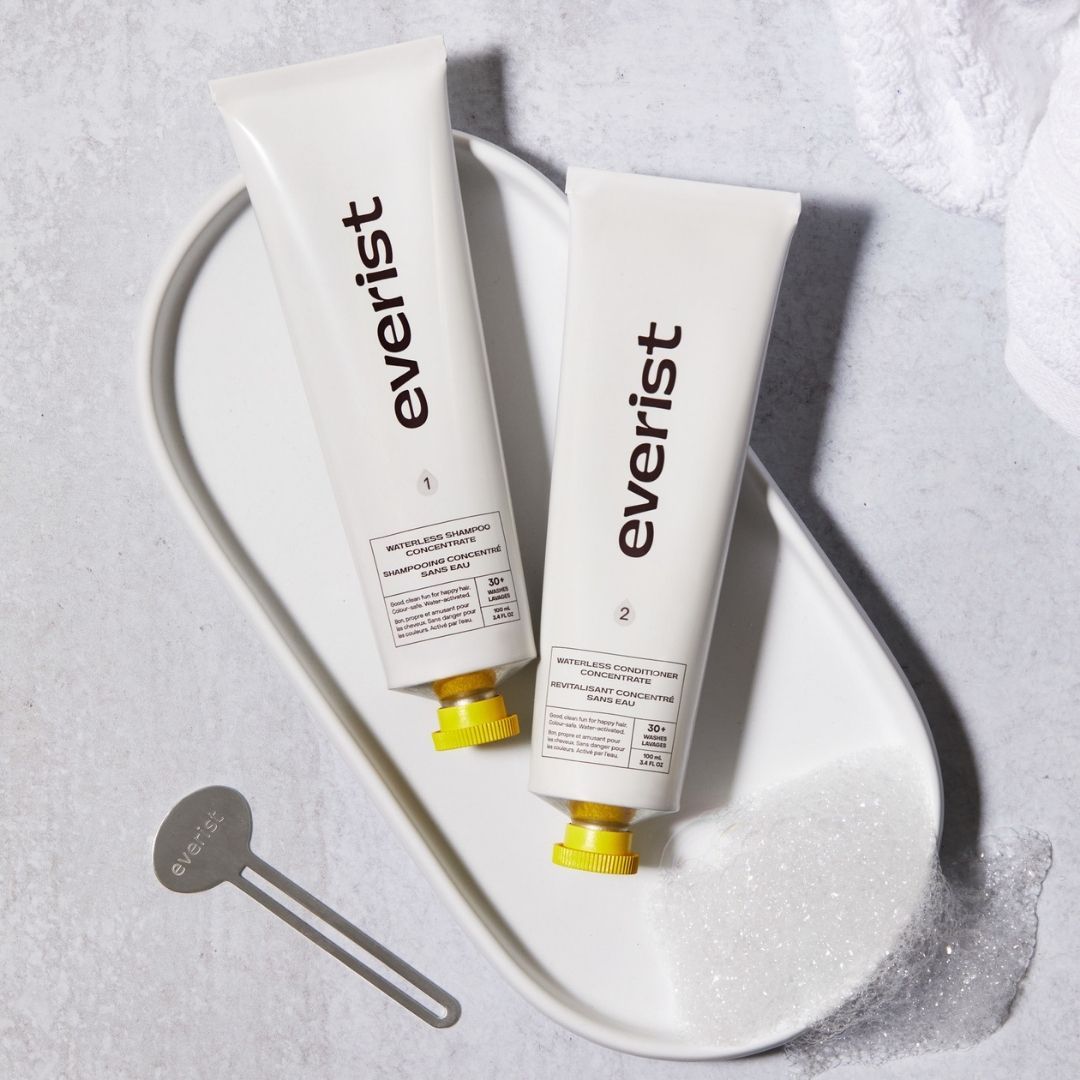 Everist has what they call shampoo and conditioner concentrates. Absolutely no water is used in the formula. All you need to do s squeeze a bit out, mix with water in your shower, and use on your hair. Something about hair care in aluminum tubes is so chic. Use the turnkey to get every last drop out. When you're ready for new tubes, be sure to unroll the empty tube and toss it in your recycling bin.
Klorane Non-Aerosol Dry Shampoo with Oat Milk, $20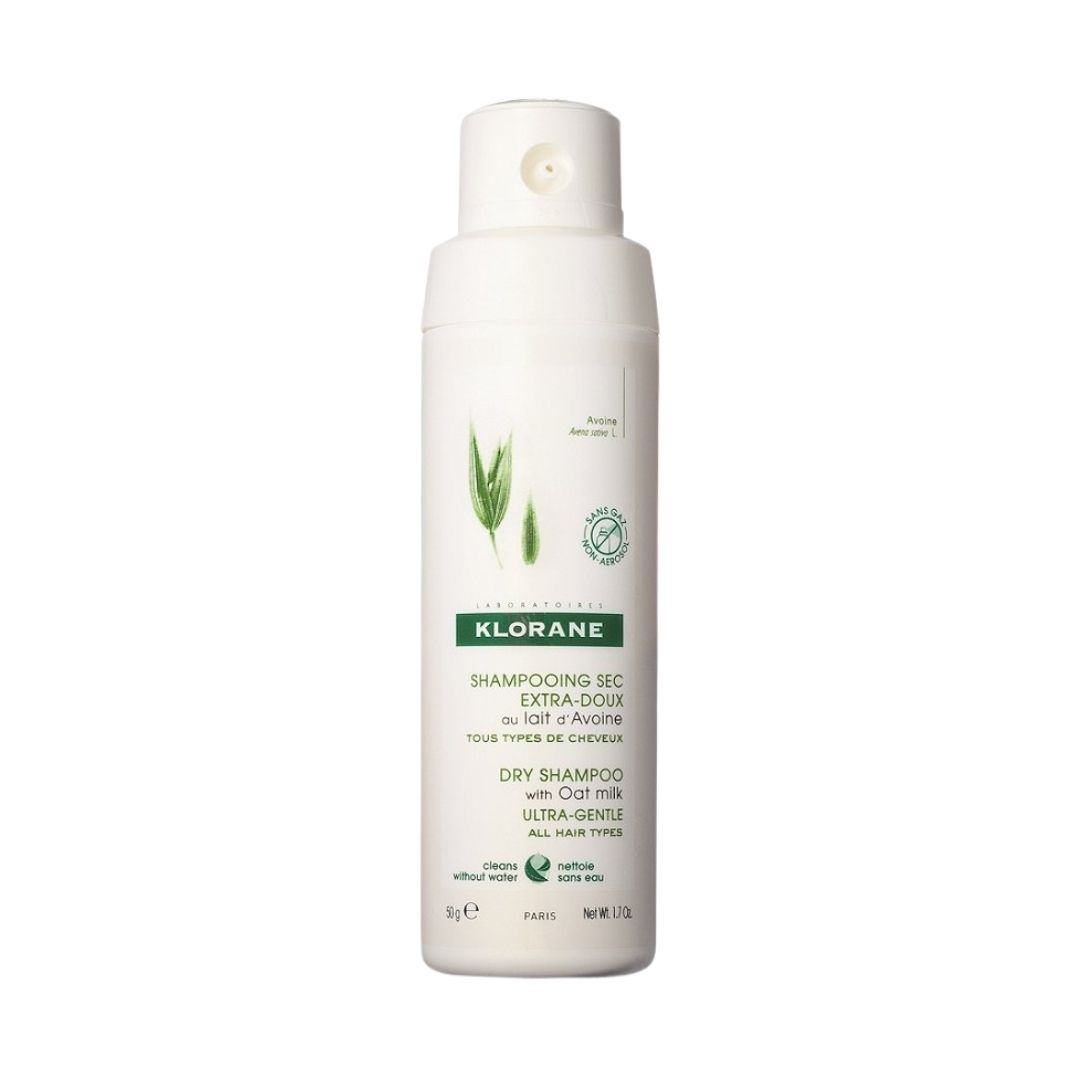 This dry shampoo has so much hype on Tik Tok! It's great for those with fine hair as it's a light powder (no aerosol!) and won't weigh hair down. It's 100% plant-based and uses powders from oats. It's completely recyclable and is able to be tossed directly into your normal recycling bin.
Body care:
Hey Humans Coconut Mint Body Wash, $5.99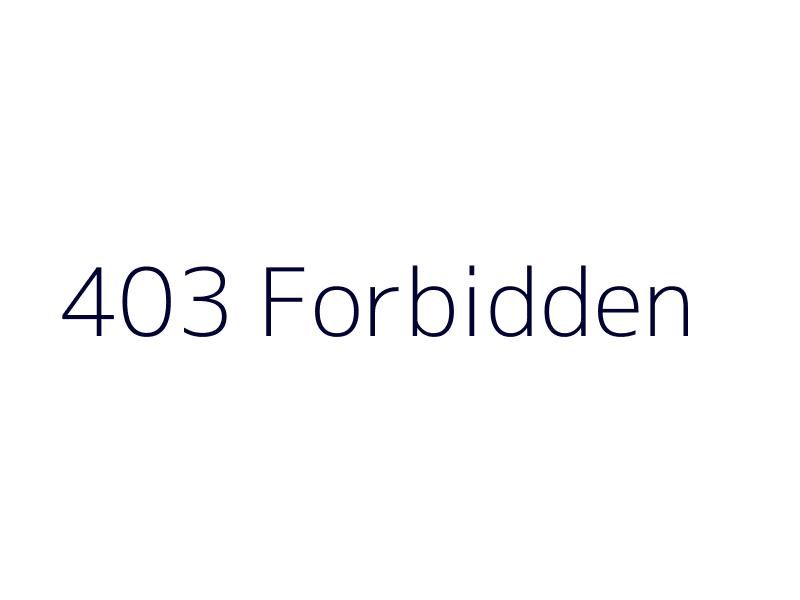 Hey Humans is a new brand generating buzz at Target. Their body washes (and lotions too!) come in aluminum bottles. Aluminum can be infinitely recycled, unlike some glass and plastics. Hopefully, in the future, they introduce refills to their line. For now, simply just recycle your bottle after you've taken in all the coconut mint goodness.
Papr Coastal Forests Deodorant, $14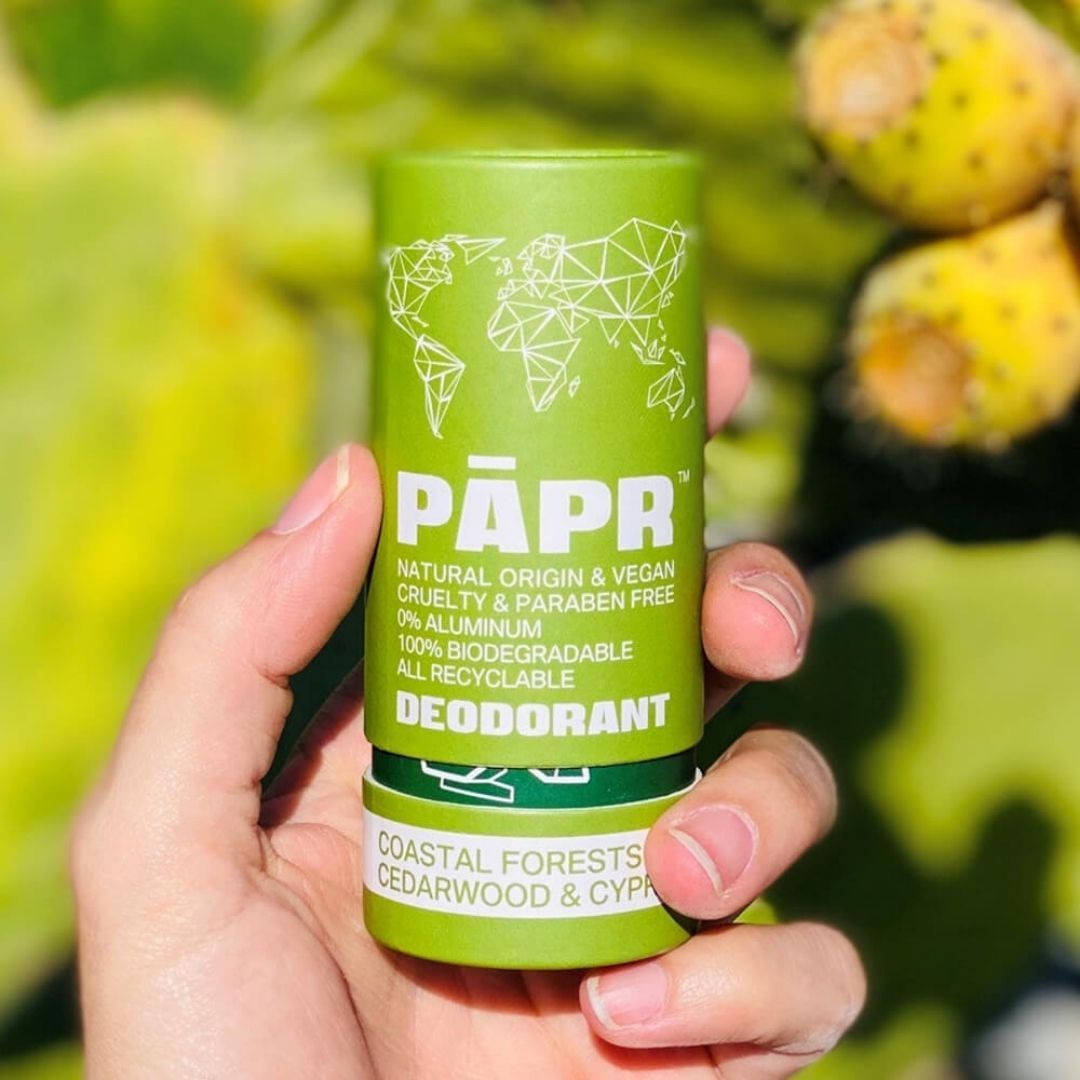 Papr deodorant just launched and has TONS of scents! All formulas are 100% vegan and their packaging is 100% biodegradable. The package notes it might get a little ugly and banged up due to use, but it's the price you pay for saving the earth! Simply push the deodorant up like a popsicle. Once you're done, just throw it into your compost bin.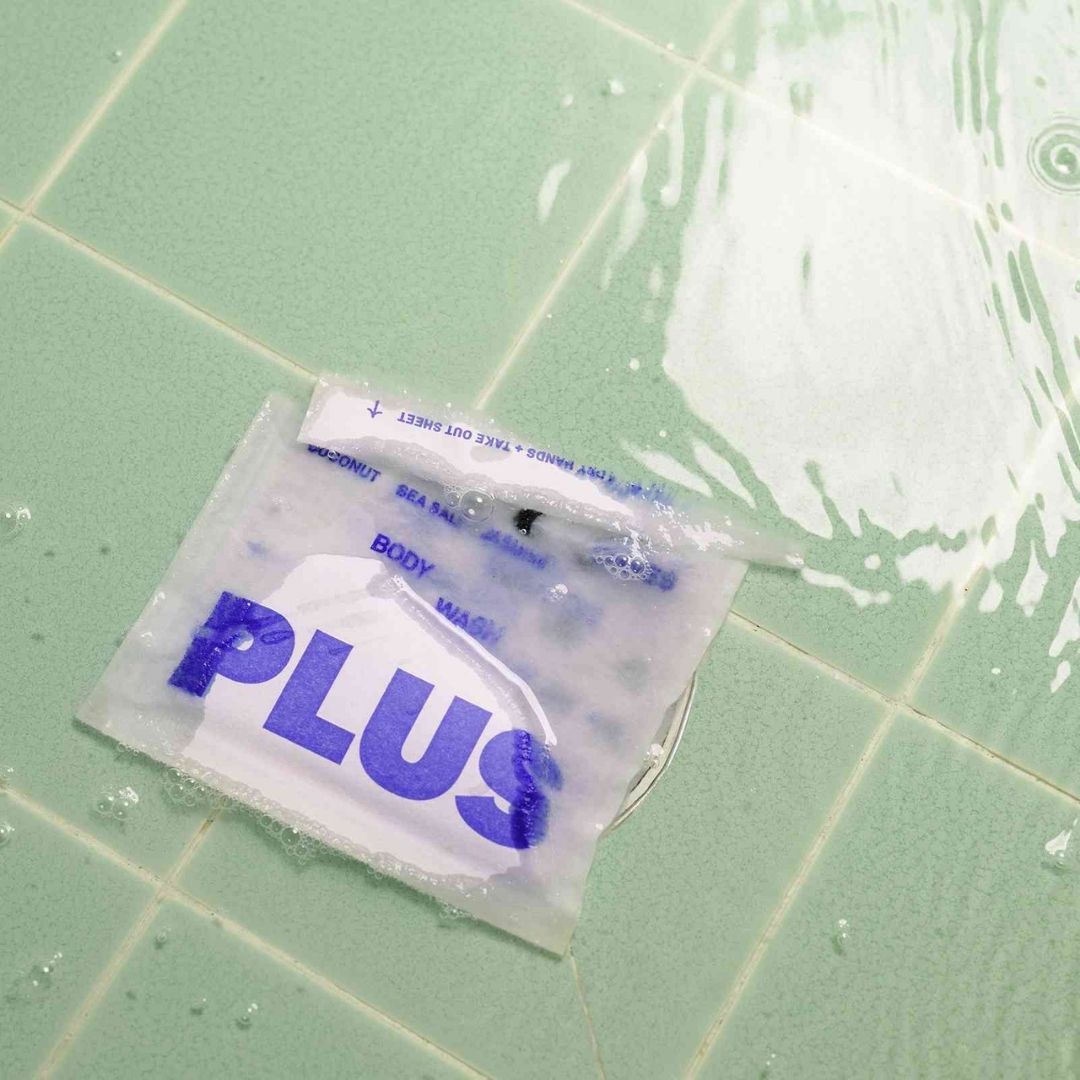 New from the founders of Starface, Plus is aiming to reinvent how we think about body wash. It's a little pricy at $16.50 for 16 sheets, but every part of the Plus experience is biodegradable. You open the sachet, take out the sheet and run it under the water to unlock its soapy goodness. Once done, just drop (yes, drop) the sachet and body wash sheet onto your shower floor and watch how the water breaks it down. It'll soon disappear!
Makeup:
PVT Beauty Upcycle Eyeshadow Palette,$28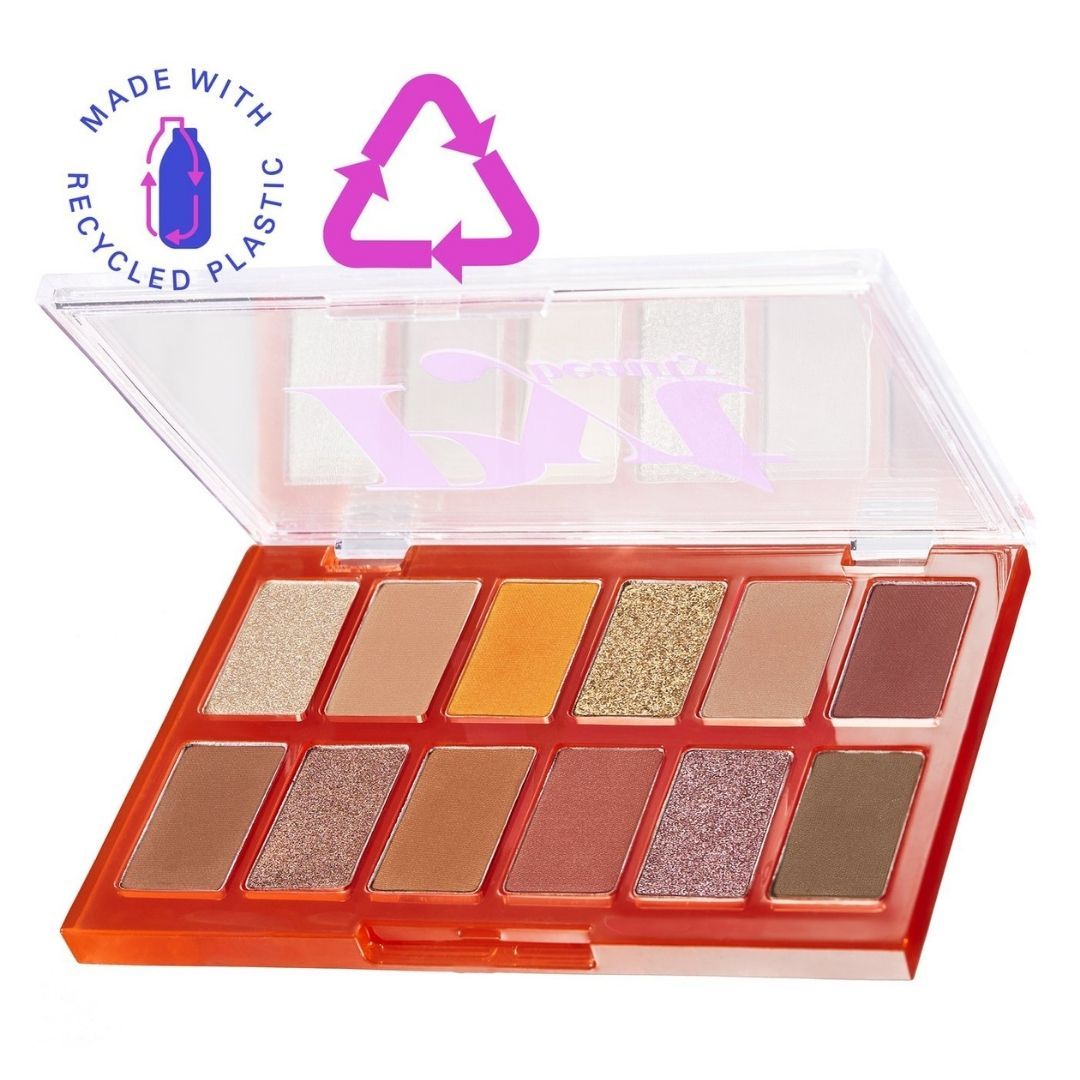 The options for sustainable packaging in makeup are even more scarce than in skincare and body care. PYT beauty is really working hard on paving the way for sustainability in makeup! Their palettes are made with 15% recycled plastic and composed of pre-degraded plastic. To recycle, pop the aluminum pans out through the holes in the back of the palette, wash them, and toss them along with the eyeshadow palette into your recycling bin.
Poppy & Pout Sweet Mint Lip Balm, $9.95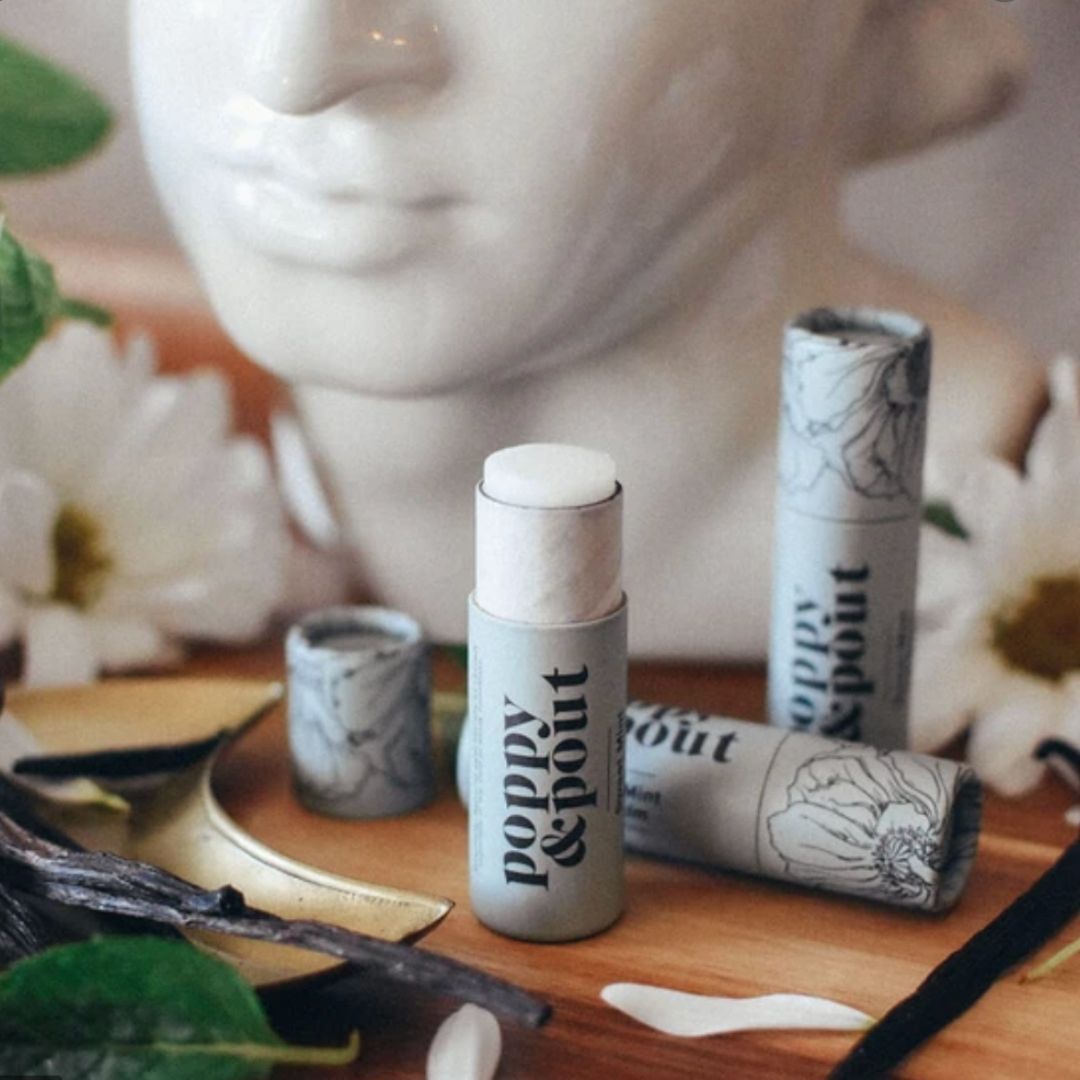 Similar to the Papr Deodorant packaging, Poppy & Pout makes lip balms that are in 100% biodegradable packaging. They have products with no color at all and some with tints. Just push them up like a popsicle and when you're done, throw them in your compost bin. These formulas are incredibly nourishing and last a long time.
Tower 28 Superdew Highlighter Balm, $18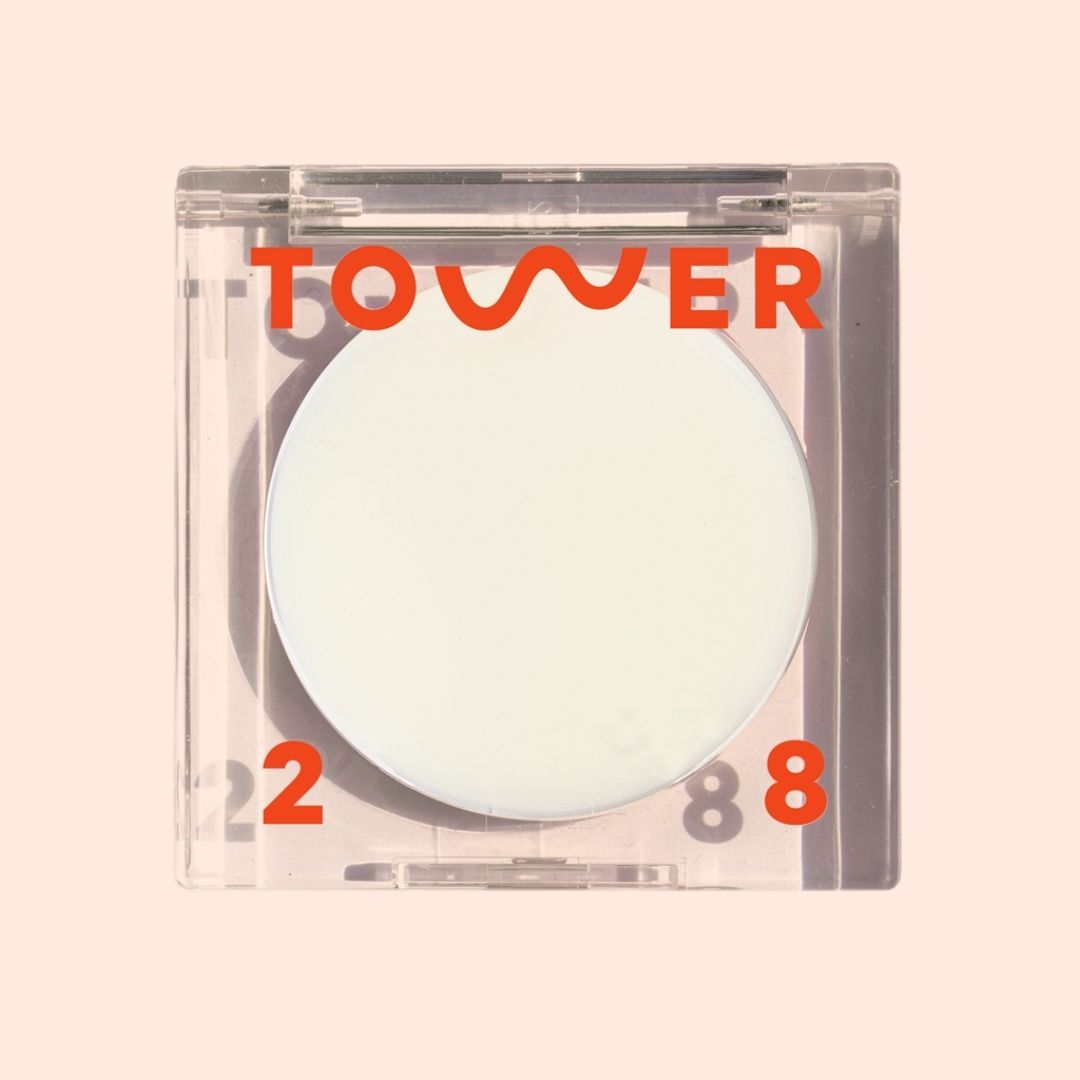 Most palettes and compacts are unable to be recycled due to mirrors and metal hinges. Alongside PYT Beauty, Tower 28 is an amazing brand for sustainable makeup. All of their bronzers, blushes, and this Superdew highlighter are completely recyclable once used up. This highlighter balm adds a natural sheen and dew to the face and makes your skin look like good light is ALWAYS shining on you.