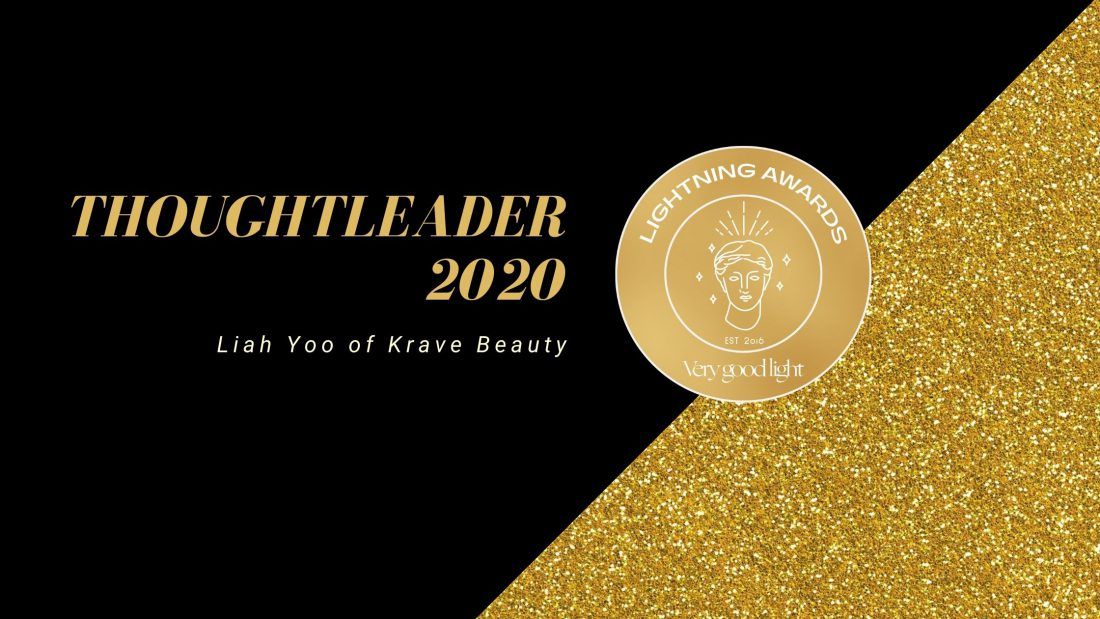 Liah Yoo wanted to take a real shot at being a YouTube content creator in 2015.
But in order to do so, she had to quit her full-time job at AMOREPACIFIC. It was a pivotal moment in her career: deciding if she'd remain at her dream job or take a bet on herself. YouTube was taking off for her and almost overnight, she was seeing her videos skyrocket in popularity. And with that came the conundrum of working for a skincare brand but also becoming a skincare influencer.
It was clear, she couldn't do both. She decided to take a rare opportunity and delve full-time into the world of becoming her own brand.
Along the way, her skin was angry. It was breaking out, red, bumpy – it was obvious she was falling victim to brands and their wily marketing tactics.
SEE ALSO: Finally, there's an oat moisturizer to cure my oat milk deprivation
"I think I was viewing skincare as more of a medication, not self-care," Liah tells Very Good Light. Liah wasn't seeing any improvements, felt she needed to "press reset," and learn how skin really works and functions. The entrepreneur quickly became a conversation starter when it came to the concept of "The Skincare Diet" – that is, purging your face of any products for a couple of days – and had the Internet shaking. She further discussed it on her channel and how viewers should view skincare like having "a capsule wardrobe;" getting rid of the unnecessary things brands market to us and rediscovering the basics.
These types of "food-for-thought" conversations led Liah to create Krave Beauty, an indie brand gaining worldwide recognition. Comprised of five products so far, it tackles skincare minimalism, paving the way for beauty brands to get down to business when it comes to sustainability.
In our beauty-obsessed world, consumers are demanding more from brands. But Krave breaks through the noise with its five hero products.

"The biggest question that I always have for our company is 'how do we grow by having a nonprofit-like vision'," she tells Very Good Light. "It goes back to a more fundamental question: where are we in this capitalism? And how can we play it as consciously as possible."
Liah notes that it's not about launching new products at a breakneck speed for Krave, rather, focusing more on customers and how they can connect with more people as time goes on. She points out that some big beauty brands have customer bases with short attention spans. They just want what is shiny and new, and the loyalty eventually fades. Krave is playing what Liah says is the "volume game.". They want to sell one product to 10 people, not 10 products to one person.
This kind of mindset doesn't happen overnight for a brand. It's clear Krave's mission was well thought out from the start and only continues to be transparent with its bold campaigns and messaging.
While Liah continues to inspire, the brands she looks up to? Patagonia and Oatly.
"They're both looking into what they can work on in terms of improving sustainability practices first, and then being really transparent about that journey. Also, holding all the food and textile industry players accountable," says Liah.
Krave continues on with their iconic #PressReset campaign to help people discover and navigate skincare without any confusion. Its five hero products including Great Barrier Relief and The Beet Shield are @skincarebyhyram approved and getting into the hands of more individuals as each day passes. Liah describes Krave as independent, technical, and transparent but we describe it as the Thought Starter Brand of 2020.
(Featured illustration by Paul Tuller)
READ MORE LIKE THIS