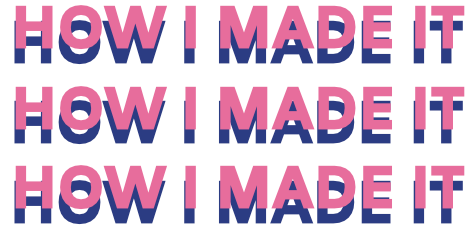 Welcome to our series, How I Made It, where we talk to beauty brand founders about their come ups, their origin stories, and how they finally, well, made it. The recurring series talks to beauty founders from all walks of life to uncover what inspires them, what pushes them, and the secret to their success.
Arpeeta Oberai knew she needed to take a leap of faith.
She just didn't know what that leap was. Humans are natural go-getters, always looking for what sparks joy. Traveling around the world in search of new things can be the best medicine for inspiration (think Julia Robert's character in "Eat, Pray, Love"). Traveling is the exact thing Beauteani's founder, Arpeeta Oberai did to figure out the next step in her life.
SEE ALSO: How I Made It: HELLEN founder on creating her line of ritual-based modern healing products in a pandemic
After years of working in the beauty industry, she decided to go back to her roots. For her, that was India – a place that has always served as her muse. While in India, she completely immersed herself in the world of tea. She wanted to know its story and the ingredients, cultures, and rituals behind all of it. She realized tea holds such a deep meaning for many around the world.
Learning about the tangled historic roots of tea led Arpeeta to what she likes to call her purpose, creating Beauteani. She believed in the power of herbal remedies and wanted to bring that into a unique form of self-care.
The small, indie brand only sells masks and teas, nothing more. Even more interesting, you're supposed to do the two together, like a ritual. The masks are "peel off" but not the painful kind. It's similar to the jelly-like texture you see at spas that you mix yourself and lather on your face. Then, as you sit with your mask on, you sip your tea and even take a few meditating moments if you'd like. The brand spreads a message of authenticity and "living your own version of a supercharged life."
The brand currently has four face masks and four tea blends. With funny names like Because Life, I.D. Please, and Srsly Soak'd you can find what you're looking for to help your skin and ease your mind.
Beauteani launched in December 2019, just before the pandemic struck in the states. Starting a brand and handling its first few months are always the most challenging parts. We spoke to Arpeeta about the feeling you get when needing to switch directions, the meaning of ritual, and the joy in starting your own brand.
How did you get into the beauty industry in the first place?
Growing up, I was always so inspired by the fashion and beauty world. It was just something that I gravitated towards, not because I was wanting to look like someone or be like someone else. It was more about how the perfect lipstick shade would make someone feel, or how the perfect silhouette created confidence.
To my surprise, I found out that Sephora HQ was in San Francisco. It's one of those things where you think "Oh it's only in New York or Paris," but it was right here. I found out about an alumnus who went to Santa Clara worked at Sephora and so I reached out to her just being completely honest. I said, "I don't have any prior experience I don't come from a magazine of publication or big fashion house but this has been something I've wanted to do my whole life." Within a couple of weeks, I started working there. That was my first full-time official job out of college and I worked there for five years.
What happened in that fifth year?
Going into my fifth year, I was so inspired. On the weekends I would go into a Sephora, and not because I had to, but just because I liked to see what we were doing and how it got brought to life in-store.
As I started looking more and more, I got to see consumers shopping around. I would notice how much joy it would spark in them when they would pick up a shade or be like "Oh my gosh, it's this brand" or "I love that founder" or "This product is so cool, when I wore it made me feel like this."
It sparked something inside of me. What if I was able to do something like that? That's when I decided, okay, maybe I need to take a leap of faith and go for it. It was very difficult leaving and doing it, but that was the start of my journey.
Was there any overlap while at Sephora? Or did you leave and then figure everything out?
When I left Sephora, I didn't know that I was going to do beauty. I didn't know what it was going to be, but I knew that I needed to take a step back. My confidence to leave came from curiosity. I had the strength to go out there and wonder, what I can do?
Two to three months of traveling and being inspired by environments are what it took for everything to really come to me. So there definitely was no overlap, and I think that was the biggest woe for me at that time. My husband always knew this was something I wanted and fully supported me, but you're leaving an amazing opportunity: a steady paycheck and so much unknown. You're going into the unknown, yes, you have fear, but there's also excitement in it too.
Why the blend of masks and tea?
Tea was something I never thought that I would bring into the world of beauty. I traveled around but mostly spent time in India, spending time at a tea plantation. There is so much diversity in tea and commonality between tea and beauty. Both are tied with the idea of a ritual bringing comfort and pleasure, embracing time for yourself.
They both share a concept of time. With tea, that time and dedication are in growing the leaves and brewing. In beauty, it's about taking time for yourself and caring for yourself in ways that matter.
The tea was something that I wanted to bring on because I love how it connects people from around the world. It's that undeniable symbol of respect and welcoming that connects everyone. Seeing that diversity is what inspired me to bring it and connect it into the world of beauty, so the mask came second.
How does it work? How do you do the ritual?
What's better than masking and sipping at the same time?  To me, the ritual of self-care is not so much about how you fill that space, but more about the time you're taking to embrace what matters to you most. It's about that self-reflection period and it's empowering. Creating the brand, the masking and sipping ritual, it was about bringing that whole concept together and that value of respect and diversity and inclusivity.
What do you think would be your advice to any aspiring individuals in the industry or community what would you say?
Starting your own brand is like having a baby. You want to make sure you're raising it the right way to success, but success goes beyond just having a great amazing product idea. You want to make sure that you're building it with the right values, partnering with the right people, believing in yourself, and trusting your intuition.
Always be open to accepting feedback because no feedback is bad feedback, it teaches you something that could be useful. Stay focused, persistent, and passionate. Believe that your purpose is going to bring that unique value to consumers.