In partnership…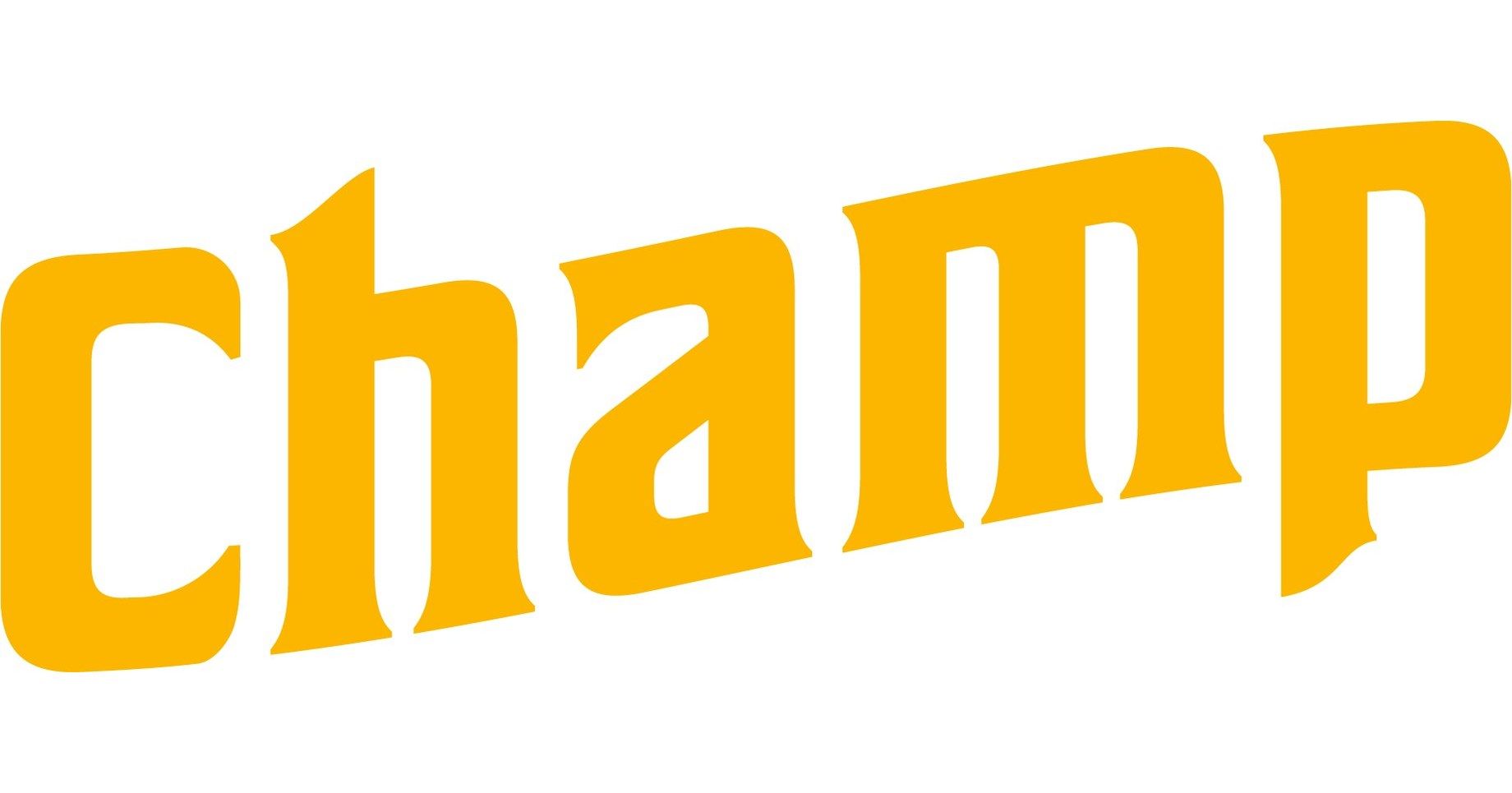 Welcome to Very Good Light's first-ever Sex Week. We're launching an entire week's worth of sexual health content during this pandemic because it's now more important than ever to learn about how to protect yourself. Along with the new sexual health brand, Champ, we're giving you the best, informative, and useful tips for an empowered sex life. Because sex should be fun. It should be safe. And you should be informed.
The world has changed but what about sex?
With the dawn of the COVID-19 pandemic, people all walks of life have had to rethink intercourse, altogether. Which means that they're also having less sex than ever. A new study from the Kinsey institute suggests that people are having less frequency with sexual experiences, a phenomenon that experts suggest comes from a multitude of factors including stress from the pandemic, fear of meeting new people, or general doomsday anxiety.
While the world may have hit pause when it comes to doing the deed, sex is still happening. In fact, another study finds those who are still having sex are taking it up a notch, becoming more creative between the sheets. It all makes sense. After all, sex is a form of self-care. Like eating, exercising, bathing, sex – intimacy, touch – are necessary to be a well-rounded human being. When it comes to Gen Z, sex has become normalized and so has the normalization of using protection. While only 54% of millennials say they regularly use condoms, 65% of Gen Z'ers say they always do.
Though condoms are the first step towards more empowerment when it comes to sex, the act of buying them is still very real.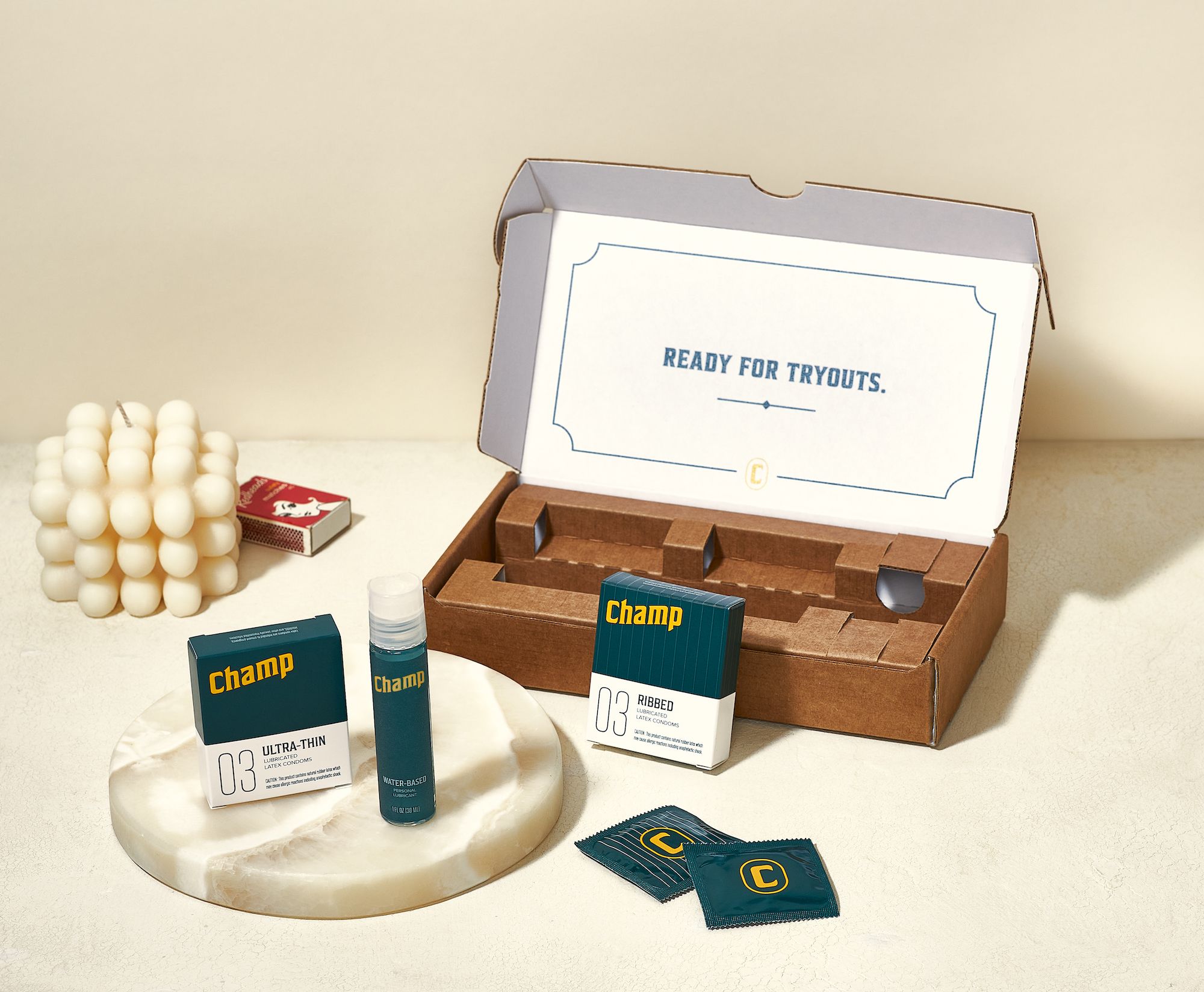 "I think the worst part of sex for me now is actually having to go to a CVS and then pay at the counter," says Joseph, 23, from Georgia. "I'm not ashamed to say I have sex but I am when asking for someone to unlock condoms from a glass box."
Touche.
Purchasing latex contraceptives is never the most pleasant of experiences, which is ironic, given that experts promote using them over anything else. Even buying them online with a retailer like Amazon can have its issues as many families share Prime accounts. (Don't know about you, but we don't need our mothers knowing about what we've been up to!).
Of course, it doesn't help that the condom industry seems stuck in the 90's. Many of the brands are still cringe-inducing and seem dated – from the hypermasculine messaging, the awkward colors on packaging, to the very names of the problematic brands. Why can't condoms be more discreet, or tasteful or…less sleazy?
Enter Champ, a new condom brand and shopping experience for sexual wellness. At a time when we almost gave up on sex completely, Champ came figuratively knocking at our door. The entire brand is sex positive, comes with elevated – can we say tasteful?! – packaging and feels like a modern day grooming brand. Except instead of essences, they sell lubes; instead of sheet masks, they're latex condoms. The branding feels elevated, sophisticated and approachable.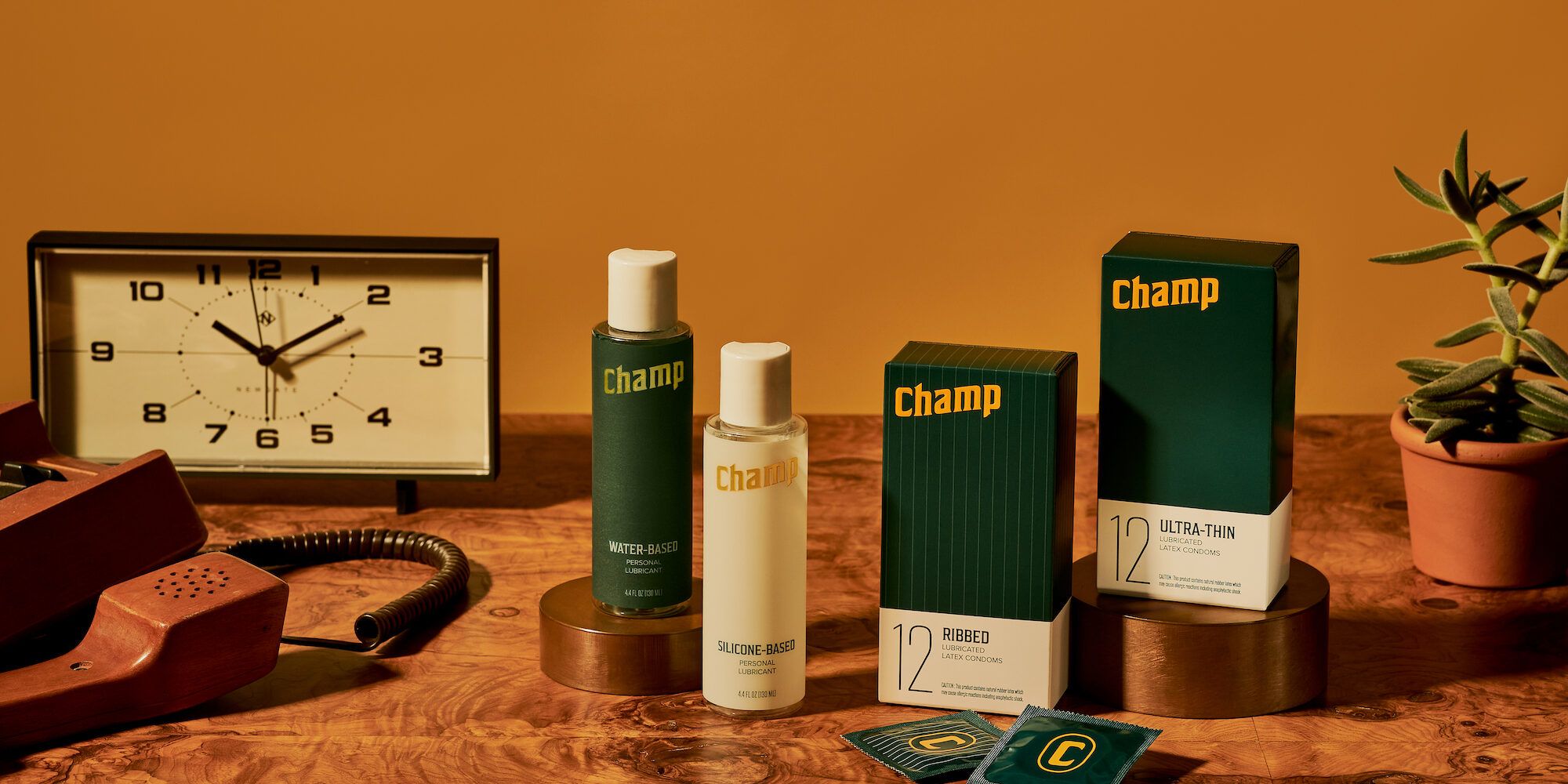 Apparently, that's completely intentional, at least according to one of Champ's co-founders, John O'Keeffe who agrees there's "anxiety, discomfort or shame" when it comes to purchasing condoms. Along with Nico Barnes and Allen Yau, the three set out to create a more inclusive brand. "Sexual wellness products are essential for our health and wellbeing and the buying experience or how a brand looks or who it appears to be targeting should not be a deterrent to purchase and usage," he tells Very Good Light. We couldn't agree any more.
"Sexual health is about creating enjoyable, healthy experiences and moments alone, with lube, or with your partner, with condoms and or lube," he says. "We want to offer products that simplify and amplify that experience."
And that comes in the form of discrete boxes shipped to your door. It goes from Champ's own distribution center to you, the consumer, without middlemen (or sketchy resellers). Each is 100% all-natural, rubber latex, without parabens, casein or BPA – just like how we like our skincare as well.
A pack of 12 retails for $16, its water-based lube is $18 and silicone-based lubricants go for $20 for 4.4 fl oz. It all means more sex, less having to pay out-of-pocket. This all means that yes, you should be having safe intercourse but doing so with people you can trust (also, those who are tested for both STIs and COVID-19).
Sex isn't going away, readers. In fact, people are still having lots of it. It explains why condom sales are now back on the rise. Here's to having sex solo, with a partner, or more. And Champ is here to help.
For more, visit meetchamp.com!