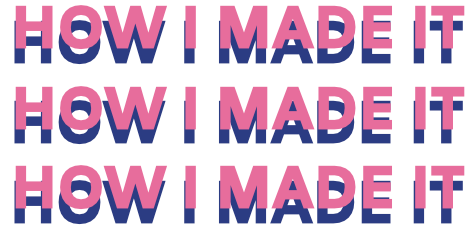 Welcome to our series, How I Made It, where we talk to beauty brand founders about their come ups, their origin stories, and how they finally, well, made it. The recurring series talks to beauty founders from all walks of life to uncover what inspires them, what pushes them, and the secret to their success.
Priscilla Tsai says her brand Cocokind finally lets her feel comfortable in her own skin.
She wouldn't exactly have called herself a "beauty lover" before she created Cocokind. Before Cocokind, she dealt with a lot of acne and suffered from the insecurities that came with it. She built up a negative relationship with her skin thanks to harsh prescriptions and antibiotics.
SEE ALSO: How I Made It: Tower 28's Founder Amy Liu, on creating a clean beauty brand based on inclusivity, sustainability, and fun
When she started to eat cleaner and understand ingredients, she fell in love with the idea of the skin and gut relationship. From there she started blending her own herbal oils, which were helping to heal her skin along with conscious eating. She felt people were paying too much for beauty products and ruining their skin trying to find solutions that leave their skin feeling harsh, burning, and compromise the skin barrier. At that point, Priscilla left the finance industry in NYC and created her own skincare line: Cocokind.
The Cocokind we know today produces fabulous skincare. It's one of Target's biggest clean beauty brands and their products do not disappoint. Whether you're new to clean beauty, trying to understand probiotics, or you're a clean beauty veteran,  Cocokind has something your skin will love and need.  Using ingredients like fermented oat, turmeric, celery, and chia face oil, this brand is what clean beauty lover's dreams are made of. And, it's very affordable. Their bestsellers include the Oil to Milk Cleanser ($18), Texture Smoothing Cream ($20), and Mymatcha All-Over Moisture Stick ($9)
Clean, great quality, and affordable: that's what Cocokind aims to bring into the clean beauty space, along with education. With the help of their blog, you can learn about sustainability, interesting ways to use their products, and what's happening all around the beauty space. We sat down with Priscilla to chat about what it means to create a meaningful brand – especially at a time when social media wasn't a tool for brands just yet.
How did the idea for Cocokind spark?
It was very much a discovery process of all the things I didn't like about beauty. The amazing thing about the beauty industry is that you can empower people to feel really good in who they are and in their own skin. Where it gets really dangerous is where you make people want to be something else, and as someone who has had really bad skin in a really formative time period in my life, in college and as a recent graduate New York, I just felt so embarrassed by my skin all the time.
I really built Cocokind based on the feelings and making sure anyone who interacts with Cocokind doesn't feel that way. That was such a big pillar for me for doing what we do.
What would you say were some challenges you've had to overcome?
I had literally no experience. I worked in finance in New York and I did that for 4.5 years. I was 25-years-old when I quit my job. I had never really done anything like this before. I think I was always interested in the consumer industry, but at that time—which was five, six years ago—the whole "Instagram brand" thing didn't exist. It's not like I had all these examples of, "Oh this is good content. This is what branding should look like online. This is how you should use social media."
Doing what I felt like was right for me and through time just getting to a point where I understood that it's not about me and my preferences. It was about building a brand that spoke to as many consumers as possible. That's something that in branding we changed, like our packaging. Our products, we have only really had oils to start and then we brought in more different products.
What would you say are some are the differences before social media boomed and now?
I'd say the hardest thing was just like, how are you going to reach people? Before social media, you needed a ton of money to reach a lot of customers. I'd say it's still really hard to reach a lot of customers in the "bootstrap" way. It's hard to do and you could argue that even now with social media that you still need a lot of money to do social media well.
I think we did that really well in an organic way. We didn't have money to spend, but we were really set in stone with our voice, what we stood for, our values, our products, how we use them, etc. That allowed us to get a lot of new customers. But before, the way to market was either you had this massive retail partner or you were using a more traditional form of advertisement. No matter what you need for social media, you need way more for other performance marketing initiatives. So I think it just created more barriers and you just needed more capital, frankly.
Can you talk a little bit about Impact Foundation that Cocokind has created?
We bootstrapped our business for the first five years and got to a really good point with a very little amount of money. It's one of those things where a lot of times in this day and age, funding is still not an equal opportunity for women and men. Not everyone understands that. Anyone who has money is trying to get into the landscape right now but it is a really inefficient market between investors and founders.
We didn't fundraise, and we didn't have a lot of money. We built it from the ground up and I think that example is really important when today there's just a lot of other people trying to start businesses and don't feel like they have the opportunities. They need more examples of the founder who did not start with $2 million right away and wasn't able to hire some executive. That will allow there to be more equity and more diversity in the founder landscape – in beauty and beyond.
When it comes to the Impact Foundation, it's super important to me because what we do is basically give no strings attached financial grants to founders who identify as female. We've supported people with the first machinery they bought, the first PO they bought for their products, the licenses, insurances they need, hiring, etc.
You can apply to our foundation and as long as the business has some sort of social responsibility impact, and they are eligible in the health, wellness, and sustainability industry. It's something that we're really proud of and we've made some great relationships along the way from some pretty incredible donors.
Do you have anyone in the beauty industry that's served as a really big inspiration for you?
I'd say one of my kind of like informal advisors in Jennifer Goldfarb. She's one of the cofounders of Ipsy. She lives in the Bay area and it's kind of nice to have a women founder example of someone who has been able to do amazing things with her career. She's someone who balances their personal life and gets through the challenges and ups and downs.
Do you have any advice for aspiring individuals in the beauty community?
I would say being humble is really important. When you're younger in your career you have a long path ahead, so just kind of keeping that perspective of "you don't know what you don't know." That's your whole job at the beginning of your career. Trying to find out what you don't know and keeping that humility, which then leads to this really eager appetite to learn and to just work really hard is something I just feel is really important in any career.