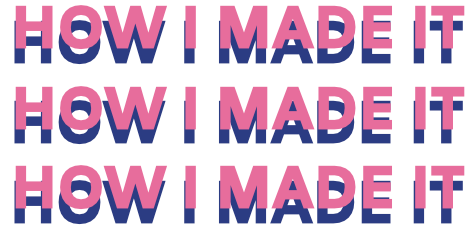 Welcome to our series, How I Made It, where we talk to beauty brand founders about their come ups, their origin stories, and how they finally, well, made it. The recurring series talks to beauty founders from all walks of life to uncover what inspires them, what pushes them, and the secret to their success.
Melissa Medvedich says she always knew she would launch her brand Supernal with a single product.
After years of working as a creative director in NYC for numerous magazines, Melissa decided it was time to follow her dream of working in skincare. She enrolled in the New York Institute of Aromatic Studies to become a certified aromatherapist and learn how therapeutic ingredients work with our skin.
SEE ALSO: How I Made It: Tower 28's Founder, Amy Liu, on creating clean beauty brand based on inclusivity, sustainability, and fun
Melissa embarked on a journey to create Supernal, a combination of her love for high-quality botanical skincare and design. By definition, supernal means relating to the sky or the heavens. This celestial quality ties into the brand's single, hero product, Cosmic Glow Oil, quite well.
Melissa expresses the importance of channeling her energy into the brand's single product. Supernal's Cosmic Glow Oil ($108) is designed to nourish, hydrate, and enhance your skin's natural glow. Every single bottle of Cosmic Glow Oil is hand-blended by Melissa herself in NYC. Not only is it a product that gives you supreme radiance, but it's also a real stunner on anyone's vanity.
It's clear Supernal is rooted in ritual and Melissa takes small batching seriously. She's proud to say the Cosmic Glow Oil is formulated for all skin types (even oily!) and only with non-toxic, natural, and organic ingredients. Here at VGL, we even gave the Cosmic Glow Oil a Lightning Award for Best Face Oil in 2019!
Read on for more about Melissa's journey as a beauty entrepreneur, how thrilling and terrifying it was to launch a small-batch skin care company, and the female founders she can't stop raving about.
What made you want to get into the skincare and beauty business?
Skincare was a curiosity when I tried my first facial at 14-years-old, paid for with babysitting money. It evolved from a hobby into a true passion as time went on. Prior to launching Supernal, I worked full-time as a designer and creative director in publishing for my entire career. I loved design and was so fortunate to collaborate with so many unbelievably talented creatives while working for a variety of media brands, but I still kept dreaming about starting my own business.
I kept thinking, if fear and financial responsibility weren't an issue, what would I do if I could do anything in the world I wanted to for work? Being completely honest with myself, I knew I wanted to create my own skincare brand, even though it would be a complete career shift. This was a conversation I continually had with myself internally and also with my husband for a few years before leaving my full-time role.
Growing up, did anyone influence or spark your love for skincare?
My Chinese grandmother, Francis. I spent every afternoon after school and Saturdays until high school at my mom's and grandparent's family business. From a young age, I observed how much joy she experienced when caring for her skin, and I loved to poke around and smell her face creams that she would buy in Chinatown. As I grew up, I realized I inherited her love of taking care of herself and jewelry. My grandma will be turning 90 this year and has Invisalign and I just think that is a tremendous mood—and also, queen.
What was it like starting out Supernal with your unique idea of small, handmade batches?
Super exciting, yet also very scary at the same time. The idea of thoughtfully creating my own unique skincare formulations wrapped in values that are important to me personally, as well as the opportunity to have complete creative ownership over the look and feel of Supernal, inspired me and fulfilled me in a work sense to the greatest level I have ever experienced, and still do daily.
On the flip side, having no guarantee Supernal would be well received because skincare is such a fast-growing industry was absolutely frightening. I'm not sure that feeling ever goes away either, but ultimately it's not a scarier feeling than the idea of never trying.
What were some of the first steps you needed to take and possibly some challenges you had to overcome? In other words, how did you take your vision from ideation to execution?
Besides modest savings and a tremendous amount of moral support from my husband, I was pretty much starting at ground zero after taking a leap of faith leaving my full-time job. I began by experimenting with plant-based ingredients at home and dedicating a few hours to research every day. I put my savings towards going back to school for my formal education in aromatherapy and botanical beauty formulating while taking on as much freelance work as I could possibly find to pay bills and for bootstrapping the business.
I always knew I would launch with a single product from a resource perspective, but also mostly from wanting to make sure my first offering would be my ultimate vision come to life: a favorite skincare product for every day. I spent over a year both sourcing and vetting ingredients suppliers, while refining and testing Cosmic Glow before finalizing the formula. Simultaneously, I was treating myself like a branding and packaging client, going through all of the exercises of selecting a name, mood boarding for the brand feel, sourcing and reviewing packaging samples, and building the website.
What has been your biggest accomplishment along the way? Has anything surprised you during your time as a beauty entrepreneur?
Finally launching the brand website and also getting to see Supernal on the shelves at Shen, Credo, Nordstrom, and a few other incredible retail partners before the end of the first year has been a big accomplishment.
I am also so overwhelmed with gratitude by the positive feedback Supernal has received from the beauty community. Cosmic Glow Oil was a Very Good Light Lightning Award winner for Best Face Oil in 2019, as well as a Hello Giggles Beauty Crush Award 2020 and Glamour Beauty Award 2020 winner for Best Clean Face Oil. The recognition has been such an amazing surprise, as well as a dream come true!
Where do you see the future of sustainability and beauty heading towards?
We're seeing beauty brands, retailers, and consumers continue to find ways by minimizing their waste footprint—from the impact on environmental resources to packaging. The Detox Market is working towards becoming carbon negative by 2025, and Credo Beauty recently announced their sustainable packaging goals, one of which includes the elimination of single-use masks and wipes within the next year. I think retailers and brands will continue to evolve in this direction as consumers are looking for a more sustainable lifestyle not just within the beauty industry, but overall.
Who is your inspiration within the beauty industry?
Emily Weiss has been a long-time inspiration since I first stumbled upon Into The Gloss almost 10 years ago. In 2014, I was working in sports and hip-hop and just starting to dream about working in beauty full-time. After begging my photographer husband to shoot my bathroom cabinet with his professional lights (I love you, Tom!) I was featured as one of the first #ITGtopshelfies a few weeks later.
The day the post went live, my neighbor of two years—who I had only exchanged smiles in passing with up until that point—spoke to me for the first time and was like, "I saw you on ITG and told all of my coworkers my neighbor is famous!!!" He was kidding, of course, but in that moment of making a new friend and chatting about skincare, I realized how much beauty has the ability to connect people.
I will forever admire the community Emily and the ITG team built, and how Glossier was possible because of it. I'm also inspired by the intimate family business May Lindstrom created. I think Julie Elliott's In Fiore is a stunning and lovely brand. Trinity Mouzon Wofford of Golde is also a total boss, and I have a full-on founder crush on Amy Liu of Tower 28.
Any advice for aspiring individuals in the beauty industry/community?
You need to have faith in your vision and know the hard work you'll put in towards achieving your goals. When in doubt, trust your gut.
Very early on in my journey, I was told by a few industry experts that there were already too many face oils on the market and that I would need at least four different products and $100k minimum to launch a brand successfully. While I was grateful for and accepted their feedback, ultimately I needed to trust my instincts and work with what resources I had.
When you think about it, it's probably possible to say there could be too many of any kind of product or service—but there's only one YOU. You personally will bring that special sauce to whatever you're creating, and that's what will make your offering unique and special. Patience and Google will also be your best tools.