May is officially Asian Pacific American Heritage Month, celebrating the journey of Asian Pacific Americans, what they've accomplished, and what's to come. For an entire week, Very Good Light is kicking off a series of Asian American stories, highlighting the future of Asian America. From Generation Z activists, healthcare workers on the front lines, music artists, and more, we're uplifting Asian stories. We've partnered this week with Hate Is A Virus, a grassroots campaign that aims to raise $1 million to businesses affected by COVID-19. Together, we hope to spark conversations, change, and community. After all, the Asian American experience is the American experience. We're in this together. For more on Hate Is A Virus, go here.
I grew up as one of the only Asian Americans in a mostly white high school in Colorado Springs, CO. My peers wore Abercrombie & Fitch. They listened to Blink 182 and Eminem. They gathered at each others' houses on a weekly basis to watch the latest episode of The OC. Unlike many other Asian American experiences – kids who would give anything just to fit in, to be accepted for even one semester – I truly didn't give two f***s.
SEE ALSO: As an Asian American I'm invisible in this country
I'd blast Korean pop music from my MP3 player, scribble on my paper bag-wrapped textbooks "Korean PRIDE," wear my hair in a floppy, 2000s K-Pop way, all while speaking in Korean to any exchange students I could find in the hallways.  Of course, this made me a social pariah. I had zero friends in my class – I was obviously too Asian for my high school and they didn't know what to do with someone like me. But despite their best attempts, they couldn't erase me from the halls. I wasn't like any other Asian American they met…I was loud. If I didn't agree with you, you'd certainly know it. When my assertion created tensions within my classes, I'd call out teachers who would practice microaggressions, call me "Oriental," or side with a racist classmate. I took none of it and, consequently, set my high school on fire.
In the midst of all of the chaos, I recall being a lonely child dreaming of a bigger world outside Colorado. I'd eat lunch alone in my Jeep Cherokee, blasting Amerie, imagining a better future where possibly I, too, would be accepted for who I was.
Through my high school rage I practiced becoming unabashedly Asian, almost militant in my identity. To survive, I read history books about Asian immigration, Asian American pioneers, and anti-Asian politics. I channeled my studies, and agenda, into the school's newspaper, The Lever, finding space to articulate and publish my thoughts for our high school audience. I didn't care that my reporting never catered to a mostly white readership, much to the chagrin of my editors. Asian American history was American history, after all, and I figured these people needed education.
I wrote an article about Abercrombie & Fitch's racist depictions of Asians (it was of two Chinese immigrants in coolie hats with the words "Two Wongs Can Make It White"). It caused an uproar. The day after it was published students confronted me,  saying I should, "Go back to China" if I didn't like it. Nevertheless, I remained undeterred. Focused. Even though I was only a baby activist, I was fearless.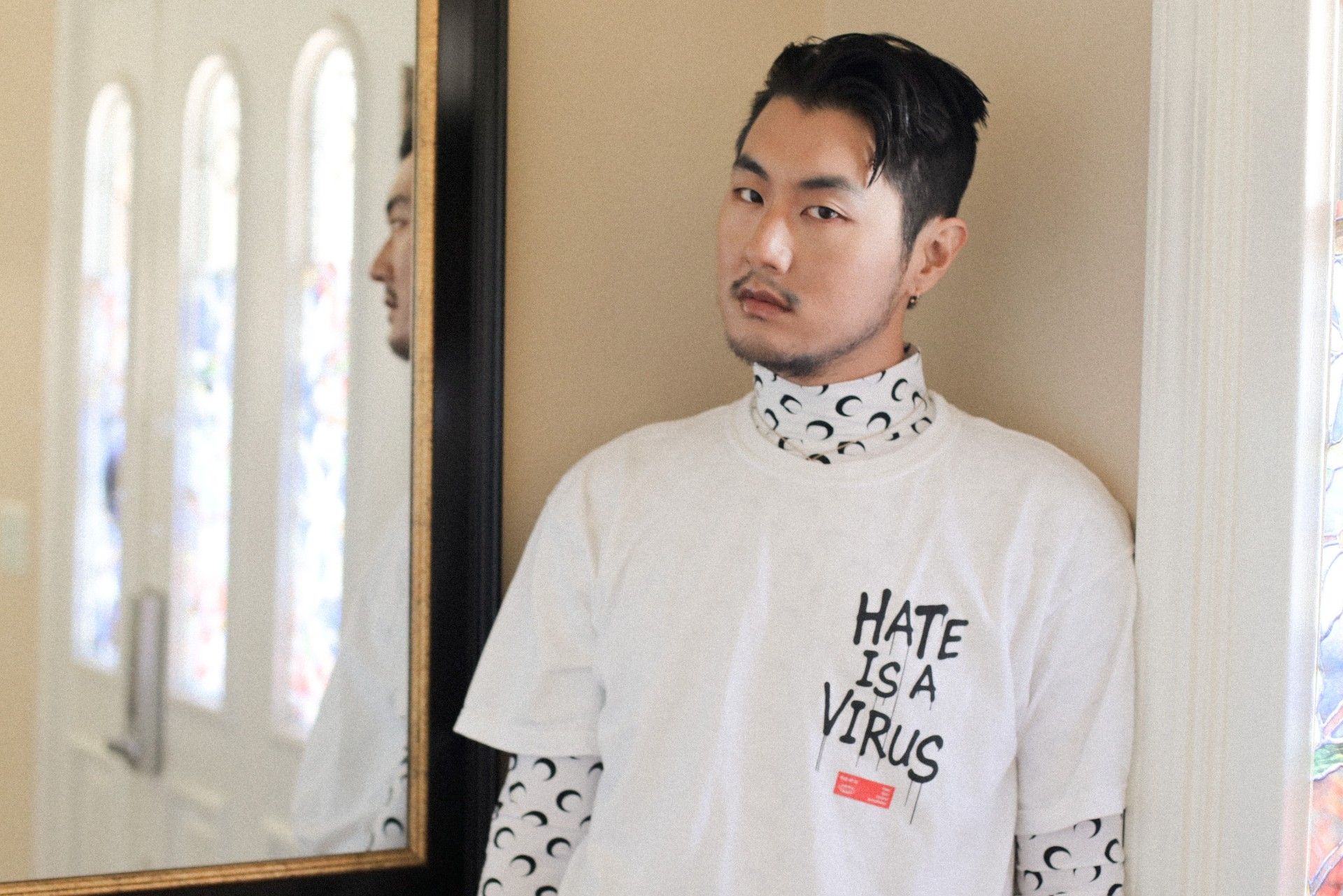 The next few articles featured two Korean immigrants and their experiences; the rise of Asian technology; and a two-part story about how my Korean grandparents escaped the Korean War. Though I felt no one believed in it at the time, the latter eventually won first place for a statewide Colorado High School Press Association award.
My advocacy, played out in the public high school domain, soon ushered in detractors who tried to silence me. The features editor my junior year, met me in the hallways to speak about her issues with my ideas. "They're too Asian, David," she said, without skipping a beat. "We don't want to be labeled an Asian-loving newspaper." I blinked, hardly shocked. "Even if I wrote about an Asian American story every single day of the year, there still would be a lack of stories about my people." I stalked off  to collect my thoughts in my Jeep.
But the feelings of erasure and gaslighting wasn't an experience I, as an Asian American, experienced alone. And it wasn't even their fault. None of my peers cared about Asian Americans because we were no Asian Americans to be found. Not in our history books, not on television (unless the Yellow Power Ranger counts?), not in movies. It was as if we'd never been here — we simply didn't exist.
And so I continued pouring over textbooks, finding comfort in history. I was both saddened and heartened to know that many ancestors before me also felt pushback. My experiences weren't unusual. I learned Asians have always been treated with fear and disgust. The largest mass lynching in America was in 1871, when 20 Chinese immigrants were hung by white Americans in Los Angeles. There would be two other massacres subsequently after. Native Americans certainly weren't safe: when Sikhs immigrated to California in 1907, they were targeted with hate attacks.
A decade later, would-be immigrants from China were  completely barred from entering the US with the Chinese Exclusion Act, passed in 1882. Those who were brought over, like a few Filipinos, were treated like animals. In 1905, a white American named Truman Hunt, brought 50 men from the Bontoc Igorrote tribe from the Philippines back to the U.S. He made them a part of his exhibition at Coney Island, where people could come to see "how savage" these Asian men were. In 1930, there'd be anti-Filipino riots in Watsonville, CA, demanding that immigrants be banned from the city. They'd become ineligible for citizenship.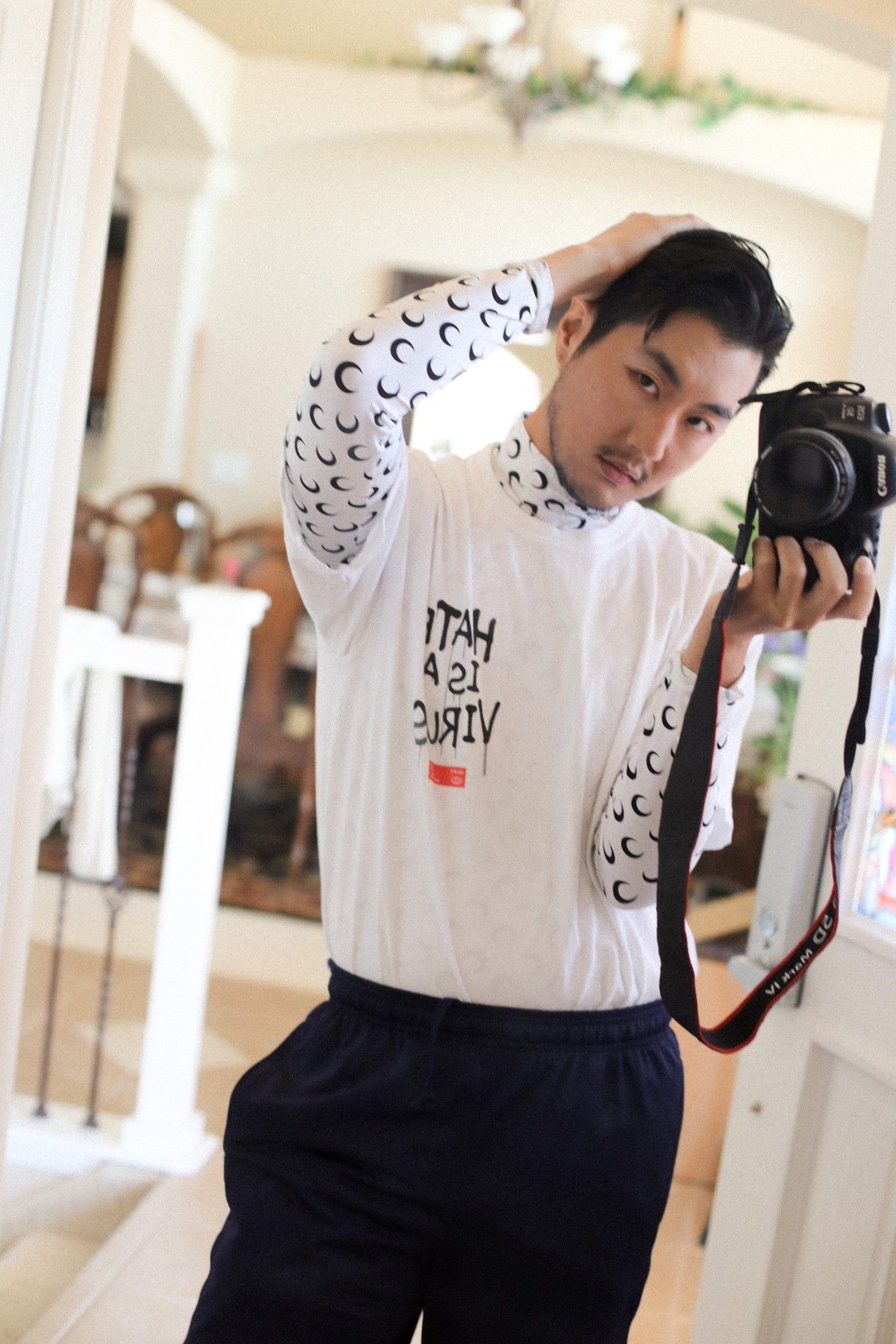 During 1941, the U.S. would go after Japanese Americans after the Japanese navy attacked Pearl Harbor. In an executive order signed by President Franklin D. Roosevelt, more than 100,000 Japanese Americans – and Native Americans and a few Latinx as well, who were thought to be Asian – were sent to Internment camps. It'd be the only time the government would force a group of Americans to be imprisoned en masse. The anti-Japanese sentiment carried into 1982 when a group of white American men beat a Chinese American named Vincent Chin to death. Believing he was Japanese, murderers accused him of taking their jobs away from the American automobile industry.
Though we've been here for centuries, I was appalled that these important stories weren't being taught in our curriculum. We'd read about the Civil Wars, European history, but Asians were relegated to a footnote at the bottom of our textbooks. It reinforces why education is so vital.
I graduated high school with a firm understanding of my place in America and how as an Asian American, I'd continue to go unseen. Sadly, not much has changed in my adult years. I wrote about feeling invisible back in 2016 – and it still rings true today.
Though I became accustomed to the idea of remaining a perpetual foreigner – that I didn't belong and never would – I never expected the pain of encountering anti-Asian history in my lifetime.
In the 2000s, I witnessed South Asian Americans targeted with hate crimes, much like I'd read about throughout the previous century. It would carry on into the 2010s. In 2016, an Indian American man named Srinivas Kuchibhotla was shot and killed at a bar. The hate crime was eerily similar to Vincent Chin's killing – both were perpetrated by white American men consumed with xenophobia.
Fast-forward to 2020 and we're seeing how Americans haven't learned from our dark past. Anti-Asian sentiment has run rampant in the midst of Coronavirus, reminding me of what I'd read about Asian Americans facing for decades prior. Since March, there have been thousands of racist reports of beatings, verbal harassments, and assaults – daily. It's disappointing, and deeply troubling, that nothing's changed.
I feel enraged. Just like I was in high school, I have remained audaciously Asian American. Throughout my career as a journalist in New York City, I've combated against racist editors who attempted to squash my voice. It made me realize we, as a people, have so much more work to do. But, as always, it all only further inspires me to continue to fight not only for the visibility of my own, but for all marginalized people. From the LGBTQ+ communities, Black Lives Matter, indigenous brothers and sisters, the undocumented Latinx, and much more, I've realized that every struggle is my struggle. Since, I co-founded Advocates for Inclusion in Media, along with my friend Sarah Springer, a Black American creative. We wanted to send the message that we're stronger together. We're in this together.
And so, to counter future erasure, I've decided that we need to uplift Asian American stories even more. To celebrate Asian Pacific American History Month (it's all of May, if you didn't know) Very Good Light is dedicating an entire week to Asian American stories. We've partnered with the grassroots movement, #hateisavirus, a campaign that aims to raise over $1 million towards Asian American businesses affected by anti-Asian sentiment and hate. Collectively, we're presenting you with an entire series of stories that hope to educate, empower, and eradicate hate.
I think about high school-David today, and wonder what he'd think of his adult self. Would he think I was weak? Would he be disappointed that I didn't work harder to advance underrepresented voices? Would he think all of his hard work would be in vain? While I don't know the exact truth, I do hope he'd at least be proud that I'm still loud, still vocal, and still as angry as ever.
I can hear my younger self writing these words on the pages of my high school newspaper. It's late at night in the English classroom where The Lever would put together the final touches to our monthly 'zine. The room is quiet, the sun setting in an orange pink melange. There, in large, serif font is this across the front pages. "Silence is erasure and erasure is death. Will you stand with me?"