The influencer market has reached fever pitch.
With so many #ad #sponsored #partner posts, it seems as if every brand has put most of their marketing dollars into influencers. No surprise to anyone then, that it's a $9.7 billion industry. But what's the ROI and are consumers really buying products touted by other people? Maybe.
But new brands are thinking outside the box and moving forward so that they are transparent in their marketing approach. One such beauty company is My Beauty Brand, which is all about peer-to-peer recommendations where customers become the sellers. That means, there's no monetary transaction, no pay-to-play, so to speak. Taking it a step further, the brand says it's "anti-influencer," meaning no one gets paid to use their products or tout it on social media.
"When did beauty get so ugly? When you got paid to say you love me," the brand's slogan reads. "Everyone posts, but no one delivers," says another.
Harper's Bazaar already dubbed the brand a "digital Avon for Gen Zers due to the fact that consumers can create their own stores and money goes back to consumers. The site makes it a seamless process with users creating looks, uploading their photos to a 'Your Store' section, which then allows them to earn commission.
SEE ALSO: GQ just discovered men wear makeup
So, what is My Beauty Brand? By opening a virtual store on My Beauty Brand's site and posting looks, users can earn up to 20% (30% through the month of March!) when others shop their respective stores. Though, unlike working at a physical brick and mortar, you aren't making an hourly wage. It also means you're going to need to sell lots to make significant money. An £18 lipstick would get you £3.40 with 20% profits.
Founded by Max Leykind and Robin Derrick, they teamed up with Central Saint Martins and London College of Fashion students to create packaging with Gen-Z appeal. Sleek white and silver encasing with magnetic closures allow for endless perfect vanity photos to be taken and appreciated by MBB lovers everywhere.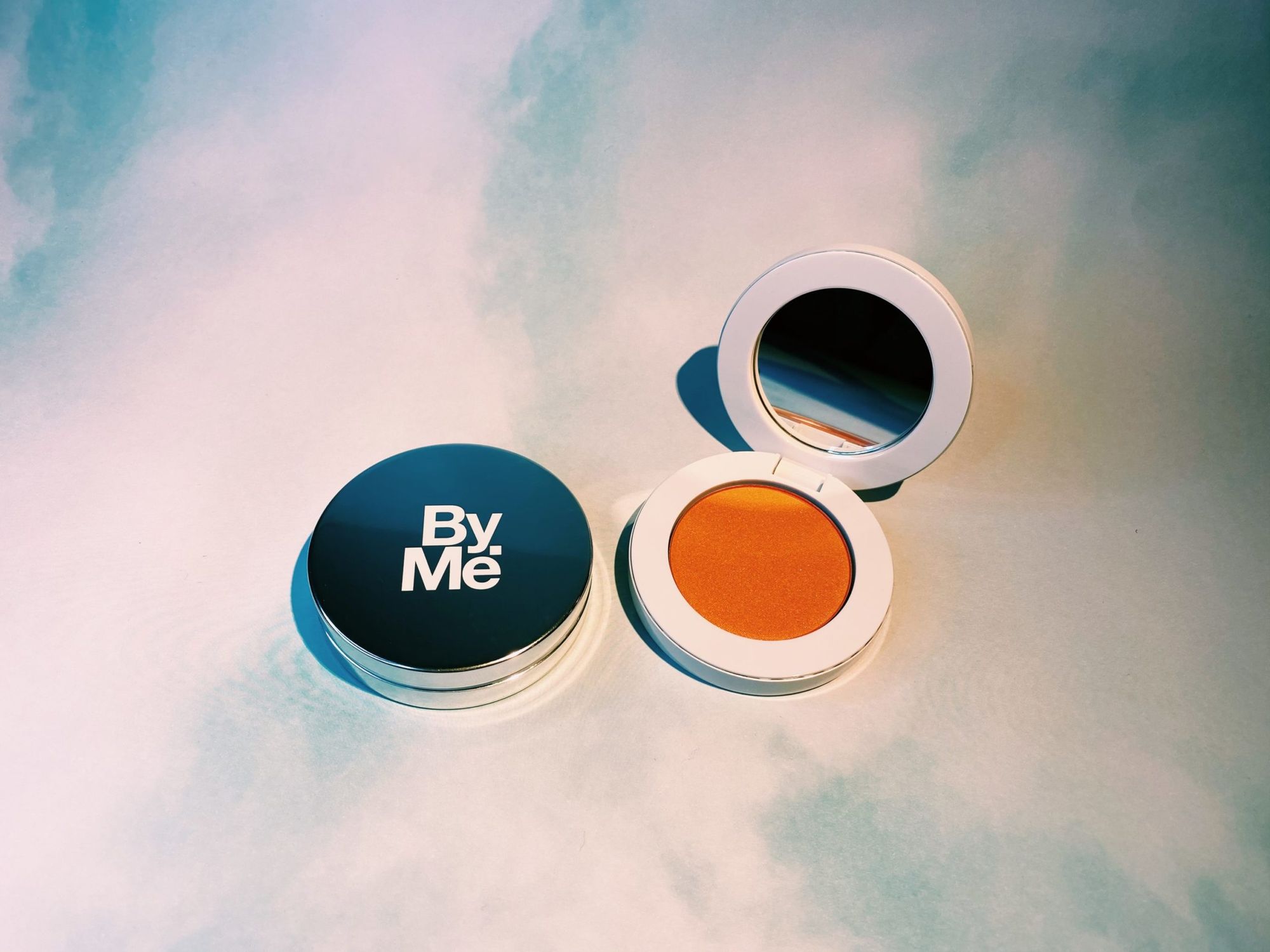 We got our hands on some of their By.Me. products and needless to say, we were floored. Impressed is an understatement. This brand doesn't just have beautiful packaging and an amazing mission, the formulas are nothing we've seen before. We tested their RichGlide Cream Lipstick, Pure Power Blush, Sheer Brilliance Highlighter, and Total Colour Metallic Eyepaint. All of their products are completely gluten-free, paraben-free and cruelty-free. Most are vegan but a select few are not which you can easily filter on their website. After trying all four products we realized there was little to complain about. The pigment, the buildability, the wear. High quality at its best – it's money. These products answered all of our beauty hopes and dreams.
We opted for their Pure Power Blush in the color India Coral Pink. With any powder blush, you need to get the right sheen. You never want your skin to look dry when you're trying to perfect a flawless flush while staying dewy. This formula actually felt hydrating? Which is weird to say for a powder blush. We brushed a bit over our nose too for some extra coral goodness.
Next came the Sheer Brilliance Highlighter. And hey, highlighters are tough. They don't always show up on certain skin tones and well, that is the point of a highlighter. To show up and catch that damn light! Their Maria Honey Gold color seemed different and very intriguing. It offered a warm freshly-sunned glow without ever being in the actual rays.
We know that all that glitters is not gold, believe us. Glitter eyeshadow is messy, creases, and always falls out onto our faces making a mess. But not the Total Colour Metallic Eyepaint. It has a creamy texture. For real. While highly blendable and buildable, it never loses the look of when you first applied it. We love the Colette Copper Foil color.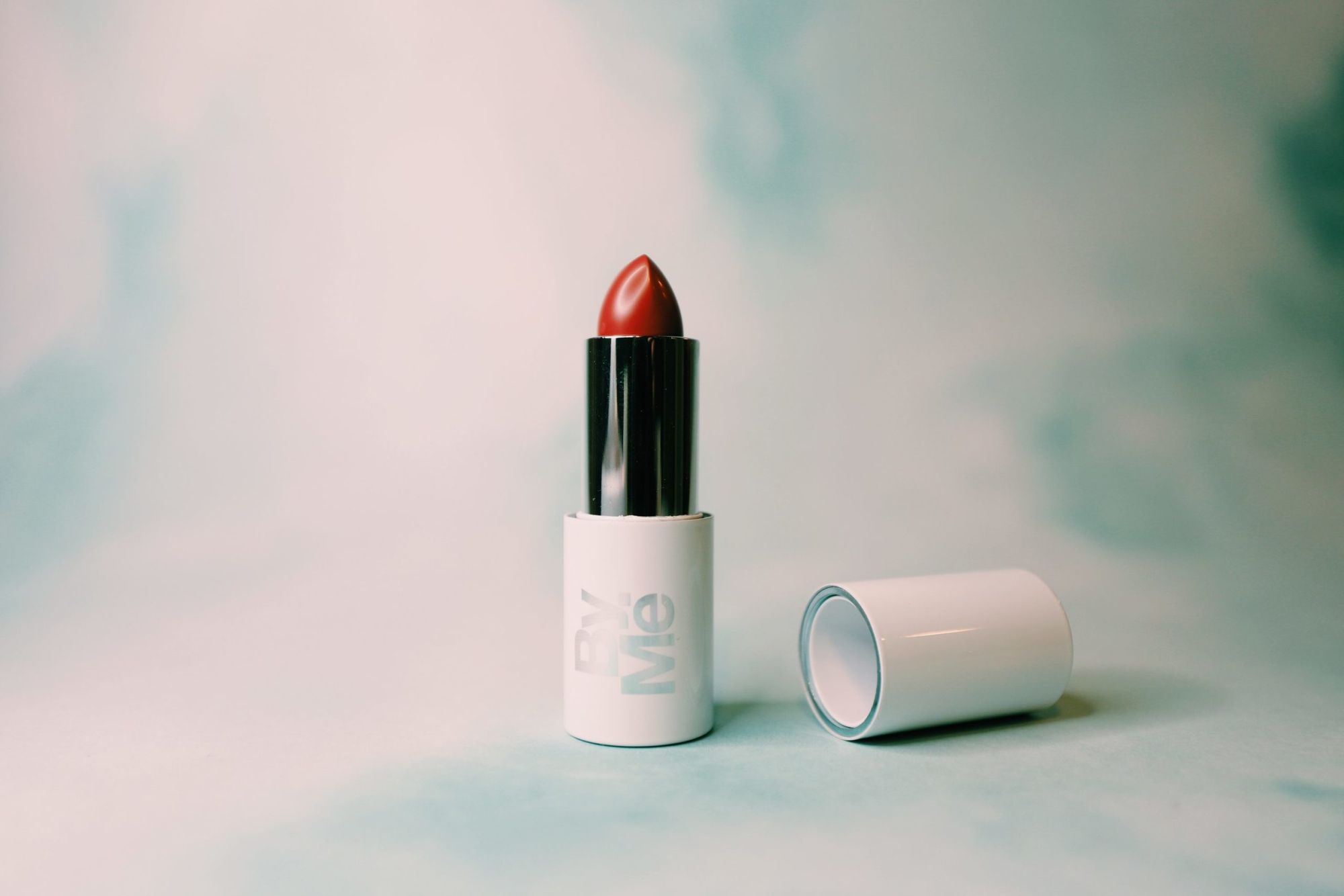 Lastly, the RichGlide Cream Lipstick. We were skeptical and a clear gloss or even just chapstick usually does it for us. We feared the lipstick (despite its name) would reject our crusty winter lips. But yet again, we were surprised. Upon opening, it was nothing like Glossier's Generation G. It actually LOOKED creamy and hydrating. It needed reapplying throughout the day but we didn't mind as we looked awaited each needed additional swipe. Elodie Blush Rose, while a very natural color gives you an elevated lewk for sure.
TLDR;
My Beauty Brand is a brand that shares profits with its users
They're anti-influencer and all about giving a voice to customers
Paraben free, gluten-free and mostly vegan
Their product packaging is chic and actual applications are superb.