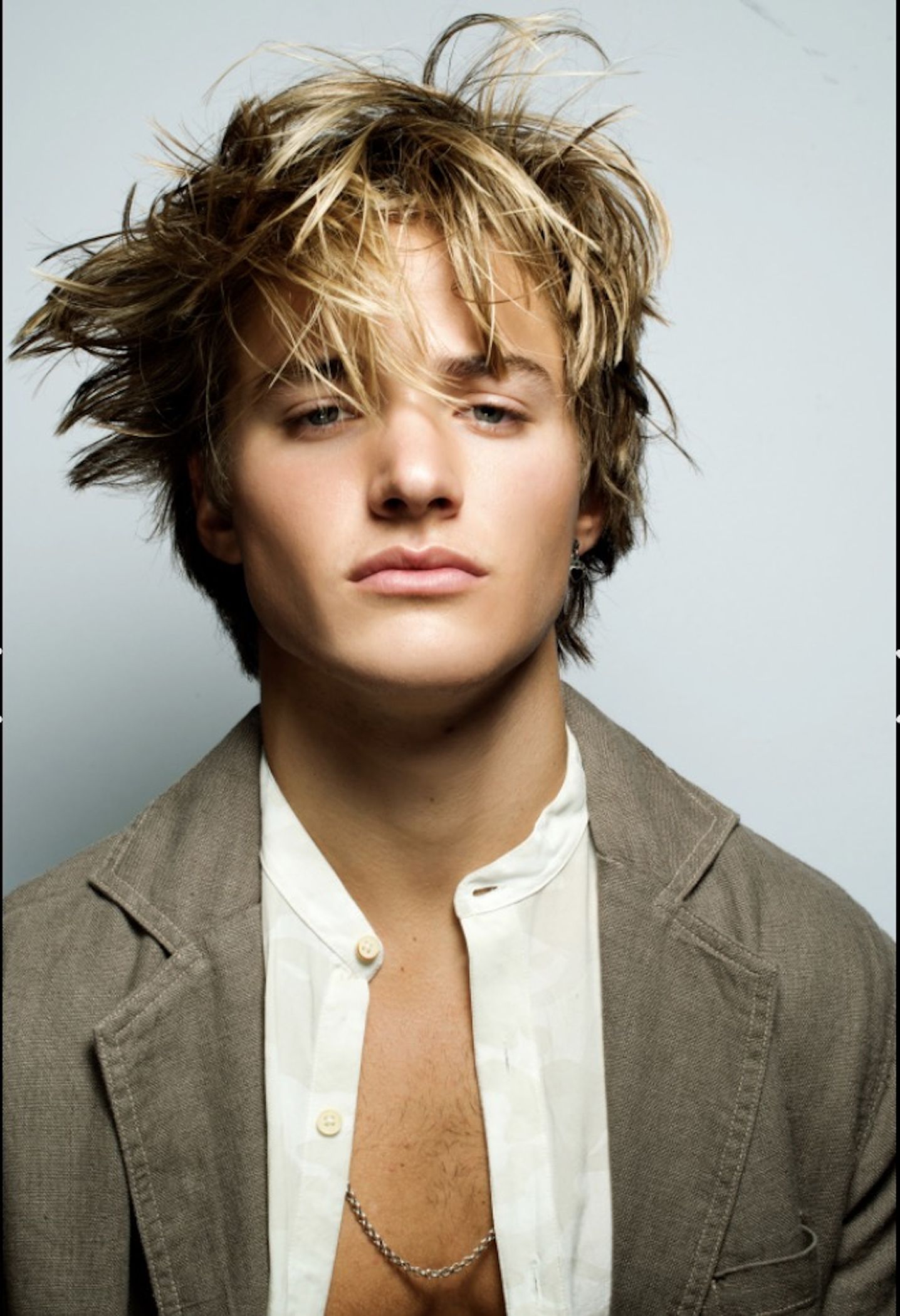 There's Generation Z – then there's Generation Zen.
Mitchell Hoog seems to be the latter. One of Hollywood's newest "It Boys," with a new movie out today called "Harriet," alongside Janelle Monae and Cynthia Erivo, busy wrapping up three other films and a television show, the 20-year old is being mindful of how technology can disrupt life.
SEE ALSO: Kpop star Henry Lau on wants to represent Asian American men everywhere
While most others in his generation are obsessively posting on the 'gram, producing TikTok videos, or thirsting for attention, Mitchell's mostly off of his phone.
"I have a cap on Instagram – it's 20-minutes a day," he tells Very Good Light over the phone. "I'm human yes, and sometimes I'm on there more, but I'm very conscious not to go straight to social media."
Which seems very abnormal for any person under 25. After all, there are countless studies on iPhone addictions, with an average American on their phone for over four hours a day. Though there aren't any studies about the repercussions, there's already an influx of anxiety and depression that is said to be stemmed from social media.
But Mitchell refuses to allow technology to dictate his life. Though he has an Instagram and is on social media, he's mindful of how it shouldn't play a majority of his daily life. And it's this self-awareness that he says has allowed him to find success in Hollywood and navigate his career without compromising who he is – someone who's sensitive and thoughtful.
A competitive snowboarder from Fort Collins, CO, he was thrust at the mercy of the mountains as a child, where he'd practice on an around-the-clock schedule. At 13-years old, Mitchell was already gaining sponsorships and contracts, something that he says made him "mature really fast." Through the chaos of competitive sports was his ability to quiet his mind, something he'd practiced since he was a child. His dad was a motivational speaker and his mother was spiritual, which allowed him to take part in their lessons. "I read a lot about Buddhism, Taoism from my mom and business books from my dad," he says. "I was never into video games."
As the youngest child, he recalls being imaginative and creating his own worlds, expressing himself through acting. His old brother and sister were both in theatre, and when he decided to take a stab at acting, he realized he had an innate ability to emote. It led him to Los Angeles where he was signed and began his Hollywood career. His first big role was as JC Snyder in Netflix's "Walk. Ride. Rodeo," a story about a teen who's determined to get back into competitive rodeo after a spinal cord injury. Next was a Lifetime movie called "The Wrong Stepmother," where he played a character named Patrick.
Finally came his biggest role yet in Harriet, a biographical film about slave-turned-freedom fighter Harriet Tubman. In it, he plays Vince Brodess, the son of a plantation owner who decides to sell Araminta Ross (Harriet's given name at birth). It's this that becomes the catalyst of Harriet's decision to flee and run for her life.
The movie, Mitchell says, was transformative. "Working with Cynthia (Harriet) was so inspiring," he says. "Being around people who are consumed by art or an idea and talking to them made me work two times harder. Cynthia is so accomplished at such a young age and I was eager to learn about her work ethic."
Funny coming from Mitchell, who himself, isn't even 21. Though not even legal to drink, Mitchell seems wiser than his mere two decades of life. For one, he's very aware of his own power and encourages others to also discover theirs. "I think we've forgotten how to be bored," he says. "We need to give time to sit down and let your mind explore and go to different places. To question things. That's how we find empowerment."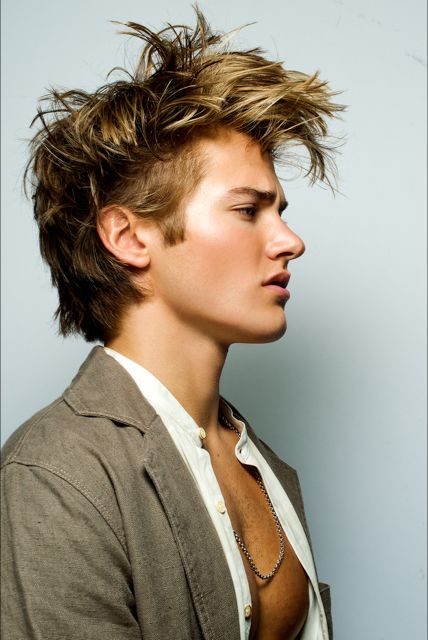 He also mediates – a lot. "Meditation is a constant, almost a job, and you have to work on it," he says. "Sig down, have your legs crossed and close your eyes. It doesn't have to be at home, either. You can practice active meditation through security in an airport to anywhere you're at. Just concentrate." Social media, he says, has "interrupted the thought process and focus." He says he wants to simplify his life and his day. And so he'll paint or read. He'll text to friend to have face time – real face time, not on your iPhone – and invite them over. He'll deconstruct the day and dissect how it went.
"Life for me is about being present, practicing vulnerability and empathy," he goes on to say. "It's very hard to be vulnerable and I'm trying my best myself, but I hope I can continue being present."
Watch Harriet, which premieres today, in U.S. theaters.