My skin's so sensitive, I believe I can hear it cry. Every night.
Once seemingly impervious to acids, exfoliators, or peels, my skin had become a lot more fussy, and rejected most products I introduced to it. Like a baby that becomes more accustomed to foods, my skin had become fed up with harsh products like AHA BHA or even some Vitamin C's. The combination of any acids sent my face into hyper-overdrive, and it would throw a tantrum and I could feel it screaming.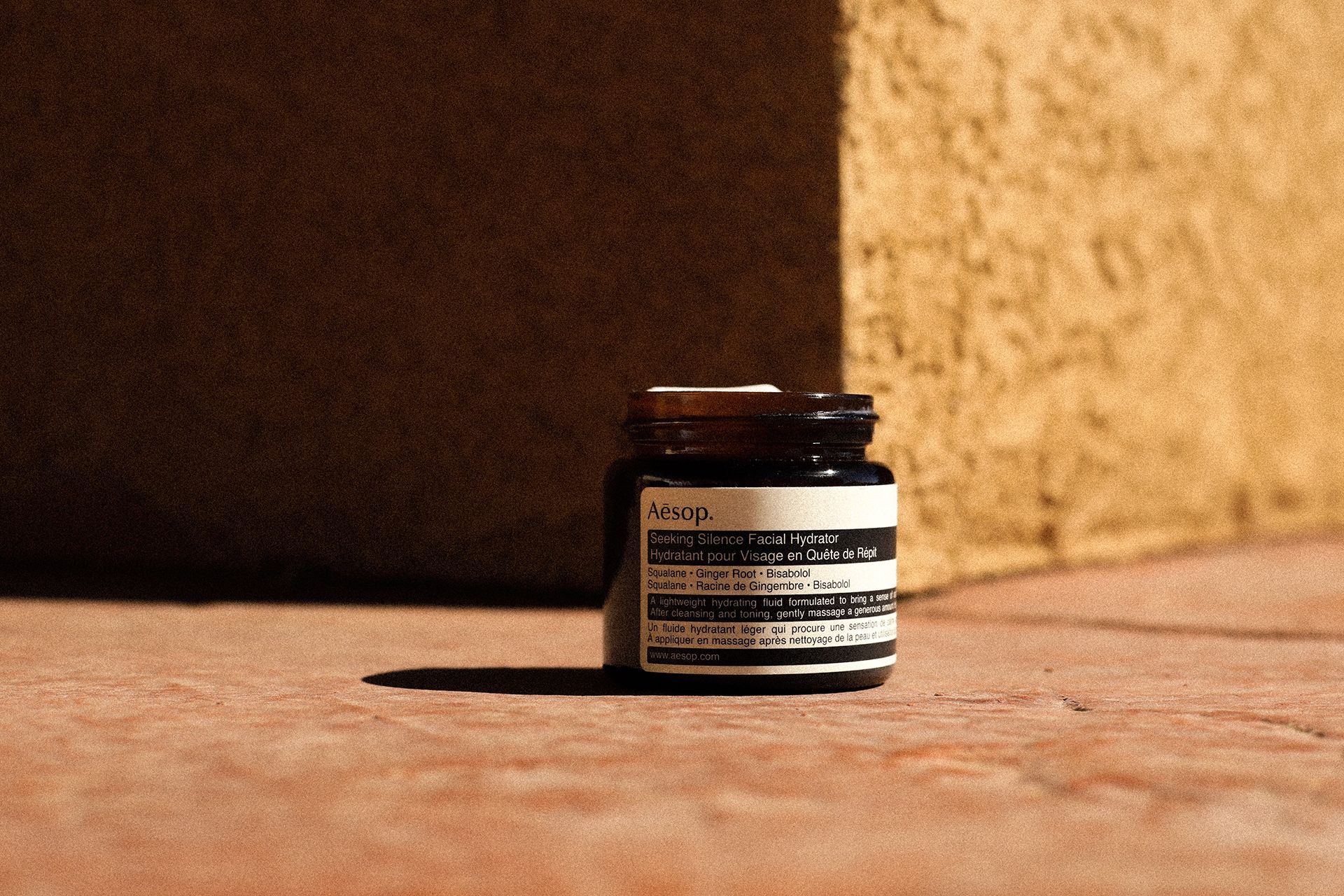 SEE ALSO: Avoid these alcohols at all costs.
It was just recently when I realized that this all meant that I'd have to clear our my medicine cabinet and start all over. That the products I was using was way too harsh for my sensitized skin. My skin barrier was no longer able to protect me and it was now the reverse: I had to start protecting it.
I proceeded to switch to mostly all sensitive skincare products since, ones that are thoughtful in their approach to catering to those like me. One such product that's been on my rotation of curated moisturizers is one from Aesop, which just launched its Seeking Silence Facial Hydrator today. The product, which is $60 and is 2.1 oz., is a completely new formulation, one that adds to Aesop's line of over 100 products.
This one uses two all-new ingredients to the Australian brand: green microalgae, rich in anti-oxidants called Dunaliella Salina Extract and one from dormant bulbs of daffodils, Narcissus Tazetta Bulb Extract. Together, they work to soothe irritated skin while reducing angry redness.
According to Aesop's founding associate, Suzanne Santos, using dormant plants is crucial to slowing down cell proliferation and offering a plant protection during unfavorable growing conditions. AKA it also reduces skin irritation in states of heightened stress to bring it back to a calm state.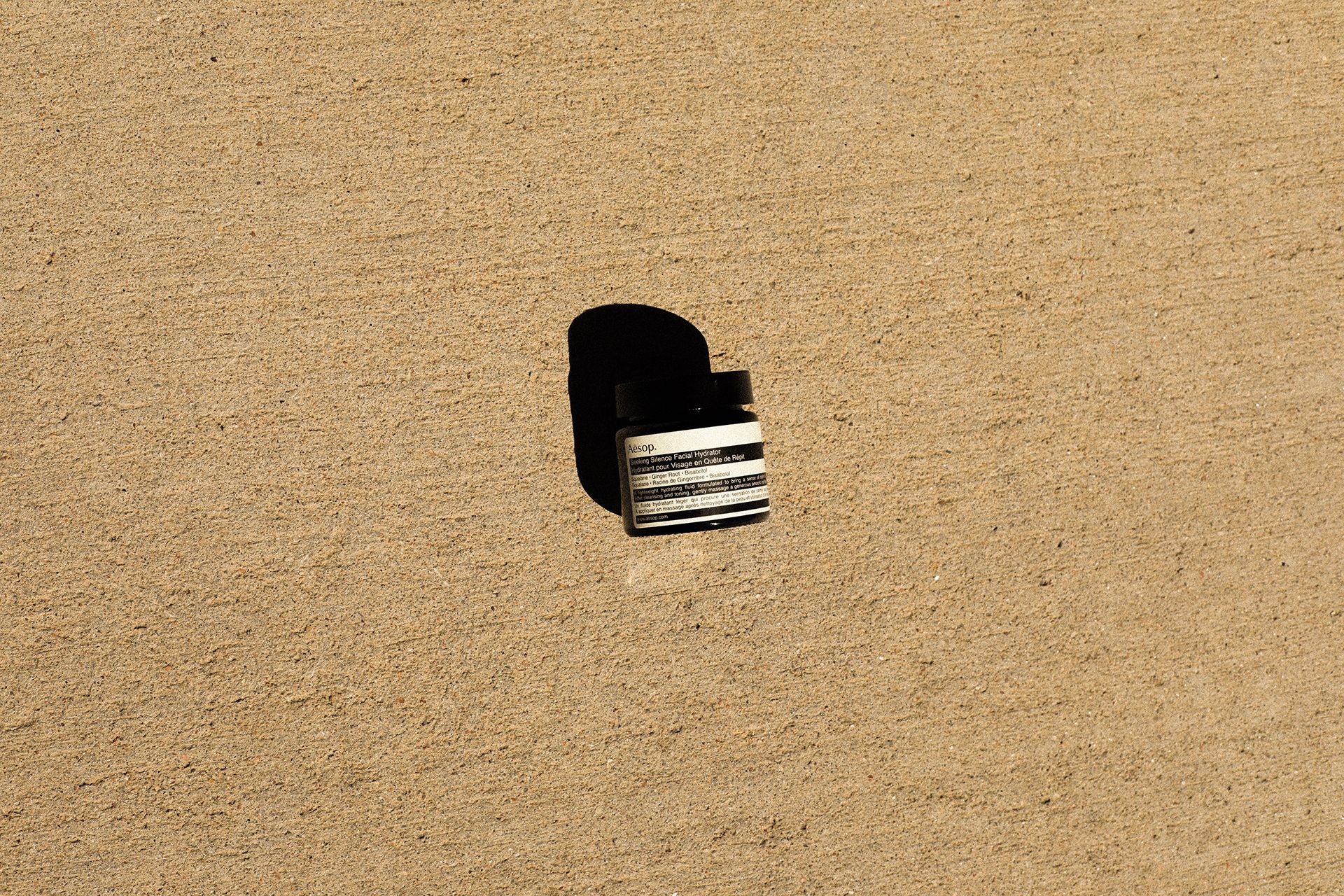 Though there's no concrete reasoning for sensitive skin, Suzanne tells Very Good Light all the way from her hometown of Melbourne, that it's due to "hyper-activity."
"It is relatively poorly understood, subjective and frequently self-diagnosed," she tells Very Good Light. "You may notice redness, rashes, stinging or burning after using certain products or upon encountering a particular ingredient, or skin can react readily to changes in climate." This can also come from using certain ingredients in cosmetics, or a reaction to certain foods.
Testing Aesop's newest product allowed me to really lean in to what was causing my own skin sensitivity and I figured it was due to over-stimulating my face with too many products.
For six weeks, I tested Aesop's Seeking Silence Facial Hydrator and was pleased with how it allowed my skin to calm TF down. For one, I appreciated the light texture and how seamlessly it soaked into my skin. It has to do with this product being water-based, which allows for easy blending.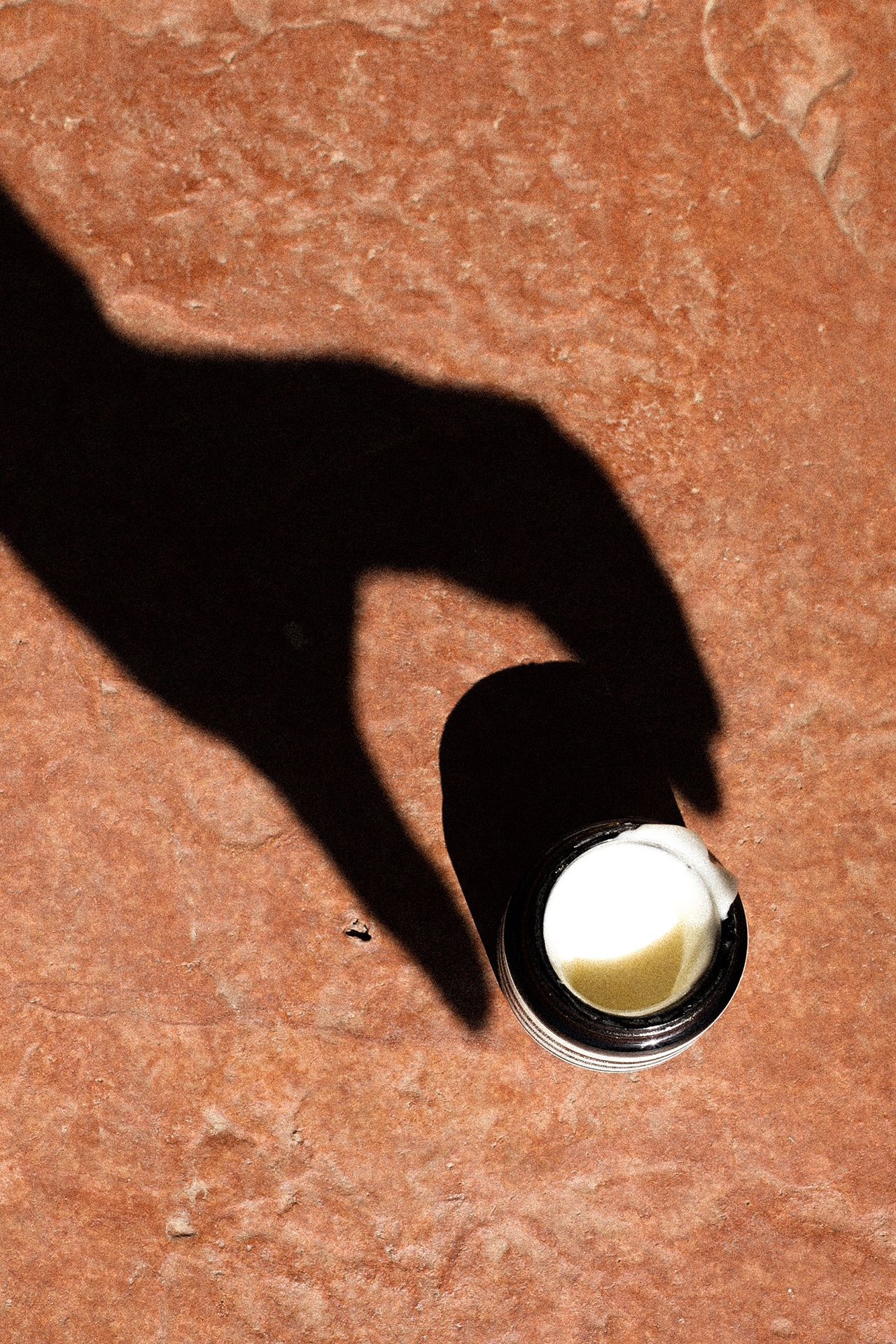 The non-sticky formulation goes for smooth application and the fragrance is similar to many of Aesop's "natural-smelling" products. That is, there's a certain earthiness and musk from each with a hint of lavender, this, thanks to other main ingredients including: ginger root, wood and jojoba oils.
It's now become a mainstay. Today, I keep it tucked away in my refrigerator where the cooling sensation allows for extra calming and my skin has looked its best ever since. No more redness. No more pain. No more tantrums. It allows me to have extra headspace to think about more important things – finally, in silence.