It used to be that you needed a media outlet to tell your stories.
Whether it's breaking a story, showcasing a founder's background, or talking through products and ingredients, brands have long depended on traditional publishers to write their stories. But then came along a certain brand called Glossier that was able to merge editorial seamlessly with commerce. The brand's DNA came from the uber-successful publication, Into the Gloss, which became the authority on all things beauty. The industry didn't know it at the time, but this would become a pivotal moment in history where brands finally understood the power of storytelling and creating not only a customer base but a community.
SEE ALSO: GQ's grooming director is also a beauty witch
It's what beauty consumers now demand – that the products they love so much are open about what they believe in. Transparency then, is now the new currency and with beauty consumers now more educated than ever, they are even more curious about what goes on behind the scenes of the brands they purchase.
"When you spend hard-earned money, you might want to know what kind of a company you're sending it to," says Alyssa Shapiro, editorial and special projects director for Youth To The People's brand new editorial arm. The Los Angeles-based brand recently launched its "Beautiful People" franchise, interviewing members of their community, as well as "Ask the Chemist" and "More Than Skin Deep," with skincare experts. The brand's also working on the second issue of their in-house magazine.
Speaking of which, is becoming more of the norm. Last year, Rudy's, the national barbershop chain and product line, introduced its 'Zine, filled with stories the brand stands behind. Milk Makeup has its own online magazine at Milk.xyz and VIBES a place that's all about youth culture that fuels the brand's inclusive mission. Then there are holistic brands like Miss Grass, all about merging cannabis content with commerce, educating customers all about CBD to THC. The brand considers itself a "hybridized editorial brand."
Below, we spoke to the best brands who are utilizing editorial in smart, innovative ways, on the editors behind them.
Alyssa Shapiro, Editorial + Special Projects Director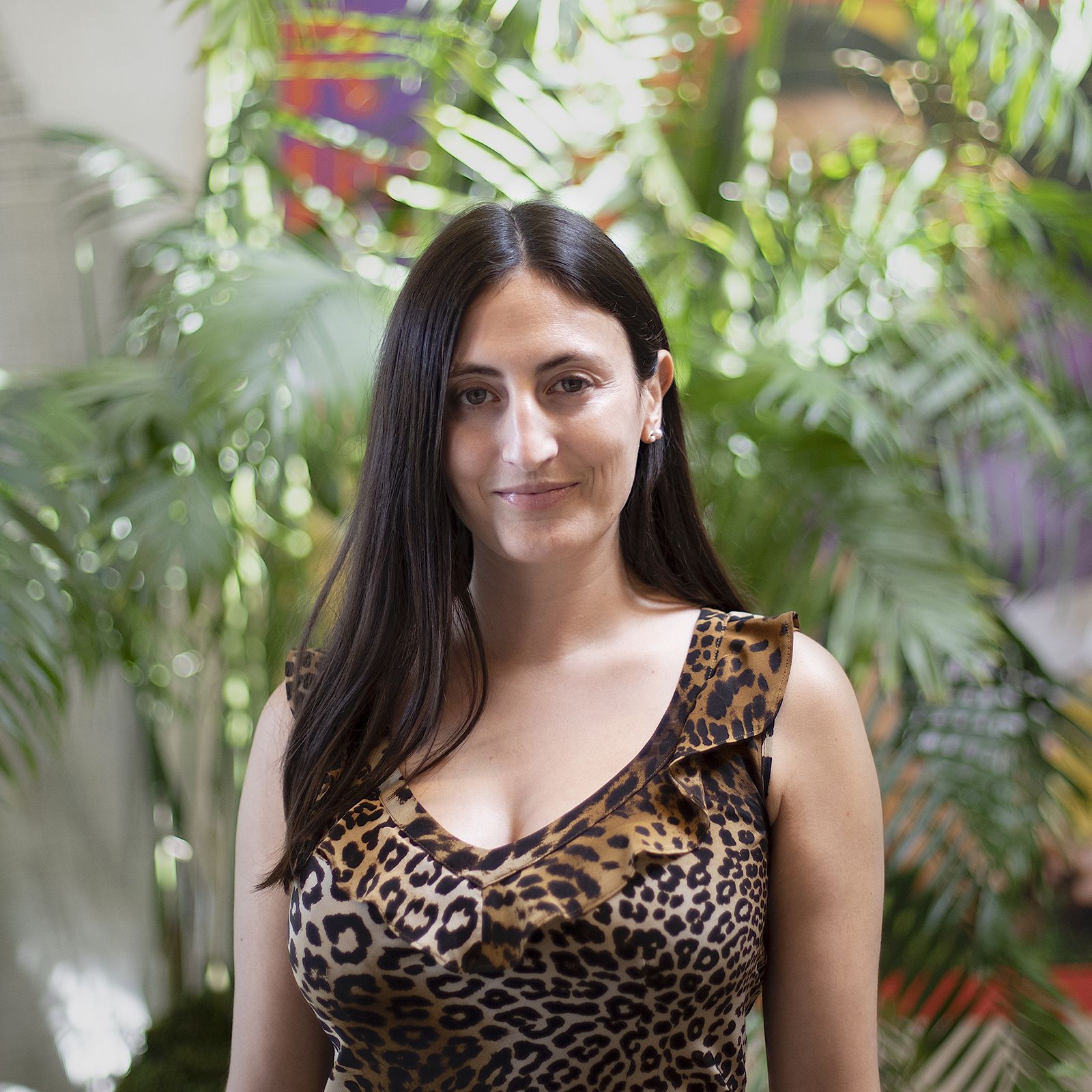 What were your past jobs?
My first job was very Devil Wears Prada; I was an assistant at Condé Nast to the Associate Publisher, Brand Development of Glamour, Details and W magazines, and I did everything for my boss. It was an all-consuming but invaluable experience, and I got thrown into a lot of cool projects, whether it was styling, production, editorial, or on-camera work. After that I worked as a styling assistant to Alex White, studio manager for The Sartorialist, a fashion editor, and then as a contributing writer for CR Fashion Book. When I moved to LA, I primarily consulted. And then I created One Joint With an interview series in which I get high with people like Fetty Wap and Kenny Scharf and ask them personal questions. Everyone thinks I must be a stoner, but I really only get high for work.
How is working for a brand so different from working in editorial?
Since my role encompasses special projects too, I do work on brand initiatives, i.e. producing our campaigns and producing a forthcoming event series at our LAHQ. When it comes to the editorial aspect of the job, it feels pretty similar to the magazine world I came from—coming up with an editorial calendar, assigning, editing, and writing stories. I assign stories in-house as well as to freelance writers.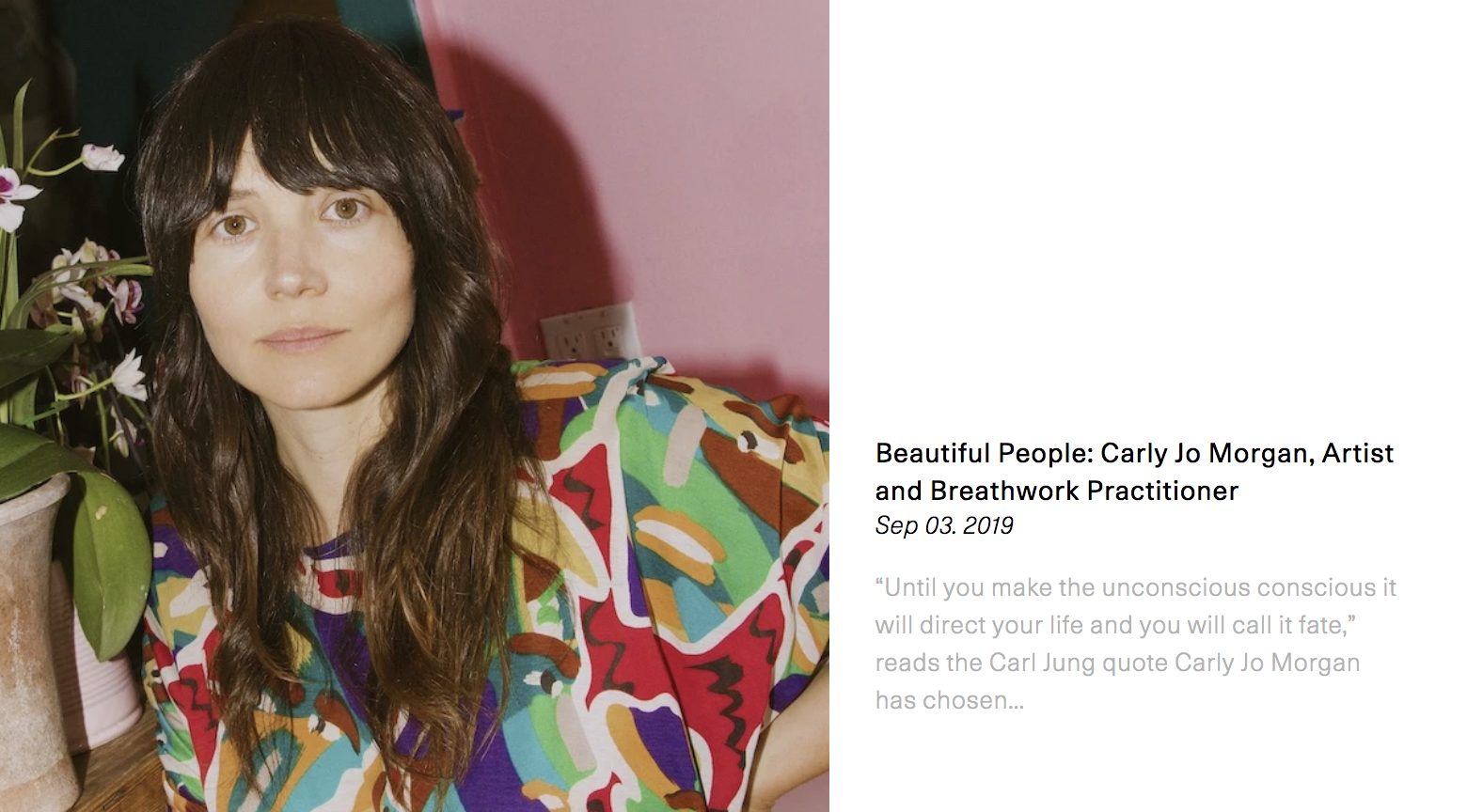 Why is it important for brands to have an editorial arm / voice?
YTTP's editorial direction helps create a better sense of who we are as a brand. When you spend hard-earned money, you might want to know what kind of a company you're sending it to. For YTTP, we believe in the integrity of ingredients and the health of skin, that being 100% vegan and cruelty-free is important for our products, and that we should care for the earth—we have one world to protect. YTTP is also a fun company to be a part of—Greg, one of our co-founders, is also a DJ, so showcasing creatives is important.
What makes your role so vital to your brand?
This is hard to answer—everything our team does is a collaboration. It's a real community in here! How we are as a company mirrors how we aim to strengthen our community outside our office.
How do you make editorial work so that it's not so branded (unless, of course, it truly is very branded!)
When it comes to skincare content, we're working on stories that present researched information and first-hand experiences to the reader. YTTP has amazing resources within the company; our in-house chemist, Mercedes, is the one creating our proprietary superfood + pro-grade active formulas in our Transparent R+D Lab, and I get to pick her brain about all kinds of topics, like the best way to build collagen, even if you're vegan, or the most effective forms of vitamin C. YTTP is a family company and is the third generation to create clean skincare, so the matriarchs of this family are an incredible resource as well—they've been living it, they know what's up. Our editorial platform is here as an educational resource about skincare in general, and a place to further understand what YTTP stands for, even outside of skincare.
Finally, where is the brand going editorially?
We recently launched our Beautiful People franchise, a multimedia interview series featuring members of our broader community who are doing amazing things across the board—in their creative pursuits, community, and through activism. Everyone is so inspiring. In October, we're diving into skincare features with Ask the Chemist and More Than Skin Deep, which are a Q&A with our skincare experts, and researched, first-hand experiential stories about holistic wellness practices and how they affect the skin, respectively. We're also working on the second edition of our in-house zine. (DM me for a copy if you missed the first one! That was really fun to put together.) There's a lot more coming in the new year.
Miss Grass
Kate Miller and Anna Duckworth, co-founders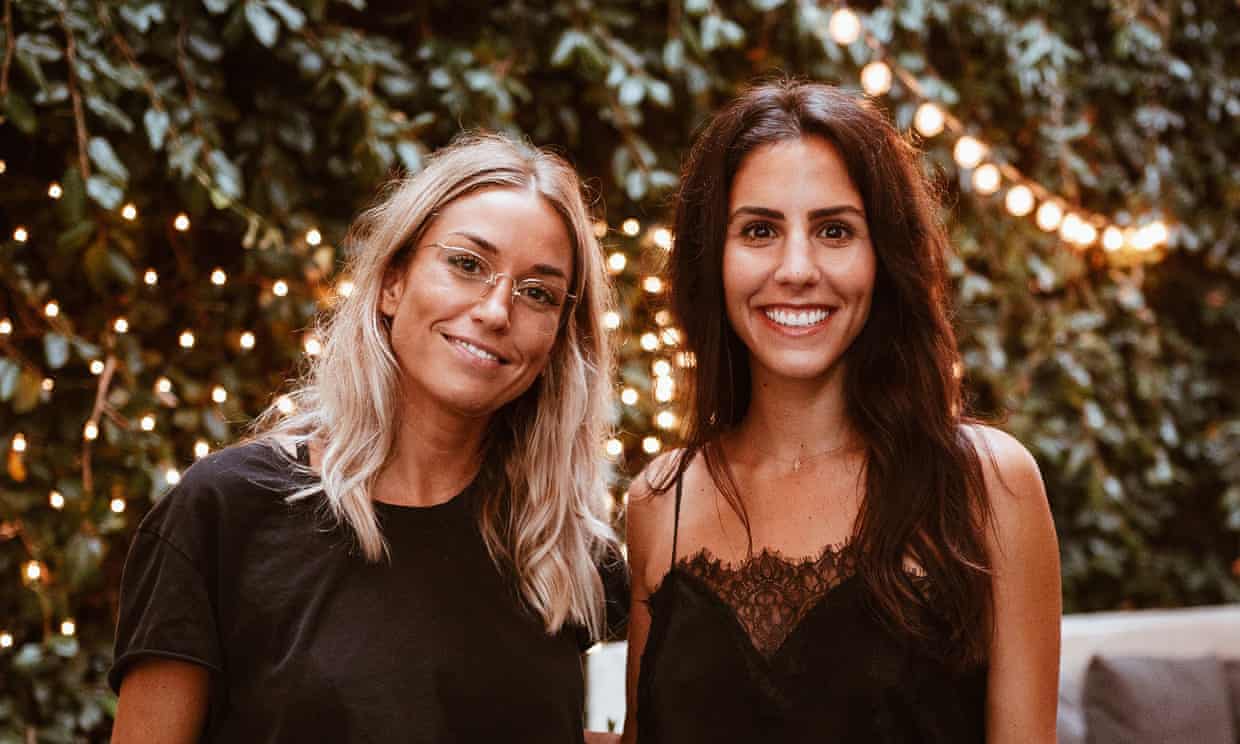 Who are you and what do you do currently? AKA what's your amazing job title?
From Anna Duckworth, co-founder and CCO: "Miss Grass is an online magazine and plant-based marketplace on a mission to make cannabis make sense, to eradicate the stigma, and make cannabis accessible.. My business partner Kate Miller and I are co-founders of Miss Grass. I serve as the brand's Chief Content Officer, and Kate serves as CEO."
What was your past jobs?
Kate Miller: Prior to Miss Grass, I enjoyed a decade-long career in entertainment where I worked alongside Ben Silverman (The Office, Ugly Betty) and most recently ran brand partnerships for Lorne Michaels' Broadway Video including Saturday Night Live and the Tonight Show Starring Jimmy Fallon. I was inspired to start Miss Grass after my stint working at a dispensary in college. I saw firsthand how archaic the approach and mentality surrounding cannabis was, especially how it pertained to conscious consumption, and knew from there I wanted to change the narrative.
Anna Duckworth: "Prior to Miss Grass, I was the former head of content at cannabis brand dosist, managing editor at The Alpine Review Magazine, and co-founder of Buckslip. As a Canadian, weed was part of the fabric of my identity. But like most people, I could never find a consistent and repeatable experience which made it hard to fully drop into it—despite the fact that I wasn't much of a drinker at all. It wasn't until I moved to California and realized the level of sophistication around products here that I found my calling: I was going to show all my friends how to live better with weed.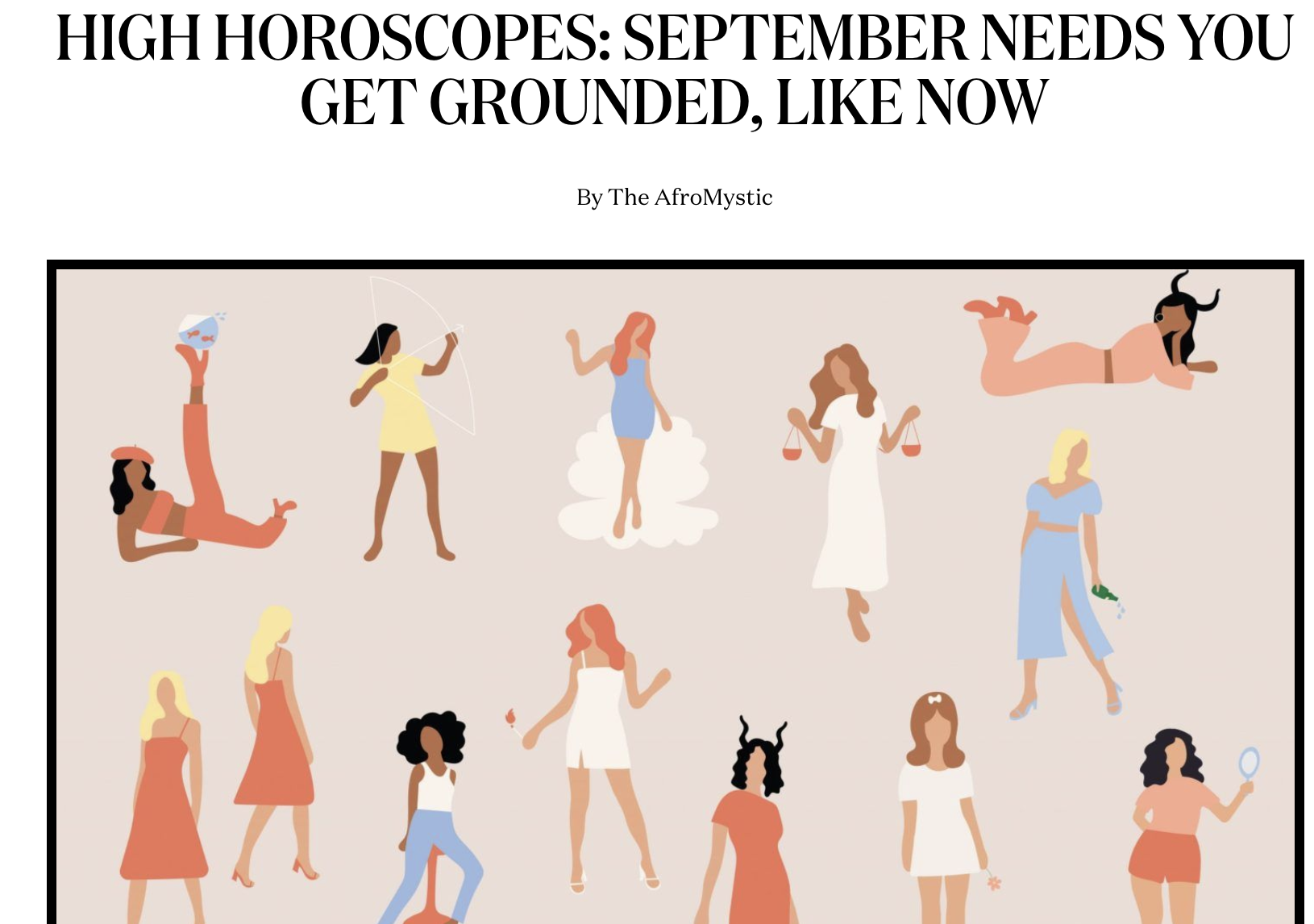 How is working for a brand so different from working in editorial?
Being a cannabis brand, it's our responsibility to educate consumers on the science, the history, the culture, and products. We believe in transparency and equipping our community with information so they can be conscious consumers in this industry. We do this through our education-led lifestyle content which adds context to our marketplace.
Why is it important for brands to have an editorial arm/voice?
We want our readers and consumers to feel safe and supported to explore cannabis. Cannabis is such a noisy space and there's a real flurry of misinformation. Offering education-led content helps it all make sense, removes the barrier to entry, and takes out the intimidation.
What makes your role so vital to your brand?
When inspiration for Miss Grass first struck, it was about so much more than creating a better cannabis offering. We wanted to build a brand that authentically represented the modern woman. Our editorial is open and honest, our goal is to make weed more accessible. Our roles and company mission are to rewrite the pervasive and often shameful narrative around the plant. We help people discover products that meet the Miss Grass highest standard of excellence. We're also building a community that welcomes and supports all. Through Miss Grass, we're helping defy the antiquated stereotype of the 'layabout stoner' and build an educational resource for a huge and growing segment of women who want to enhance their lives in all sorts of ways through cannabis.
How do you make editorial work so that it's not so branded (unless, of course, it truly is very branded!)
Our editorial work isn't spammy or pushing to sell a product as the bottom line. We want to instill a new conversation, community, and culture for conscious cannabis consumerism. Our content helps inform, and equip readers with the resources they need to be educated consumers, and make their own purchase decisions. We help by curating a highly vetted marketplace of the highest quality products.
Finally, where is the brand going editorially?
As momentum around cannabis builds and recreational use takes effect across the U.S., we're continuing to drive a more holistic and honest conversation about what it means to practice self-care, to live well, and to find a balance between the two. No subject matter is off limits, regardless of how controversial. In addition to general consumer cannabis education, we also have a responsibility to inform our readers on broader social equity issues like criminal justice reform and conscious consumerism.
Sarah Ferguson, content manager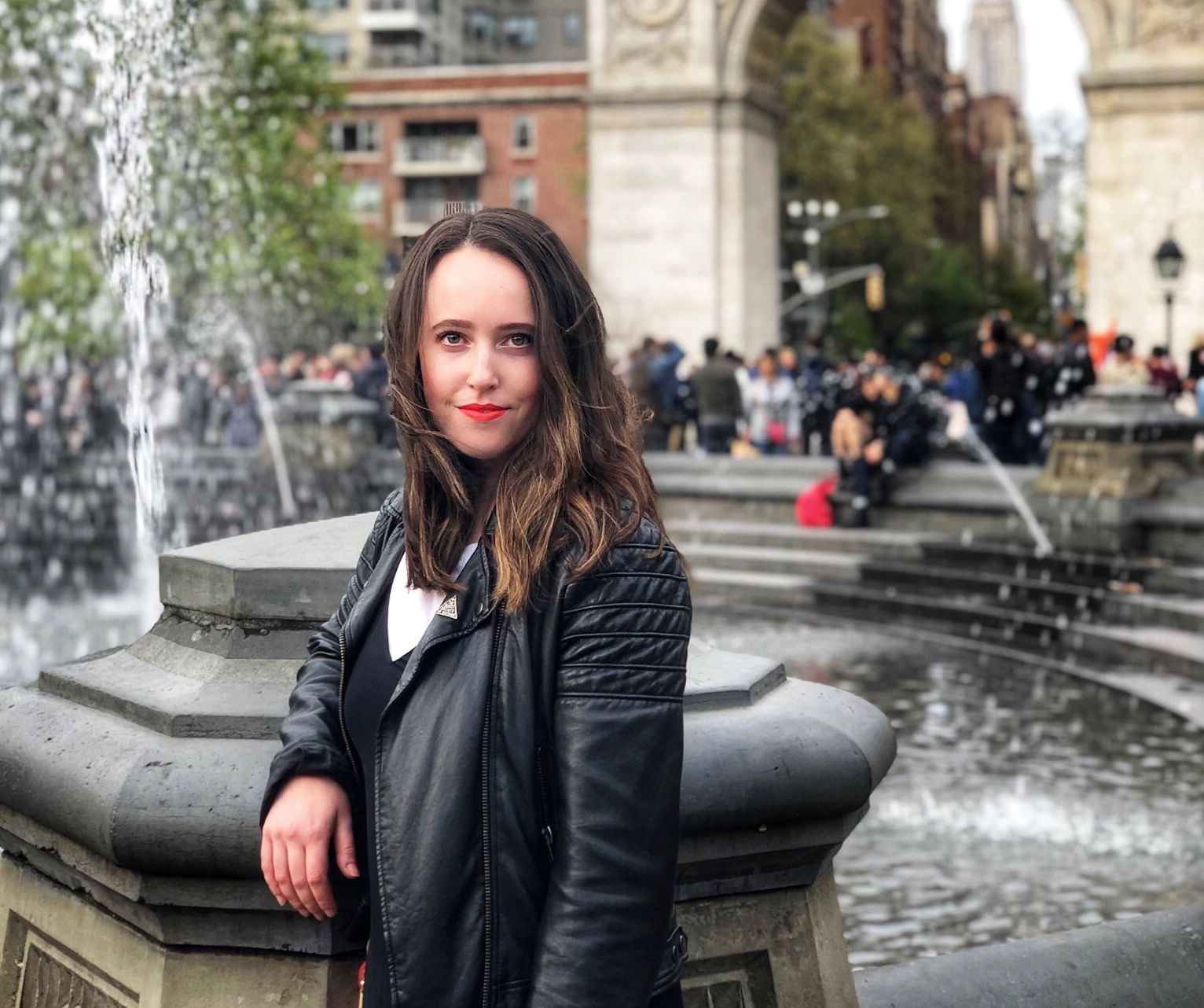 What was your past jobs?
I started my career at Lucky magazine (RIP!) where I worked my way up to becoming a digital beauty editor. I was a beauty writer at dailymail.com in the US, have freelanced for several digital publications and have written branded an beauty content for Marie Claire, Elle, Allure, Teen Vogue and more.
How is working for a brand so different from working in editorial?
When you work for a brand there's the added challenge of promoting and essentially selling products while maintaining journalistic integrity and the trust of the reader. It's not that hard when you work for a brand that you really believe in though! I've been a fan of Soko Glam and the products it sells for almost as long as its been around. All of our writers are as well and I think that shows in the content we create on The Klog!
By working for a brand I've also had the chance to gain more marketing experience and exposure to areas of business – such as merchandising, customer service and supply chain – that I never would have had I stayed in editorial. I've definitely learned a lot!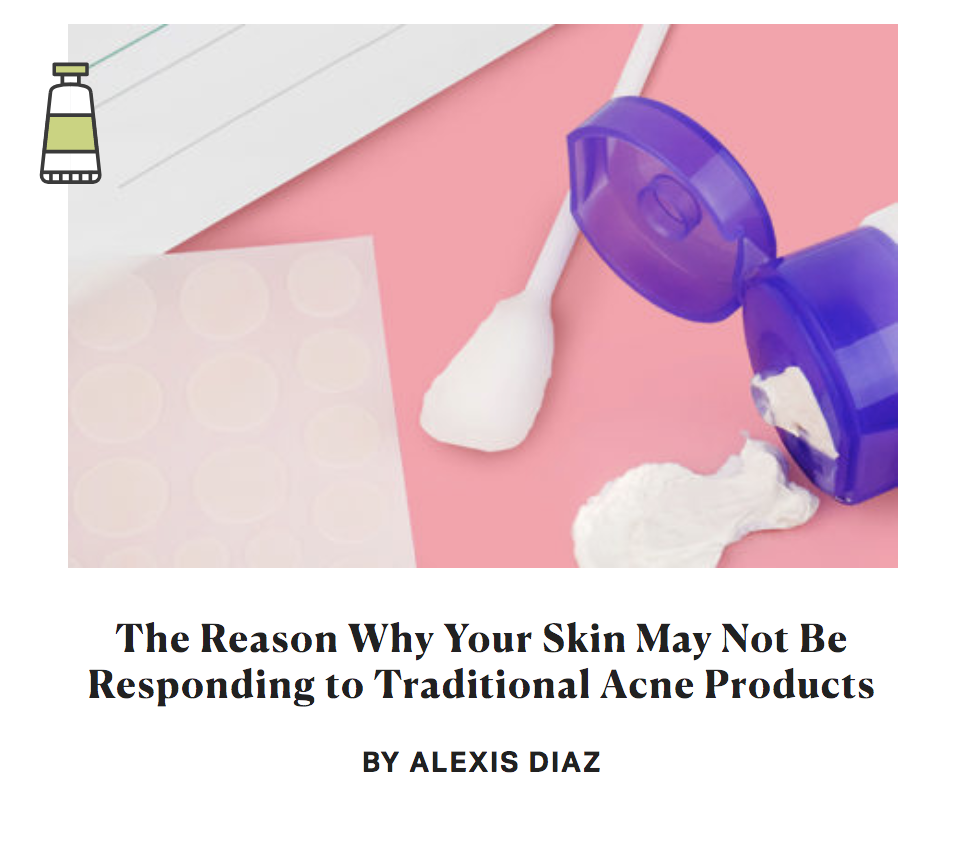 Why is it important for brands to have an editorial arm / voice?
In this day and age, consumers want to connect to a brand on a personal level. They also like to make informed purchases, so education and transparency is key as well. A great way to do all of the above is through editorial content. On The Klog, customers can hear and learn directly from Charlotte and other Soko Glam employees which I think makes the company more accessible. And for the education portion, a lot of our story ideas come directly from the inquiries that Soko Glam gets in the company inbox or on social media. This shows our customers that we are really listening to them!
What makes your role so vital to your brand?
I think it's important for our customers to know that at Soko Glam, we care about more than just selling products. We want to help customers on their skin care journeys, wherever they may be and with whatever products work for them, be that all Soko Glam products, no Soko Glam products, or a mix of Soko Glam, drugstore, and luxury products. The Klog is a great way to achieve this.
How do you make editorial work so that it's not so branded?
It helps to believe in the brand and products you're writing about. We do try to focus on education more then product pushing. You won't really find an article on The Klog that doesn't suggest at least one product, but the focus will be more on a certain ingredient or a product type in general, then it's like,"Hey, by the way, here's a product that could work for you." And when we do reviews, we often ask people outside of the Soko Glam offices to do them.
We're also not against mentioning products from outside brands, especially because we know that most people are not necessarily loyal to one brand or retailer. For example, we have a series where we'll recommend the best K-beauty products from Soko Glam to use with buzzy new products from popular brands like The Ordinary, Glossier and Drunk Elephant.
Finally, where is the brand going editorially?
We will definitely be doubling down even more on education. We redesigned the website in April 2018 which was a step in making it easier and faster for our audience to explore and find information that's relevant to them and their personal skin concerns. I think we've already solidified our place as the premiere K-beauty editorial site on the web, and now we want to position ourselves as THE destination for all-things skincare for everyone from skincare newbies to the pros!
Emily Gaynor, editorial creative director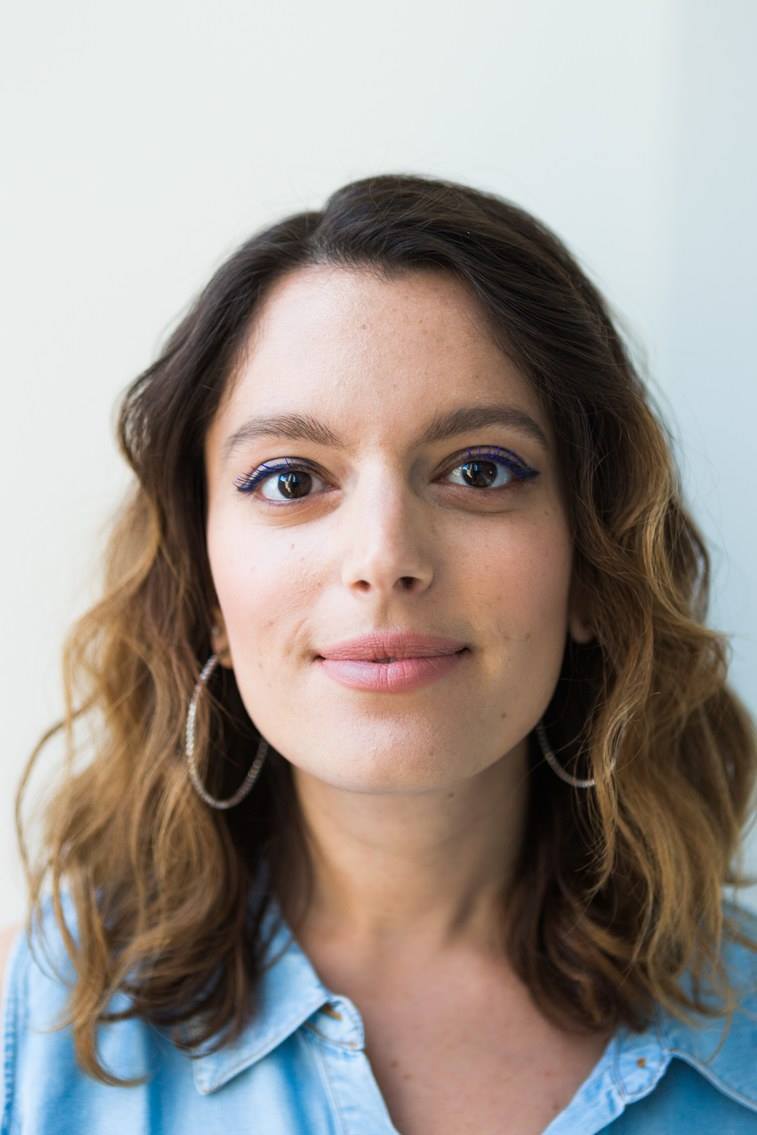 What were your past jobs?
I interned and worked at Condé Nast. I started as an intern at Teen Vogue when I was in college at NYU. Then I worked in beauty editorial at Glamour, Lucky, and then Teen Vogue again in print and digital before switching to the brand side.
How is working for a brand so different from working in editorial?
When I worked in editorial at magazines, I was constantly meeting with and writing about different brands while also keeping on the pulse of what was happening in the beauty world. That part is pretty similar to what I am doing now, but my focus is on Milk Makeup and how we relate to everything in that world. It's important to know what's going on in the industry, but I look at it through the lens of Milk Makeup and try to always think about our place in the bigger picture.
Why is it important for brands to have an editorial arm / voice?
It's so important because people want more from the brands they love than just a product. Milk Makeup is incredibly culturally-driven. We were born at Milk, a fashion photography studio in downtown NY. There's so much happening here and we're so tied to our community that we want to be able to give them more. VIBES, our editorial platform, invites people to discover who we are beyond beauty: what we like to listen to, shop for, stand up for, learn about. It's a space that provides context and allows our customers to get to know us in a more well-rounded way.

What makes your role so vital to your brand?
Editorial is crucial to Milk Makeup because it allows us to communicate what we want to the world. Visuals are also such a huge part of our brand, especially because we were inspired by and live at Milk Studios. The pairings of our visuals, language, and product need to always work in tandem. We want to make sure that everything aligns so that we are on the same page when telling a story, whether that be in a campaign, on the shelves at Sephora, on our website, or at an event.
How do you make editorial work so that it's not so branded (unless, of course, it truly is very branded!)
For VIBES, our editorial platform, we like to make sure everything ladders back up to our brand DNA. If it doesn't, it probably doesn't make sense to be covered. But if it's about our community, downtown NYC culture, good ingredients, beauty inspiration, and the creative universe, it's something we feel makes sense to have live on Milkmakeup.com. The topics don't necessarily have to be about a specific product or launch of ours, but they should feel like they're in our wheelhouse. That way, everything isn't always so branded. We, of course, love talking about what we're doing and making, but we don't exist in a vacuum and like to give cultural context where it makes sense.
Finally, where is the brand going editorially?
As we are growing internationally, it is important to adapt to our new audiences while staying true to our original Milk Makeup Fam. We are always thinking about how to reach new people and invite them into our community.