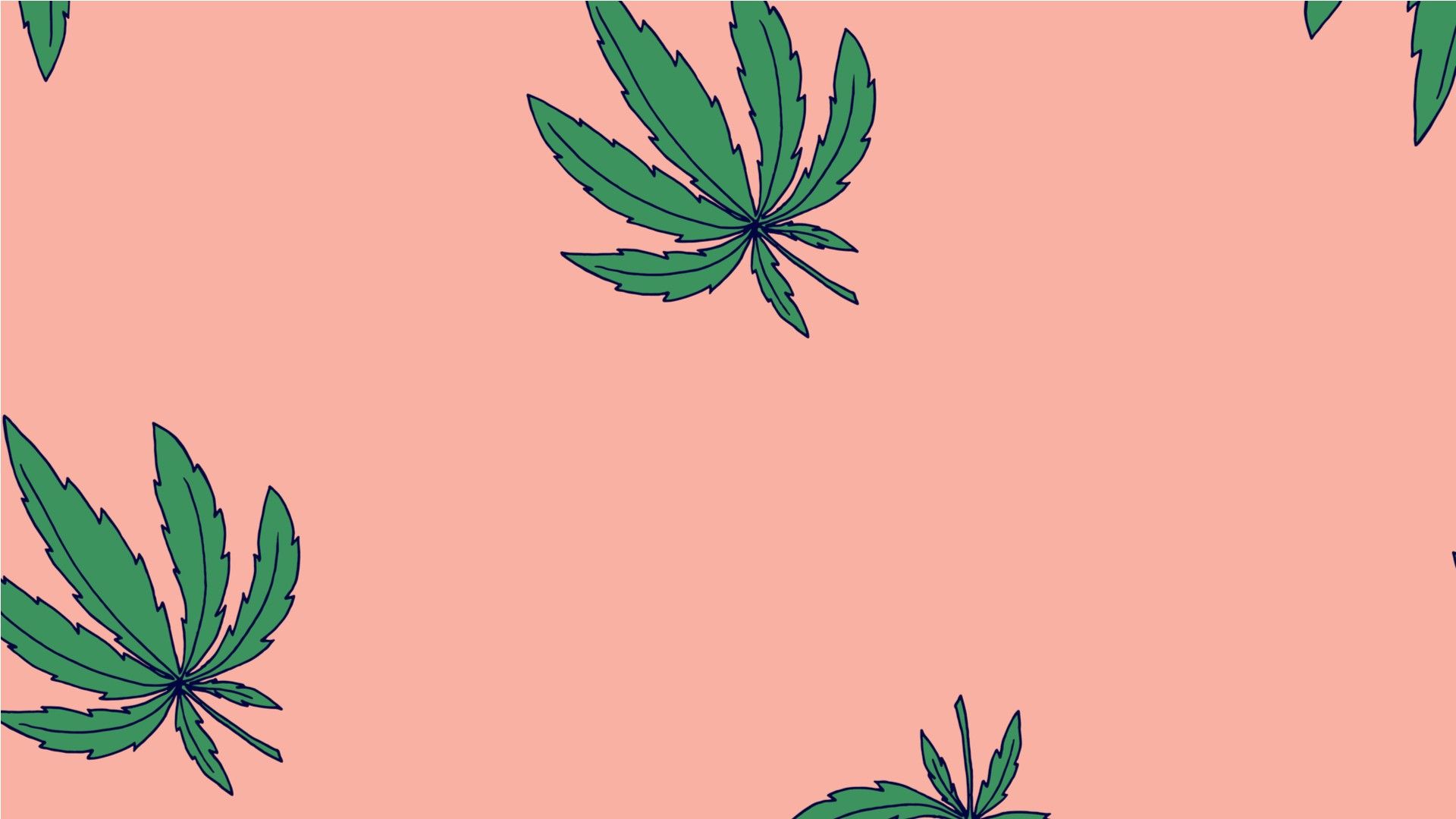 The first time I tried a cannabis-enhanced product was while walking on 14th street in New York City.
It was with my friend, Georgie Greville, co-founder of Milk Makeup, one of my life mentors and overall badasses of the world. We were walking from brunch to Milk Makeup's offices when I mentioned that I had been experiencing deep anxiety. It was March, a season of change, when the ice was melting into puddles around the city. Ironically, it was symbolic of how my brain's condition was as well, thawing out from the doom and gloom of winter and latching onto hope and better days ahead.
SEE ALSO: Why the beauty industry is obsessed with CBD oil
That's when Georgie pulled out something from her bag.
Say no more, she gestured, taking out a chic, Hermes-orange box and revealing a gorgeous display of multi-colored gummies. She opened the lip and plopped a red jelly immediately into my hand. It was from the brand, Lord Jones, a CBD brand that has an array of products ranging from lotions to ingestibles. "This really helps me with centering myself – it's really powerful stuff," Georgie told me.
CBD? Isn't that from…the cannabis plant? I asked myself, a total newb, trying to keep it cool. I'd read so much about CBD and its power, hell, we wrote about CBD for this site. But I never actually used the powerful cannabinoid before. Was it out of fear? Out of stigma? Both?
The powerful product, found in the hemp plant, has no THC – which is the ingredient that gets you high. Instead you will find mental clarity, helping with inflammation, calming the mind, as well as healing properties.
Being a CBD virgin, I decided to take the gummy while I was in the comfort of my home. Who knew how my body would react for the first time? After taking the fruit-flavored gummy, I imagined I'd feel super stoned a la James Franco in Pineapple Express. But it was quite the opposite: so powerful, it put me right to sleep. In the following 6 months, I started using CBD regularly, from balms, salves, tinctures, to ingestibles, to help clear my mind, calm my anxiety and put me to sleep. I felt as if in the past half year, my stress immediately melted away, my anxiety went quiet and I became a new person. Thanks, weed.
Below, are my findings for the best CBD products on the market and how using them for half a year changed my life.
For that immediate quiet: Charlotte's Web Everyday Plus.
Charlotte's Web is possibly one of the best known brands of CBD oils. The brand, launched in Colorado, made its name after Dr. Sanja Gupta featured its owners, The Stanley Brothers, on CNN. It also just went IPO yesterday. The oil is said to have helped a girl named Charlotte Figi with epileptic seizures brought on by Dravet syndrome. She went from thousands of seizures to a couple a month. Since, the brand has launched its products nationwide, providing the same oil to the public. The drops instantly give you clarity and a few drops allow my body to instantly relax itself. The brand comes in two flavors: Chocolate Mint and Olive Oil, neither are the tastiest of flavors and takes getting used to. Continued use allowed my anxiety to dissipate and at the end of the day, I had better sleep and better clarity. The brand says to take a few drops in the morning and a few at night for the best results.
For a delicious bite: Lord Jones Gum Drops
Lord Jones is probably the chicest CBD brand of them all. As mentioned, the brand's packaging is luxe, which any beauty lover can appreciate. The brand's gumdrops are made by hand with CBD extract, sugar, gelatin, fruit flavors and citric acid. Immediately, I felt that eating one gumdrop stabilized my emotions and made me feel an immediate sense of calm. This is great for anyone who sits behind a desk and needs to concentrate.
For a drinkable option: Dirty Lemon's Cannabis Blend
A fan of Dirty Lemon's lemon water? Well, you're in for a treat with the brand's CBD blend. The entire 16 oz bottle of liquid is a blend of water, lemon and pineapple juice, L-theanine (a therapeutic ingredient found in tea), as well as CBD, ocean minerals and some pink Himalayan sea salt. The taste is SOUR AF – so if you're looking for something more mild, this isn't it. But after drink all 16 ounces, you'll not only feel hydrated, but you'll feel as if you're floating in a pool, with your mind feeling as if you're on a breezy vacation. Stress melts away after 30 minutes.
For a great balm: Charlotte's Web Hemp-infused Balm
I'm telling you, this balm is POTENT. After I used it on my arms one night before watching a movie, I immediately passed out within SECONDS. It was magical. The balm's fragrance reminds me of Tiger Balm and the texture is also similar. But this isn't overly greasy and is amazing at melting into your skin. Created with apricot kernel oil, oleic and linoleic acids, it moisturizes while the CBD helps with inflammation. If you have any muscle ache, try this – it'll calm the inflammation and make your body feeling lifted.
For a spray: CBD For Life Extra Pain Relief Spray
CBD For Life isn't the chicest of brands on the market, nor does it have the best of names. But the product is no frills and works really well. My favorite from the entire line was the brand's pain relief spray, a mixture of CBD oil, camphor and menthol. Wherever you're having pain, simply spritz the spot without having to rub it on. Sit back, relax and the spray will do the healing for you.