Coco Chanel is still breaking ground.
When she was alive, Coco was a rebel, one repulsed by social norms. After all, her entire lived life was as if she was throwing rocks at the French glass house establishment she lived in. An unabashed mistress to many male lovers, she played them like she did her fantasies of reinventing the roles of women in culture. She did so, of course, through fashion and beauty, leading a revolution of empowered women everywhere to rethink how they dressed and therefore, viewed themselves. It was Coco, after all, who unfettered women from their heavy straightjacket-like corsets and chain-heavy dresses, liberating them from the status quo by introducing trousers, loose jersey tops and sportswear. It was an act of defiance and the message was very clear: women would do as men do. And to look the part, they'd start by dressing like their counterparts.
Almost half a century after Coco's death, her brand, Chanel, is still challenging social norms. Ironically, this time around, it's the men whose freedoms she's fighting for. That's because Chanel is attempting to break from gender stereotypes by allowing men to partake in beauty as well. The product line, called Boy de Chanel –named after one of Chanel's greatest lovers, Arthur "Boy" Capel – ranges from a foundation, an eyebrow pencil as well as a lip balm. It has to be mentioned though, that eyebrow pencils and foundations aren't really considered "makeup" in South Korea. The country's men view those products more like skincare. Makeup, to them, is more color – lip tints, eyeliners, eye shadow. In any case, for Westerners, foundation – as innocuous as it is – is still considered makeup.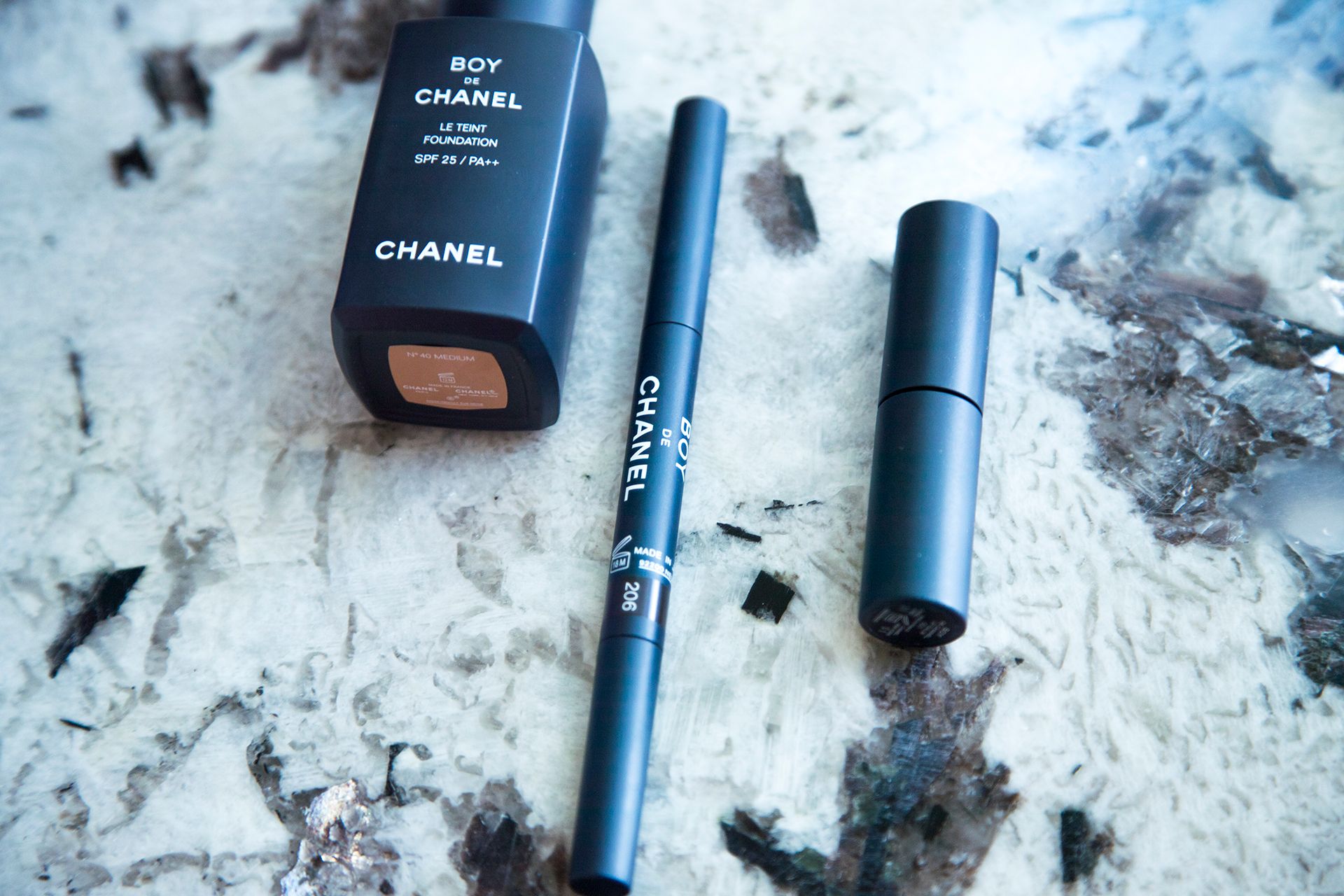 Some have criticized the brand for even gendering makeup in the first place. Why suddenly place gender on cosmetics, something that is genderless to being with, critics have asked? Why do guys need a separate line of makeup when there's so much out there for them? Why do we, in 2018, need to assuage the fears of most cisgendered men and allow them to feel that their masculinities are still intact?
All of these, of course, are valid arguments. Makeup, as we know from this very website, doesn't have a gender and all guys should be confident enough to partake in cosmetics.
But in 2018, that's still ideal.
For the majority of men in the U.S. and in the world, their fear of makeup and their own fragility prohibits them from perceiving beauty products as for them as well. It's this social conditioning that still needs to be worked out, which is why this very website here exists. And so it's a very powerful statement when a brand like Chanel – who all people know and respect – champions men partaking in cosmetics. For guys who aren't progressed or evolved and are still trudging behind in our culture, it signals a new tide of man. It provides him with permission to perhaps partake in something he'd never thought he could before. It also shows man that makeup doesn't have to be loud, it's not only for the beauty boys of YouTube, drag queens or relegated to the LGBTQ+ community. Cosmetics can be for him, too. We live in a fraught time, and hopefully we won't even need to continue discussing gender politics in the near future. But for now, Chanel's foray into men's makeup is certainly a powerful step forward.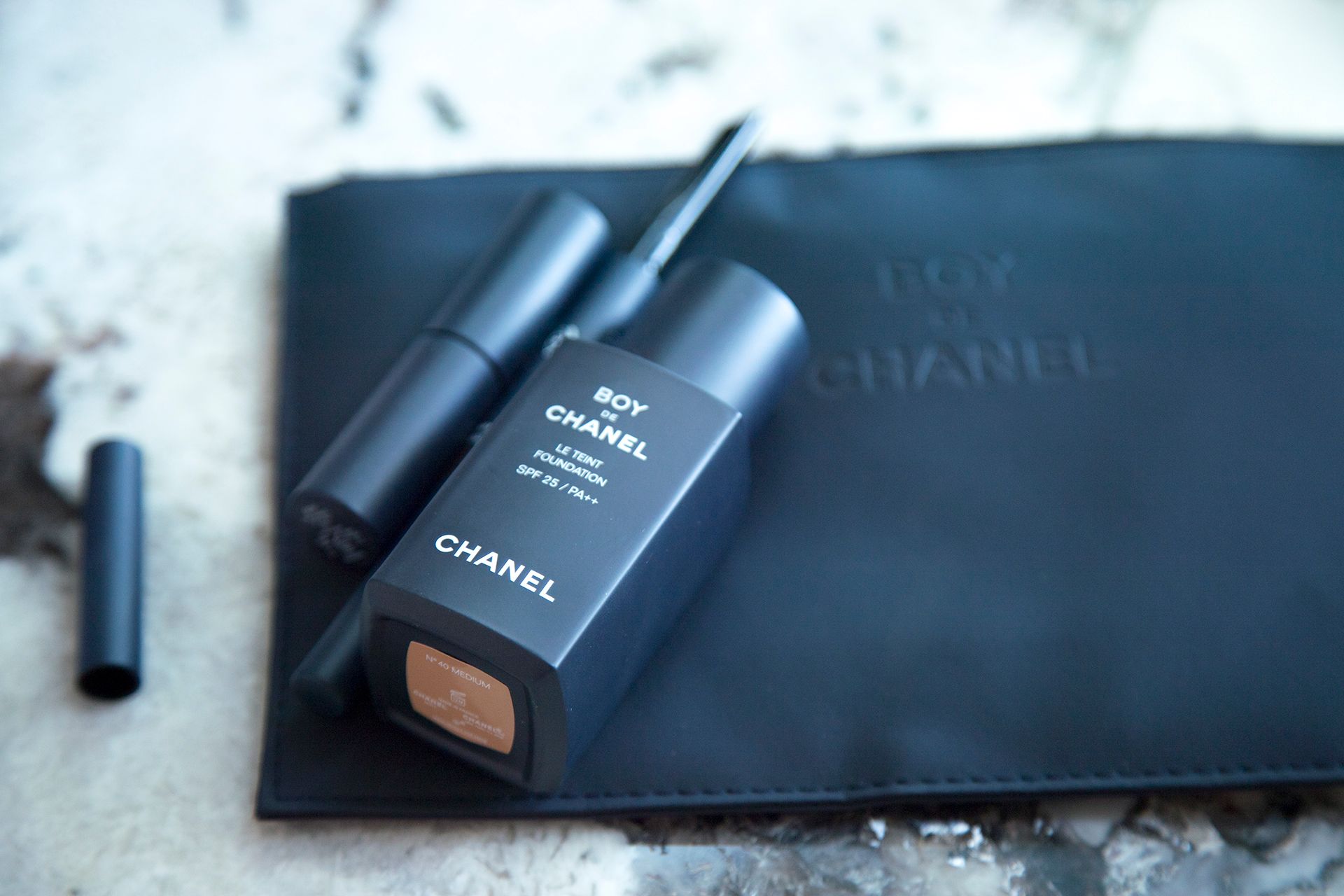 Now, to the product line. Chanel South Korea, sent Very Good Light the full Boy de Chanel product line and we are the first outlet to review the line in its entirety. The products were launched on Sept. 1 in South Korea, which wasn't a surprise at all. The country is one where 75% of men wear makeup and spends over $7 billion a year on cosmetics alone. This, compared to French men, where only 38% say they wear makeup. It's even less for men in America. The brand's face is South Korean actor, Lee Dong Wook, whose sexy but subdued vibe captures the essence of the brand.
Fortunately, for everyone outside of South Korea, Boy de Chanel will be sold on all e-commerce platforms in November and will launch in Chanel boutique stores worldwide in January. Is it any good? Read below!
Foundation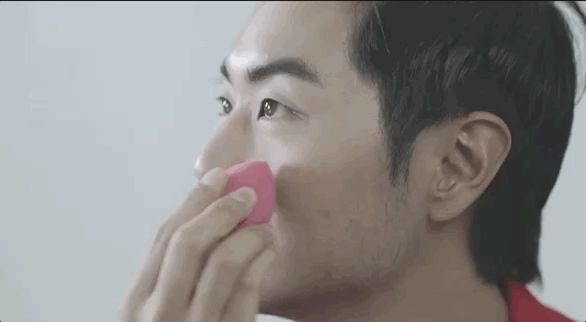 "You are unlike anyone else," Boy once told Coco. Taking that mantra, the brand created a product line that was unique in its formulation for men. The foundation (around $100), comes in a chic, navy black package that has weight to it and feels luxe. It'll go seamlessly with any of your #shelfies, dopp kit or medicine cabinet and instantly elevate it, for sure.
The formula's fragrance is like a spring fantasy come to life with floral and earthy notes. I was rather taken aback, expecting that musky, "masculine" fragrance that I abhor from most Korean men's lines. This one was pleasant, soft, subdued and I really did enjoy inhaling it while it absorbed into my pores.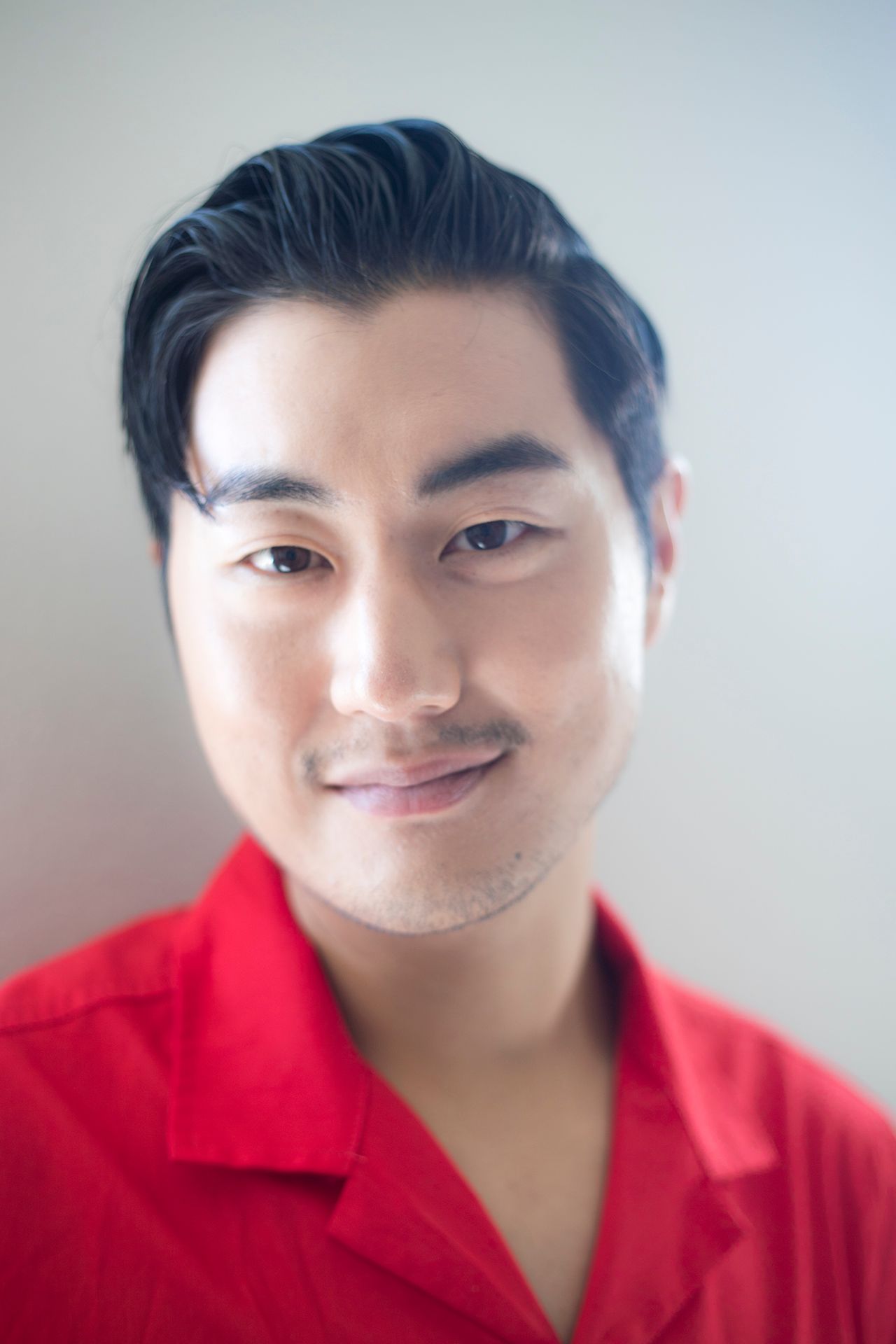 The formula, with SPF 25, feels velvety smooth and blends impeccably. I felt that a small dab with a Beauty Blender went a long way – aka the formula stretches across your face. What I really loved about the foundation, though, is that it still made my skin look like skin, something that most foundations don't do. Rather than hide my complexion, it allowed my skin to still look like skin, meaning it looks natural AF. Thicker than a B.B. cream and much more sheer than a traditional foundation, I felt it was perfect for most guys who want to even out their skin tone, but in a subtle manner. It's matte – so for those of you who are into dewier looks, like me – this won't be ideal.
I do have to mention that I asked Chanel's PR for the darkest shade – which was medium – and STILL it was one shade lighter than my skintone. Being that I was a little tanned from the summer, my skin was crispier than usual, but still, it didn't look so natural. Which brings me to my next important point.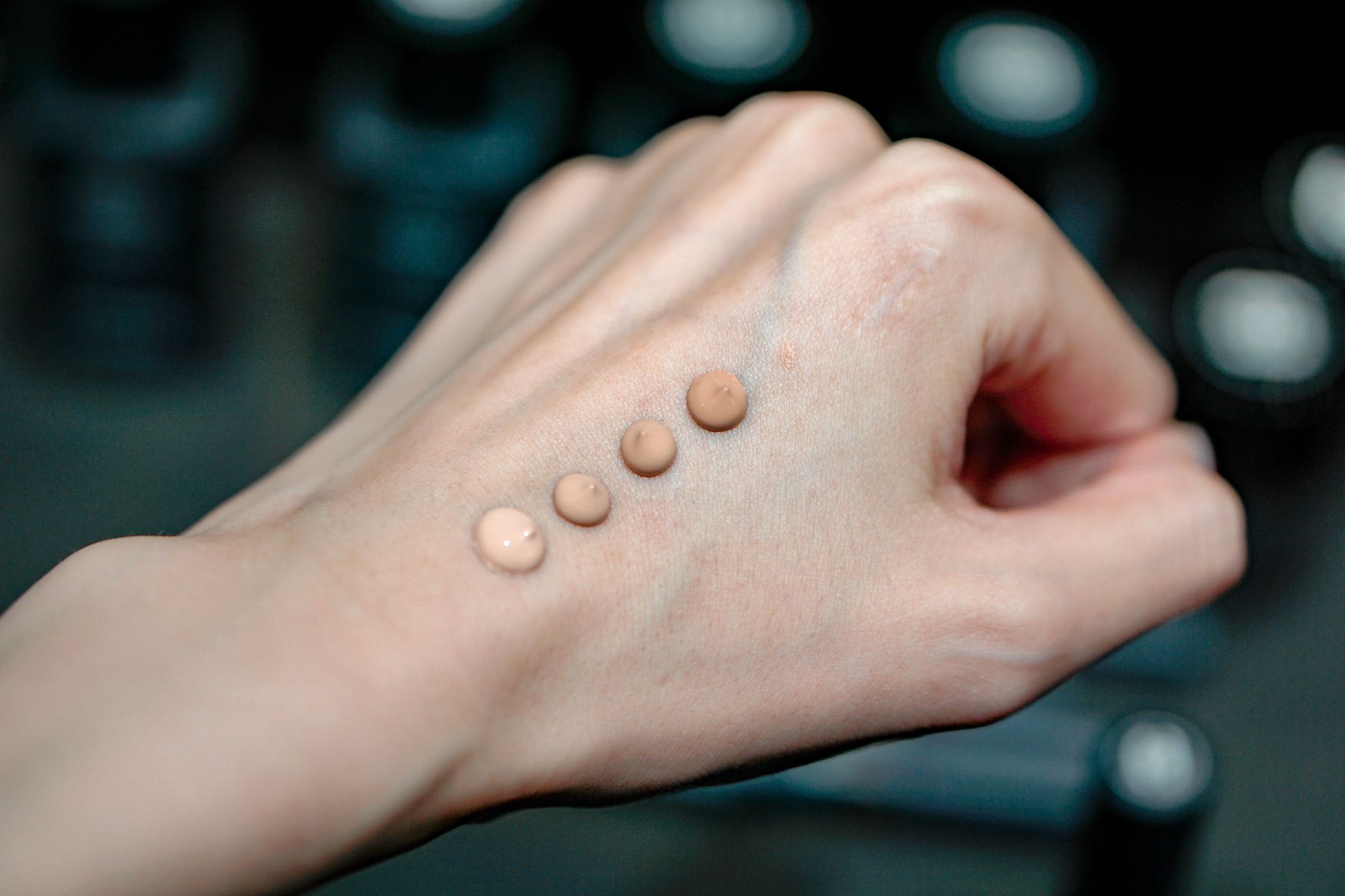 When Chanel announced FOUR shades – four entire shades! – I screamed. In a world of Fenty Beauty where there's 10x the amount of that, this was completely, well, shocking. I totally understand if this is solely for the Korean market (and I DO hope that it is) but four whopping shades is nothing to be proud of. In a world where there are fairer to deeper skin tones, to debut and only offer four colors is not only disappointing but unacceptable. It's really insane to even think that this medium tone – Boy de Chanel's deepest color – was even too light for me, a fellow Korean. I am HOPING (and praying for Chanel's sake) that when they launch globally next month, the brand will launch with a lot more shades than their current offering.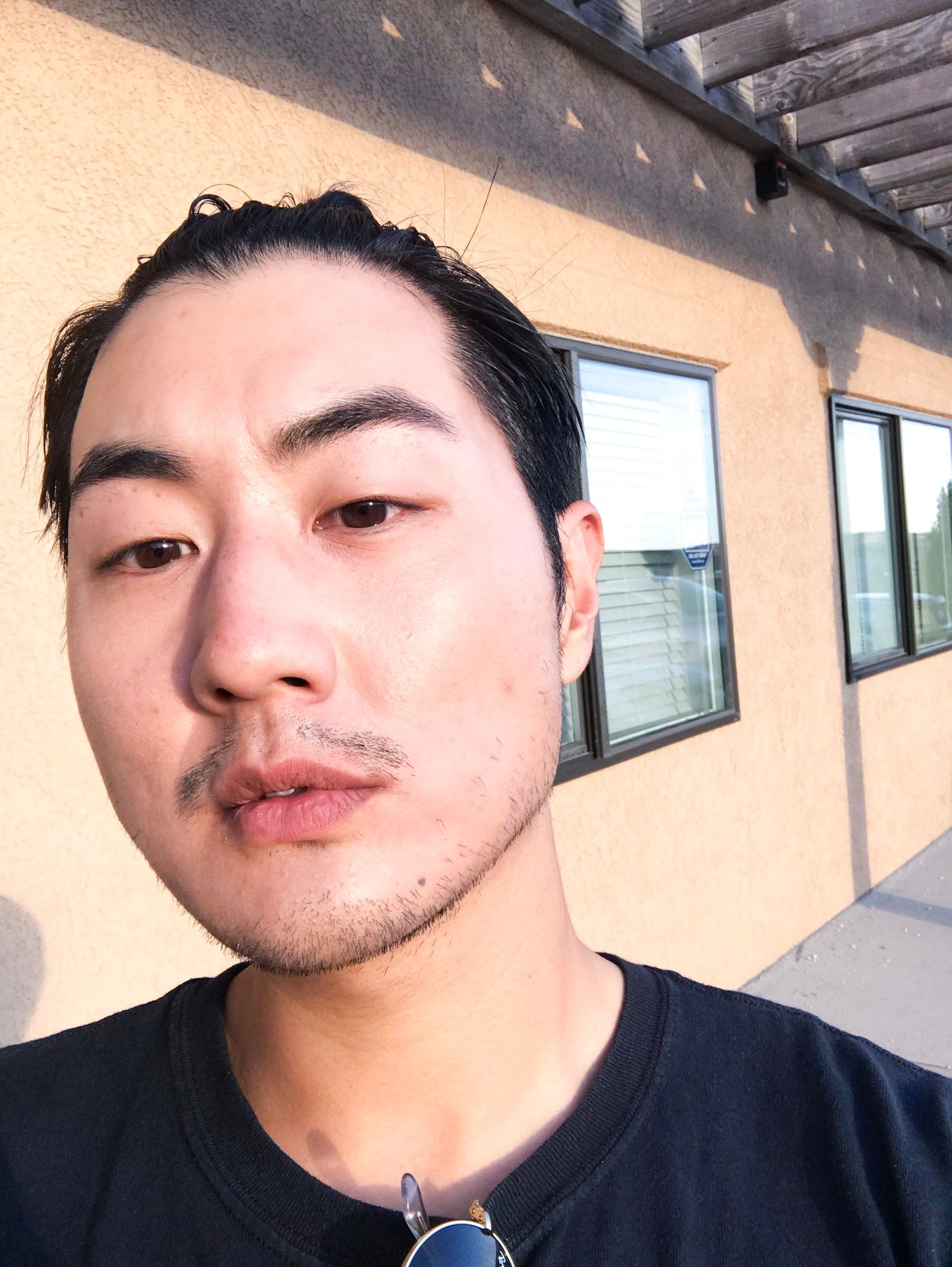 I tested this for the entire day and also wore it to Crossfit. I do have to say, the staying power is there. As you can see in this sweaty photo, my skin still has coverage and still looks pretty natural. Later, when I examined it under my bathroom lights, it was smooth but alas, there was creasing.
Eyebrow pencil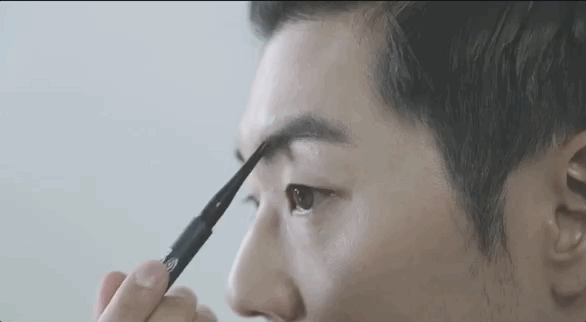 Short review: The eyebrow pencil is fantastic. The end.
The longer review: The pencil, which is a pencil and brow brush in one, is one of the best products I've come across. This is mainly due to the formulation. A little bit of color goes a long way. I found that brush up and out made my balding eyebrows look filled-in and super natural – and supernatural (heh!). The brush – omg – it's luxurious. The feel, the effective way that the bristles catch each hair is perfect. I'd say this is probably my favorite eyebrow pencil and brush I've used in a long while.
Lip Balm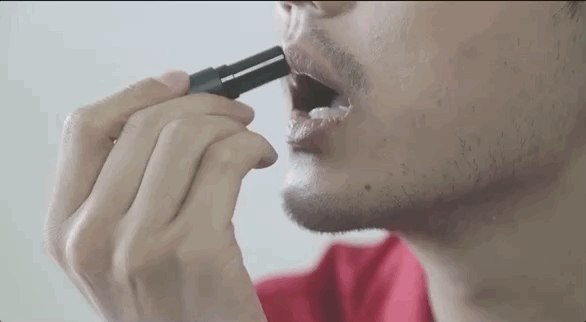 This lip balm is BOUGIE AF. First of all, it's around $45. Yes, $45 for a lip balm. I am still shaking and I feel my wig about to bounce from my head. The packaging is subtle, beautiful, and complete luxury. It comes with a matte navy blue packaging and a double C logo on the top of the casing. The product goes on smoothly and I felt my lips were more matte than the juicy lips that I usually go for.
In any case … $45? Is this worth it? No. I'd rather purchase Chapstick for $2.99. But if you're literally obsessed with Chanel and need everyone to know you use Chanel on your lips, then by all means, spend, spend, spend. For the rest of us, pass.
TLDR;
Chanel's Boy de Chanel is the most exciting men's line since, well, men stopped using beard oils and growing facial hair. This is a product line that is really going to open up beauty conversations for most guys. But its four shades are not inclusive enough and its pricing is really in the luxury range. If you're going to purchase one item, go for the eyebrow pencil and brush – it's the best pencil I've come across. If you are one of those lucky enough to have the four shades work for you (I, for one, am not), totally go for the foundation. It smells beautiful, goes on smoothly, is matte. Just know that in a few hours it WILL crease. And the lip balm? $45 for a lip balm hmm…If that seems affordable to you, sure. For mostly all others – get yourself a $5 lip balm. I love Lucas Papaw!