It was around midnight when I received a DM that could change the course of my life, forever.
I was in Columbia, SC, visiting my sister in grad school and taking a breather from having been in New York City for so long. After all, I was there for almost a decade as a fashion editor, having hustled my way in a merciless industry that was as unforgiving as it was demanding.
I was tired. I was worn out. What my soul craved was respite that only a sleepy, humid city like Columbia could provide.
SEE ALSO: Asian American men aren't taking s*** any more
That's when Jon M. Chu, director of the upcoming "Crazy, Rich Asians" film adaptation, DMed me on Twitter.
I was about to close my heavy eyes when a major dose of adrenaline pumped through my veins.
"Will you audition for Oliver?" he asked.
Wait, me?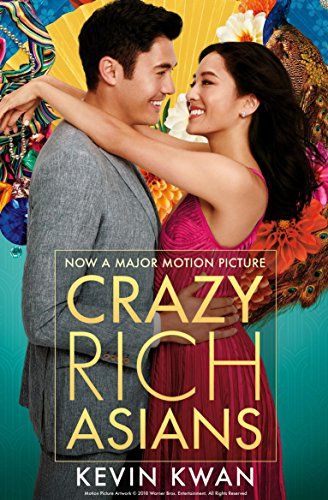 We'd kept in touch with each other for the past year or so after I'd styled and interviewed him for a piece on Asian Americans breaking through in Hollywood. The one thing that immediately struck me about Jon was just how striking he was. Long-limbed, with leading-man looks, he himself was a star. It made my life as a stylist that much easier as he struck a pose in the ripped denim and bomber jacket I put him in.
More importantly, I sighed with relief when he revealed to me that he'd be directing "Crazy, Rich Asians," based on my favorite book by Kevin Kwan. The juicy story centers around a whirlwind of drama when a woman named Rachel goes back to Singapore with her boyfriend, Nick, and discovers just how insanely wealthy – and insanely, well, insane – his family is. The book was perfect for the silver screen and would be the biggest film in Asian American history since "Joy Luck Club" 25 years ago.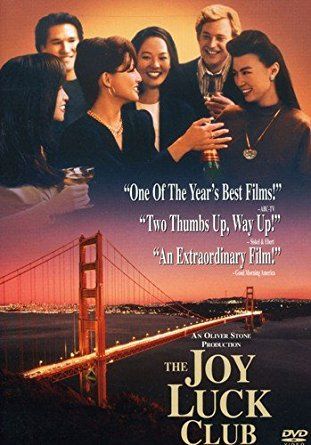 Twenty-five years. Let that sink in. Twenty-five years since Hollywood greenlit an entire cast of Asian Americans. To finally be visible and to show the world that we, too, matter and can be normalized human beings who are sexy, funny, loud, insane, was something groundbreaking. I think back to 12-year-old me growing up in rural Colorado Springs, CO, who never saw representation anywhere, making me, the lone minority, feel even more foreign in this country. And so, I realize just how much this all Asian-American cast means to someone like me. In many ways, it validates our very existence in this country.
Fast forward to the present, as The Hollywood Reporter reveals that the movie turned down a "gigantic payday" at Netflix to ensure it would be seen in all theatres. "The biggest stage with the biggest stakes – that's what we asked for," Jon would tell the outlet.
Which was why his request that I audition weighed so heavily on me – this film meant so much. That, and the fact that, uh, I wasn't an actor.
But, knowing how important this movie was and how much I wanted to help out, I agreed to put myself out there and audition.
My mind started spinning. Conflicting thoughts filled my head: "Wait, what am I doing? I'm not an actor, this is crazy!" Then my imagination took over: "But what if I do get this role? OMG are my movie star dreams my actual destiny?!" But, most important was the fact that I didn't want to disappoint Jon.
So I kept it a complete secret, not even telling my parents — who, for the record, still don't know about this experience. I played it cool and calm. In reality, I was freaking out. Ever the novice, I didn't even know what a "side" or a "self tape" were, when the casting director reached out. It was only after Googling that I realized a "side" was the script and a "self tape" was a self-recorded video you'd send over.
In the upcoming days, I received sides for the role of Oliver Tsien, aka the gossipy cousin who stirs some major drama in the book. I was especially drawn to this role because I'd lived this life as a once gossip reporter in NYC. In the book, Oliver is a little older, has a posh British accent, and has an air of dangerous mystery to him.
Knowing he had a posh accent made me realize that I needed to perfect one as well. This was acting after all, and I decided I had to put in the work. And so, for an entire week, I feverishly YouTubed videos of Keira Knightley and Hugh Grant, picking up on every nuance of their intonations.
To get over the embarrassment that I'd felt actually auditioning (who was I to actually read a script?!), I tricked my brain into believing that I really was Oliver. I re-read his entire subplot in the book, studied his every move and began humanizing his intentions. If I was to play him, I'd need to become him. As if I was studying for the SATS, I started going over the script and his lines over and over and over again. Awkward at first, I recorded myself for an hour until I felt good about one of several takes.
I sent it through to the casting director (the same one behind Oscar-winning "Get Out"), who informed me that they still hadn't filled the role — and filming was in two weeks. There was also a note that stated all actors would have to get their passports ready as filming was happening immediately.
Gulp.
This was getting real.
The very next day, I received an e-mail.
"Jon says lose the accent," she said, succinctly. "Be more yourself."
Rosy-cheeked and majorly embarrassed, I totally understood. They wanted me to be me. The accent, even though Oliver had one, was probably a little — jk, A LOT — contrived. My actor friend would later inform me that the art of acting is not "acting," at all, but rather, becoming.
Take two. I lost the accent. I also put more "me" into the role. Sassy, free and completely bubbly, I retrained my brain to believe that Oliver and David were one and the same. More comfortable with my hand gestures, my facial movements and reactions, I sent it through. I only regret how rushed my second audition was. I had to head back to NYC the very next day and so I only had a few hours to scramble.
My future as the next great Hollywood actor was in their hands. I sighed with relief. It was all over. Later, I texted Awkwafina about the film as I'd just read she landed the role as Peik Lin. I was elated she'd made the film alongside Constance Wu, who'd told me the year before, that her dream was to play Rachel. I was pumped to maybe join them on their journey.
Of course, that never happened. Weeks later, I realized I wouldn't be cast in my breakthrough Hollywood role. I wouldn't go on to becoming the star that I always knew I was inside. Ha! Instead, the role would eventually go to the ever-talented Nico Santos, a regular on the very funny NBC series, "Superstore." I was relieved, knowing that I'd lost out to an actual actor, one who was actually talented and could, you know, act.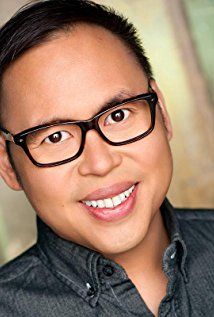 A year and a half later, I've realized that this entire experience shouldn't have been kept a secret in the first place. I held onto this by myself for so long out of embarrassment and fear of judgment. What would other people think? Would they laugh because I didn't get the role? Would they think I was a lesser journalist for trying?
In retrospect, I realize all of this is silly. No one would think that. But more so, I realize by opening up I'd become vulnerable. But there's so much strength in vulnerability. After all, vulnerability is your soul practicing immense power.
It also forced me to realize just how liberated Asian Americans can be today. We can be sexy, funny, outlandish, lewd – human. With a very narrow path for careers we have even in 2018, with Asian Americans being forced to play limited roles, "Crazy, Rich Asians" allows us to believe we, too, can be on the silver screen.
Today, I feel so fortunate that I was even given this opportunity. I mean, how many people are allowed to practice their vulnerability so openly and for something as meaningful and historic as "Crazy, Rich Asians"? Now that, to me, is crazy.