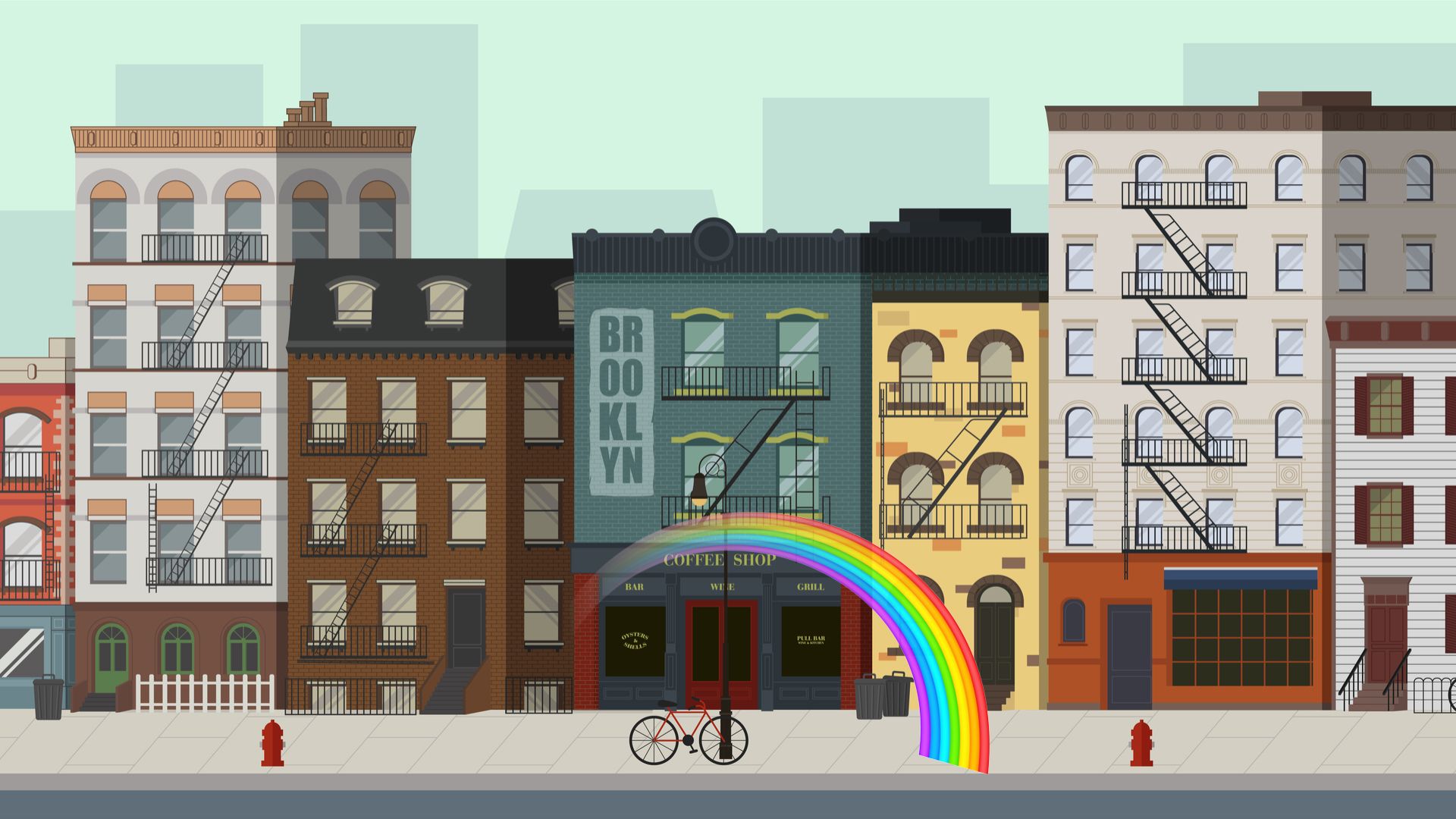 I didn't understand what the Q in LGBTQ meant until I moved to Brooklyn.
For most of my life, I called myself gay, which felt like wearing a t-shirt that was one size too big. It basically fit, but after ten-ish years, I wanted something that showed a little more me. Less Abercrombie model at a circuit party and more Sasha Velour. I wasn't sure where I'd find this, hell, I wasn't even sure what I was looking for. It was around that time when life was working her mysterious ways to open doors to New York City. For me, a half-Japanese Californian, living in the city that never sleeps was never my dream of dreams. But the yellow brick road was being laid out for me and when she came calling, I had to say yes.
That was in 2015.
SEE ALSO: Why is everyone suddenly talking about gender?
A year later,
GLAAD
officially recommended adding "Q" to the LGBT acronym. This PSA brought that part of the spectrum to light, out from under society's definition of the word. I didn't know exactly what the word meant, other than being a loose term for people who didn't identify as heterosexual. Things changed after moving to Brooklyn. For the first time, I was surrounded by the most diverse community I'd ever seen. It wasn't just gay anymore. People were defining themselves on their own terms, creating and using language that felt natural to them, rather than what others had passed off to them historically.
That's when I realized Brooklyn was a queer mecca, a haven for anyone who considered themselves LGBTQ+.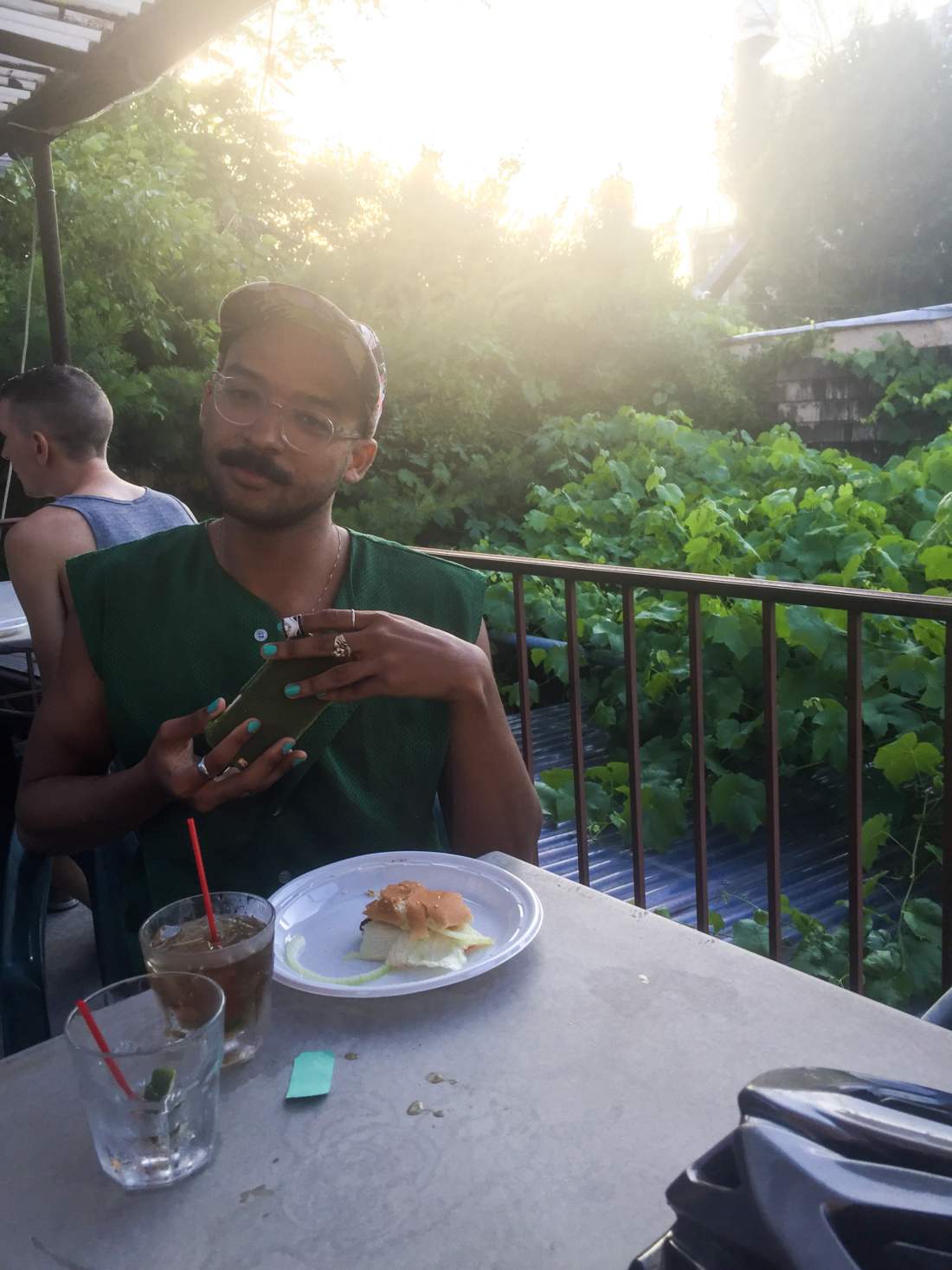 Ask anyone about iconic gay bars in Brooklyn, and Metropolitan (Metro) is guaranteed to be on that list. It's one of the original gay bars in the Williamsburg area with a famous Sunday BBQ in the summer. A central watering hole for queers all over Brooklyn. Since opening in 2002, the space has become an establishment and OG influencer (can they get a CFDA award for that?). The Metro-effect catalyzed other LGBTQ bars and venues to open up in areas of Brooklyn: Sugarland, the cool split-level nightclub with muscle queen go-go dancers, This 'n' That, the dive bar that supported alt-queers and local Brooklyn queens, House of Yes, the burner-meets-burlesque-meets-queer place of wonder, throwing parties like House of Vogue and Daddy Issues. And although it feels like there are plenty of these spaces now (there can always be more), it wasn't always like this.
"Several years later and there's been an explosion in gay and queer spaces out here; it's changed a lot."
"
I worked at The Abbey when there were no gay bars," Troy Carson, owner of Metropolitan Bar and The Rosemont, recounts. "A lot of LGBTQ people were moving into the neighborhood and that was the place to meet," he continues. Around 1999, Troy started one of the first official gay parties in Brooklyn. It was called Toybox and was held every Sunday. "Parties were starting to pop up, but in mostly straight places," he recalls. "Several years later and there's been an explosion in gay and queer spaces out here; it's changed a lot."
Since his time at The Abbey, Troy has helped start and run Metropolitan Bar, Sugarland (RIP), Phoenix and Nowhere Bar in the East Village, and now his newest baby, The Rosemont. He's especially proud of the last one. While it's only a year and a half old, the space has hosted all sorts of parties, events, queens, DJs, performers, artists, anyone and everyone who wants to hone their craft. The bar's secret comes down to three simple things: a dance floor, outside area open till late, and single, private bathrooms. On entering the bar flanks right and booths sit left, this opens ups to the dance floor, with a stage of course, and then the door to the backyard, lined with plenty of wooden benches.
"I like to create spaces where new people—DJs, performers, and artists—have an opportunity to come and develop their talents," he tells me. One group that recently came through the Rosemont is Bubble__T (@bubble__t) a queer Asian nightlife collective "
?? WHERE ? ASIANZ ? RULE???????? BUT ? EVERYBODY'S ? WELCOME ?", per their Instagram profile.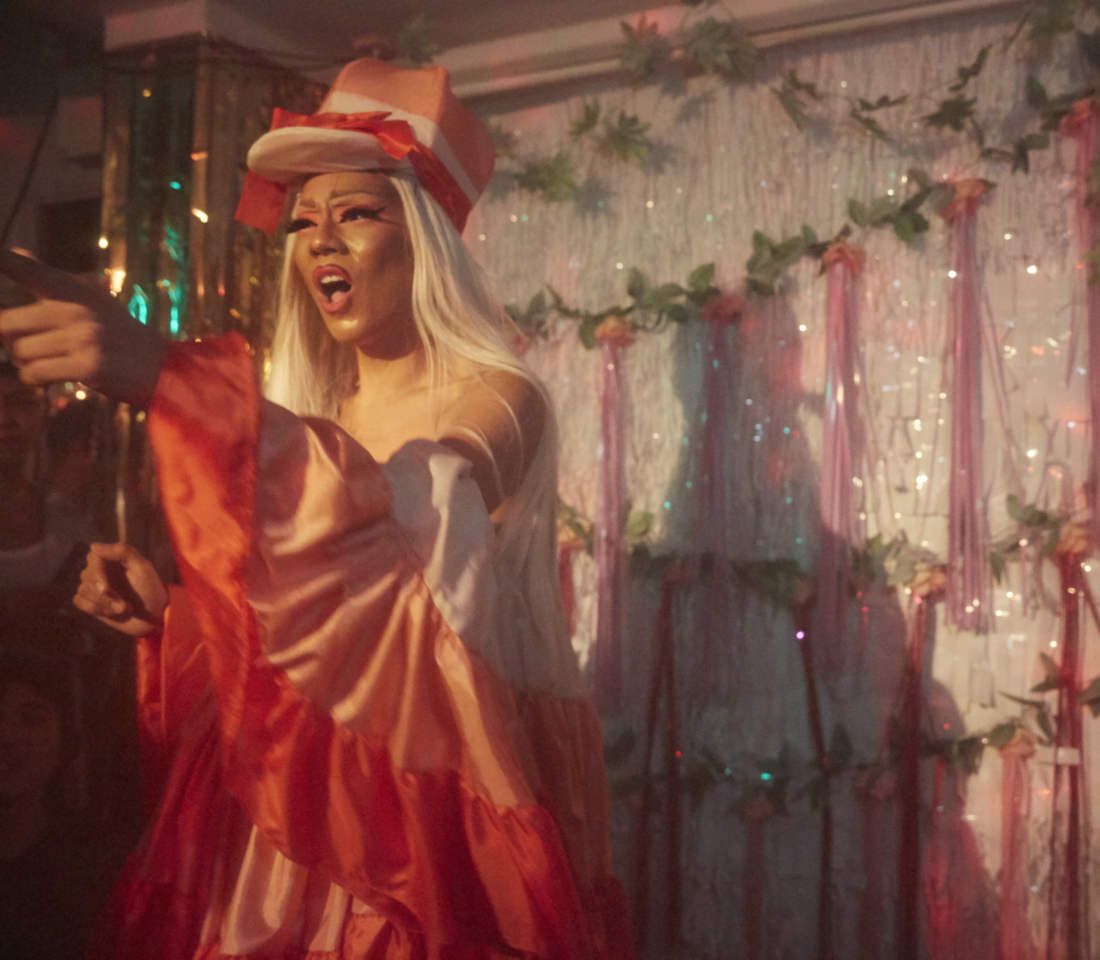 Seeing a gap for the queer Asian community, five friends decided to throw a party that answered the long-overdue need. Queer Asians – or "slaysians" – themselves, the frustration of not having inclusive nightlife spaces for people like them was building. Since launching in Brooklyn in 2017, they've been able to "connect really quickly with a broad community," which is evidenced through the mix of partygoers. While most of the crowd is queer Asian men, there are also nonbinary femmes, drag queens, lesbians. Anyone who wants to be there is there. "I
n recent years the scene is fuller, broader and more visible, and connected," Nick, one of the founding members of Bubble__T tells me. "It feels special, like no other time or place."
Brooklyn's arrival in becoming a queer culture hotspot has really taken off in the past few years. Sasha Velour, the current reigning winner of RuPaul's Drag Race, is from Brooklyn. Named the "art queen" of her season, Sasha's new and fresh take on drag has impacted people around the world. Just take one look at #sashavelour on Instagram and you'll find art, makeup tutorials, and looks all inspired by the queen of Brooklyn queers.
"People come from all over the world. You go to Europe and people know Brooklyn."
The Brooklyn drag community has celebrated their sisters even before the crowning of their local superstar. Bushwig, an annual festival of drag and queer performance started back in 2012. But it's only until recently that they've birthed sister versions in LA, Miami, and Berlin. It's not so uncommon anymore to see Brooklyn-based queer culture expanding all over the world. "People come from all over the world. You go to Europe and people know Brooklyn," Troy says.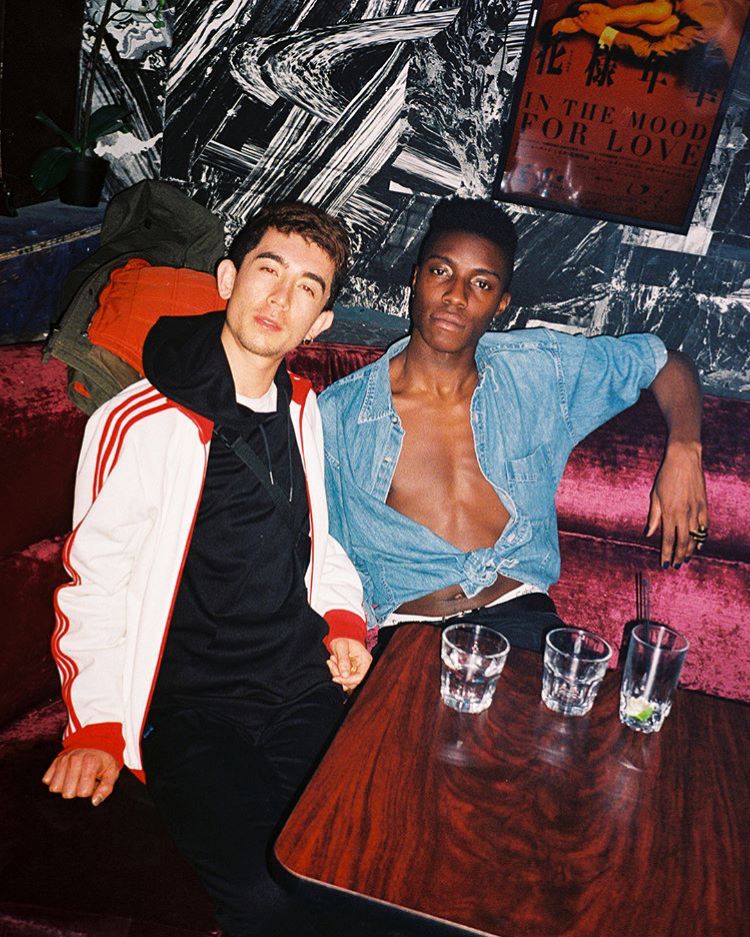 It's not just in nightlife that this culture has gained visibility. In 2017, New Yorkers gathered at Brighton Beach for the United States' first-ever
Russian-language LGBTQ pride
celebration. RUSA LGBT, who organized the event, aimed to break through the taboo of queerness in Russian-speaking communities and march in celebration of diversity. Community members and activists chanted "We are queer, we are here!" and "Queer immigration benefits the nation!", as they walked along the boardwalk.
There's even representation in hospitals. In 2017, Bedford-Stuyvesant's Woodhull Hospital took an inclusive step towards LGBTQ care with the opening of the
Pride Health Center
. As the first medical facility in north Brooklyn to focus on this community's health, it signifies a growth in health programming for the borough.
"We have many services that have blossomed in Brooklyn," Dr. Demetre Daskalakis, Deputy Commissioner at New York City's Department of Health and Mental Hygiene, tells me over the phone. Being seen
and
being taken care of, isn't that #goals?
These organizations are picking up on LGBTQ+ language, too. At Woodhull Hospital, there are Keith Haring paintings to come home to upon walking in. "We give you these subtle clues to make you feel welcome," Demetre tells me.
Brooklyn is a place where those of us who've felt overlooked or underrepresented can finally be seen and heard. They welcome us with open arms which turns into a hug and "You're okay", reminding us that we can just be ourselves. That we can seek new language and definitions to express the vast fluidity of identity. Living, laughing, lol-ing, but make it queer.