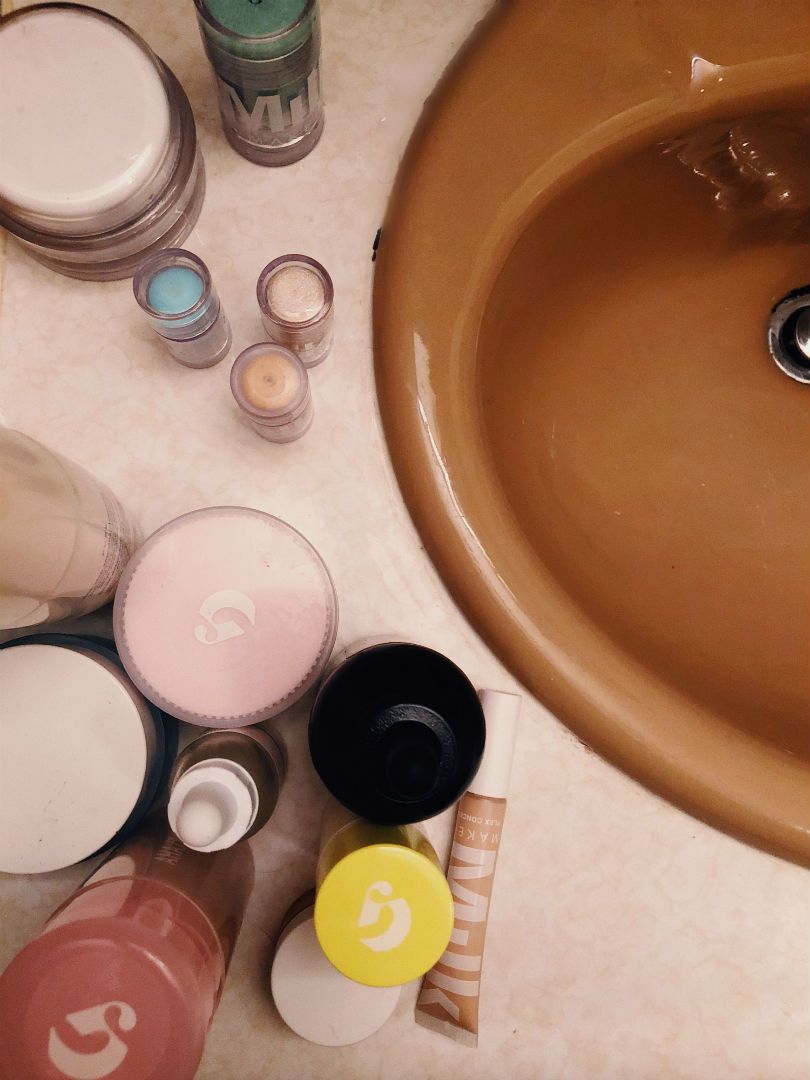 Growing up, getting asked the question, "are you embarrassed, why is your face so flushed?" was a normal occurrence.
Having sensitive skin and being prone to redness is something I've been insecure about ever since I can remember. No, I am not a tomato. I am a boy.
In the pursuit of an even, glowing complexion, I turned to exfoliation. Exfoliating and I have some history. In the past I've been hesitant to shed the surface layer because of my skin type. Under the assumption I would be left more red and irritated than before, I gravitated to products that promised to soothe and hydrate. However, now in 2018, more woke than ever, I understand that this is only one step of the process.
SEE ALSO: I tested every aftershave for sensitive skin and here are my thoughts.
So, let's back up. What exactly is exfoliating?
I spoke with dermatologist and clinical educator Dr. Lily Talakoub about how to work with my skin and see the best results. She gave me a crash course in what to know, how to treat, and steps myself and others can take to achieve their skin goals. From Clarisonic brushes to chemical peels, there is a lot of ground to cover.
Physical vs. Chemical
Basically, physical exfoliation comes with movement. This could be done with a rotating brush, a scrub with some sort of grain, or even a scalpel. Think of those St. Ives apricot seed scrubs you used to (or still do!) use. If you're prone to redness like me, these methods may have previously brought you disappointment.
https://giphy.com/gifs/walk-away-sad-6bWNHVAoj7tNS
"It can be tricky," said Dr. Talakoub. "Someone who is worried about redness or irritation should be careful when it comes to physical exfoliates, as you are quite literally pulling and rubbing the first layer of the skin."
Which is why we turn to chemical exfoliating aka acids for your skin. I know, the very word freaked me out and took me a while to grasp. How could someone with sensitive skin actually use an acid?
"Well, why would you want to put acid on your face?!"
It turns out your skin is actually already acidic. Your body's largest organ has a pH of around 5.5 in order to fight impurities and keep everything in check. So, what's a little extra acid, right? Chemical exfoliants break down dead cells and leave you looking smooth and bright. There's three types of acids you should know about.
AHA (Alpha Hydroxy Acids): Exfoliates skin's surface to leave you looking smooth.
BHA (Beta Hydroxy Acids): Goes deep into the skin to unclog pores.
PHA (Poly Hydroxy Acids): Includes inflammatory and antioxidant properties that assist in soothing while exfoliating.
For my rendezvous with exfoliation, we decided on trying out Glossier's newest claim to fame, the Solution. Made up of the acids just mentioned, the formula also contains soothing aloe, hydrating glycerin, and calming niacinamide. I had to give it a go.
[aesop_image imgwidth="60%" img="/content/images/wp-content/uploads/2018/02/exfolo1.jpg" align="center" lightbox="on" captionposition="left" revealfx="off" overlay_revealfx="off"]
Hydration and Protection
"The main step to exfoliating is moisturizing," said Dr. Talakoub.
https://giphy.com/gifs/true-dat-udPdpF18yG0uI
Seriously though, I've been packing on the moisture. "Anyone with sensitive skin needs to be aware of how desperately their skin will crave moisture after exfoliating," said Dr. Talakoub. "Because of this, depending on your own personal skin, you may only need to exfoliate every other day. It's all about listening to what your face is telling you."
Well, I listened up.
"Sensitive skin loves a light lotion, and the best way to pack a punch is to layer with a hydrating oil afterwards," said Dr. Talakoub. My routine has featured Dr. Jart Dermask Shaking Rubber Modeling Mask
and of course, my favorite, Crème de Glossier Priming Moisturizer Rich. For oil, I stuck to what I've used for awhile, organic jojoba oil you can pick up at your local health food store or on Amazon here.
Last, and certainly not least… protection!
"SPF is your best friend with redness," said Dr. Talakoub. "Even in the winter, dimmer months, it's important to include in your morning regimen." Never one afraid of adding a few extra minutes in the mirror, I applied the Invisible Shield even on the grey days.
[aesop_image imgwidth="60%" img="/content/images/wp-content/uploads/2018/02/exfolo6.jpg" align="center" lightbox="on" captionposition="left" revealfx="off" overlay_revealfx="off"]
The Tea
So, how's my skin looking?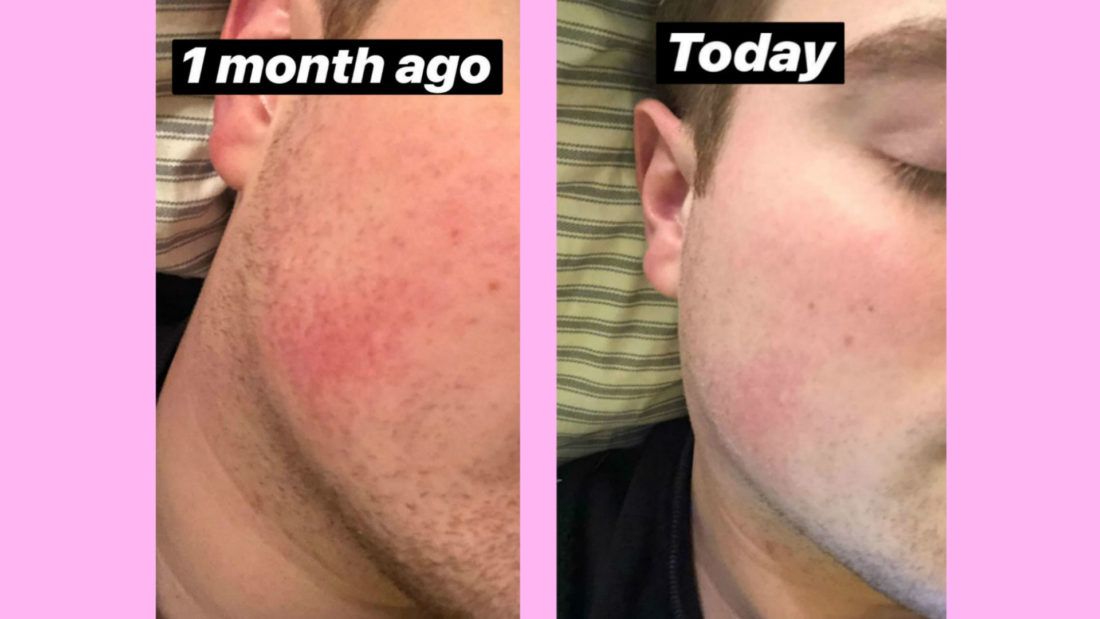 Every skin type is different. The biggest takeaway I've learned from this is all about listening to what your face is telling you. So many products on the market promise to smooth, soothe, resize, and even out your features. It's a guessing game to anyone.
With the help of Dr. Talakoub, and sticking to a system, I was able to work with what I have and see some real results. I've grown to love my rosy cheeks, but like anything, it's all about balance.