Welcome to Groom Raider, a series where we, well, raid the grooming closets of the people we admire to see what products they use. While we browse through their moisturizers, creams, fragrances and more, we get a glimpse into their past lives and the stories behind how they came to be. This week we meet with Bobby Schuessler, an editorial director from Los Angeles.
Bobby Schuessler, editorial director, Who What Wear, Los Angeles, @bobbyschuessler
If you've ever browsed through any of the fashion stories on Who What Wear or through its chic racks at Target, there's a big possibility that Bobby Schuessler had something to do with it. As the editorial director at Who What Wear, Bobby is in charge of all content ranging from street style trends to runway looks. Once a New Yorker and assistant at the now defunct Lucky, Bobby packed bags with a one-way ticket to L.A. and never looked back.
Like his own personal style, Bobby believes beauty is all about carving your identity and expressing yourself from the inside out. A self-professed theatre geek, he grew up on stage and started wearing makeup at a young age. "While I was putting on makeup to play a character, I loved the idea of bringing my face to light and letting it shine," he says. "I've also always been obsessed with products and trying new things. I first started playing with my mom's makeup – even that Mary Kay foundation— and the obsession to try new goods grew much further when I started working as an assistant at a Lucky and got to test new products for my job. Yass."
Now an Angeleno, Bobby takes a no-fuss approach to his style and grooming. Case in point: his go-to body wash. "Don't judge, but I only use Old Spice," he tells us. "I won't use anything else because this smells like a man." We got a glimpse into his morning routine as well as the products he swears by, below!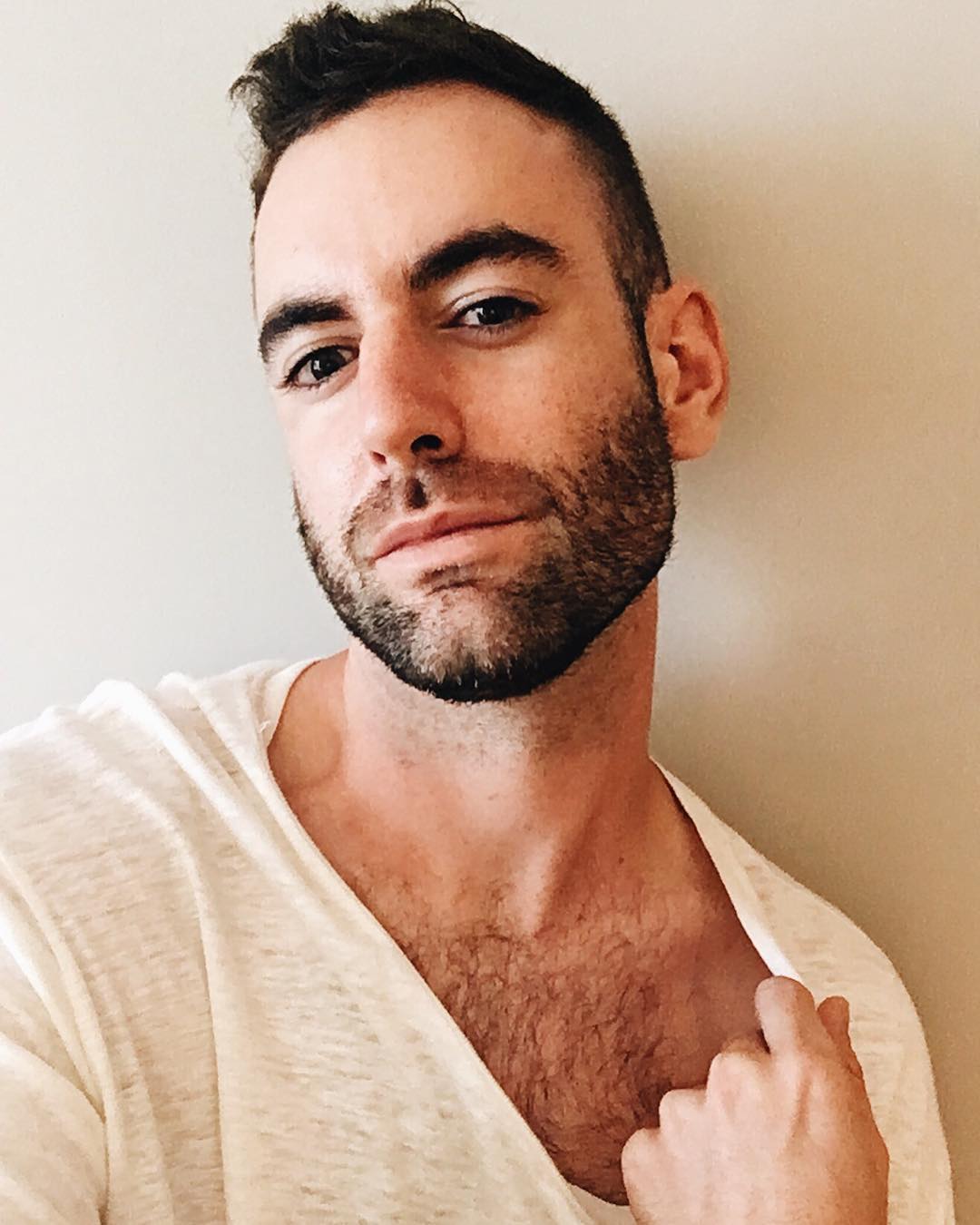 "I clearly don't consider myself basic and let's be real, can be very flamboyant, but my morning ritual is very simple. I start with a quick shower, that's after a cup of coffee, of course.
I wash my hair every day or two and use Baxter of California Daily Protein Shampoo
. I like the smell and it leaves my hair feeling healthier and fuller.
Don't judge, but next comes my body wash—I only use Old Spice Men's Body Wash
. I won't use anything else because I like that it smells like man. I follow that with a facial cleanser from a small beauty line my mom loves, and that's it. After the shower, I finish my look. That first starts with my hair. I have natural curls and blow dry it and use either a Baxter of California or Malin + Goetz Hair Pomade
to give it some texture and define the curls. I was looking for a new pomade that gave me that semi-relaxed look with my curls and didn't look too stiff. A friend of mine recommended the Baxter Soft Pomade and I ordered it immediately on Mr.Porter. The rest was history.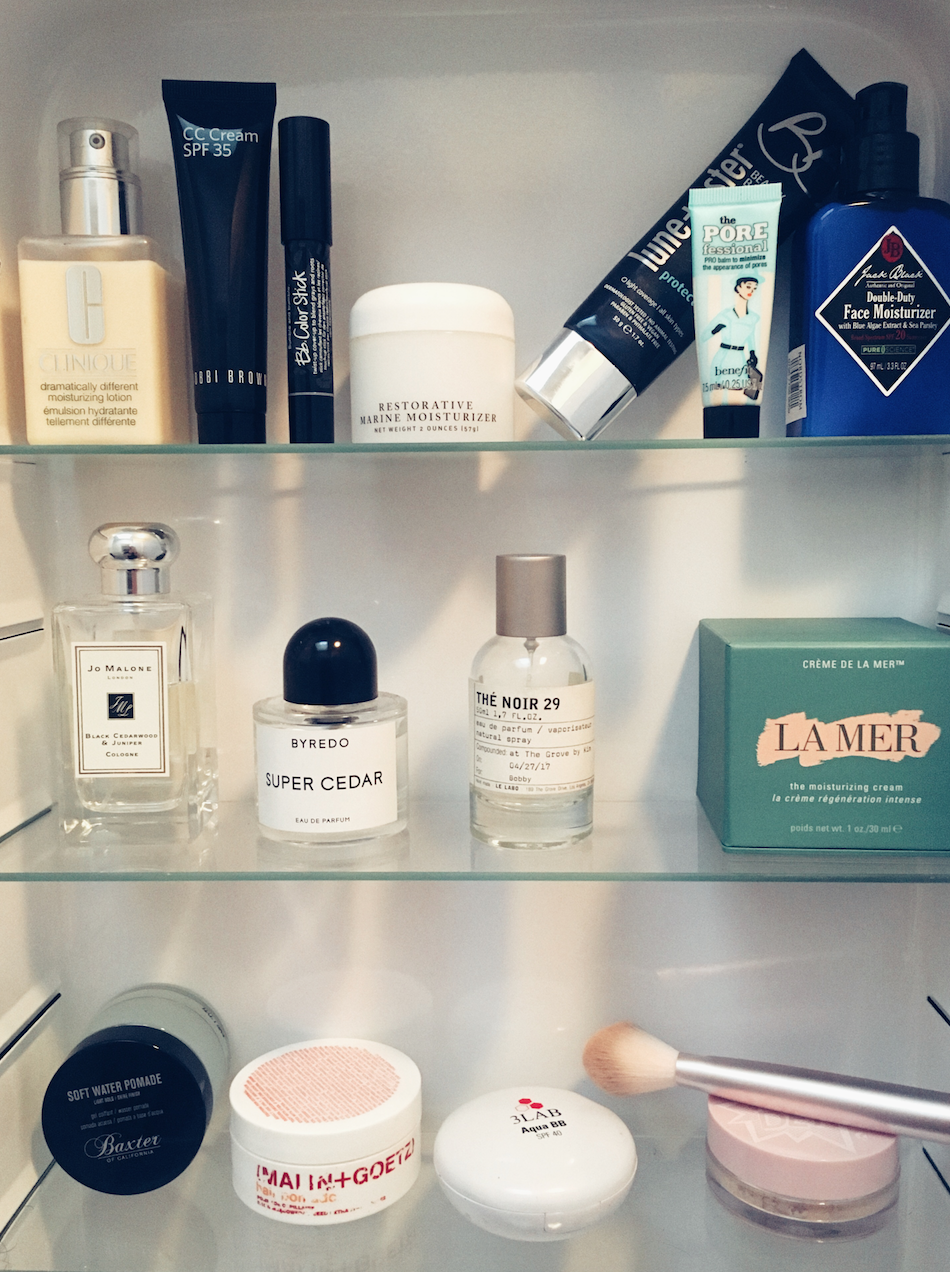 Next, I moisturize. I use the Jack Black Dry Erase Ultra-Calming Face Cream
with SPF—super important—or my Creme de la Mer if I'm feeling fancy. When I was an assistant, I covered some beauty at the time and took a deskside with Jack Black. This was literally ages ago—and I still haven't used another moisturizer since.
After that, I'll put on a primer or BB cream to even out my skin, followed by powder to eliminate shine and a lip balm. The BB cream I love is from my local Blue Mercury in Los Angeles. There's a convenient location right by my house—and they literally have everything I really need, including their in-house line Lune+Aster CC Cream
. I like the BB cream because it gives me that little extra glow, evens out my skin tone, and protects against UVA and UVB rays.
While the Lune + Aster BB is my go-to, I use 3Lab's as well to hydrate and correct any imperfections. The head of Byrdie, Who What Wear's sister site recommended it to me.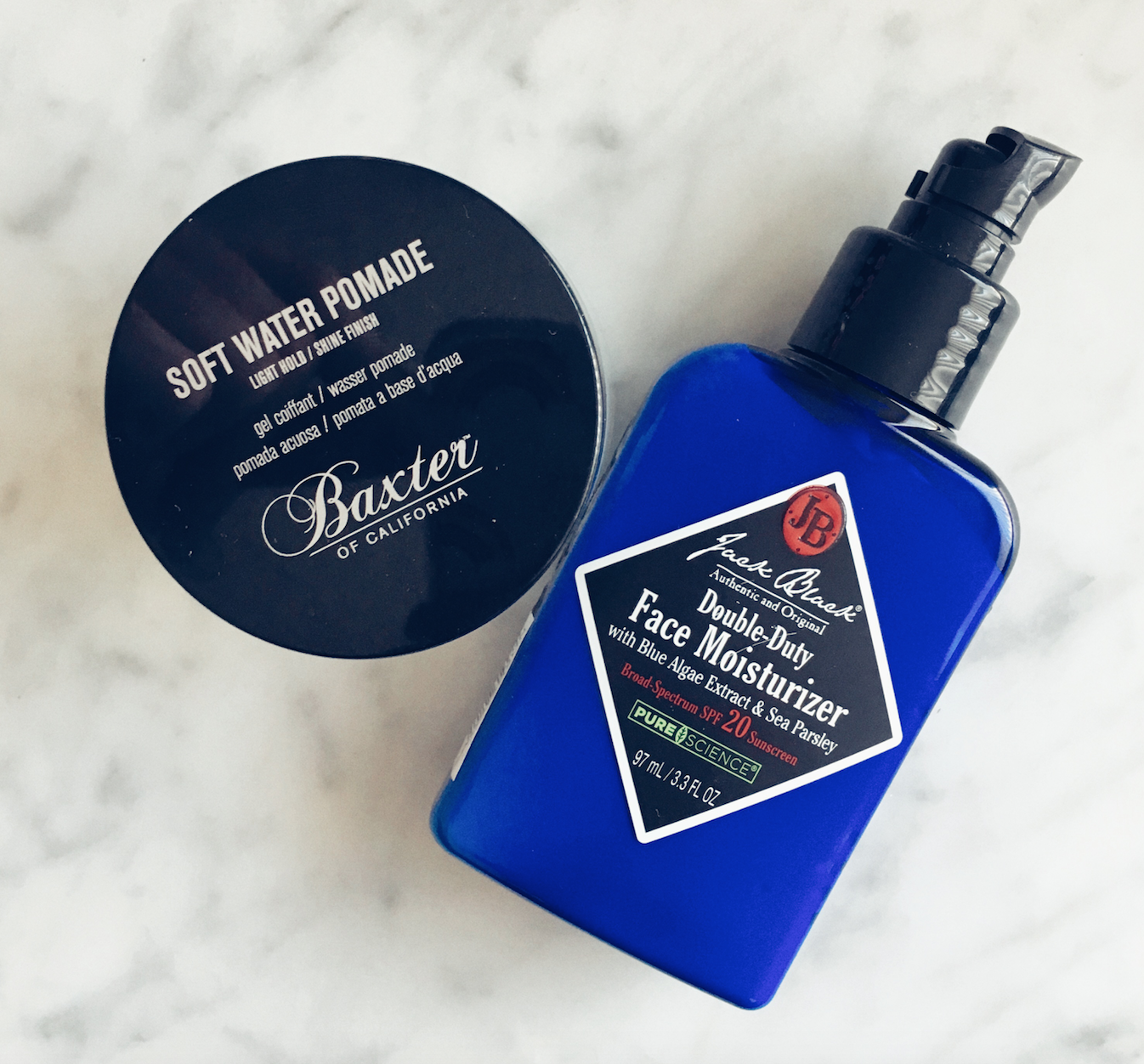 As for primer, one of my best friends told me about Benefit Cosmetics
Pore Minimizer. I tested it with a tiny travel tube, and then went all in. It works wonders. It not only minimizes pores but helps keep my other makeup in place. It's also incredibly silky and feels luxurious when you put on.
A makeup artist at Blue Mercury turned me onto the Bumble and Bumble Color Stick
. I actually use it to fill in any spots in my beard that aren't as full as the others. It's subtle, but makes me feel that much more confident.
To set any makeup and eliminate shine, I swear by Glossier's Wowder. It's not chalky—and lightweight. We received a sample at my office and I knew I had to try immediately.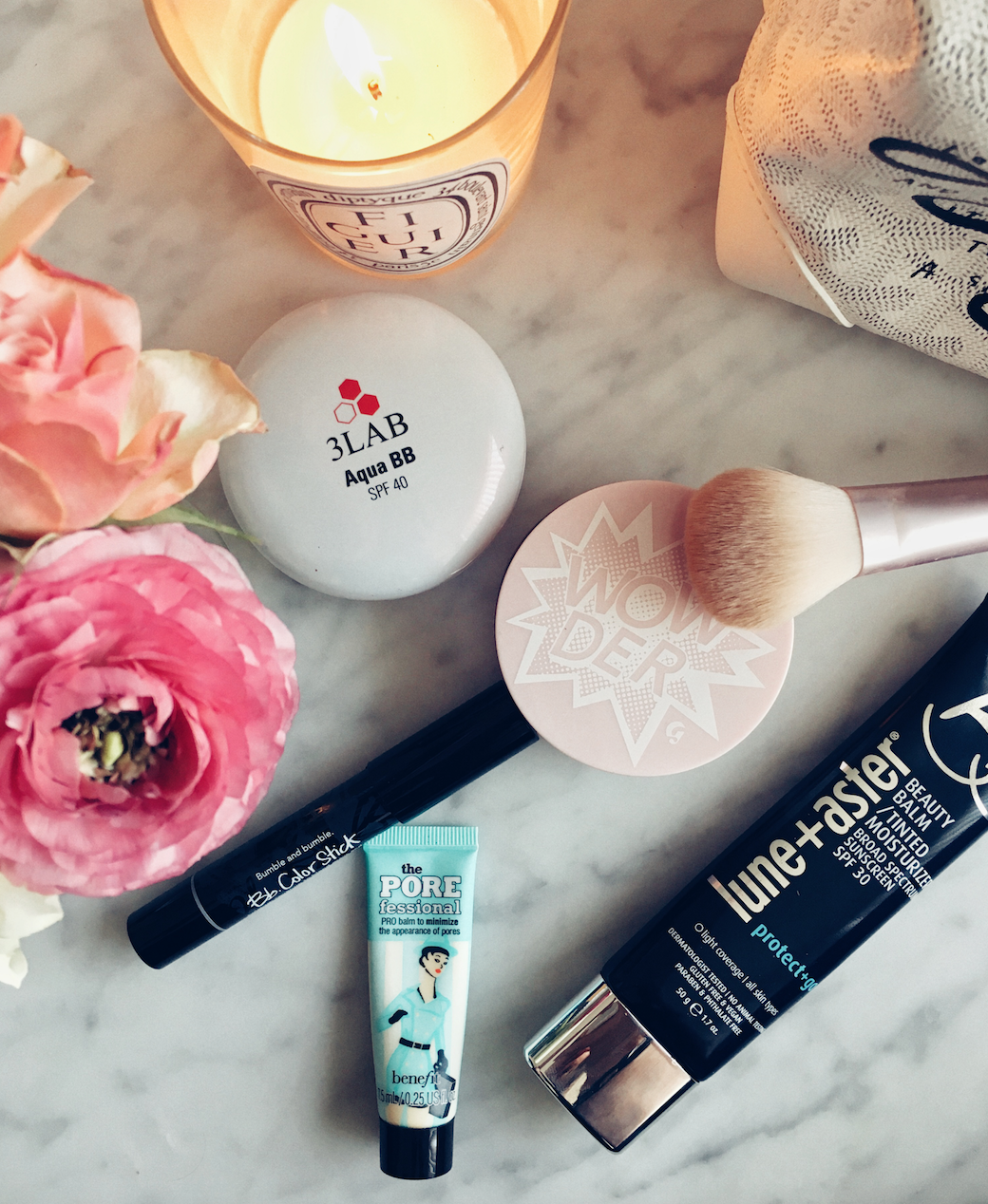 I finish everything off with a spritz of Byredo Super Cedar
on my wrists, neck, and hair. I love any scent that has cedar notes—it makes me feel modern, sexy, and warm. Byredo's Super Cedar is one of my absolute favorites. I also just recently started using Le Labo's The Noir. Again, I like the depth of the cedarwood and musk.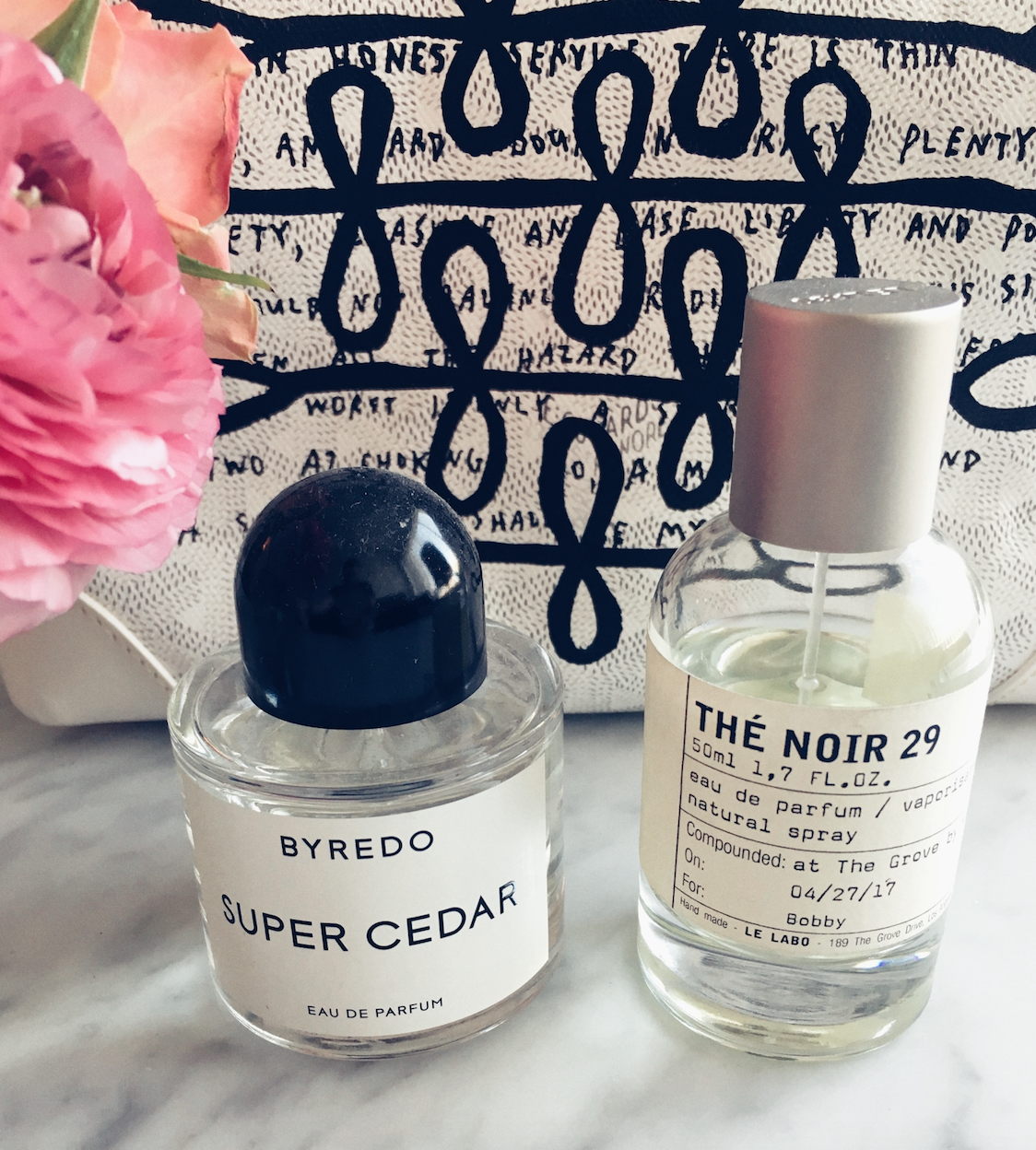 Like clothing, I think beauty can help build part of your identity by allowing you to express yourself and experiment as you show the world who you are both inside and out."