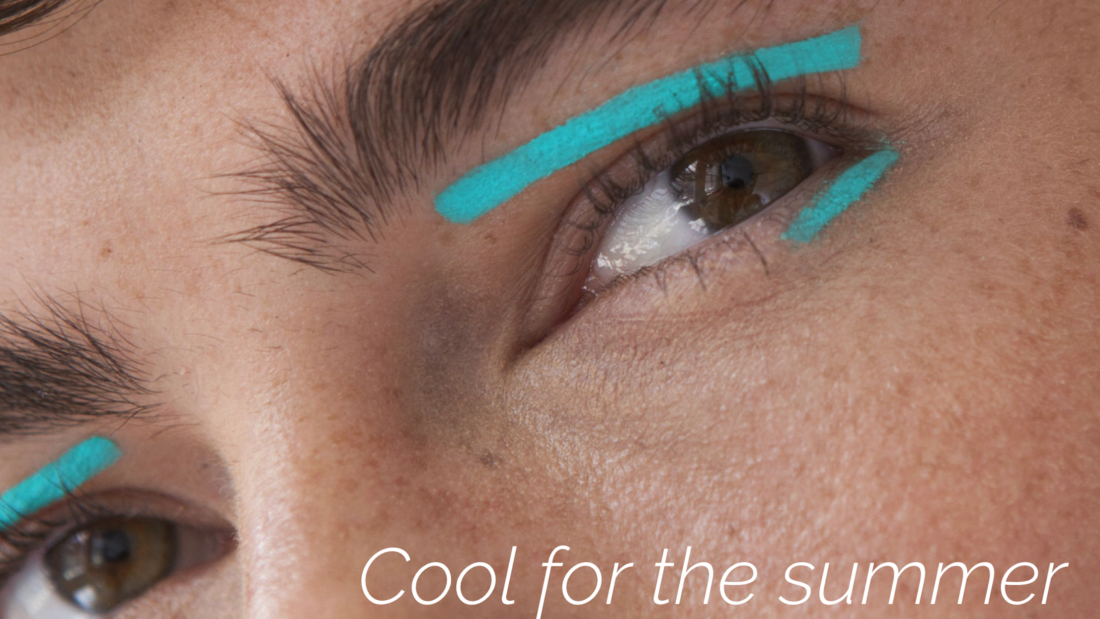 Is that sweat or is that dew? Or what exactly is the difference, anyway?
While temperatures may be scorching, humidity at an all-time high, your ice cream melting like your face, there's one way to cool down your look. That's with bold, bright colors that you can use in a variety of ways. Just take a look at fall's 2017 makeup trends to find that vivid hues will be on the faces of everyone very soon.
SEE ALSO: Green products that will help you feel better about our melting planet
We've taken inspirations straight from the fall runways. From Maison Margiela's rainbow colors around the eyes, Vivienne Westwood's neon eye shadows, Versus Versace's brilliant rectangular shapes, to Emilio de la Morena's mix of intense shades, here are the ways you can incorporate fall's biggest beauty trends into your everyday look.
Floating Eyeliner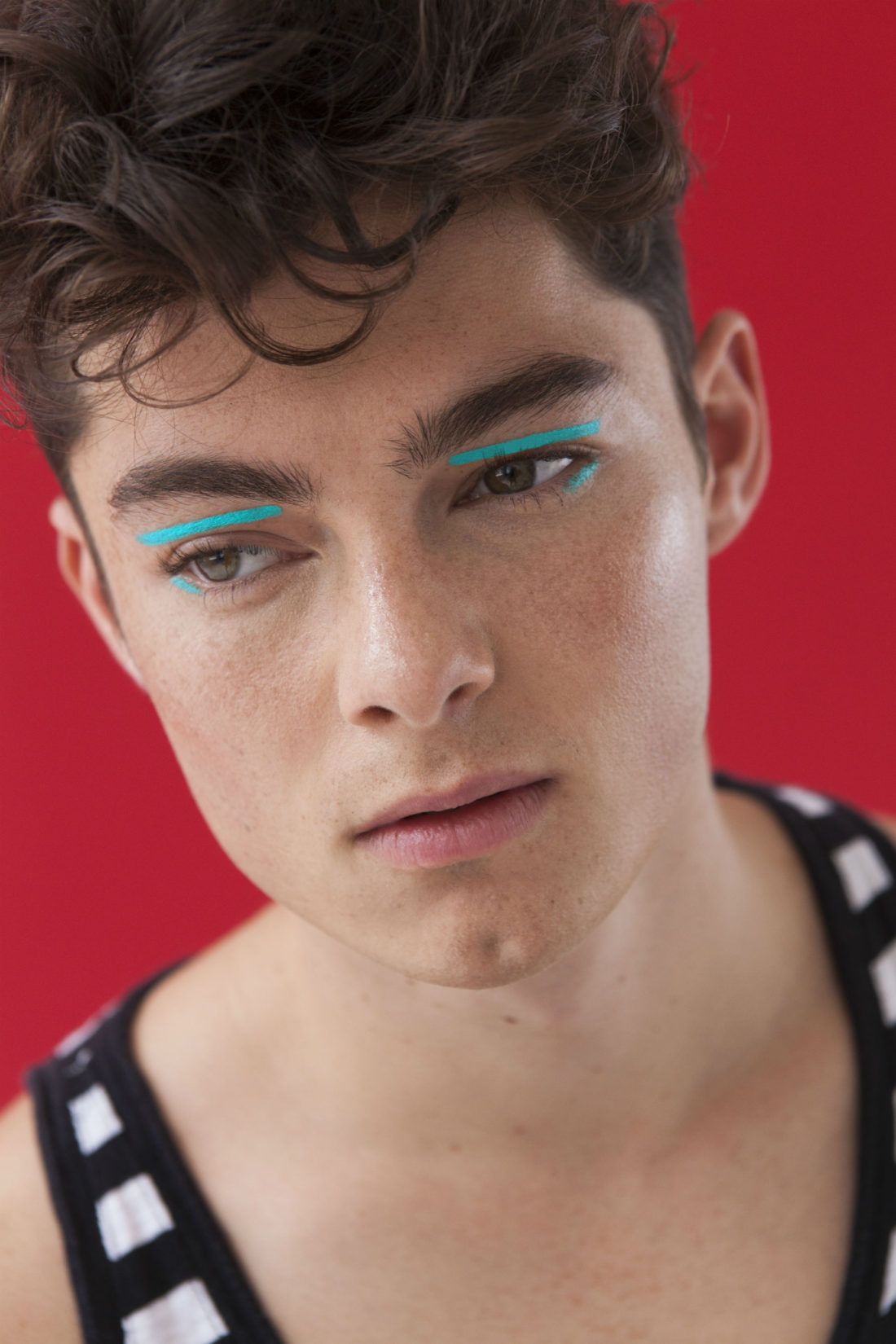 Graphic eyes? You don't say. Instead of an eyeliner, why not use graphic lines to brighten those beautiful eyes of yours? Like Prabal Gurung's Fall 2017 runways, we went for a vivacious look with a bright electric teal. Nothing's bolder than a nude face, thick brows and an architectural floating liner on the top and bottom of your eyelids. You'll want to get some practice as these are super straight lines. To perfect it, make sure that all lines are symmetrical. It'll take some time to get it right, and you'll want to keep some makeup remover on hand. But once you get it perfect, it will have been all worth it. Want to try this out? We used Eye-Wolfe Hydrocolor Makeup for this. Get it here
for $24.
Second Take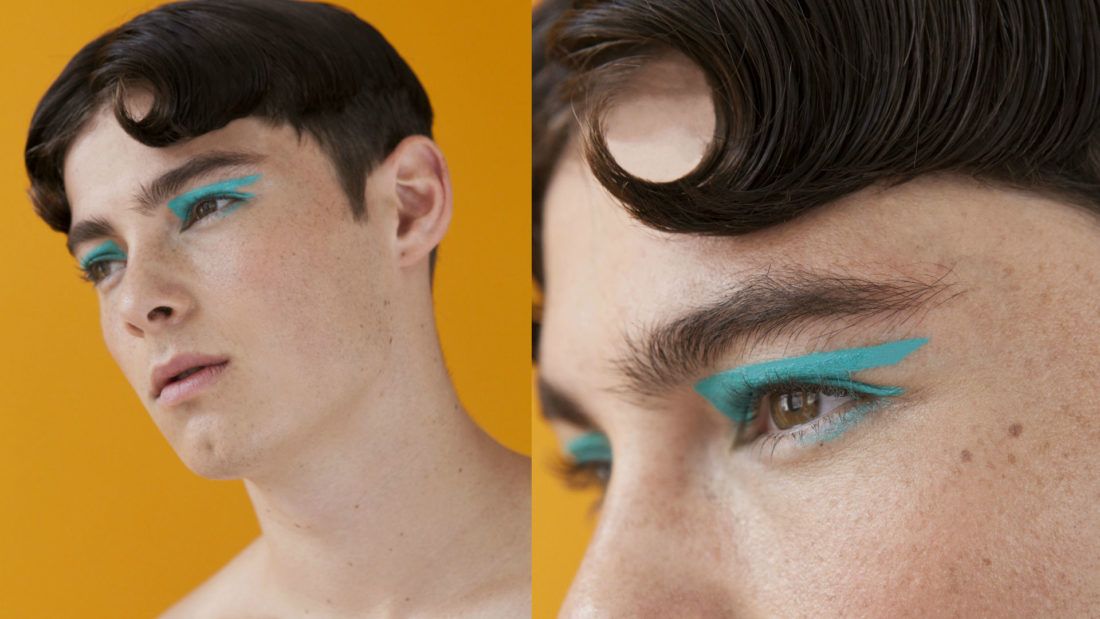 Perfected the floating eye liner look? Change it up by connected the color to your lid. Simply stroke the brush down and color in your upper lid for a rectangular look. Super easy, super fun, super dynamic.
Pink Eye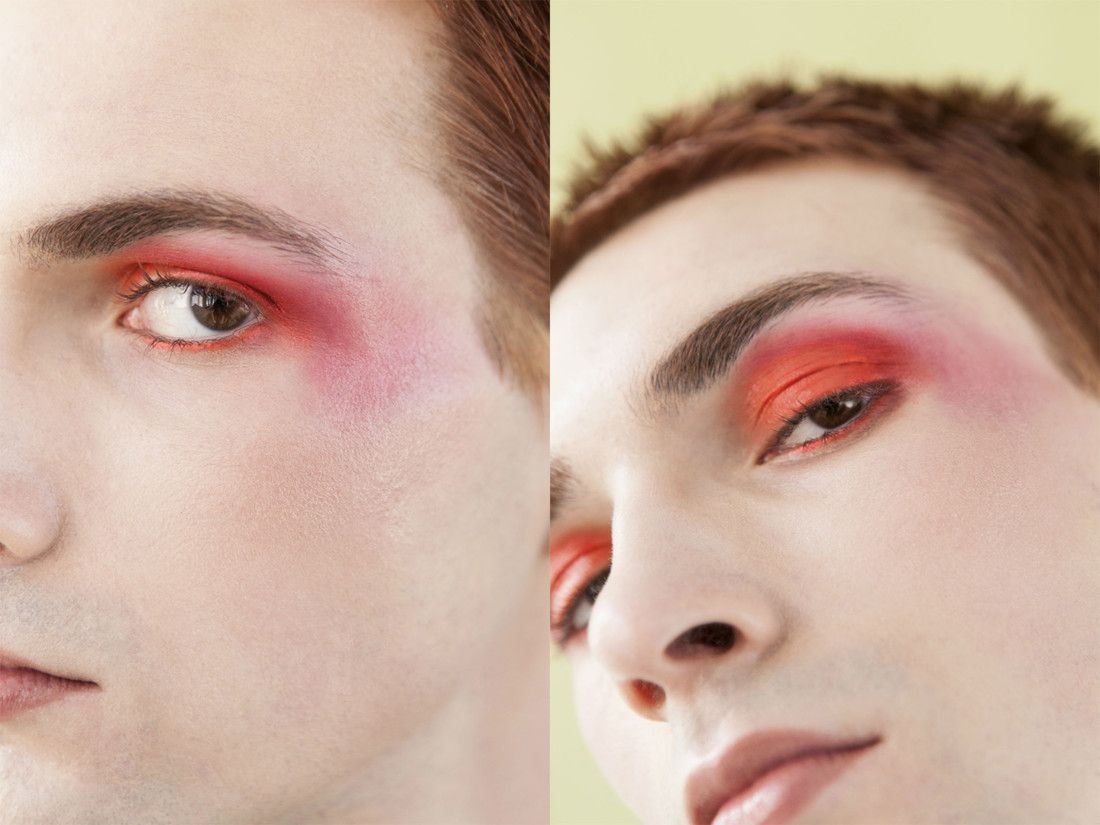 The biggest trend in Japan?
The "Hangover Beauty" look. While we're unsure as to the very name, we're totally into the look. It's all about greasy, lived-in hair, and puffy, red eye shadow on the eyelid and around. It's a look that was seen on Trussardi's runways, where models totally rocked that pink eye "hangover" look.
It creates a rocker vibe that's androgynous, mysterious and dare we say, sexy a la David Bowie. It always creates an allure of fall and cooler weather to come. This works on all skin tones but is best utilized with a clean face, a bold brow, and a tinted lip as seen here. Blend the color out with a brush or if you don't have one, your fingers are your best friends.
To achieve this, we took a bright red orange as well as a darker red eye shadow from Make Up For Ever, lined the bottom and then created a blended out look. Stroke the color up and around the eye crease towards your temple and make the look your own. Perfection is boring, so do it in a way that's all you. That's the David Bowie way.
Feeling Blue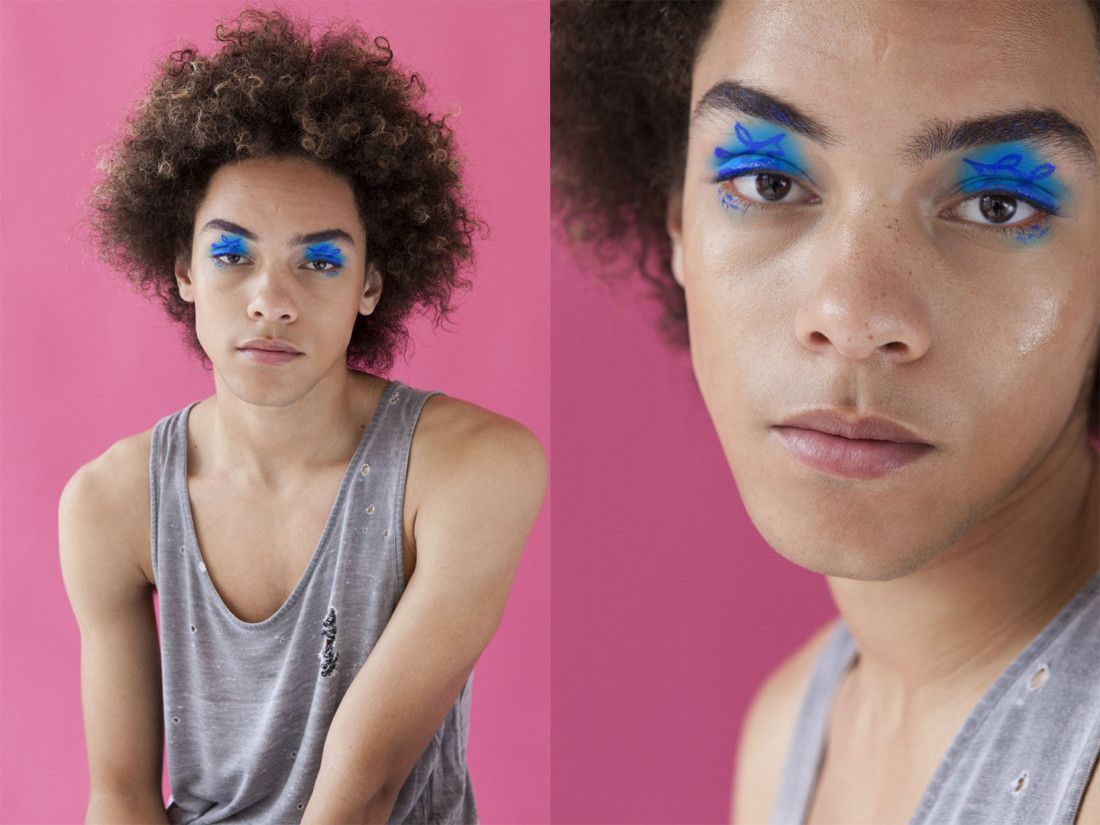 There's nothing bolder than wearing blue. At least, when it comes to beauty. After all, blue is probably one of the most difficult colors to rock. A blue lip conjures memories of Leo Dicaprio in his last scene in Titanic, on the brink of death. But this frosty look is the epitome of cool. Just ask any French guy or girl, like makeup artist, Violette.
We took some inspiration from the runways like Vivienne Westwood's rebellious theme for her punk-filled Fall 2017 runways. Like her runway show, we blended out the top lid with the bottom. But unlike the designer's show, we also created a design on both lids. The squiggly lines create for more texture and make the eyelid that much more interesting.
Think of it as your face's best accessory.
To achieve the look, we used Wolfe Hydrocolor Makeup as well as Make Up For Ever. Use a brush for this one and a smaller one to create a design. Be creative, have fun with it, but make it symmetrical with your other eye. The trick here is to make it look intentional.
Get Wolfe Hydrocolor Makeup and Make Up For Ever here
for $29.
Mellow Yellow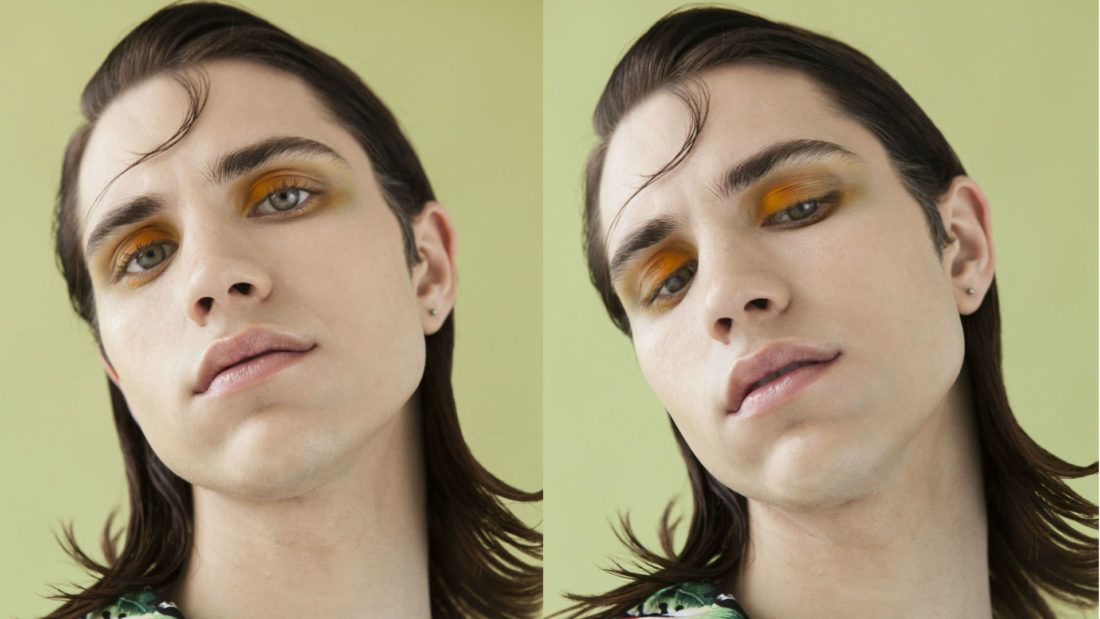 If you need a spruce of inspiration, look no further than nature. Taking a cue from our favorite summer flowers, the sunflower to the dandelion, we added rich, luxe yellows to get this look. It kind of reminds us of Ryan Lo's Manga-inspired beauty looks from his Fall 2017 show where models rocked four different colors with lashes everywhere.
To get this look, add the most of your yellow to your lid. Then proceed to added below your eyelid. Blend, blend, blend. For this look, we use MAC Cosmetics eyeshadow. Get it here
for $25.
---
CREDITS.
Photographed by Roxanne Hartride; Makeup by Zarielle Washington; Hair by Kiyonori Sudo; Photo assisted by Anna Blundell