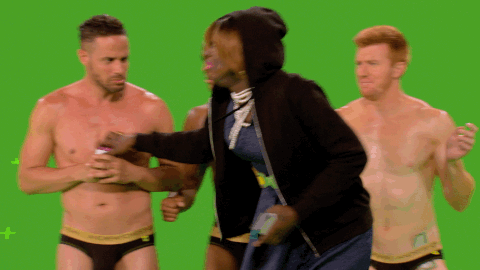 We've all been there. You spend the night at your SO's (or one night stand's!) place, only to wake up and find you've left your trusty kit full of bathroom essentials back at home.
You tiptoe into their bathroom and are overwhelmed by the sheer amount of products lined on their drawers and medicine cabinets. Whether you are a skincare junkie with an irreplaceable 10-step routine kind of guy, or someone who has just learned the value of moisturizer, fear not, for you can recreate your morning ritual using only their products.
SEE ALSO: 5 Korean beauty rules for your best summer skin
Bottom line is this: Skincare and beauty products are universal and you should feel free to help yourself to any product your boo may be hoarding. However, if their bathroom looks anything like mine (stuffed to the brim with products!) it may be overwhelming. But instead of feeling intimidated, take this as the perfect opportunity to test products and see which you like. Think of it like you're at Sephora but without the pressures of ~actually~ having to buy anything. Here are some tips below that will help you recreate your handy arsenal of products in no time.
1 Find a scrub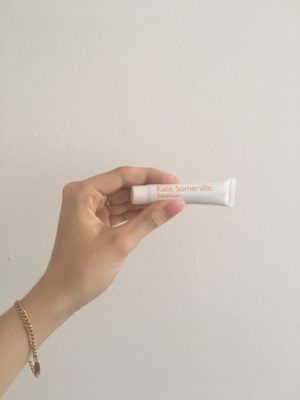 The first thing you're going to want is wash the sleep off your face. Of course, that's after using your finger as a toothbrush and gliding toothpaste all of your pearly whites. Lord knows last night was a little crazy. Any old face wash will do, but your summer lover may invest more cash into their products than you do, so now is a good time to experiment with more expensive brands or more intense products. The best thing  to wake up with is a gritty scrub. We're really into this one from Kate Summerville. It's invigorating and intense, and will leave your face feeling baby soft. Buy here ($24).
2 Morning toner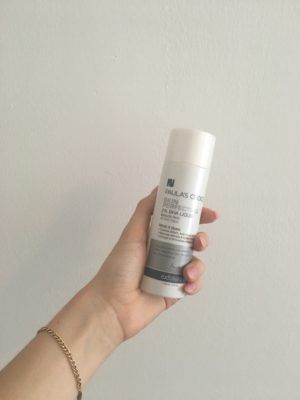 Is that a toner or are you just happy with your morning? After cleansing, absolutely use a toner right after. As you've read from our articles, toners are essential to replenishing your skin and getting its pH levels back to normal. It also allows your skin to open itself up to moisturizer. After, you can use an exfoliator to get your skin absolutely gleaming. Chances are, your boo will have some kind of exfoliant. The one that we love is this 2% BHA Exfoliant from Paula's Choice is a classic that any beauty addict will have in her bathroom and will work wonders for clearing out pores and proving dat glow. Buy here ($29).
3 Glow, bro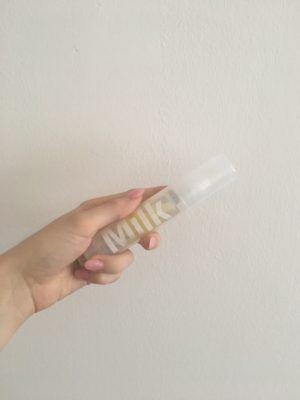 Now that you are properly exfoliated, get on your way to glowing with a light moisturizer. Depending on who your summer boo is, they'll have a variety of products ranging from drugstore to cult favorites. Get testing! For me personally, I found my boyfriend using my  Sunshine Oil from Milk Makeup so much I eventually bought him his own. It's light, it's moisturizing, it smells great and gives you that subtle dew that's so great for the summer. He's also a big fan of Dr. Dennis Gross' Moisture Cushion as it has a cooling feel and sinks into your pores quickly. Buy here ($38) and here ($58).
4 For bearded dudes only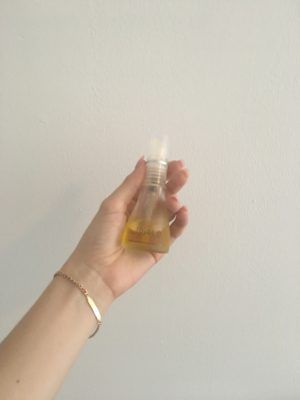 If you don't have a beard or care for facial hair, skip this step. But for those who do, keep those hairs conditioned, any simple oil or oil blend will do the trick. I truly don't believe in using anything over-the-top or expensive. Rather, find some kind of oil in their medicine cabinets for this. I almost always have a bottle of argan or jojoba oil on hand, and know that others probably do, too. It's your perfect time to try out your new favorite beard oil. Buy here ($14).
5 Dab it, but not like Katy Perry.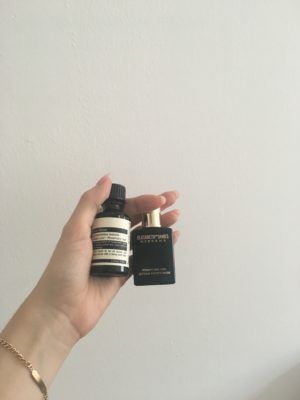 If you're feeling a little, uh, smelly (it's summer!), chances are, you can dig up something to cover that up. While you may not want to use the object of your affection's deodorant (depending on your level of intimacy, I suppose), you can absolutely use a musky or spicy perfume or essential oil on your pressure points. Chances are, their favorite fragrance will not be yours. But since it's a dire situation, by all means, take a quick shower and spritz a little of their fragrance on your pressure points after. For a super gender-bending fragrance, we're really into The Nirvana Black perfume oil by Elizabeth and James. It's a warm fragrance heavy with sandalwood  and vanilla that perfectly straddles the line between masculine and feminine and hugs the skin like a worn leather jacket. And like an oversized jacket, it works great on both of you.  Buy here ($35).
6 Kiss me, redux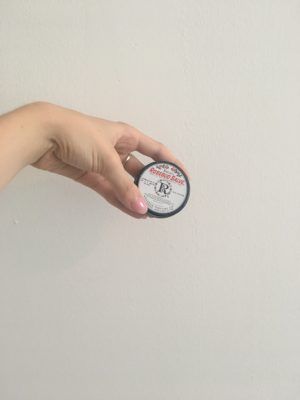 If the two of you are headed somewhere special next, perhaps brunch or meeting the parents, take it up a notch and add a little extra glow. Look for an all-purpose salve such as Rosebud Salve, Glossier Balm Dotcom or even Aquaphor. Use a little bit on eyelids, lips, and cheekbones to add a touch of shine while still looking totally natural. Obviously, you'll be needing some on your lips anyway. You're already looking like a million bucks and dapper AF and bae is probably looking at you with googly eyes. Congrats, dude. You did it. Buy here ($6).