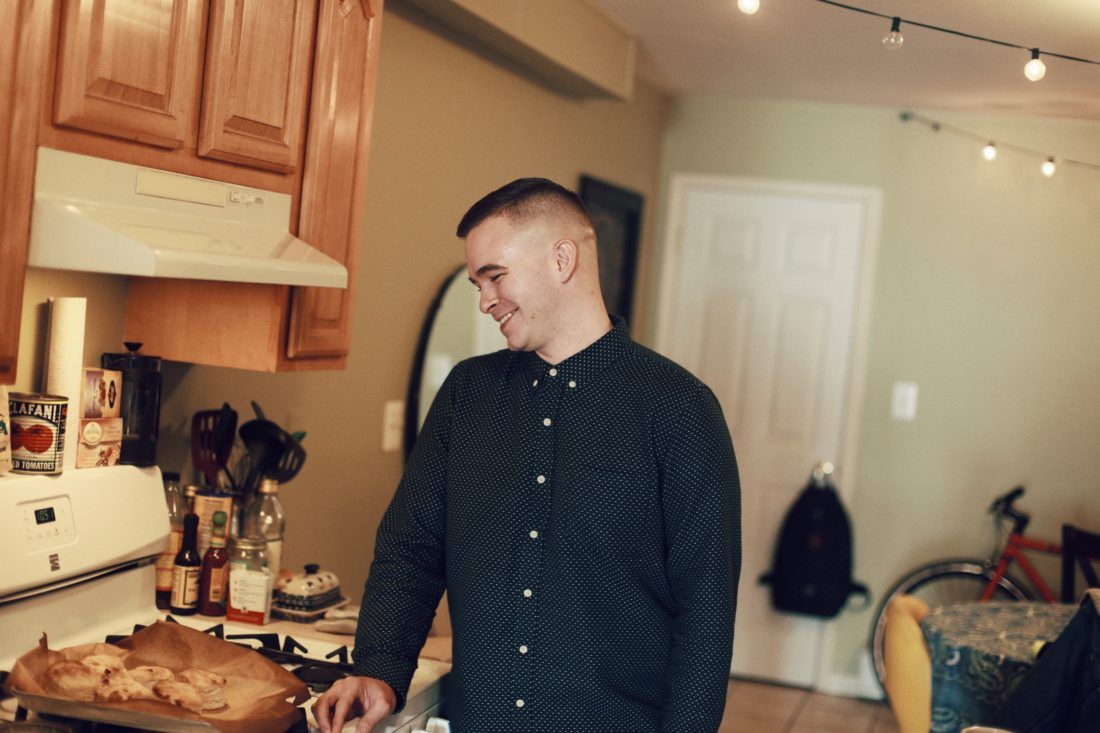 Let's get ready for the day with our favorite guys who give good face. It's a new series called #GRWM ("Get Ready With Me"), where we wake up with our friends and uncover their hidden grooming secrets, documenting every step of the way. This week we head to Queens to meet the duo behind the barbershop, Otis & Finn.
If you give an editor a biscuit, he will surely ask for coffee.
At least, that's what happened at Shawn Dixon and Kirk Riley's home not too long ago. The duo, partners in life and business, recently invited us over for a shoot in their Astoria, Queens, apartment when a batch of biscuits was waiting for us. "I usually bake them almost ever morning," says Shawn, whose roots come from Kentucky. "That's what we have for breakfast."
We're enjoying biscuits with an ample amount of butter and preserves while Kirk and Shawn are both getting ready for work. They're the owners of the barbershop, Otis & Finn, in Long Island City. The barbershop is best known for being one of the only ones in the area. But more than being a commodity, it's become a staple in Queens thanks to its inclusive vibe it gives off.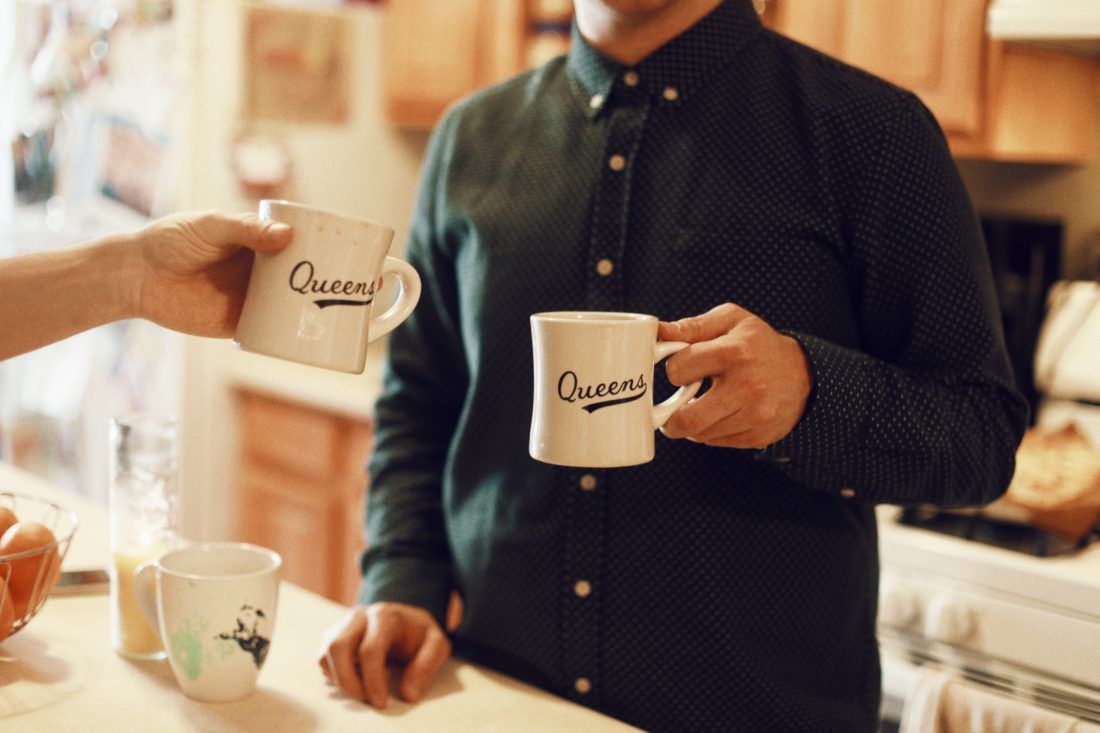 "We're a different kind of barbershop and our clients range from straight Wall Street types, to drag queens and they all get along," says Kirk, who's also the shop's head barber. "It's nice to know that people can feel they're at home here and they're not being judged."
There's certainly a level of intimidation that can go into walking into a traditional barbershop. The cool AF Brooklyn barbers with their tattooed sleeves, their lush beards and New York swagger, can be off-putting to some. But at Otis & Finn, now in two locations, it's fuss-free, a place where guys from all walks of life can be put at ease.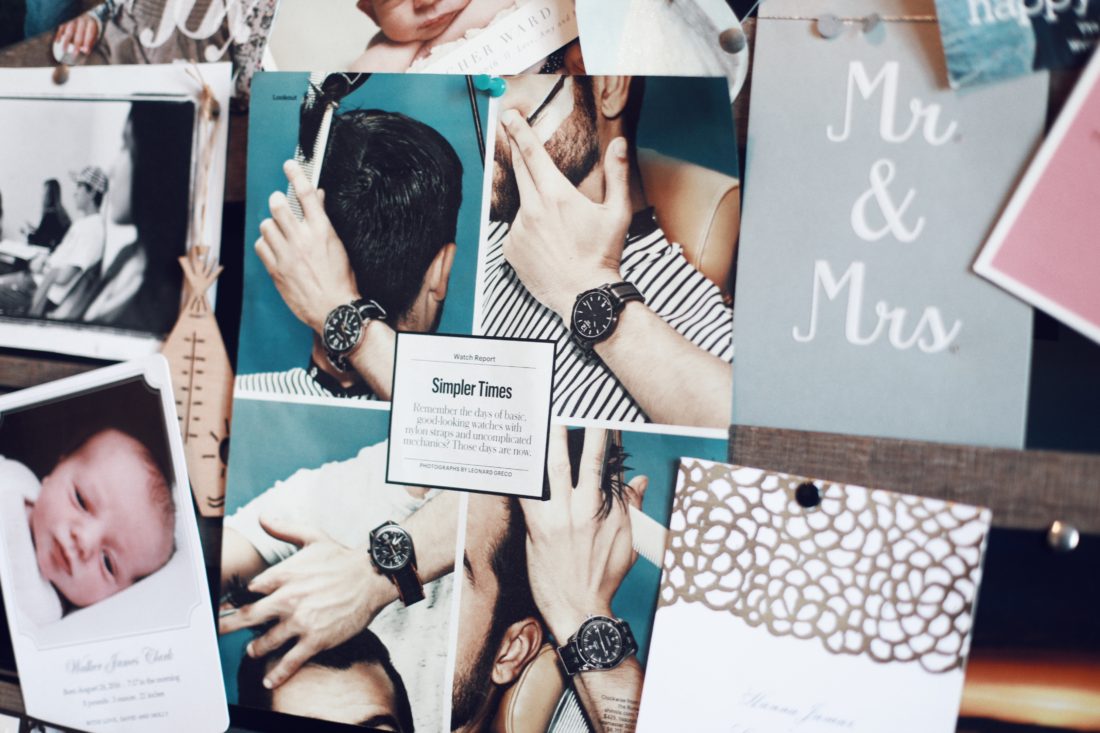 "We want guys to know that we're there for them and they look great when they walk in the doors," says Shawn. "It's our job to make them look even better."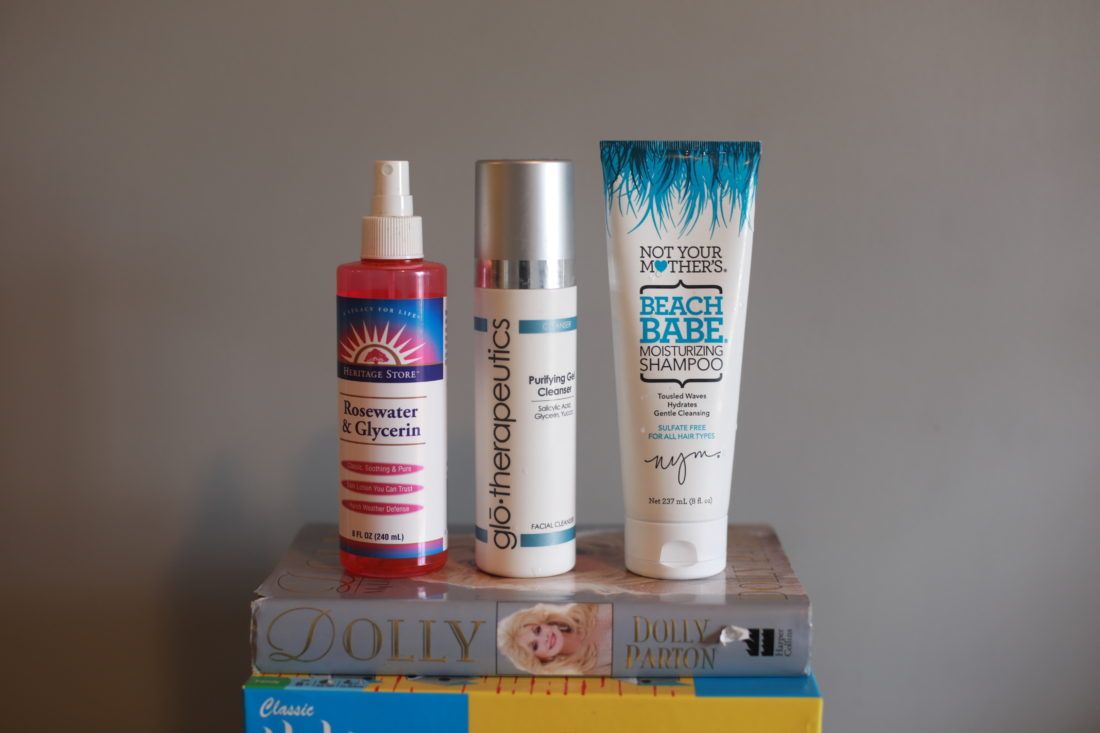 While sipping coffee, we got ready with both of them to see how real shop owners pamper themselves in the morning before pampering others. Below, we documented their thirty minutes before heading to open up Otis & Finn.
1 Cleanse the face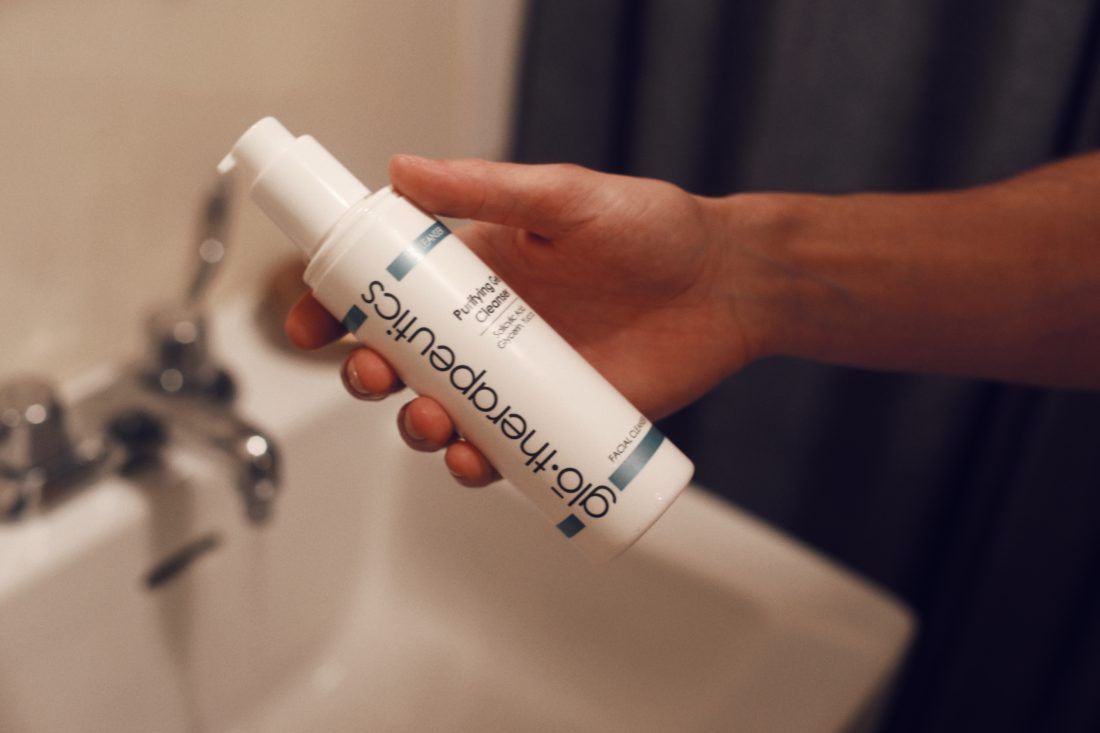 "I use Glo-therapeutics' purifying gel cleanser. My friend worked at a dermatologist and said to try this. That was a couple of years ago and now I'm hooked. It does a really good job at cleansing the skin, but doing so gently. It has salicylic acid, so it's great for preventing or treating blemishes."
2 Massage that moisturizer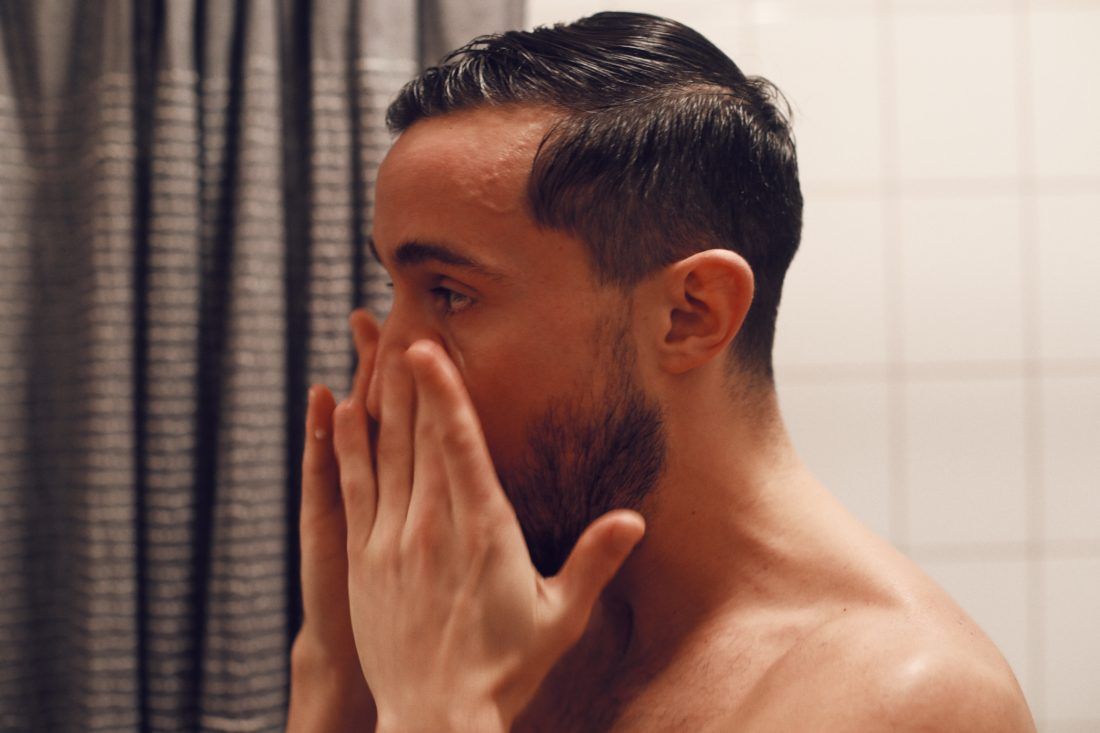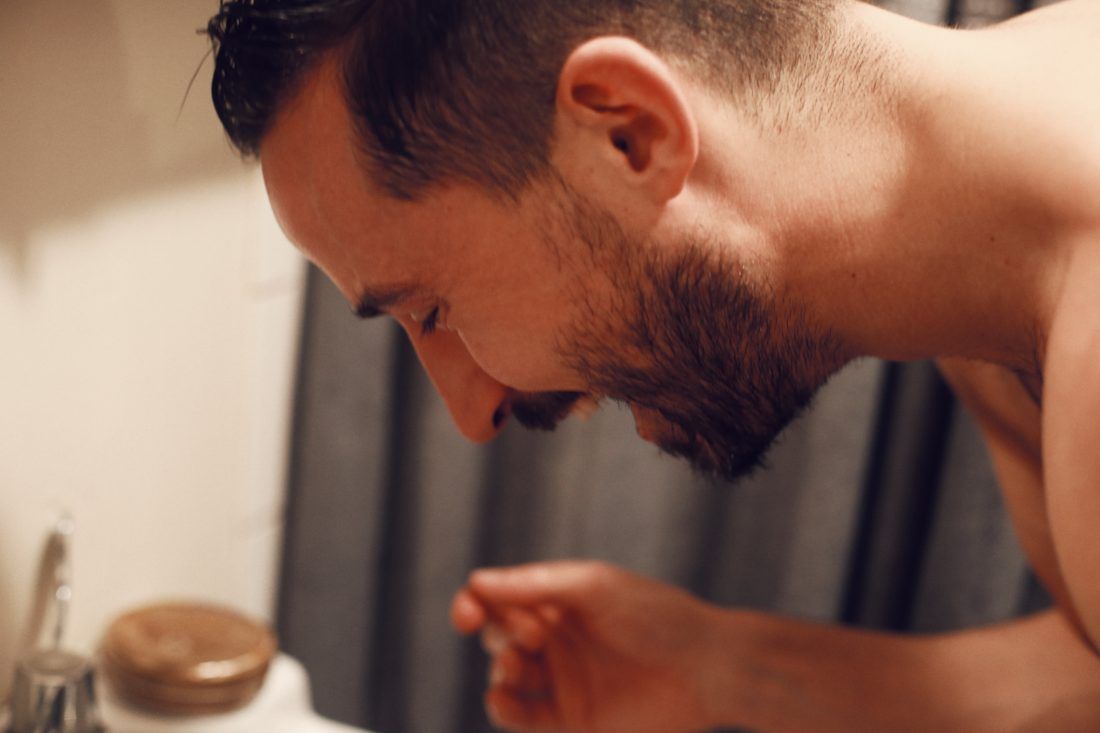 3 Apply that eye cream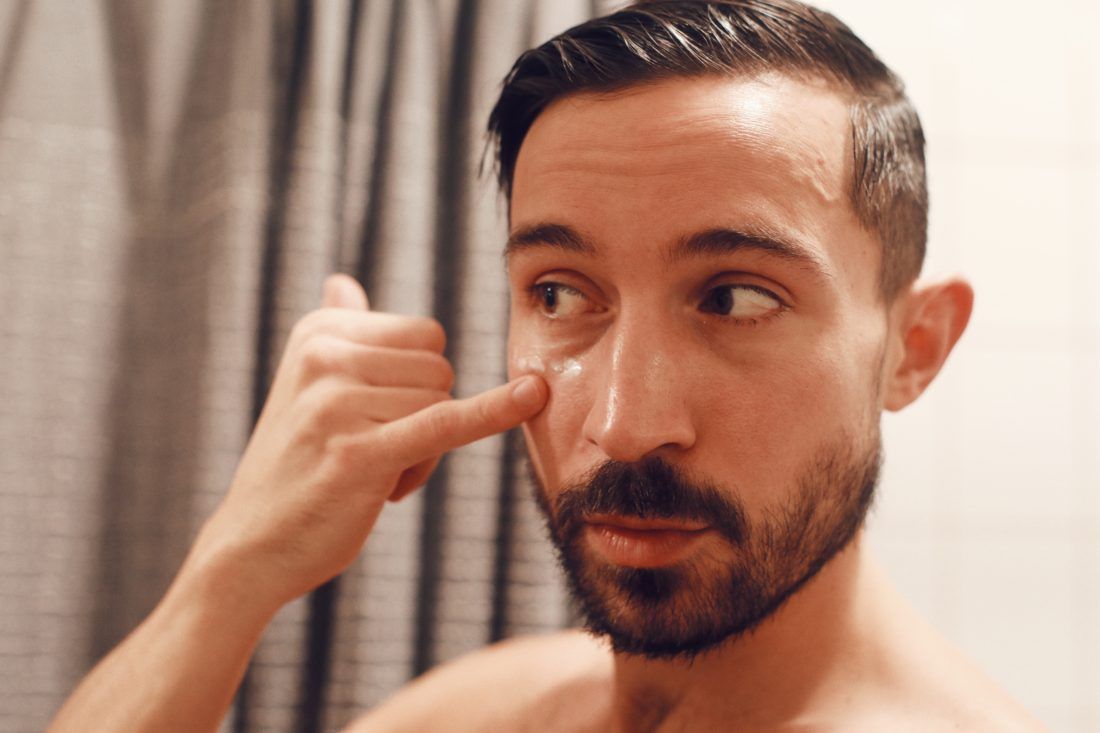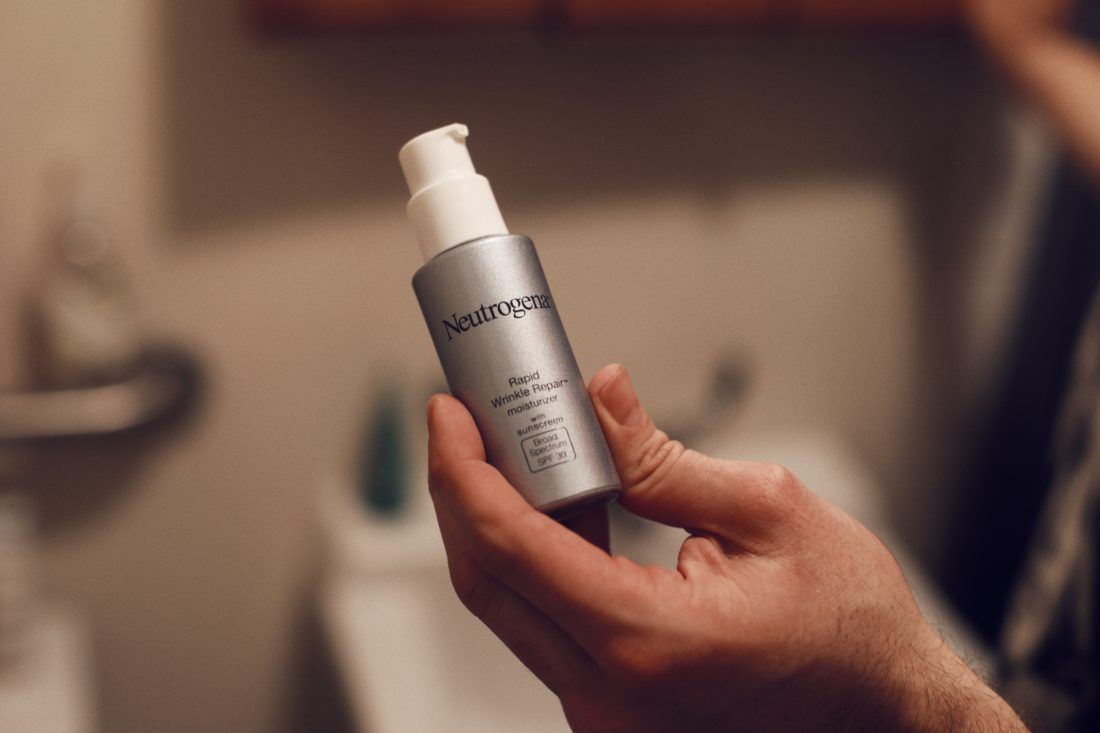 "I go for a drugstore brand from Neutrogena for my undereyes. I'm now in my 30's so it's all about prevention. I'll take a little on my pinky and dab carefully under the eyes, then smoothen out. It's worked for me for years and I don't need anything too fancy."
4 Go for the gold(en) hair pomade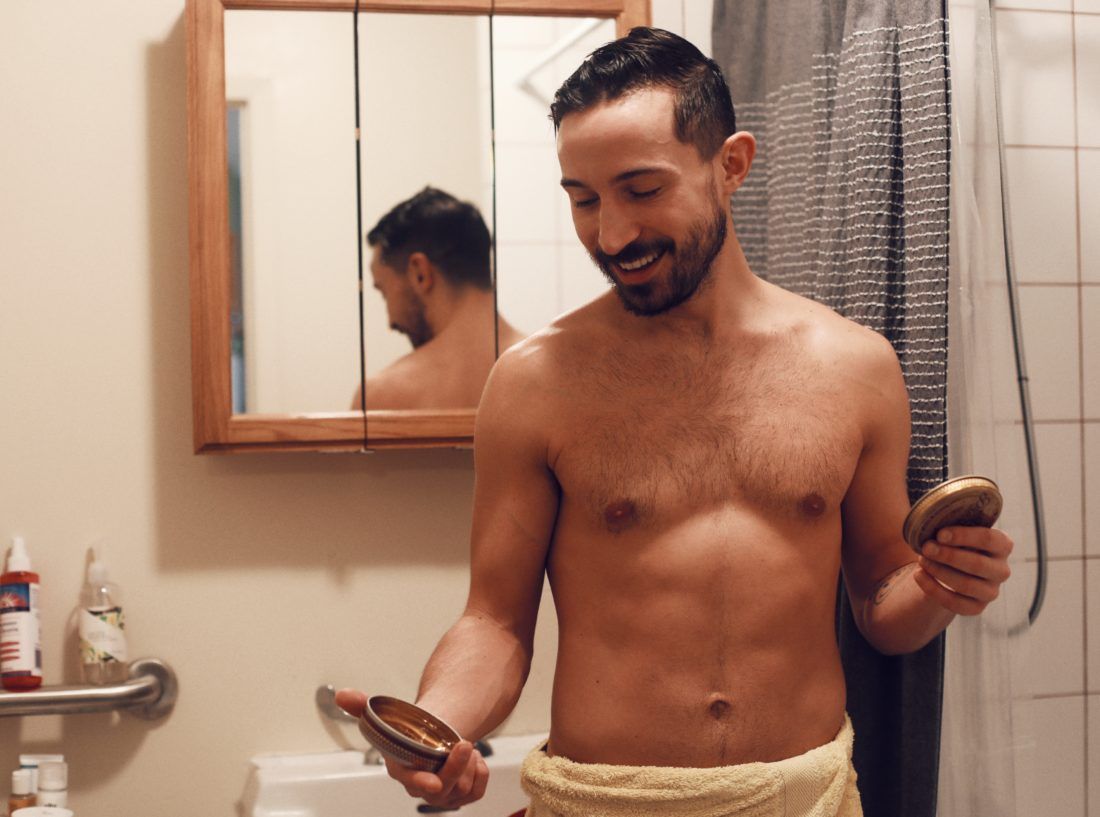 "This Prospectors Pomade is water-soluble so I can rinse it out easily in the shower. It's also made with hemp oil, which acts as a nice, supple conditioner."
5 Slick it out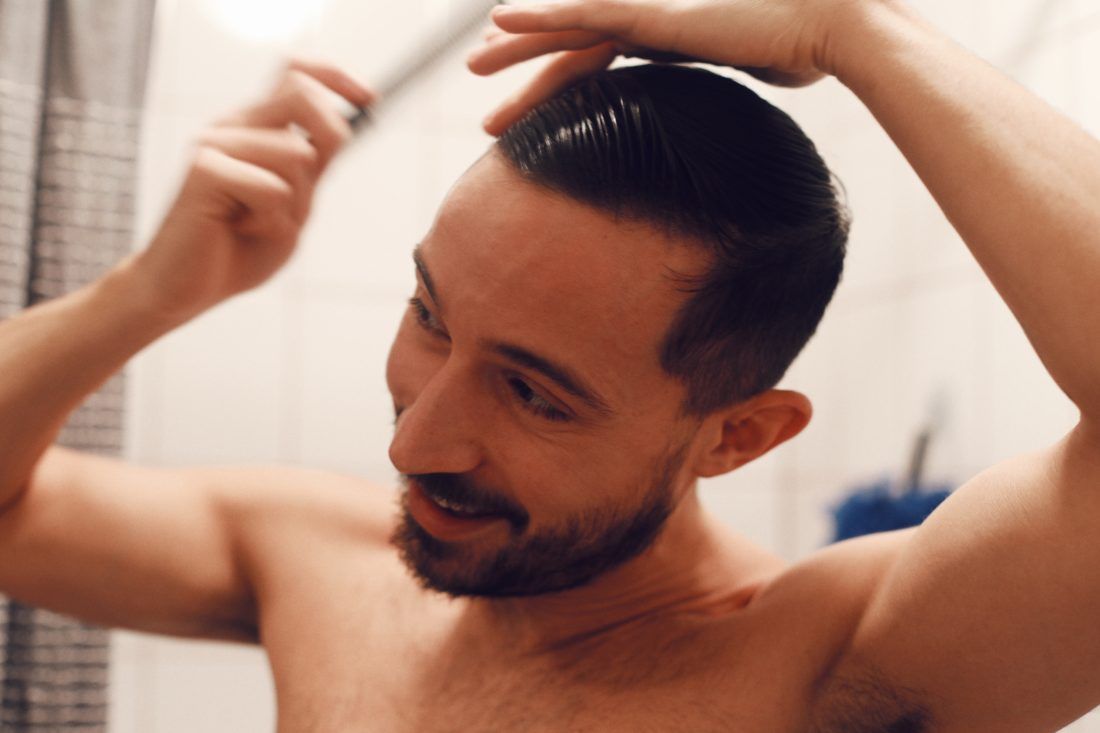 6 Spritz, spritz with rose water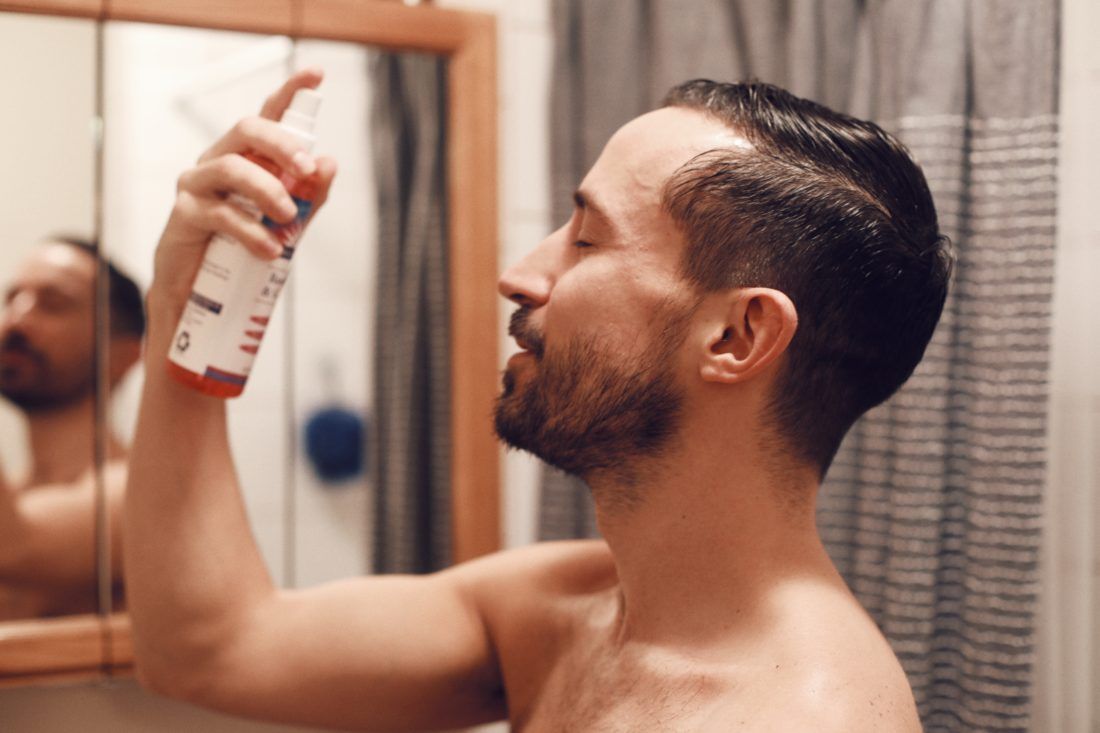 "It's dry in these parts of town this season. I'll spritz my face with this rosewater and glycerin spray from the Heritage Store."
7 Help the hubs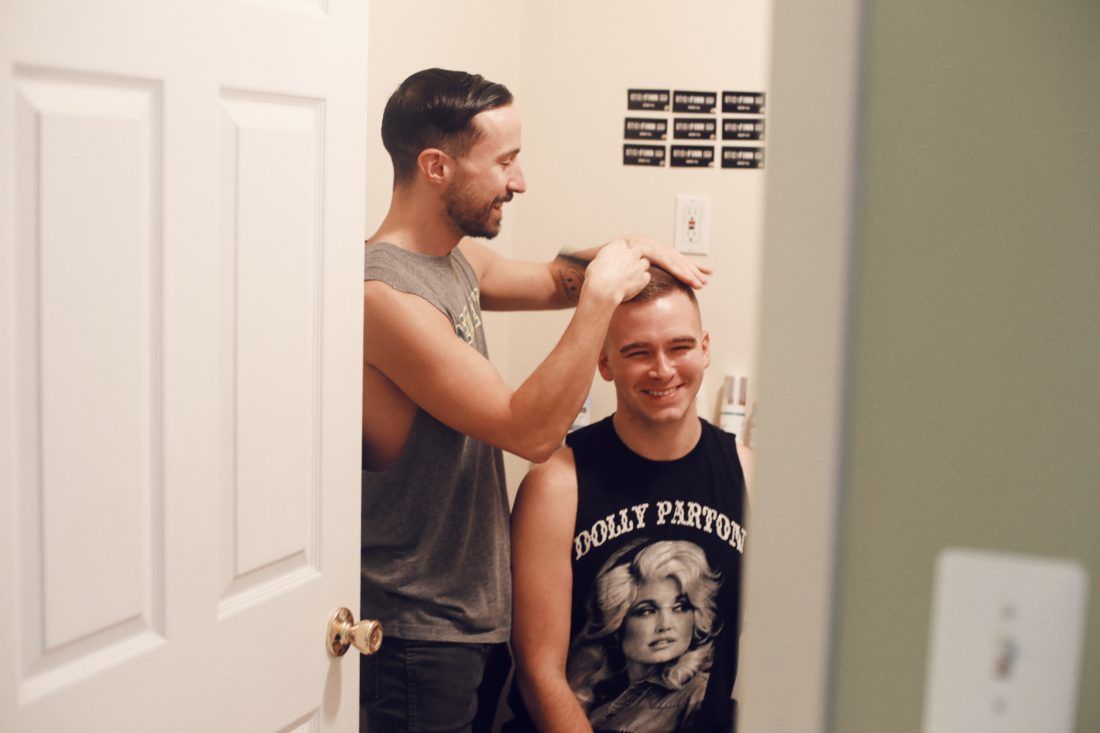 "Not that he needs much help, but since I'm the barber and he's the business-brained, I'll help him out with his hair in the mornings. It gets really busy throughout the day so it's nice to have a moment together, even if it's brief."
8 Time to shine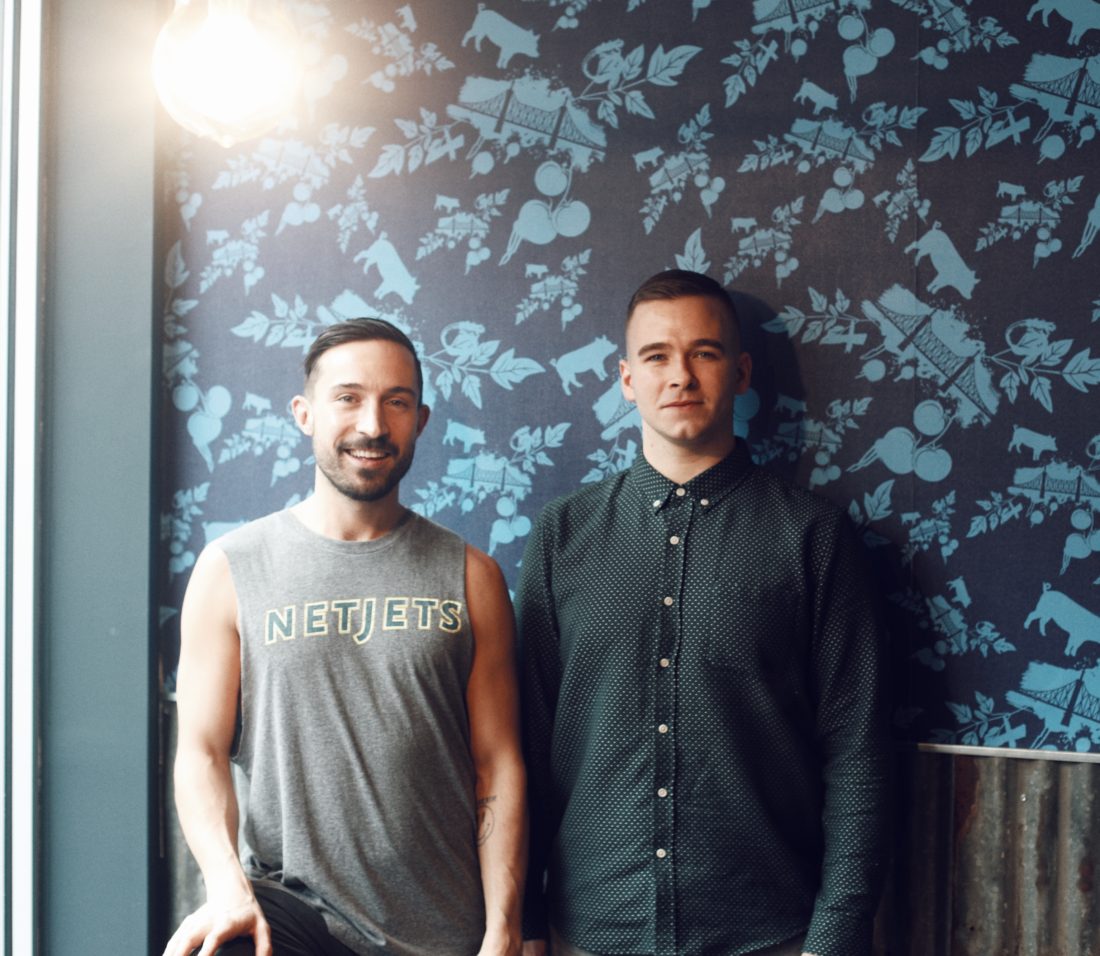 "I go into the barbershop at certain days of the week but usually we'll be in the shop together. We'll meet with our barbers, go with a game plan, and meet with our clients. The day is just getting started and we're ready."
*Interviews have been condensed and edited for clarity