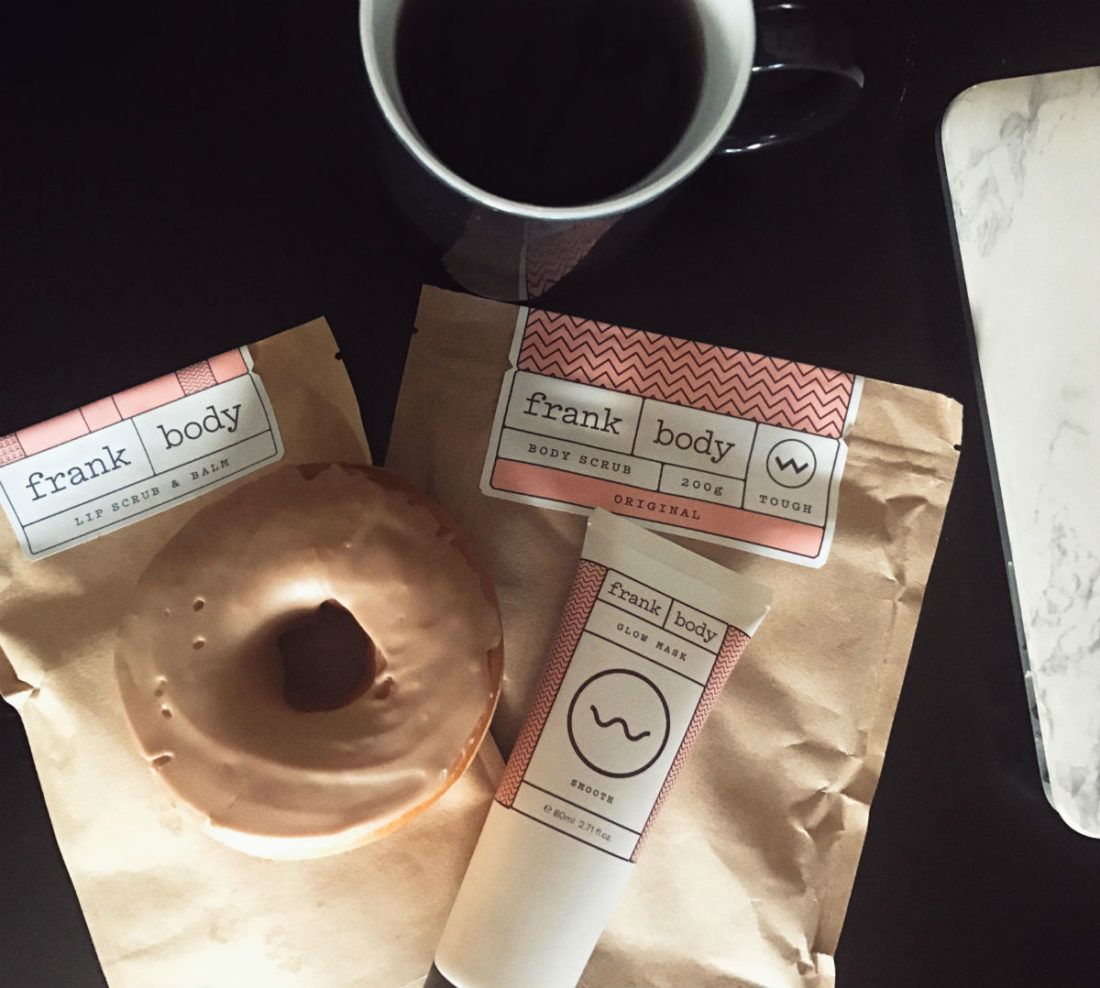 Quickies are meant to be, well, quick.
And efficient. And satisfying. And sinfully good. Knowing all about 5-minute quickies, Frank Body, the Australian cult beauty brand, just launched its newest product. It's called the Glow Mask and supposed to be super hydrating mask that not only gives you dewy skin, but wakes it TF up from it caffeine properties.
If you don't know Frank Body by now, it's a beauty brand that exploded with its line of rub on, rub off caffeinated products including the uber popular Coffee Scrub. It's great for those dry patches on your skin and exfoliation, but not so much for your bathtub (aka it sometimes gets REAL messy). The brand now has an entire shelf space at Urban Outfitters.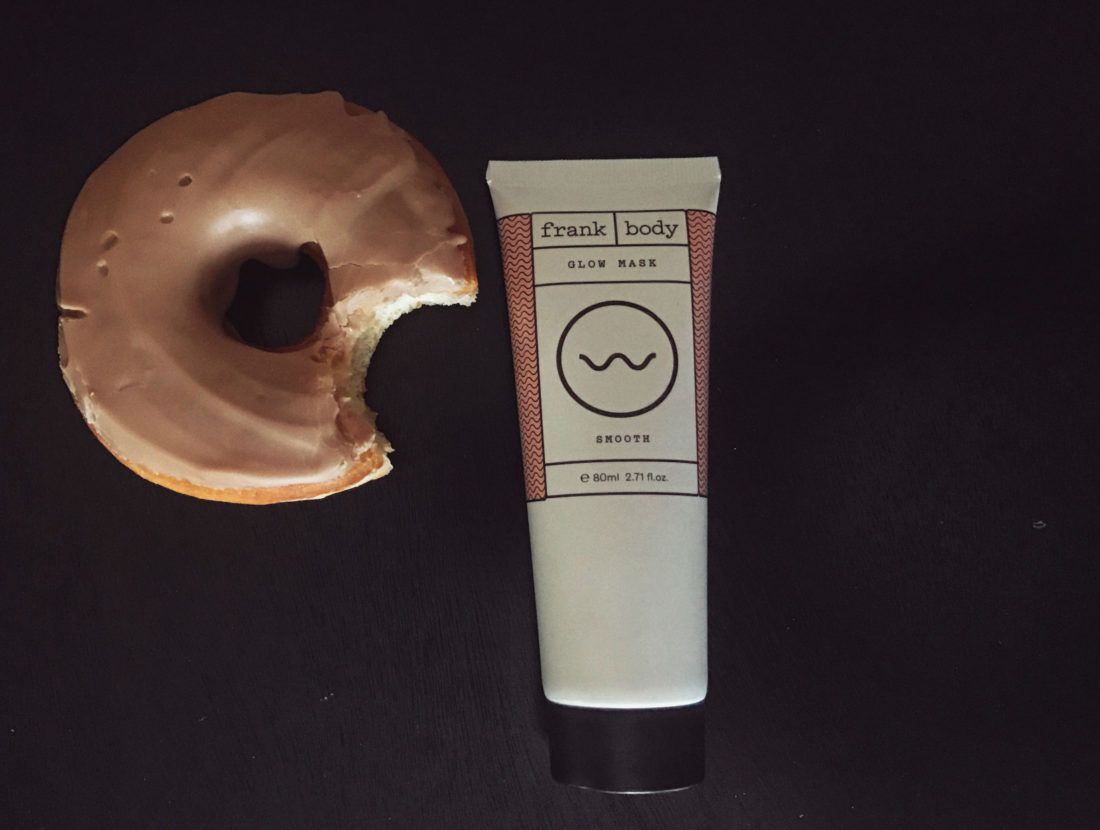 The venture into a day mask was an idea that spurred by dry skin.
"People are constantly stripping their skin of natural oils in an effort to combat breakouts, when it's not necessarily what you need to be doing," says Jess Hatzis, the co-founder and creative director of Frank Body, to Very Good Light.  "Congested skin is often dehydrated and overproducing oil to compensate – hence, breakouts. We wanted to make something that is full of loving, natural ingredients that give back to your skin."
We tested the product for an entire week in between fashion week and traveling and we must say it worked pretty well. But instead of the dewy skin the brand is touting, ours was more matte and left our skin hydrated and super soft. The most difficult part was not actually licking our lips and eating the mask. It resembles frosting and smells like it, which made it completely irresistible to wait 5-10 minutes while something that seemed to delicious was melting into your pores.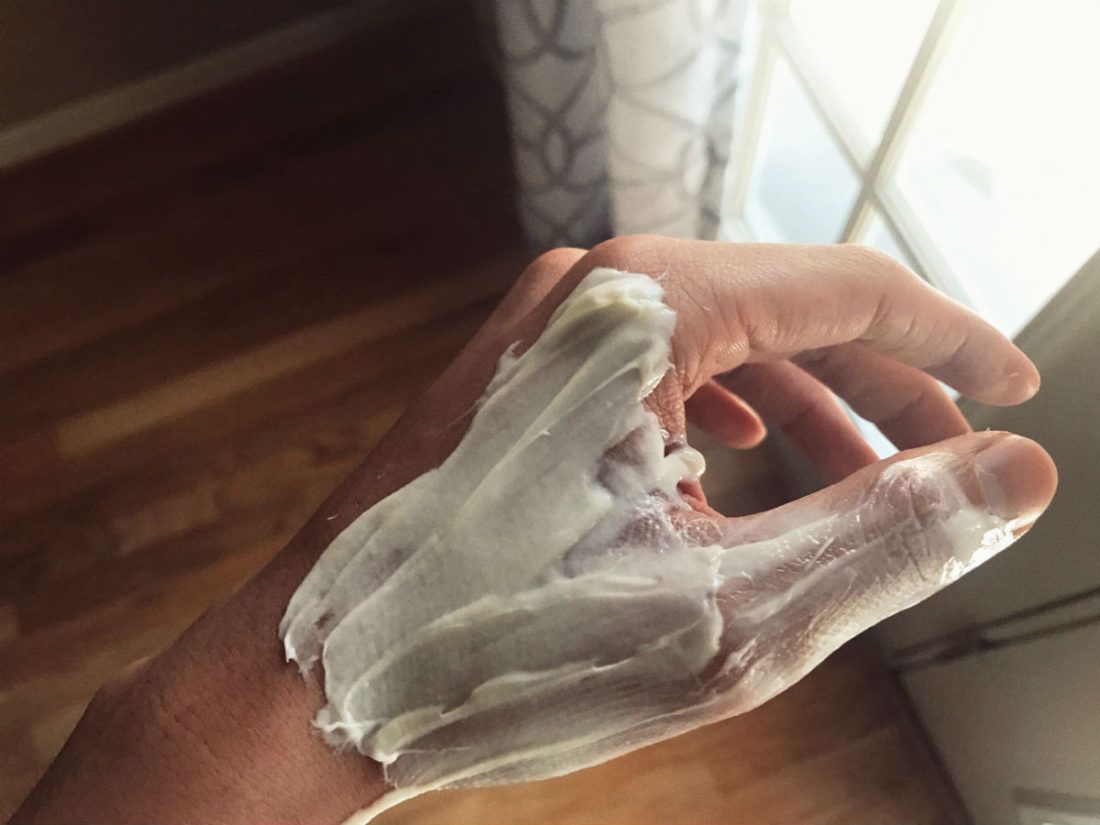 The smell has a lot to do with the ingredients in it. They include Shea and Cacao butters, which are full of fatty acids that the skin craves. It also has other great oils like coconut, grape seed and olive oil. There's also Goji berry inside, which we know is a super fruit packed with antioxidents. Finally, we can't forget the caffeine, what is supposed to increase circulation in your face and reduce puffiness. While we didn't feel more circulation in our face, we did feel it helped our tired, swollen winter face.
To get the best results, Jess suggests doing what she does:
"I cleanse, then scrub my face to remove and dead skin and get it ready to absorb the product," she tells Very Good Light. Then, I put a thick layer of Glow Mask on. I make myself a coffee and then rinse it off, using a towel to wipe of excess. I follow with serums, moisturizer and SPF."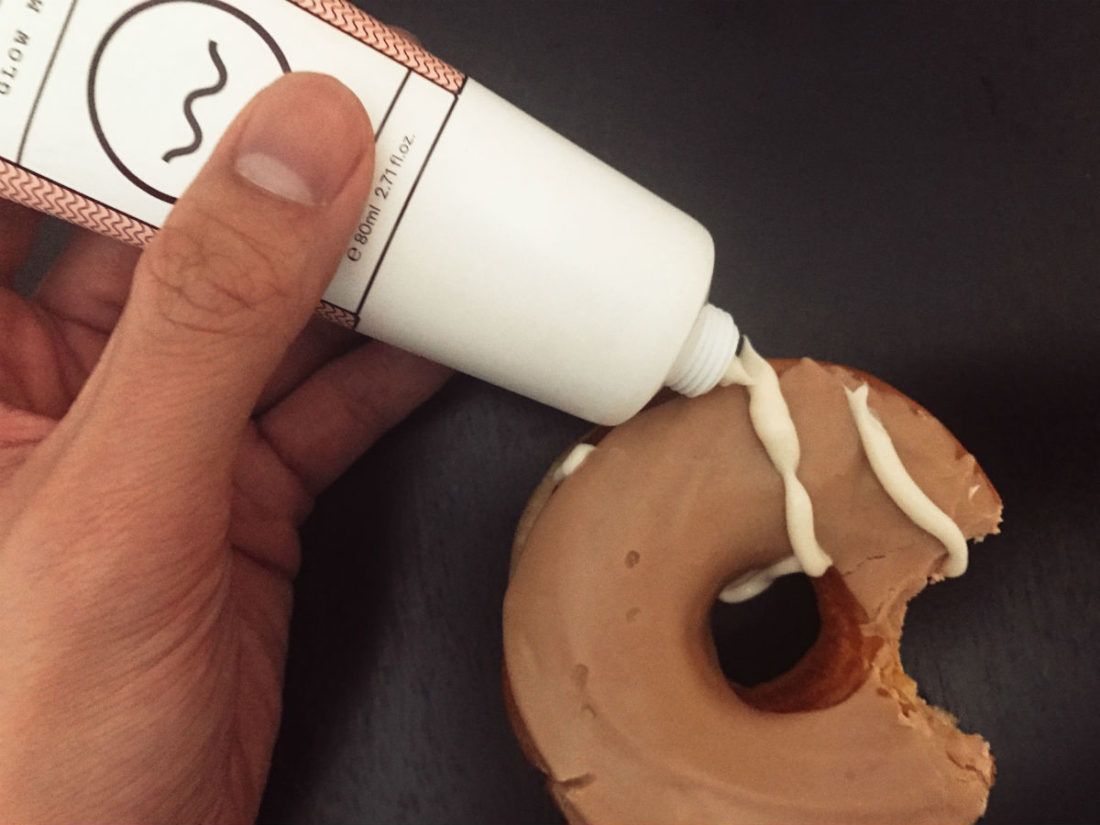 Try doing this 2-3 times a week, she suggests. While the Frank Body Glow Mask is now on sale for $21.95, I'm assuming it's safe to say that it's not going to be around for long. That's because it's surely going to sell out like most of Frank Body's other products. Of course if that's the case, there are other ways of achieving  a 5-minute quickie. Like stretching. Or something like that.