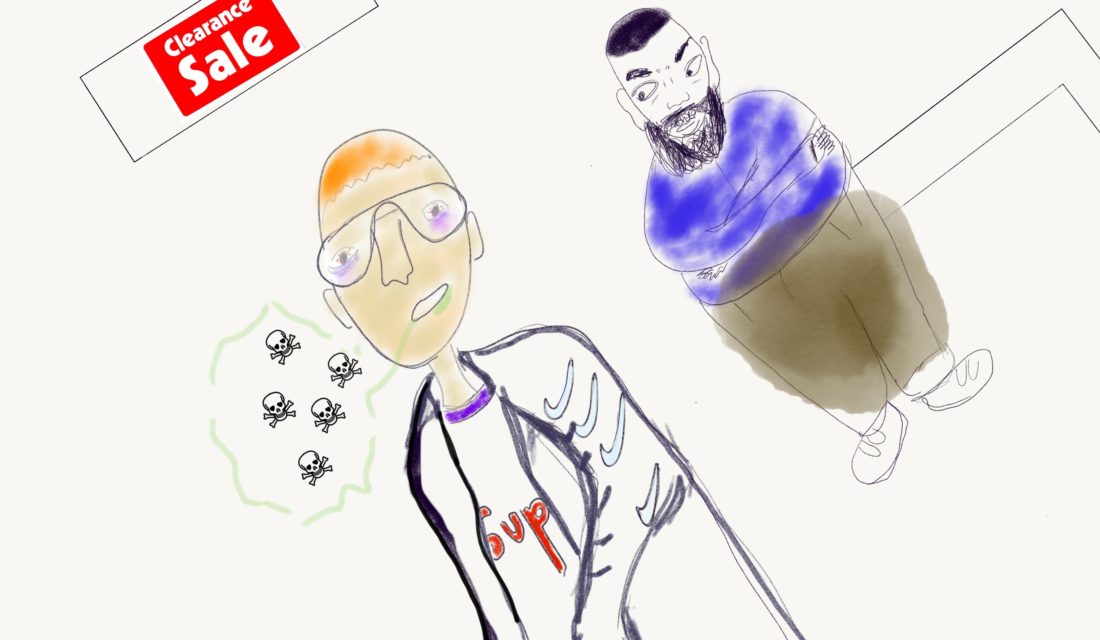 You look cracked out.
It's 7 a.m. and you've been out until the buttcrack of dawn. You're worn out, you're exhausted, eyes crusty with purple splotchy bags hanging underneath. You look like a complete and utter horror show, your skin smelling of burnt tire and patchouli. It's all confusing, really, and would be fine if you crawled back into your cave and were dead to the world for the next 12 hours. Except, that's not even a choice as work starts in exactly one hour. Hit the panic button, you're screwed.
Well, you would be if not for our complete guide below.
Whether from insomnia, staying up all night playing League of Legends, or raging a little too hard, we've all been there before. If you've ever needed to look alive when you're completely dead the night before, because of whatever reason: a very important presentation; choir practice; a college interview; impress the boss, or simply show up to work after being late too many times. These come in handy when you have only minutes to spare before having to jet out the door.
To get these tips, we sought out Hollywood groomer to the stars, Jessica Ortiz. She's worked with guys who have jam packed schedules like Nick Jonas, Rami Malek, Lin-Manuel Miranda and counts men including Christian Slater, Evan Peters and David Oyelowo as some of her current clients.
Instantly hydrate yourself. To get over a hangover, or feeling super dehydrated, Jessica says to grab two things: Alka Seltzer and Pedialite. "Alka Seltzer for some reason is the best hangover cure I've found," she says. "Pedialite has electrolytes so it will definitely hydrate you and give you that energy that was lost the night before." What she says to stray for from: coffee. "Some people say drink caffeine, like in coffee, but I think it could be dehydrating for the skin. Alka Seltzer is an effervescent so it'll boost you without you getting super kooky in the head."
Patch Adams. If you're going to depuff your eyelids, go for an under eye patch, says Jessica. "Eyelids tend to hold a lot of water when you've had alcohol or turn super purple because of the broken blood vessels that aren't able to drain," she says. "For that, I'd use an ice pack. After, put on an under eye cream or face product with caffeine. Caffeine when put onto the skin will liven it instantly." She suggests Baxter's Under Eye Complex ($28) and Glam Glow's Brightmud undereye treatment ($34.50). We personally love Anthony's Wake Up Call ($38). It has menthol and caffeine that will slap you silly.
Conceal your weapons. If you need a complete guide on concealing your under eyes, head over here. "Touch up your under eyes with a concealer, it will instantly warm up your eyes as you dab them," she says.
Mask your hair stench. Whether you suffered from spewing your toxins over a toilet the night before, or simply have eau de stale hair, there are super simple alternatives if you don't have to wash. Jessica recommends dry shampoo. "It's a hair refresher and completely masks any smells." She suggests Kevin Murphy's Hair Dry Cleaning Spray  ($29). If you don't have that on hand, Jessica says to simply put conditioner in your hair and style back. "Almost like a pomade, and leave it in, finger combing your hair back." There's even one that's specific for these occasions like the the Hydrate Conditioner from Amika ($15).
When deodorant won't do. Clothing smell like mildew? Your deodorant not getting rid of your body odor? Try using an oil. Jessica says a great alternative is a scented oil. "Kiehl's makes a great oil ($35) and you put it anywhere on your body," she says. "Put it in your hair and fragrance points, it'll give you shine as well as making you smell super clean."
Mouth wash, duh. Sad day when you don't have time to even brush your teeth. But if that's the case, use a mouth wash. "Listerine strips are actually really effective, too," Jessica says.
Shower on the go. If you can't refresh with a shower in the bathroom, take it to go in your car or on-the-go. When her celebrity clients are out and need to quickly freshen up, they use a body cleansing cloth. Jessica suggests one from Ban Total Refresh Cooling Body Cloths ($2.29). "They feel cool to the touch and completely clean you," she says. "It's perfect when you don't have time to really bathe."
READ MORE LIKE THIS