If you follow anyone popular in the fashion or beauty space on Instagram, you are likely familiar with the fragrance company Phlur via Stories that showcase their lavish and beautifully presented PR boxes. Or, perhaps you have come across their viral fragrance Missing Person on TikTok, which has crowned it the quintessential "That Girl," "nude" fragrance. For their latest launch, Apricot Privée, Phlur partnered with Flamingo Estate to deliver the perfume on an ample bed of fresh California-grown apricots to PR list members. For other launches, they have sent influencers jewelry and booze in addition to the actual product that was being promoted. This isn't by any means an unusual practice for a brand with a large social media presence, but the sheer number of Phlur mentions on Instagram around the time of their new releases skyrocketed due to this gifting strategy.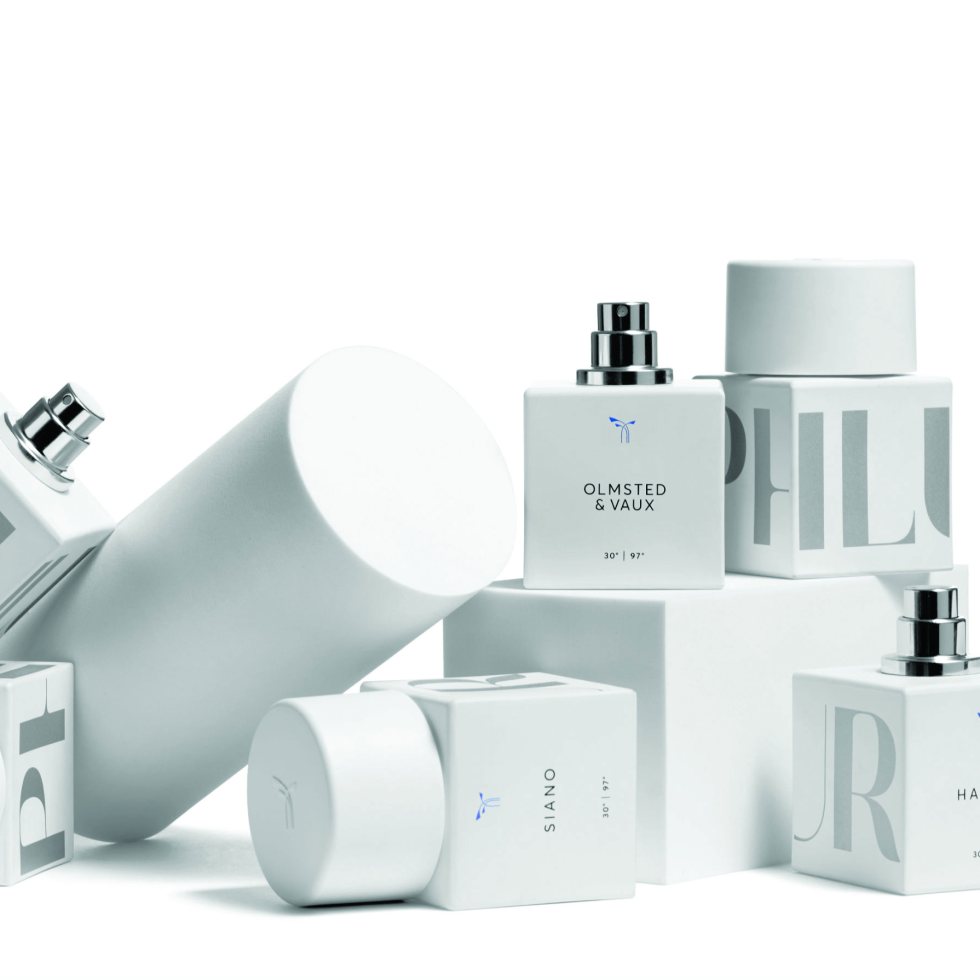 Phlur isn't actually a new brand, in spite of the buzz they've been receiving over the past few months. They were founded in 2015 by Cynthia and Eric Korman, and in 2021 changed leadership to fashion influencer Chriselle Lim, who now serves as the brand's Owner and Creative Director. Lim's involvement is part of the brand's effort to expand Phlur's consumer base, which had previously been mostly niche fragrance aficionados and lovers of clean beauty searching for scents with safe ingredients. Prior to the relaunch, Phlur was praised for creating nuanced, unique yet wearable blends. Gone are the (admittedly rather bland) opaque white square bottles once synonymous with the brand, and in are rounder translucent ones in eye-catching colors with cheeky names like Not Your Baby and Lost Cause.
But, in attempting to win over more customers, Phlur has alienated some of its original supporters. On fragrantica.com, which is essentially Reddit for fragrance connoisseurs, users have aired many complaints about Phlur's new direction. "The rebrand feels so different from what the brand's identity is, it stinks of suits in marketing firms," remarked one user. "They're sold out of almost all the original scents, prices are increased, and not to mention that they no longer offer 3 scent sample packs... this is why everyone hates to see a small business get acquired and relaunched. It makes me feel like the little guy never wins," wrote another. A third person shared: "A horrible transition from the once very classy Phlur. No longer a customer, be nice on Instagram or Facebook, she will block you if you ask a question."
Yet, while long-time fans of the brand lament the change, Phlur has succeeded in captivating the attention and wallets of new customers, curious to experience what has been presented to them in their feeds. Many reviews for Missing Person, Phlur's first new launch since the rebrand, begin with some variation of: "I found this on TikTok and I had to try it" or "I finally bought into the hype and bought this." Reviews are mixed. As of the time that this article is being written, Missing Person has 3.3 stars on the Sephora website. Some people rave about how it smells like clean linens and captures the essence of the outdoors, whereas others say they smell body odor or nothing at all.
If you were searching for an informed opinion of Phlur's latest releases, look no further. Fragrantica columnist Eddie Bulliqi has dedicated an entire review article to the olfactory experience of new perfumes Not Your Baby, Phloria, Lost Cause, and Missing Person. TL;DR: in his opinion, they're not great. He writes that Not Your Baby is essentially a carbon copy of Jo Malone's Mimosa and Cardamom; Lost Cause and Missing Person are virtually undetectable; and Phloria smells too similar to État Libre d'Orange Fils de Dieu to be considered original. Ouch.
I admit that I had held high hopes for this new Phlur, but was also left feeling disappointed. Having been introduced to the older Phlur as a teen, I enjoyed the fragrances but felt like I was too young for the brand, much like a little girl being swallowed in her mother's heels and dresses. The new aesthetic and marketing of the rebrand felt like an official welcome to Gen Z customers, assuring me that I was not too juvenile to participate in the Phlur experience. I was relieved that my favorite scent, Améline, was not being discontinued like the majority of the original perfumes, and I was eager to try the new ones.
I managed to get my hands on a few samples, and this was when I realized that my expectations had been set too high. Disclaimer: I am not a professional perfume person, so take my words with a grain of salt. To my nose, Apricot Privée smelled almost exactly like Viktor & Rolf's Flowerbomb Ruby Orchid, when I had been anticipating something unique. Missing Person was okay, but my nose had to be touching my wrist in order for me to be able to smell it (if you liked the description of Missing Person but were also left underwhelmed, Glossier You may be just what you were looking for, and it is considerably more affordable).
But what was most disappointing for me was that Améline had been reformulated. The fragrance still has the same notes—pink peppercorn, lemon, rose, patchouli, and sandalwood—but it all smells a lot more muddled together to me. The original Améline opened with the sharp peppercorn and lemon, with a heart of rose that gave way to the patchouli and sandalwood. All of these notes smelled somewhat photorealistic to me, and they worked together harmoniously yet separately. This is not the case with the new formula. The peppercorn, bergamot, and patchouli are barely detectable, and the rose smells sweeter in an artificial way. The longevity is also not as good. It feels like Phlur was trying to remake Améline into something that would be palatable to more people, but in doing so, sacrificed the qualities that made it appealing in the first place, much like the rebrand overall. I also can't help but feel that they are spending too much of their budget on endearing themselves to content creators with the luxe PR boxes, prioritizing their online reputation over quality and customer satisfaction. Phlur used to have sales that were buy one get one half off, and now these "sales" are just free shipping, when shipping is free over $50 anyway and a full-sized bottle costs $96. It leaves a bad taste in one's mouth, like they care more about pleasing influencers and marketability than catering to "average" consumers.
I do believe that Phlur can turn things around, though. Why not make use of their new social media presence to ask people what they really want? They can easily make use of Instagram polls to gauge popular opinion. You may have heard of Rephr, a make-up brush brand whose business model relies on customer feedback to inform product development. Phlur could try out a system like that to refine their formulas, or even release different versions of the same fragrance like the perfume brand Commodity does. They could sell their old fragrances alongside their new ones (there is a page on their website where one can purchase the old bottles, but it is super hidden away in the footer navigation). I know that I may have come across as bitter, but I'm really rooting for Phlur and I hope that they can find their footing. They've gotten their larger audience, now they just need to listen to it.

---
READ MORE LIKE THIS