Is your Instagram looking a bit red today?
Well, that must mean you follow a lot of beauty brands. And today, they came together as one to support and call upon Members of Congress to address a very important issue: climate change.
SEE ALSO: You're recycling your beauty products all wrong
What is CodeRed4Climate?
Over 100 brands representing all categories within the $500 billion beauty industry are responding to the "code red for humanity" and are urging individuals to take real action against climate change.
Many have been outraged by the recent UN IPCC report detailing record-breaking hurricanes, wildfires, floods, and droughts have made it even more abundantly clear that the impacts of climate change are upon us. As a response, these beauty business leaders have written an open letter to the Members of Congress, calling upon them to invest in the following initiatives.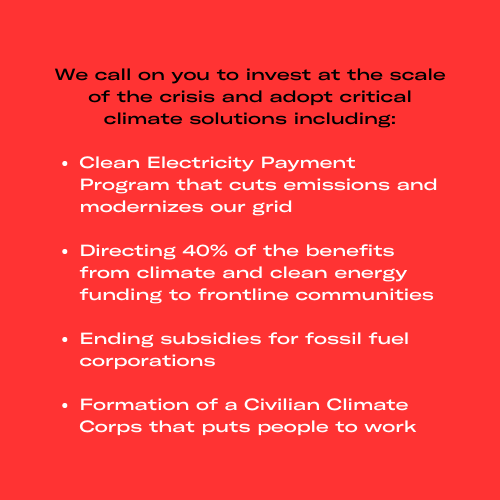 And today, beauty brands are taking to social media, shutting down their e-commerce sites, and encouraging their followings to get involved – all in the name of CodeRed4Climate.
The movement is led and organized by popular skincare brand, Versed, who held various working sessions with beauty brands before the initiative went live today. Brands got together to discuss what they are currently doing in terms of sustainability efforts and their future plans for years to come. The working sessions served as a great opportunity for brands to learn from one another and understand moving forward how they can all help each other more.
Who is involved in CodeRed4Climate?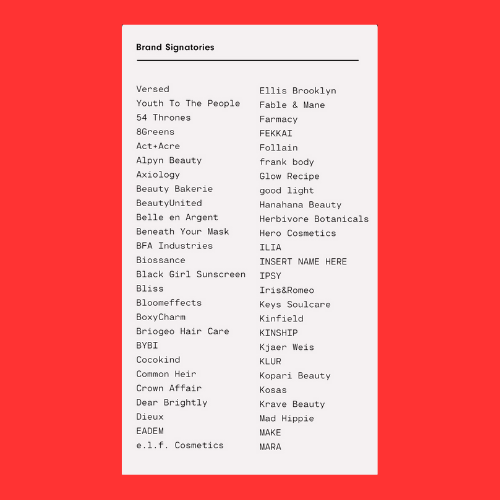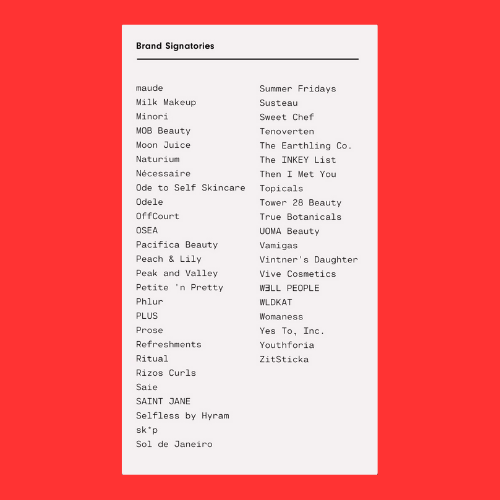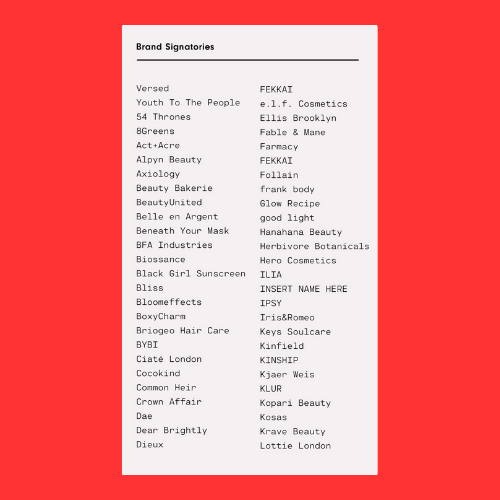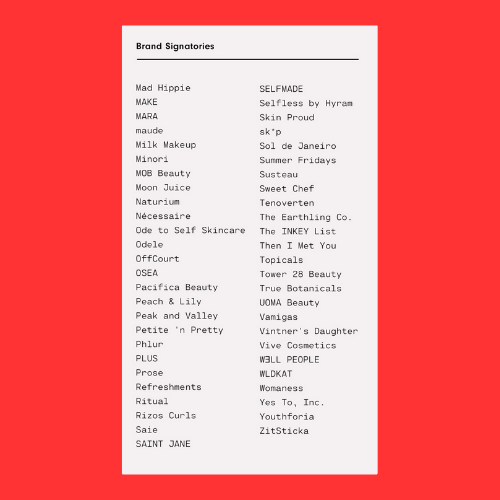 Beauty has always been political
Sustainability within the beauty industry is a topic that many brands aim to weigh in on. Many times, the conversation is centered around packaging, how ingredients are sourced, and how to become carbon neutral. While these initiatives are amazing and the conversations around sustainability have grown immensely in the space, beauty brands are still in the business of launching products and ultimately contributing to consumerism.
But if we know anything about beauty brands, they always use their voices. And they're not afraid to get a little political.
Take The Body Shop, for example. A true sustainability pioneer within the beauty industry. Launched in 1976 by Dame Anita Roddick, the brand teamed up with Greenpeace on their Save the Whales campaign to promote the use of jojoba oil over whale sperm in beauty products. Since then, the brand has remained vocal about important issues like banning animal testing, educating about HIV, supporting fair trade partners, and annually marching for climate change.
How can YOU get involved in CodeRed4Climate?
To get involved in CodeRed4Climate and help call upon Members of Congress, you can head to any of your favorite beauty brands mentioned above or @itsplaneta to find out how to call representatives and what script you can follow.
For more information about this ongoing initiative, you can head to the CodeRed4Climate website.