Today marks history for the LGBTQ+ community.
As we may know, today marks President Joe Biden's first presidential proclamation recognizing Transgender Day of Visibility. It's a big deal as no other administration in the past has recognized the trans and non-binary communities.
This proclamation uplifts the generations of activism that has allowed today's generation of transgender and non-binary individuals to live openly. "I call upon all Americans to join in the fight for full equality for all transgender people," President Joe Biden wrote in a White House briefing.
SEE ALSO: FOLX Health is the first virtual healthcare platform with the LGBTQIA+ community in mind
Trans Day of Visibility was founded in 2009 by Michigan-based trans activist, Rachel Crandall.  This day is meant to inspire hope and embrace all the successes this community has done.
In recent years we have seen the trans community overcome various struggles. "Since the 'trans tipping point' in 2014, trans people have seen enormous gains from loosening restrictions on medical care to new support systems within our community," says activist Eli Erlick to Very Good Light. To be clear, trans tipping point was a 2014 TIME cover story starring Laverne Cox, discussing the major feats this community has overcome in terms of visibility and equality.
In this past year specifically, trans people accomplished so much and have been continued allies for other underrepresented communities. "Historic organizations formed such as TPATH," says Eli Erlick. (TPATH is the first global transgender healthcare organization headed by trans-identified health care professionals).
"Black trans people also led the way during the George Floyd protests this summer, making visible the mutual goals of the Black and trans communities," she adds.
Although these individuals have received new avenues of support, they continue to face adversity. "At the same time, we're witnessing unprecedented targeting by government officials who now know who we are and how to demean us," Eli Erlick shares to Very Good Light.
For this International Transgender Day of Visibility, Very Good Light  spoke with three trans activists from around the world to get their take on what visibility means to them and how they share their pride.
Jamie Windust (They/Them)
Jamie Windust is an author, model, and activist in the LGBTQ+ community and has hosted a TedX talk on the topic of supporting the trans community in 2019.
"Being visible is something I have learned to mean only what I want it to mean," says Jamie to Very Good Light. "When you're visibility trans, there's often an expectation for you or assumption that you're a game-changer or an activist, but for me, visibility means being multi-faceted, realistic, mundane, hilarious, everything that makes me me."
Jamie shares their pride by working with the trans community and uplifting their stories as a contributing editor at the Gay Times.
"I celebrate and share our pride as a community by celebrating our wins, our love, our hilarity, and our beauty in just being able to exist as we are, and not let it define us," says Jamie Windust to Very Good Light.
Eli Erlick (She/her)
Eli Erlick is a writer, activist, and public speaker. "On Transgender Day of Visibility, I hope that our visibility will be an incitement for action," says Eli to Very Good Light. "Visibility will continue to shape our community as we move forward to our liberation," Eli adds.
Eli says she shares her pride by "showing love to our communities through action," and "bringing our communities together to make the world a better place."
Raye Watson (They/Them)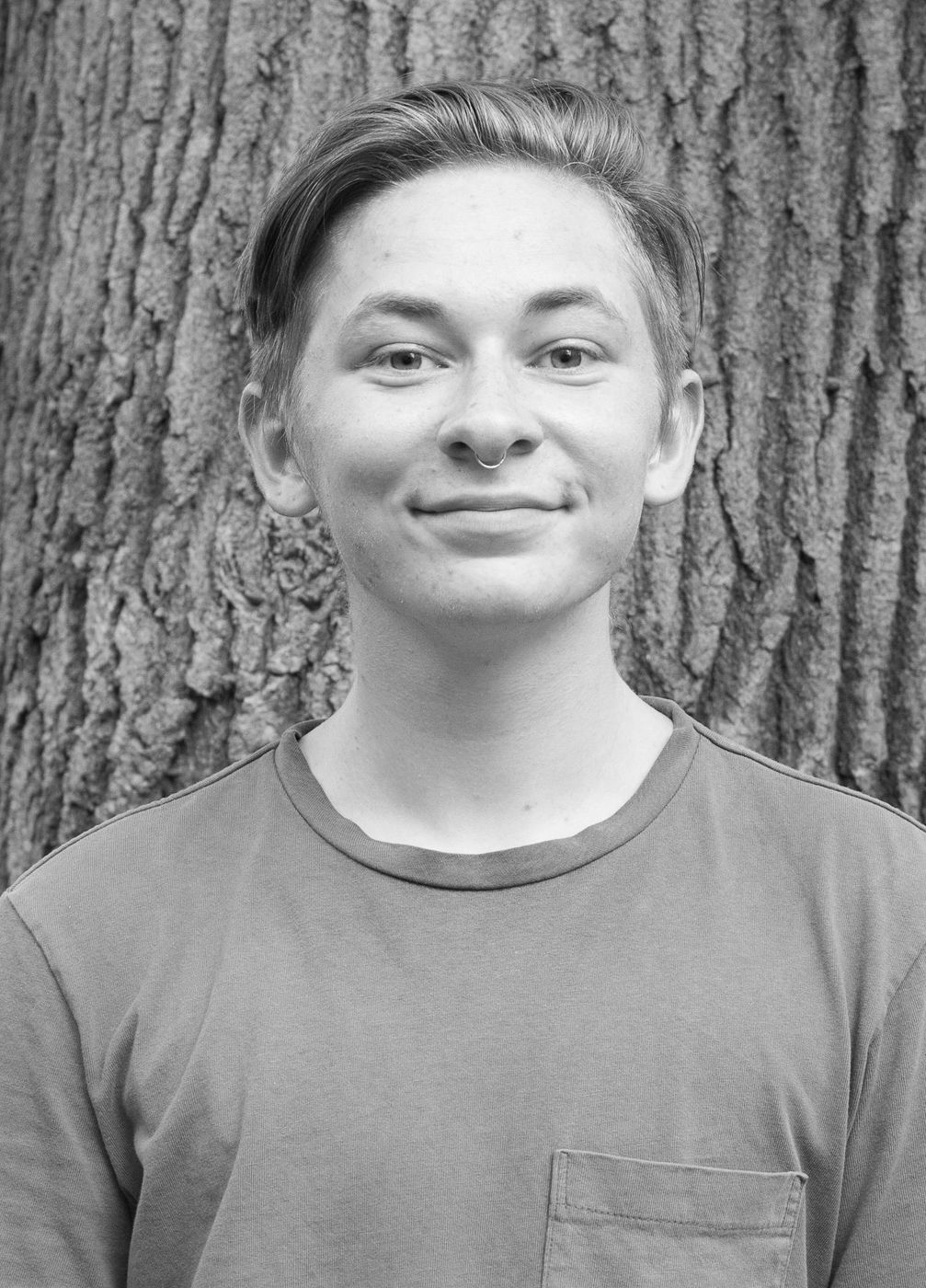 Raye Watson is a design student at the University of Colorado, Denver and a design consultant for the Philanthropiece Foundation.
Raye is a prominent trans student on campus and is the founder of the CU Denver GSA chapter.
"Visibility has two meanings for me. On one hand, it is a matter of how I am perceived by strangers," says Raye to Very Good Light. "On the other hand, it is a matter of how I am perceived by myself and those closest to me – I am much more interested in exploring this latter definition."
Raye says they will be sharing their pride by "engaging in critical conversations with those around me."
READ MORE LIKE THIS