Quarantine has truly brought out the Renaissance man in me.
From at-home hairstylist, colorist, and facialist, I can now proudly add manicurist to the list of talents I acquired under lockdown. After months on end of constant hand washing and dollops of alcohol-based hand-sanitizer, my hands were looking rough, to say the least. As a devout follower of a 10-step skincare routine, I was dumbfounded as to why my hands looked so haggard. A glance at my highly neglected nails and hands as I wasted my days scrolling on my phone sent me on a mission to have the sexiest hands ever.
SEE ALSO: @boysinpolish is the Instagram account challenging gender norms one painted nail at a time
I am not one for color on my nails, but I know that there was a way to get my hands in shape beyond just pretty polish. "The attention is in the details," says Tom Bachik, celebrity nail artist who has perfected the paws of celebrities including Selena Gomez to Kim Kardashian-West. "When a man takes the time to take care of the little things like his nails, it tells a bigger story and creates the perception he has his s#!t together."
Tom successfully convinced me that hand grooming can be done effectively from home with the help of a few special tools. The timing couldn't be more perfect, as today, January 8, happens to be #NationalWinterSkinReliefDay. To celebrate, we spoke with the experts to bring you the ultimate guide to rescue your hands for good.
Step 1. Cuticles
"Start with your cuticle pusher and gently push back cuticles to even out shape and remove dead cuticle from the nail plate," says Tom. "I like to use soft circular motions."
If you haven't had the chance to groom your cuticles in the past few months, this part of your nail should be easy to spot. "The cuticle is a seal protecting the area where the nail cells are formed," says Tom. "We don't want to push too hard and break that seal, as you can increase the chance of infection."
Tom believes in high-quality tools and recommends the Tweezerman brand because of the quality and price. (You can even lookout for an upcoming collab between the two launchings later this year.) "Use your cuticle nipper to remove any excess cuticle or bits of dead skin like hangnails. With little to no pressure, allow the nipper blades to lay flat along the surface of the skin, placing the excess cuticle or hangnail between the blades. Gently squeeze the nipper to cut and remove the unwanted pieces." Resist applying too much pressure or pulling, as this can tear the skin causing it to bleed.
Tweezerman Pushy & Nail Cleaner, $18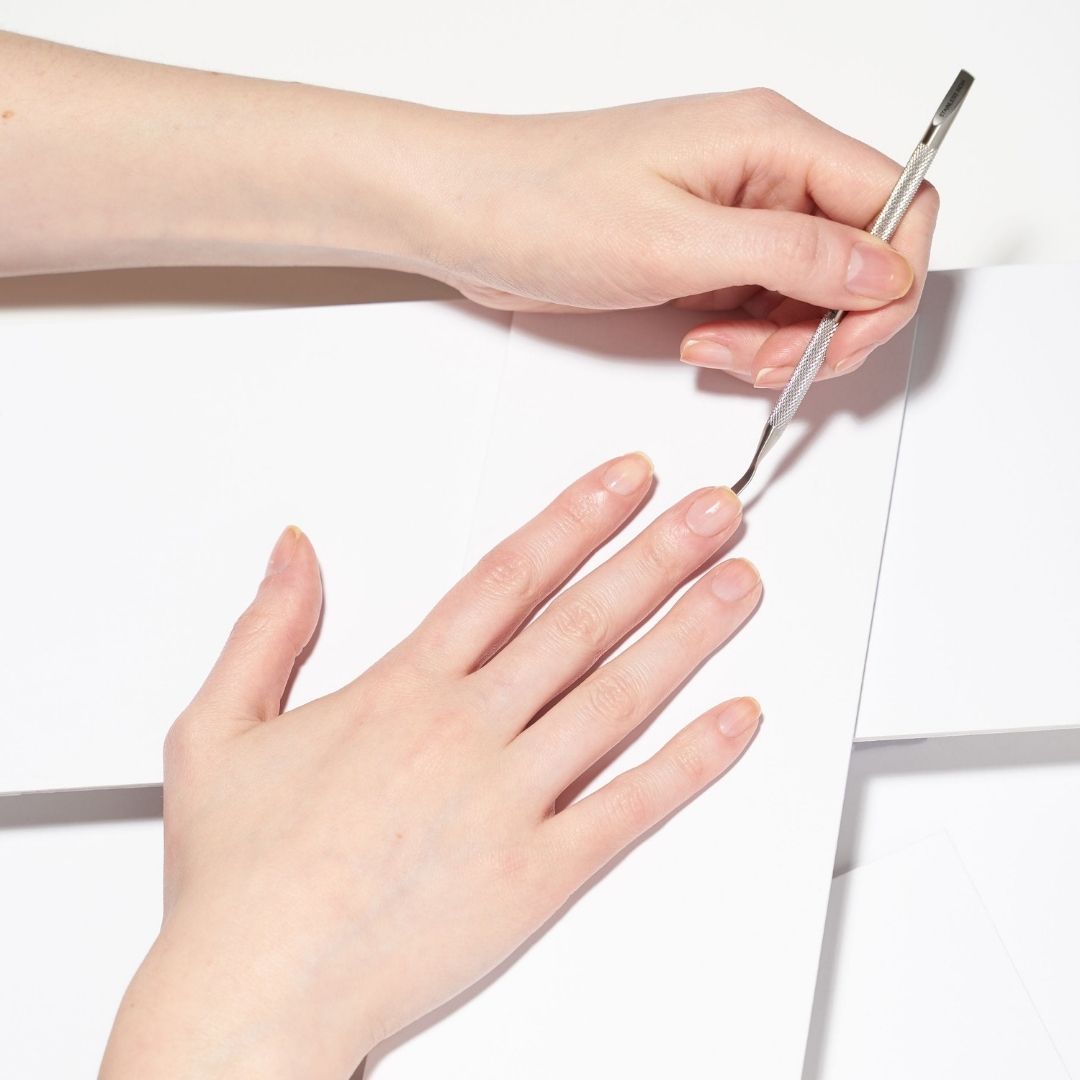 If you're a bit nervous to whip out the pointy tools while working on your hands (especially without professional supervision), celebrity nail artist Fleury Rose recommends a powerful AHA cuticle treatment like CND Cuticle Eraser ($11). The treatment can be used multiple times a week to keep cuticles fresh without risking bloodshed. When discussing everything men's nails with Fleury, she says when a man has a mani, "it makes you look expensive." I couldn't agree more.
If you have decided that the standard nippers that resemble garden shears are not your style, Fleury recommends the Tweezerman Mini Hangnail Squeeze & Snip Nipper ($13), which is easier to operate and has a similar feel to a tweezer. Hold at a 90-degree angle and work across your nail from side to side.
Step 2. Clip and Shape
If you have decided against 3-inch acrylics, it's time to bust out the nail clipper. "Start by simply placing the clipper at one side of your nail. I like to allow the nipper to rest on the tip of the finger with the nail in-between the blades. Then clip from one side to the other following the shape of your finger. This will give you a clean natural shape," says Tom.
Tweezerman Stainless Steel Fingernail Clipper, $7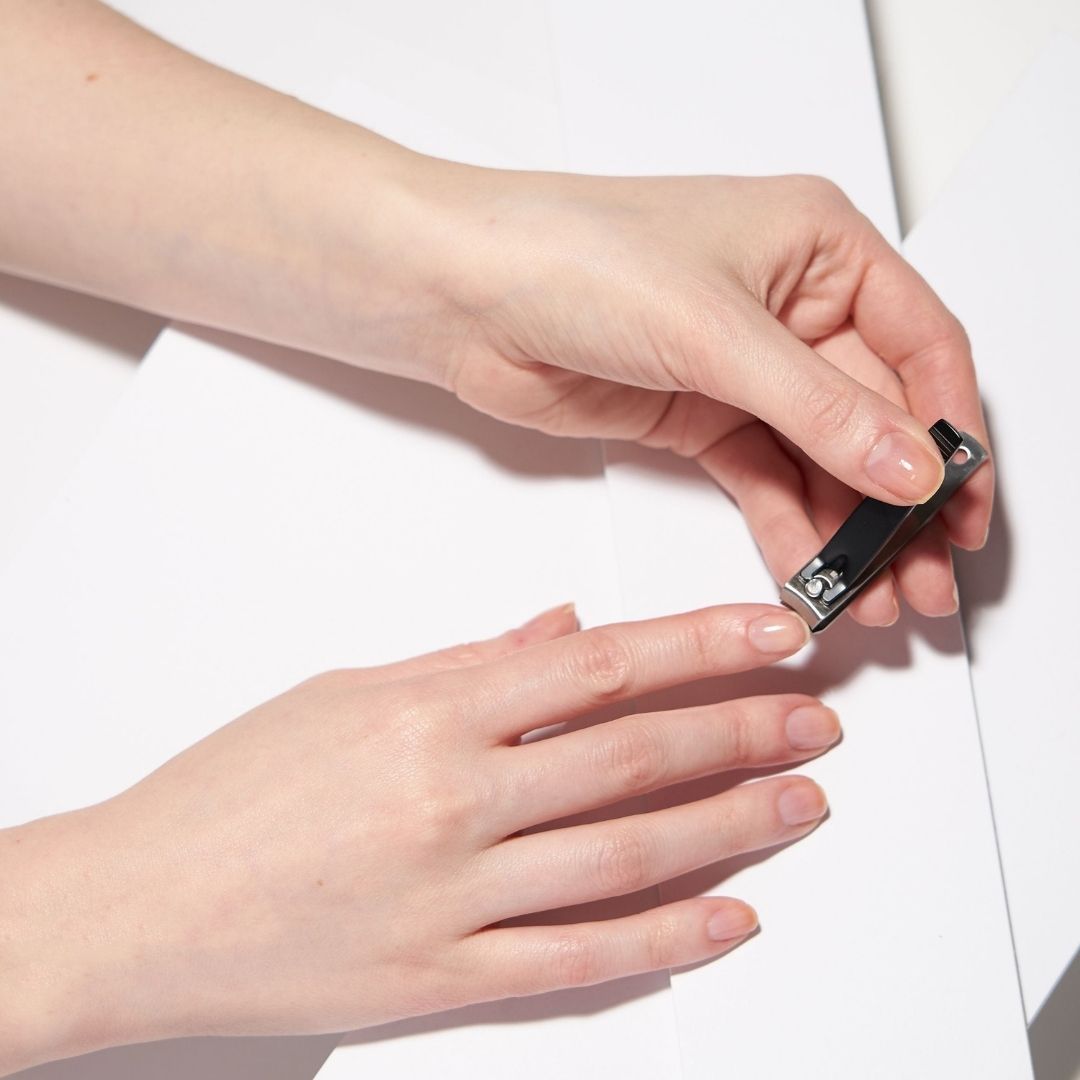 After clipping, it's off to perfecting and tightening up your nail shape with a file. "You can take it a step further by perfecting your shape with a medium to smooth (180-240) grit nail file. The higher the number the smoother the file," says Tom. He also recommended avoiding using a coarse file, as it can separate the layers of the nail and lead to peeling and splitting.
If you're in a rush, Fleury recommends the Tropical Shine Zebra 180 file ($6), as it will shorten the nail the fastest.
The final step in the shaping process is buffing. Buffing will help remove unwanted ridges and pits in the nail, leaving a smooth surface. However, do not over buff the nails, as it will thin the nail causing discomfort. If you're looking for a high-shine without using a clear coat, buffing can create a similar effect in two easy steps. Fleury says the CND Glossing Block 4-Pack ($14.25) will give you that glossy shine without the need for a top-coat.
Step 3. Exfoliate
Physical and chemical exfoliants are not exclusive to your face – your hands can benefit from these products as well. When I'm doing my at-home manicures, I always opt for both. I begin by soaking my hands in a bowl of hot water or simply do this while in the bath. Soaking your hands before exfoliating will help loosen up the skin, ensuring you're getting the best exfoliation.
After a 10-15 minute soak, I will begin with a super gritty scrub to help remove the top layer of dead skin, revealing brighter and softer hands instantly. I have been obsessed with Dr. Teals Vitamin C Bath Soak ($6). This bag is huge and can double as an all-over body scrub on top of being a great bath soak. The large granules of salt remove dead skin cells while the infusion of vitamin C brightens.
Dr. Teal's Vitamin C Epson Salt, $6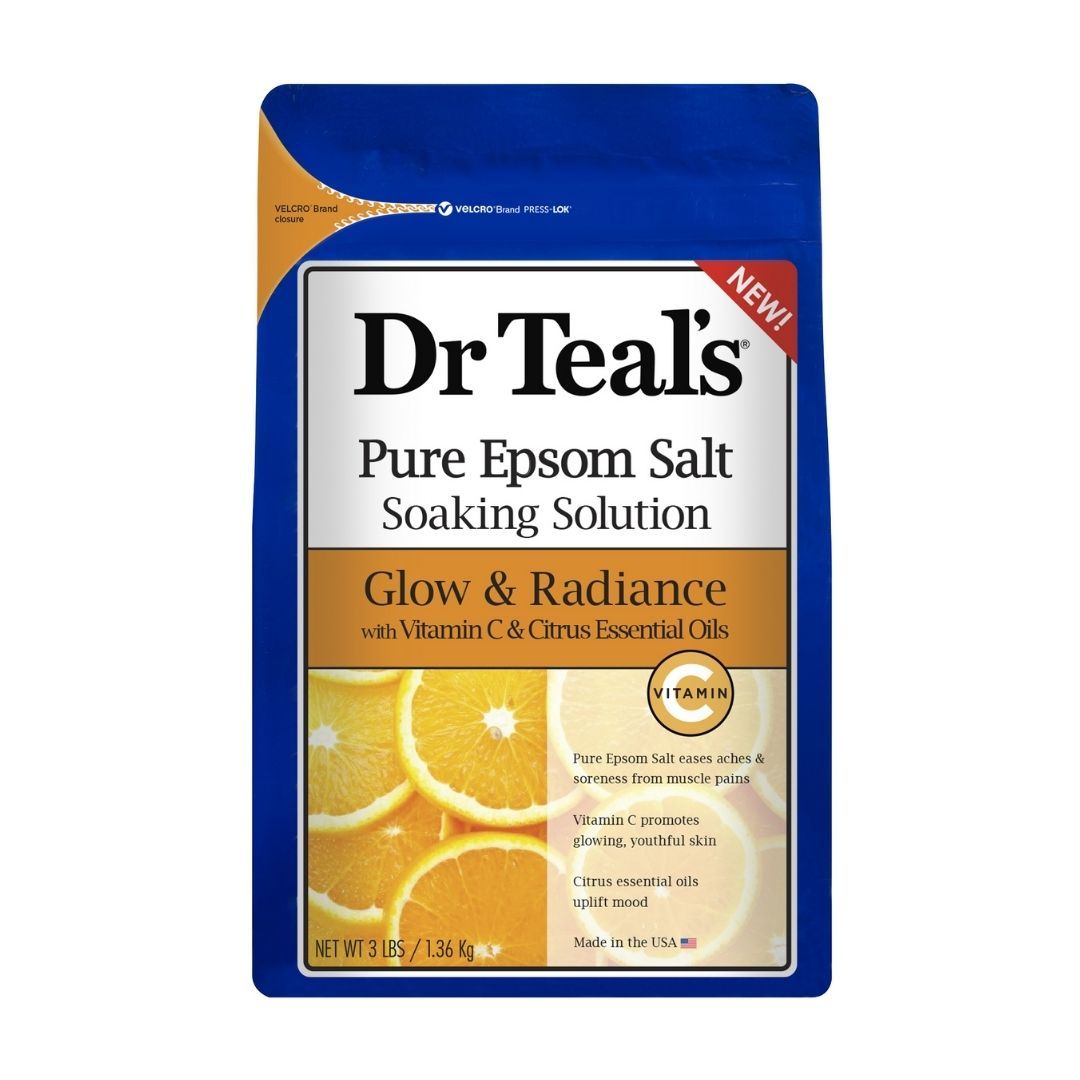 After sloughing off a layer of fingerprints, I will go in with a chemical exfoliant to remove any remaining dead cells while invigorating healthy regrowth. The Necessaire Body Exfoliant ($30) is loaded with three different acids and two finer physical exfoliants. This luxurious exfoliant will elevate your at-home experience while giving you super soft hands.
Necessaire The Body Exfoliator, $30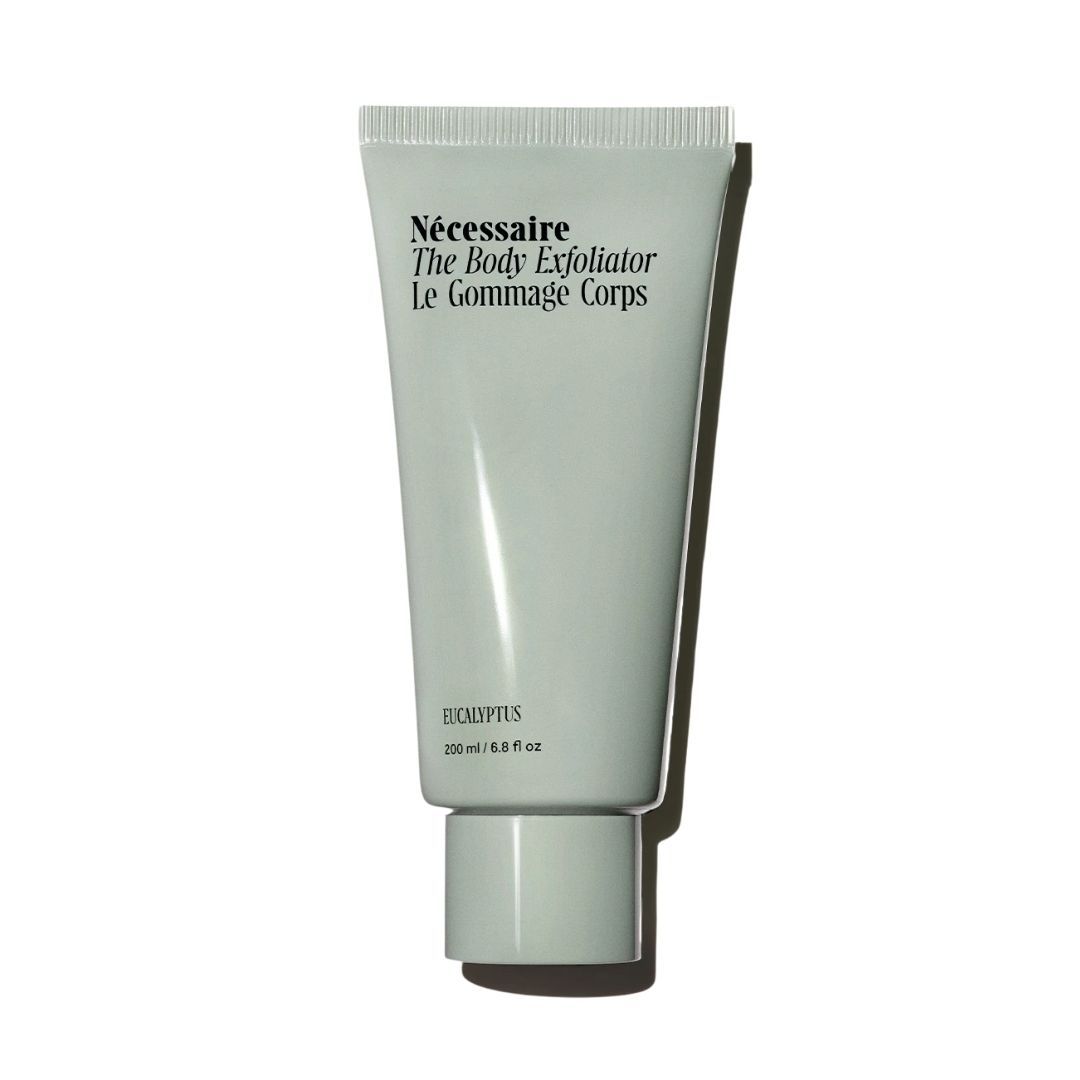 Step 4. Treat
Your hard-working hands deserve special ingredients like vitamin C, too. Innovative hand care products can help treat common skin concerns like wrinkles, discoloration, and irritation.
"A new trend is incorporating treatments like PCA skin C&E Hand Renewal ($80) into your routine," says Tom. "It's designed for the thinner skin on the back of our hands. It nourishes, removes fine lines, evens skin tone, and protects against future damage. My clients love the extra care."
PCA Skin C&E Hand Renewal, $80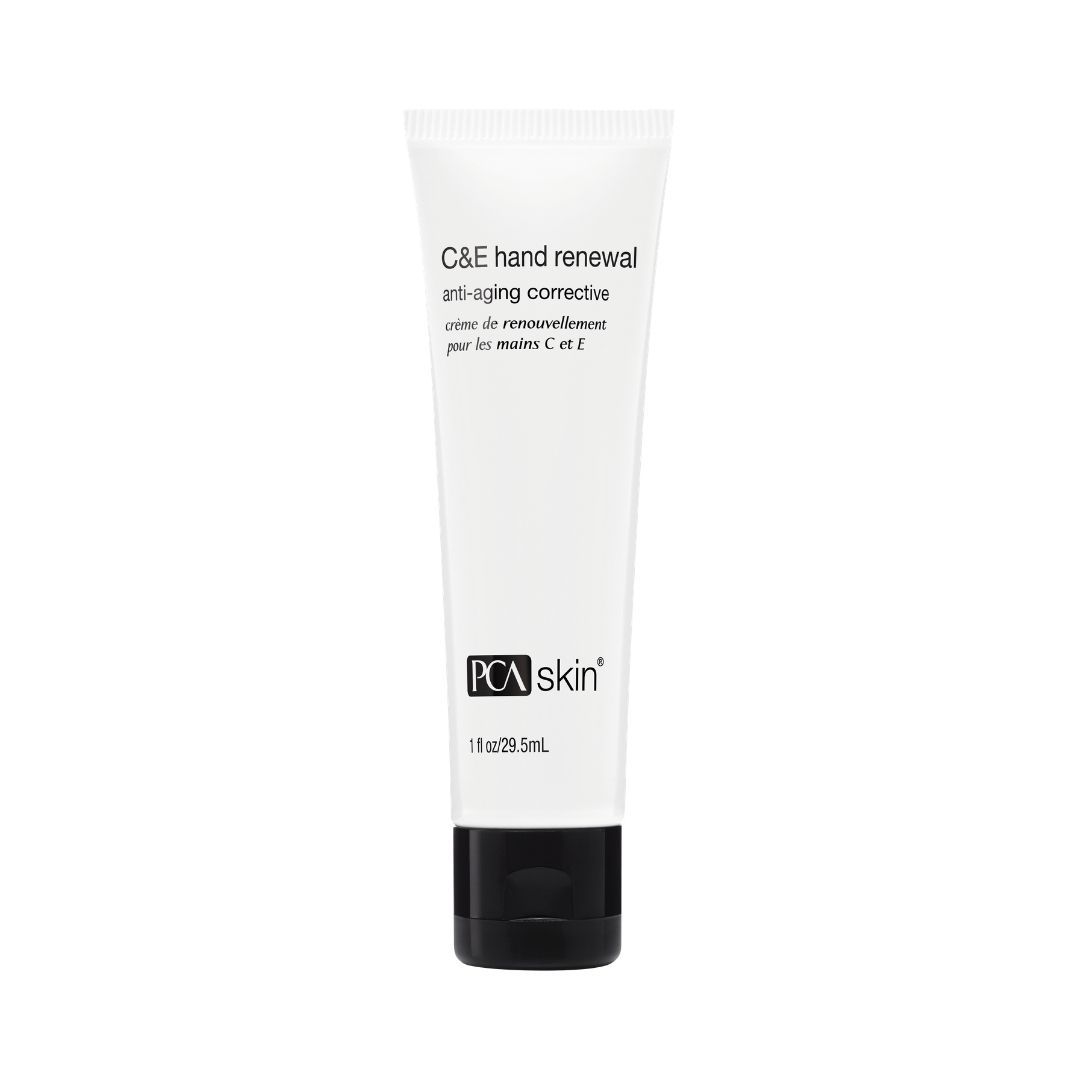 Step 5. Hand Cream
High functioning hand cream is crucial for keeping hands looking nice while providing comfort from dry winter skin. I prefer a hand cream that will sink it immediately since I am often applying it while sitting at my desk and working. Nothing is worse than a greasy keyboard or phone screen from a hand cream.
The Necessaire Hand Cream ($20) is fragrance-free and loaded with beneficial skincare ingredients you know and love like peptides and vitamin C. This hand cream sinks in instantly and provides comfort throughout the day. The fragrance-free option is great for my sensitive skin and helps prevent further irritation and dryness.
Necessaire The Hand Cream, $20
Step 6. Cuticle Oil
After finally taking the time to get your hands, nails, and especially your cuticles, in shape, it is all about maintaining the life of your newly polished hands. Keeping your cuticles groomed and trimmed is critical for keeping your hands healthy.
"Your cuticle is the end of your skin. It is meant to be there as it is a barrier to keep bacteria and free radicals from entering the body, therefore preventing infections," says celebrity manicurist and brand owner Deborah Lippmann. "Keeping your cuticle moisturized helps to keep it healthy… [and] healthy cuticles are key to healthy nail growth."
For months now I have been exclusively using the Deborah Lippmann cuticle oil pen. Not only does this magical wand keep my cuticles in check, but its innovative design also allows me to get into all the small nooks and crannies.
Deborah Lippmann Hydrating Cuticle Oil Pen, $24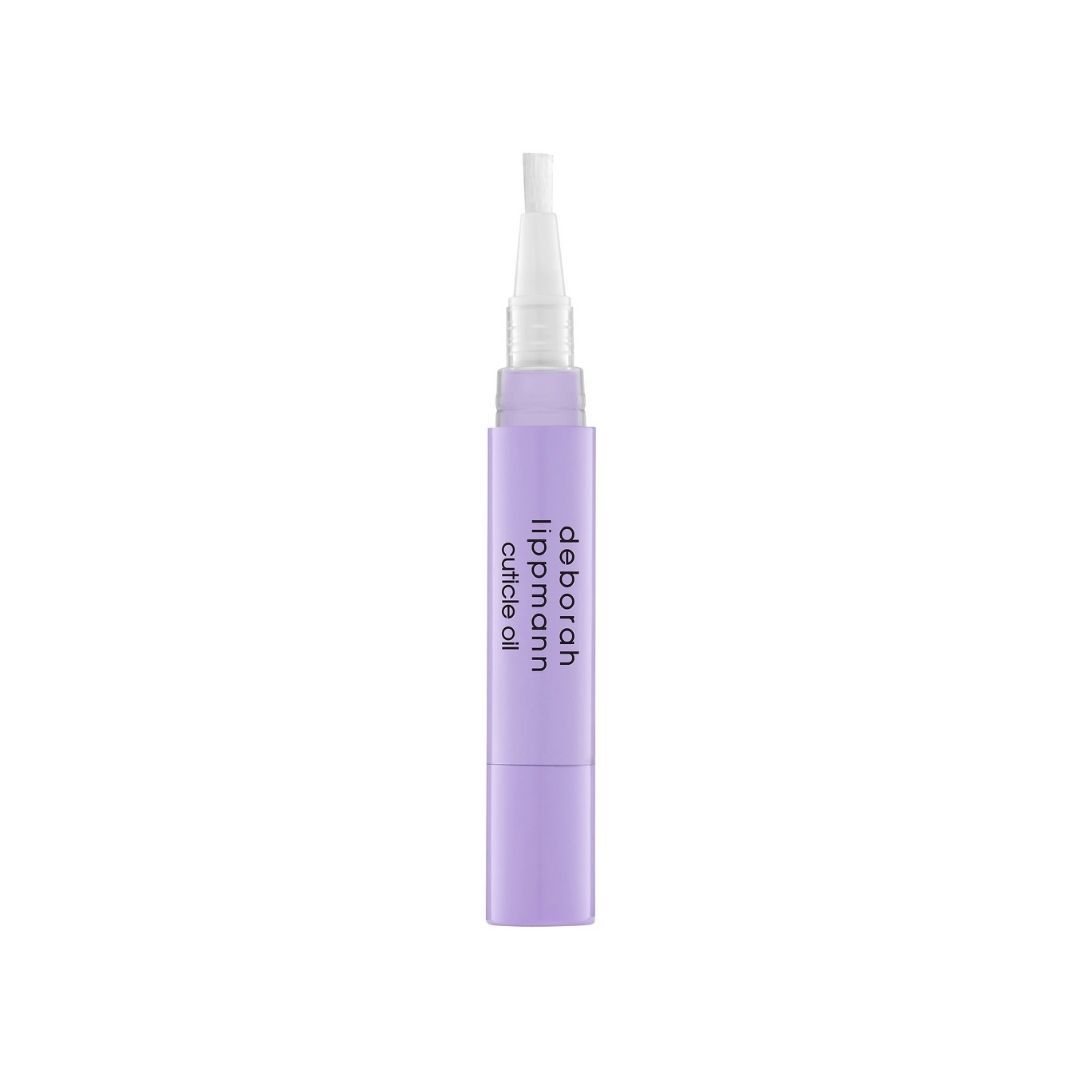 Step 7. Top Coat
For some, a top coat sounds a little extra, but it really can take your hands to the next level. A top coat leaves your nails with a sleek and shiny finish while also acting like a protective layer for your nails. I can't tell you how many times a clear coat has saved my nails from accidental gashes by scissors and facial razors.
"There is nothing sexier than a man with well-kept hands (and nails)," says Static Nails founder, Alexis Irene. "Adding a clear topcoat is a simple, easy way to add life back into dull-looking nails. Static Nails Liquid Glass Top Coat ($16) contains natural antioxidants such as rosehip, coconut oil, and green tea that can help repair, strengthen, lengthen, and hydrate your natural nails."
Static Nails Liquid Glass Top Coat, $16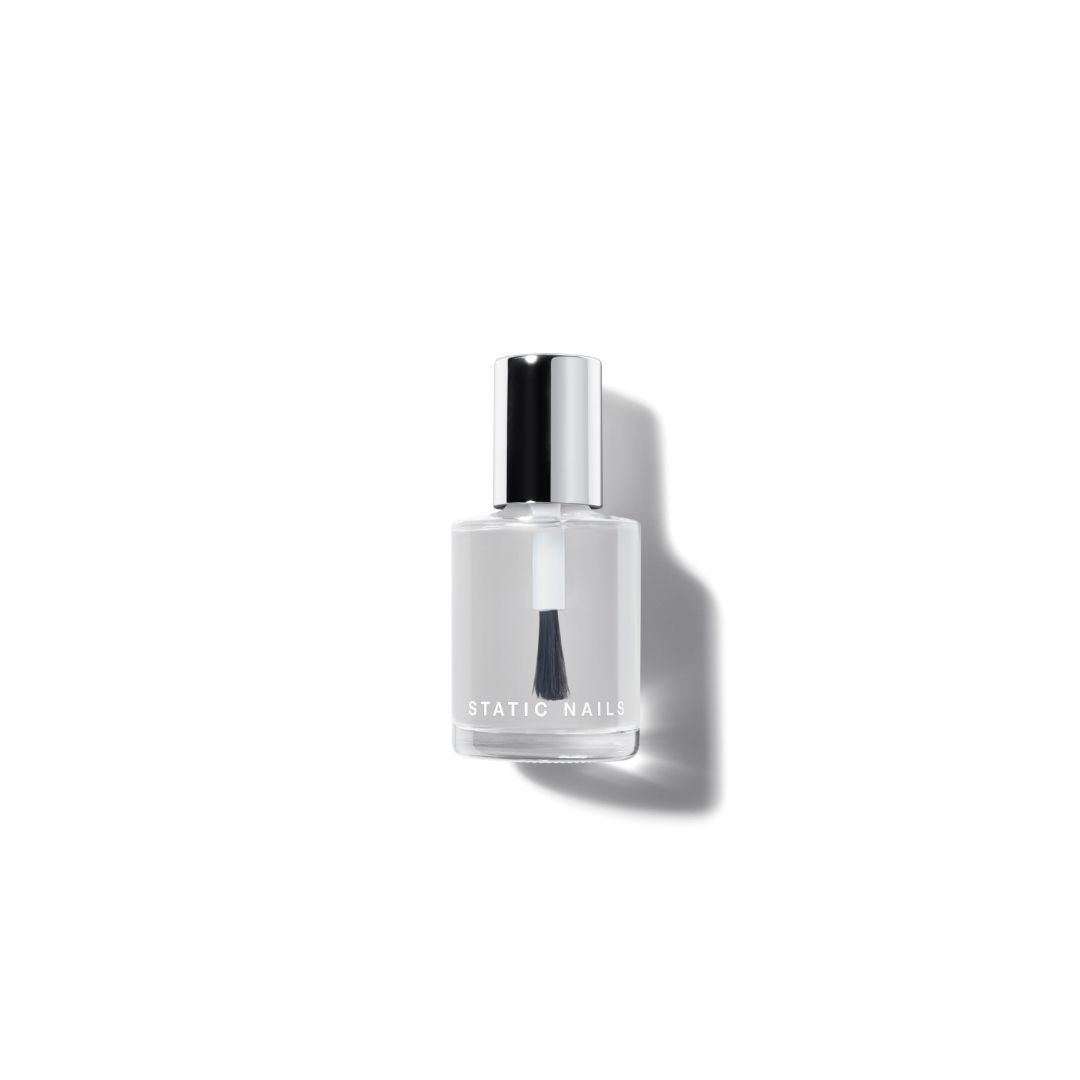 Hand Sanitizer
High-quality hand sanitizer will also play a role in the health of your hands. Since these products are often packed with drying ingredients, it's best to find options that are formulated with skin health in mind, especially if you have very dry and chapped hands. The Biossance Squalane Hand Sanitizer ($5) has all the disinfectant properties you need for an effective hand sanitizer blended with hydrating squalane oil to nourish your hands.
Biossance Squalane Hand Sanitizer, $5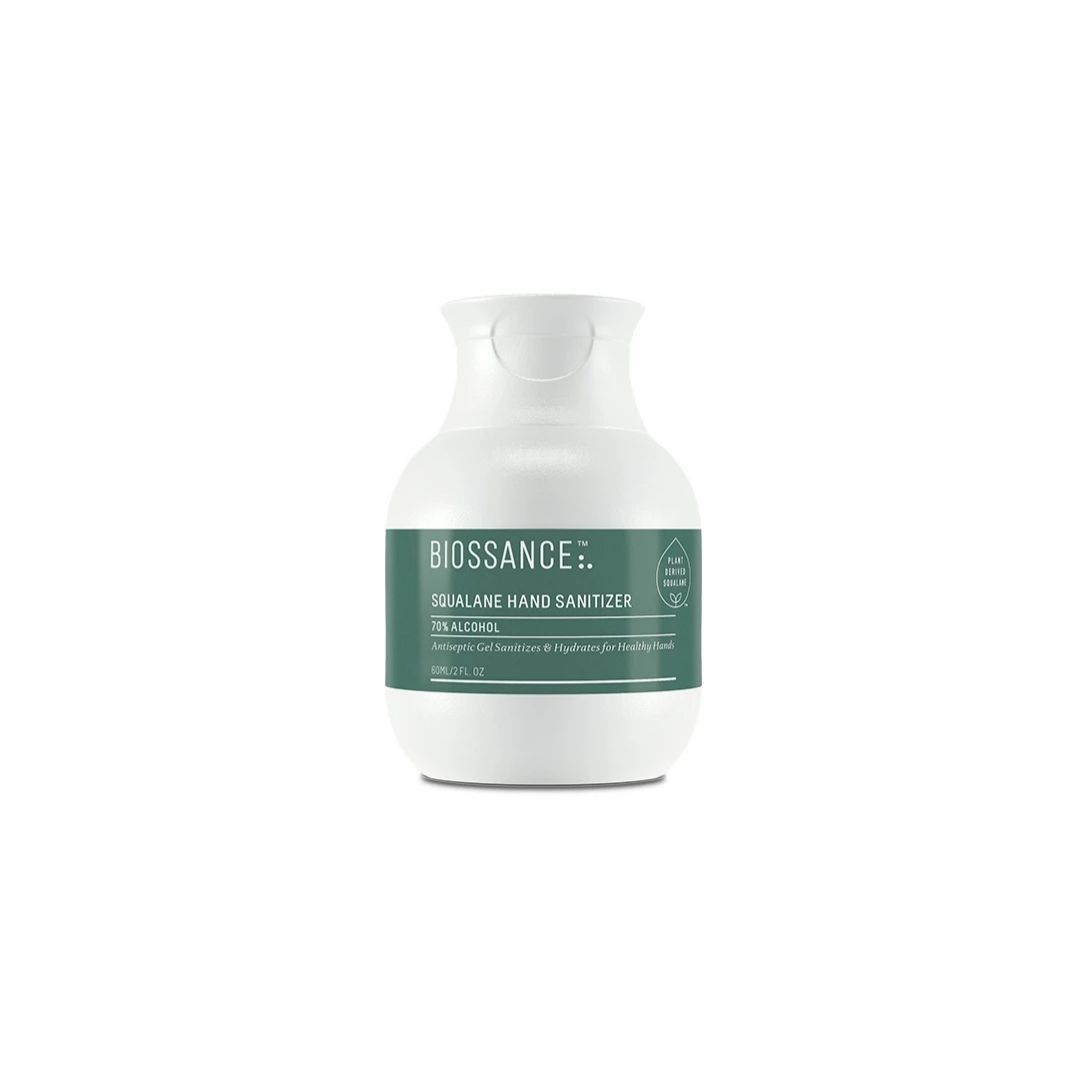 READ MORE LIKE THIS